A stained wood door creates a warm feel and traditional style.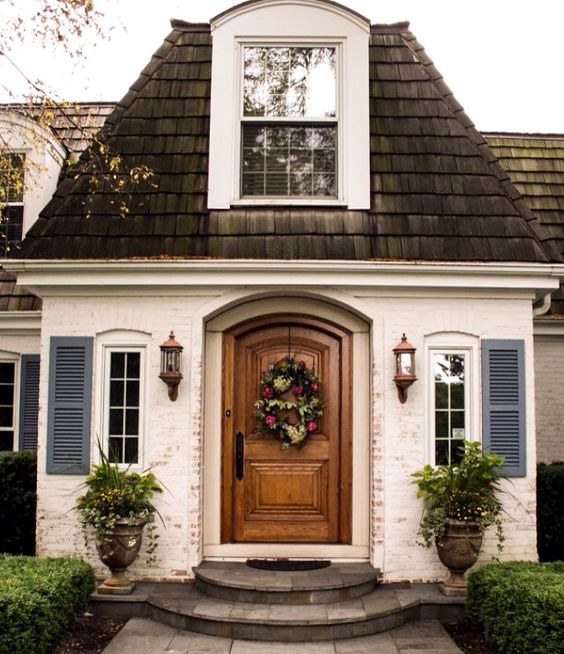 Painted Brick, Wood Door, Concrete Planters // via Bluegrass and Boxwood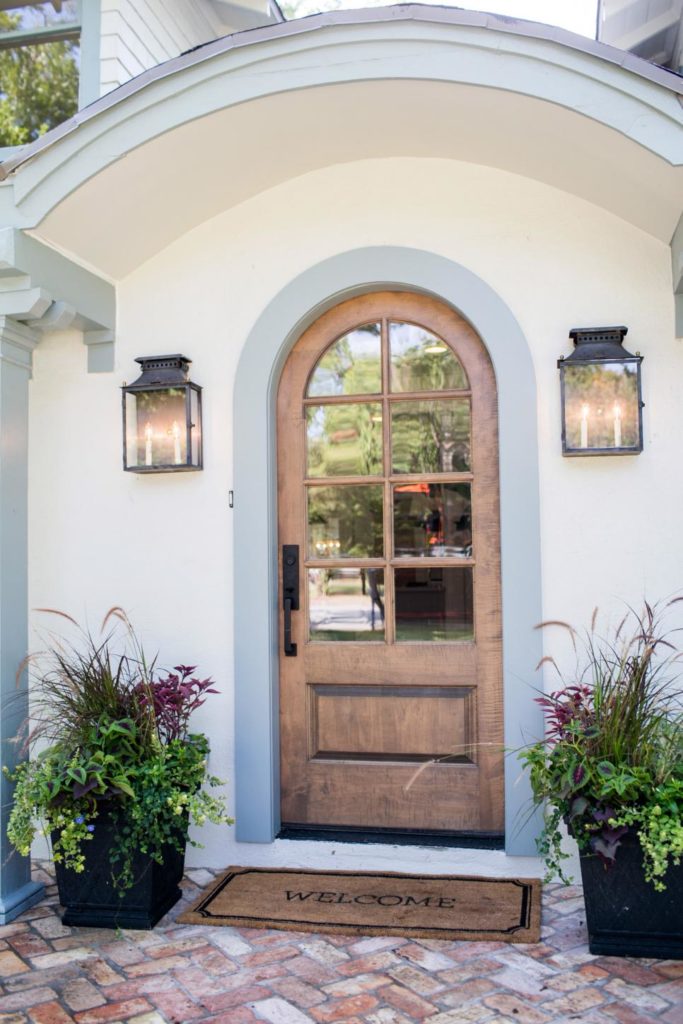 White Stucco, Wood Door, Black Planters // Fixer Upper
Each home photo with a wood door is from either Fixer Upper or Magnolia. So, if you love Joanna's decorating style, a wood door might be the perfect choice for your front entry.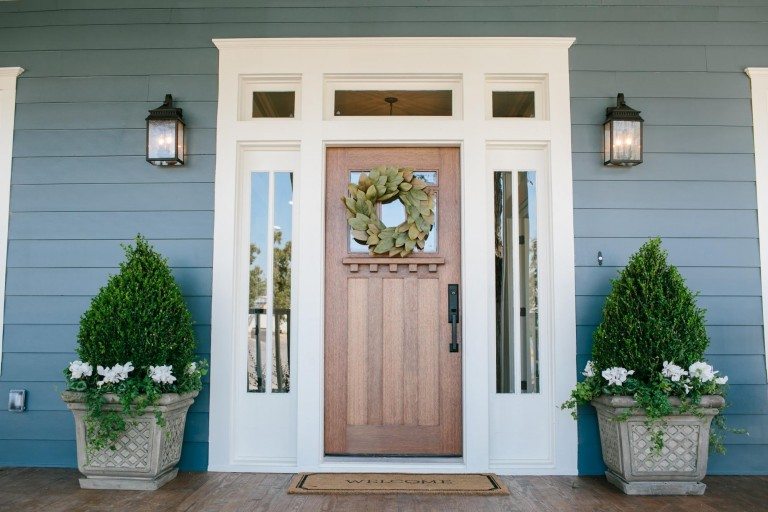 Blue-Grey Siding, Wood Door, Concrete Planters // Magnolia