Pink.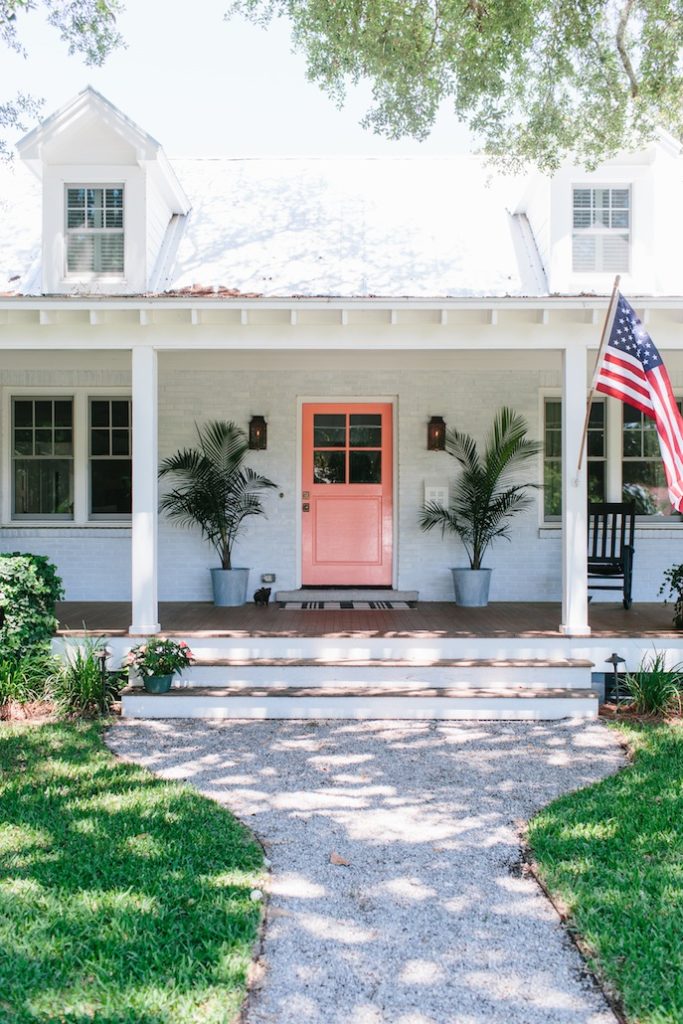 Painted Brick Exterior, Brick Porch, Pink Door, Metal Planters // Look, Linger, Love
Purple.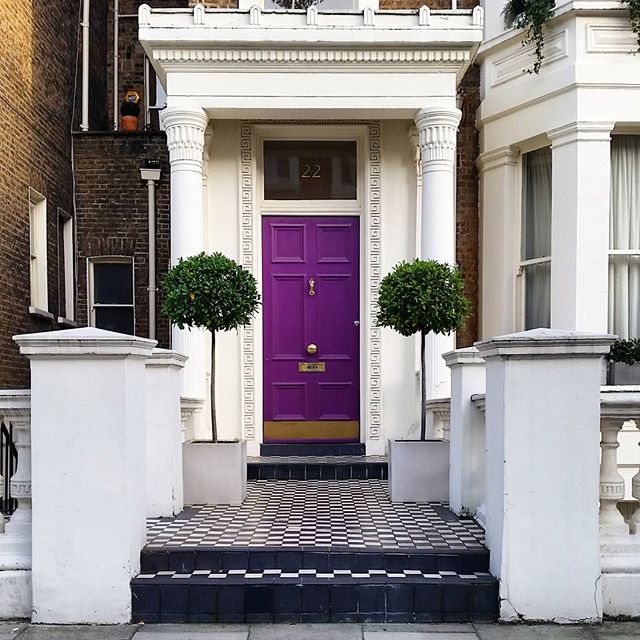 Brick Exterior, Purple Door, Grey Planters // Doriddle
Would you have ever considered a purple, pink or yellow door? They are out-of-the-box choices and can be a dose of personality for your home. The front entry is a visitor's first introduction to your family. If you have a house filled with bright and bold personalities, don't be afraid to choose an unexpected color for your door.
When you add a set of matching planters, you can bring in another color with the plants that you choose. Painting a door isn't a big project — and neither is filling up a set of pots with soil. This is a very doable weekend project, that can update the exterior of your home.
So, I'm curious. Which color front door if your favorite and why?