Ribbon and mirrors make an elegant accent to a basic picture frame.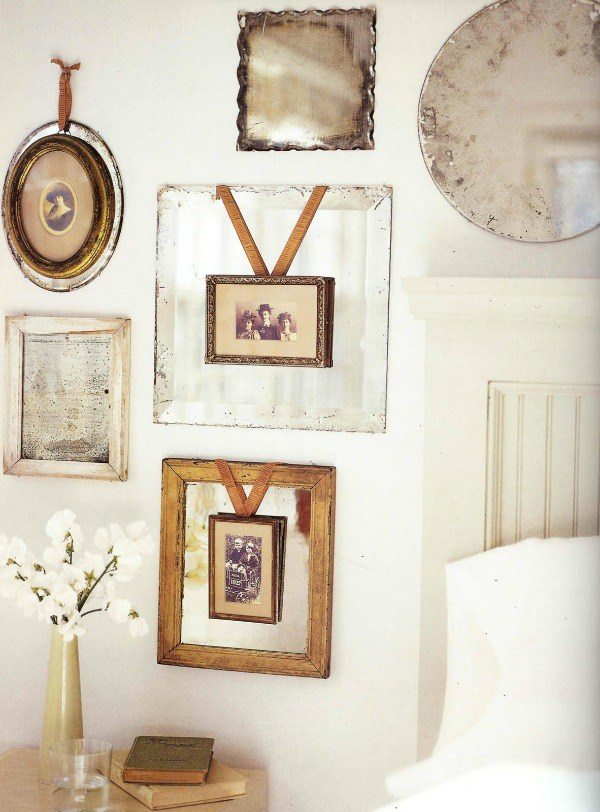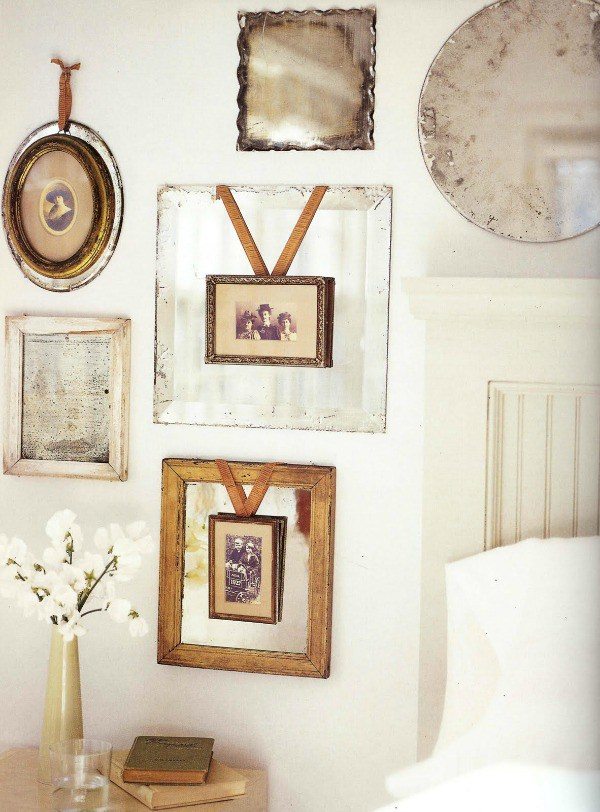 via Joyful Scribblings, original source Real Simple
Stick photos into a folded vintage ruler for a simple display.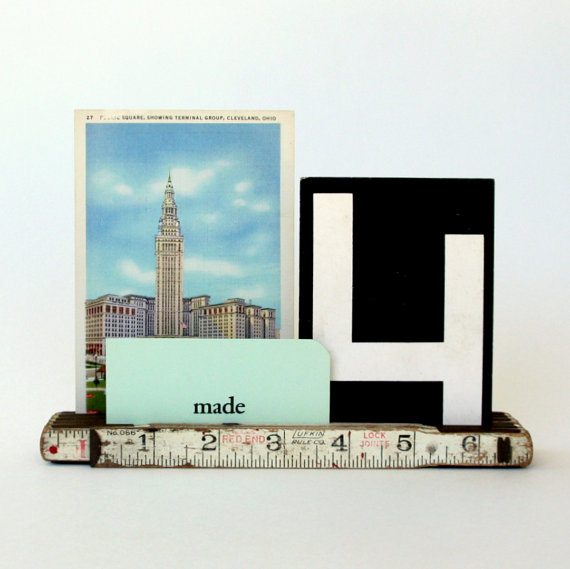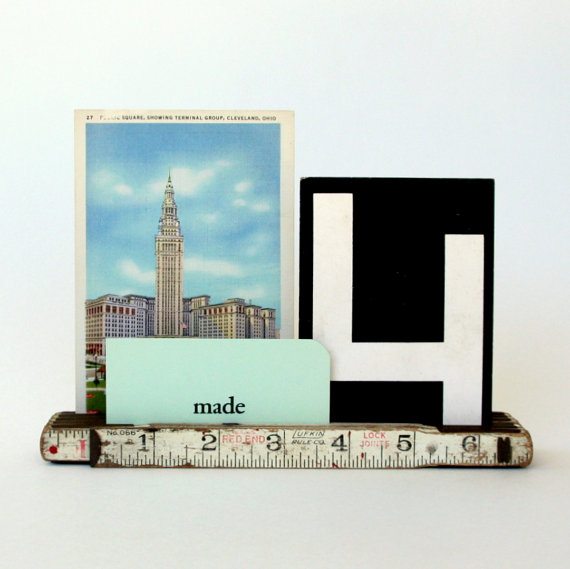 Saturday AM Vintage
Turn your flower frogs into photo frogs.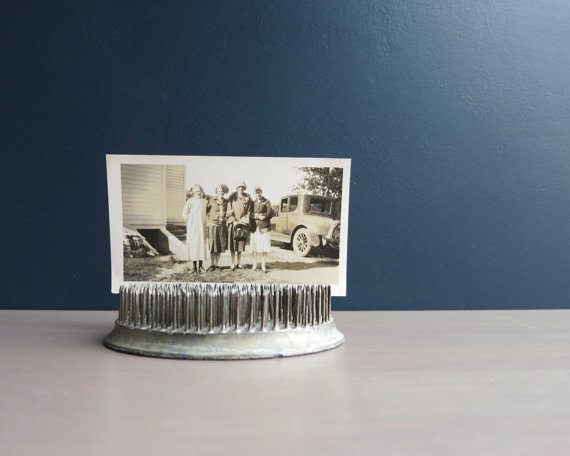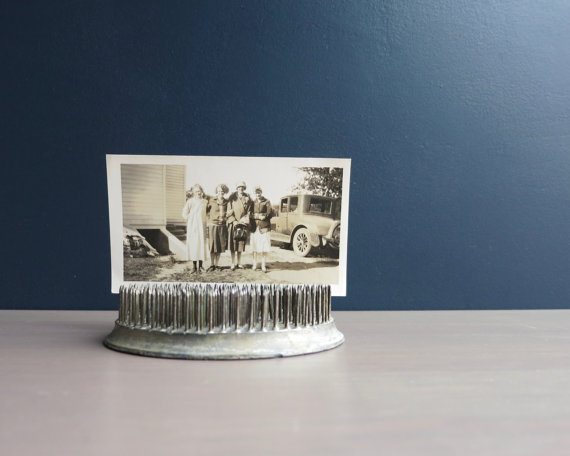 Emerson House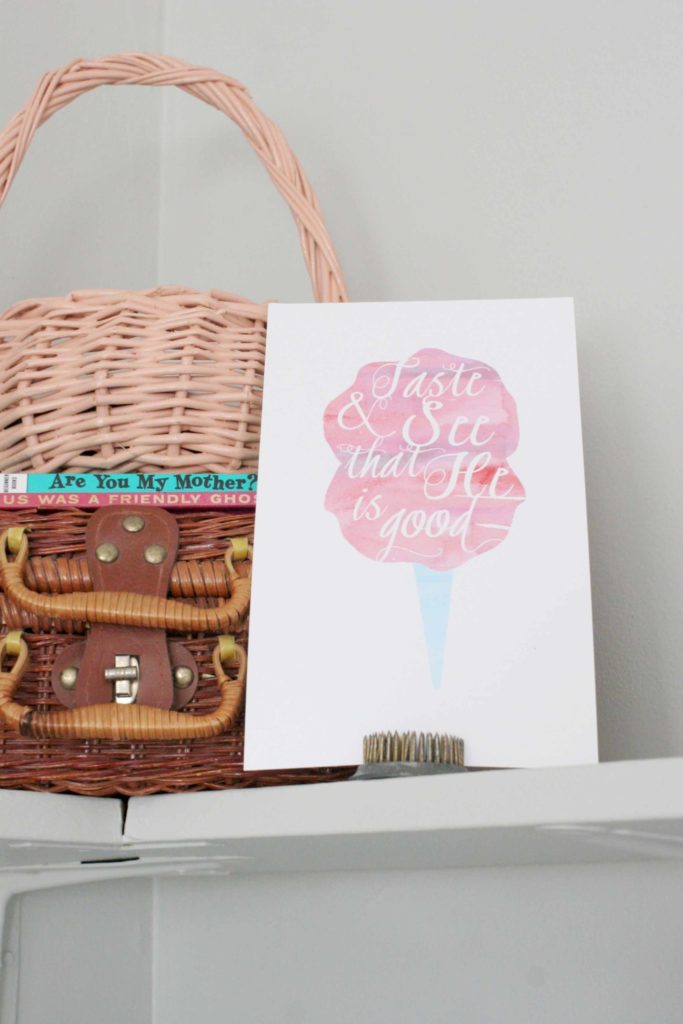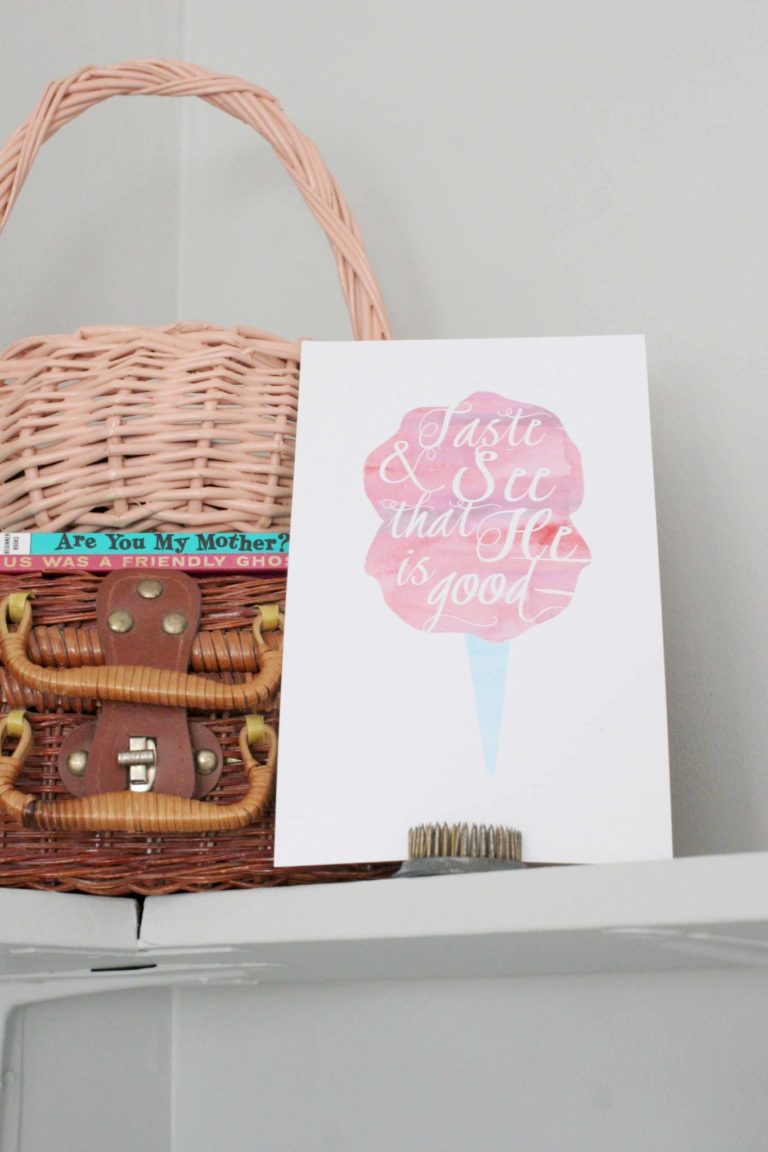 Mailing organizers make a simple display spot for family pictures.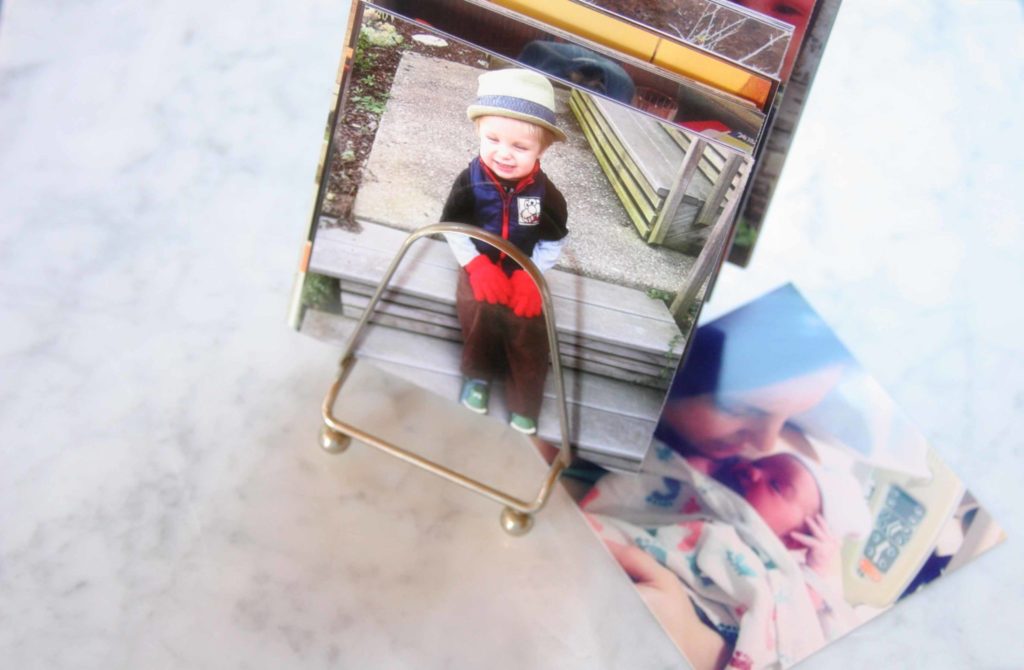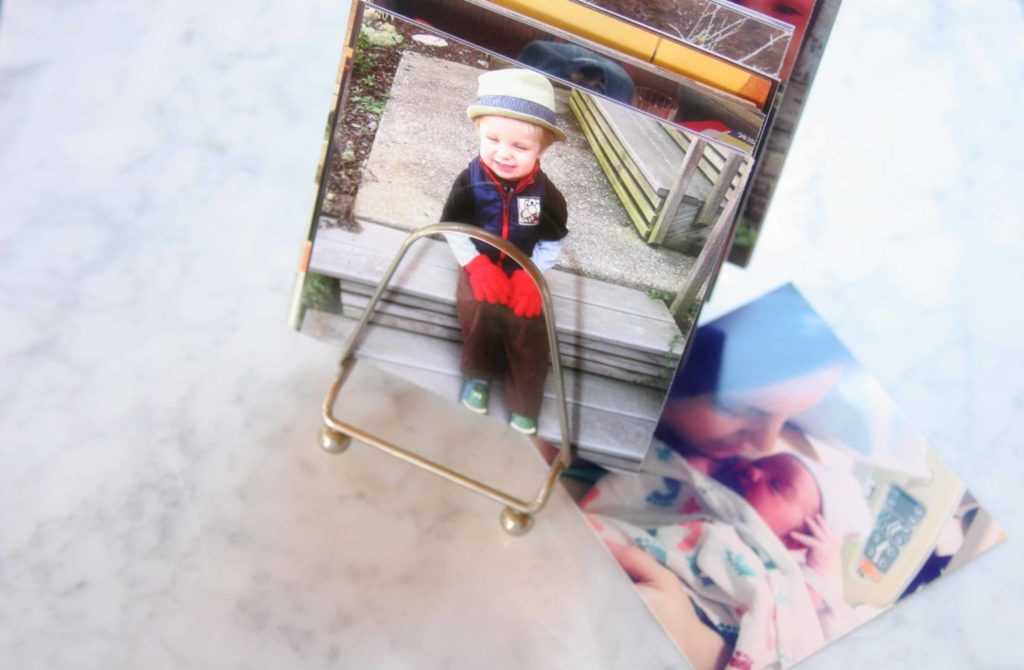 An old brush head is a unique photo display idea.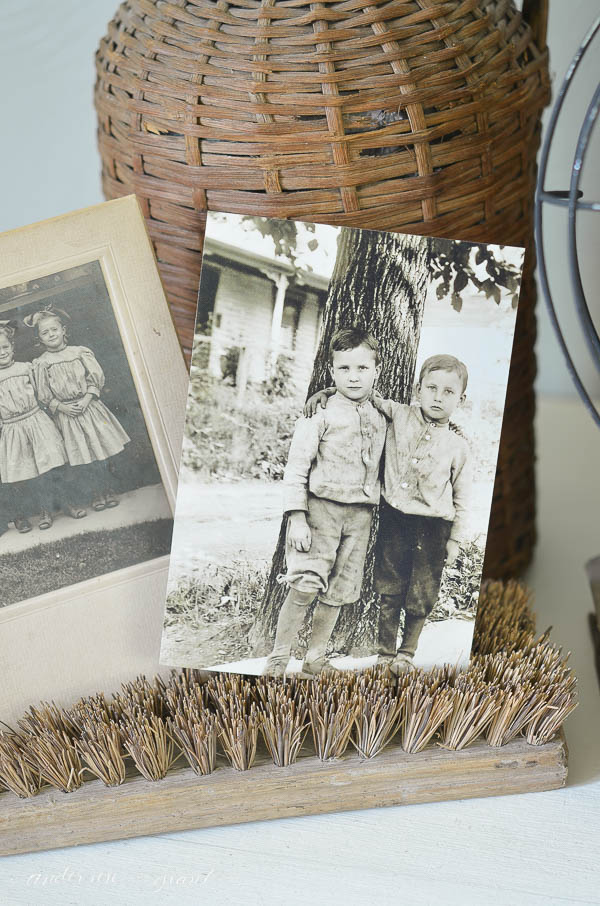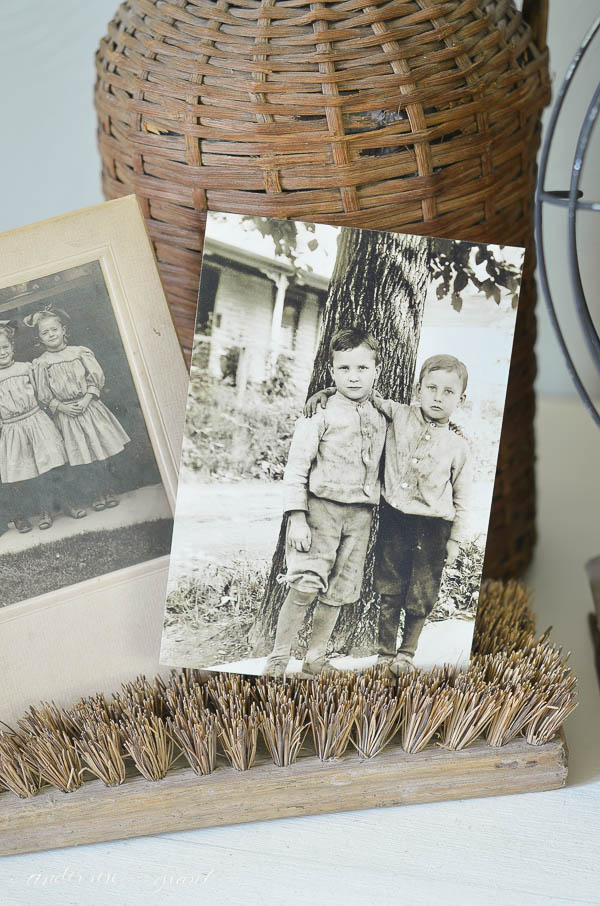 Anderson and Grant
Bike wheels make for interesting 3D wall art, and a spot to display family pics.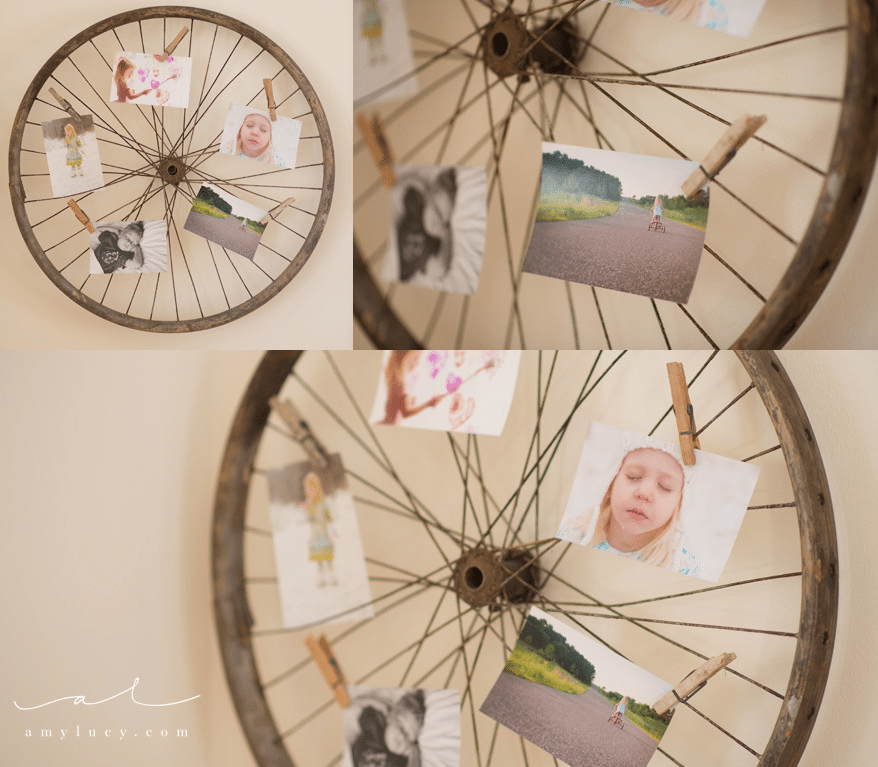 Amy Lucy
Save the lids to broken teapots for dainty photo displays.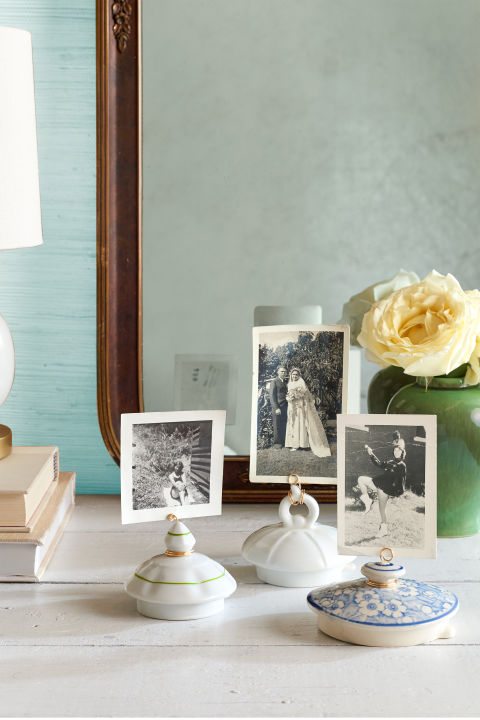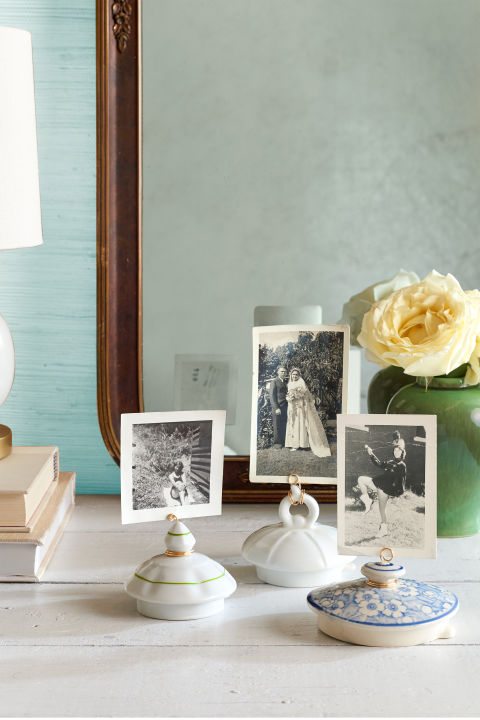 Country Living