Use varied sizes of embroidery hoops to make a hanging photo mobile.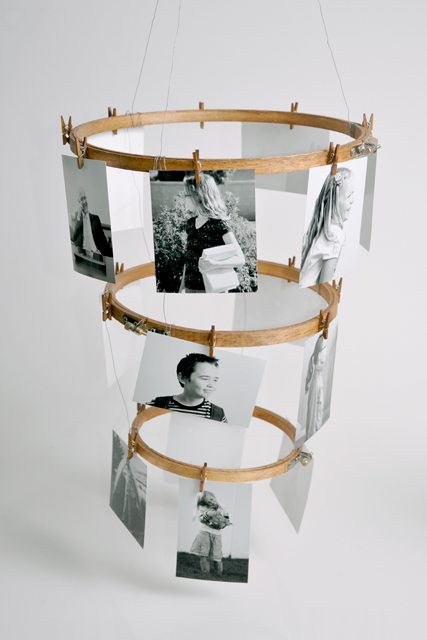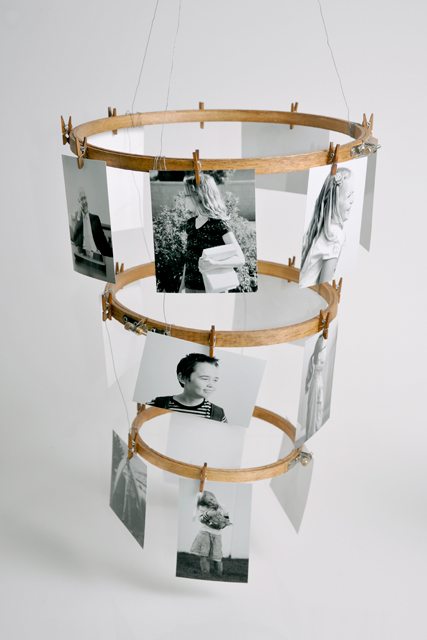 Natalme
Use driftwood to create a casual, nature-inspired, hanging display…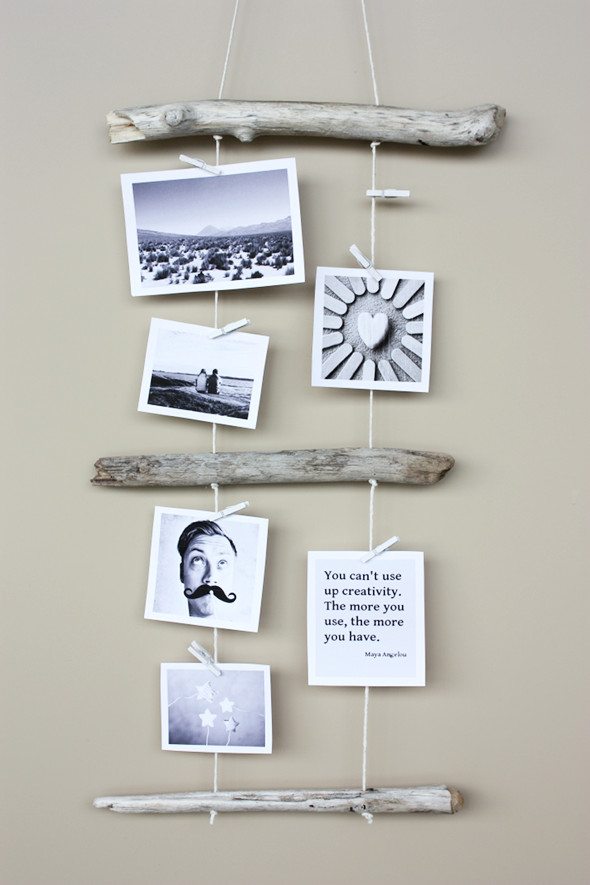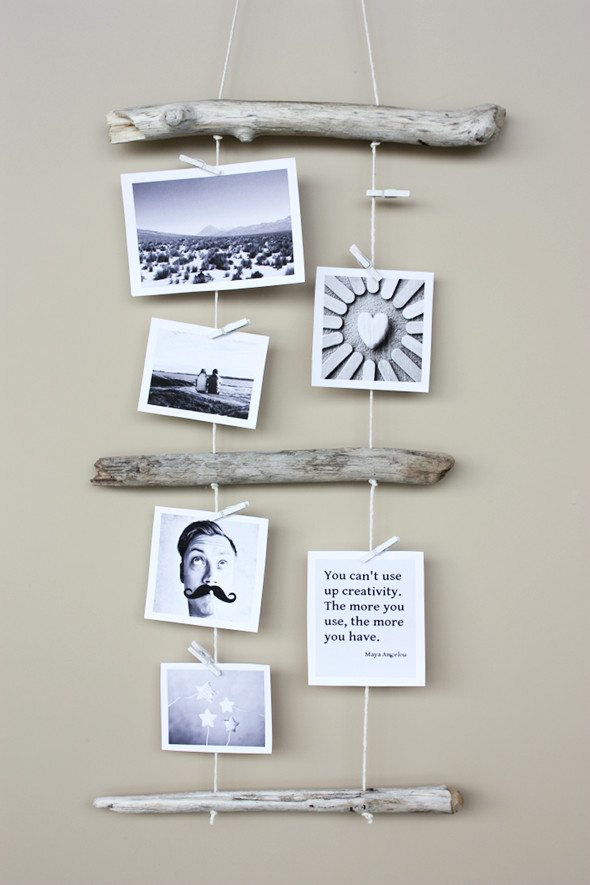 Morning Creative
… or a dowel rod and geometric shapes  for a modern, hanging photo display.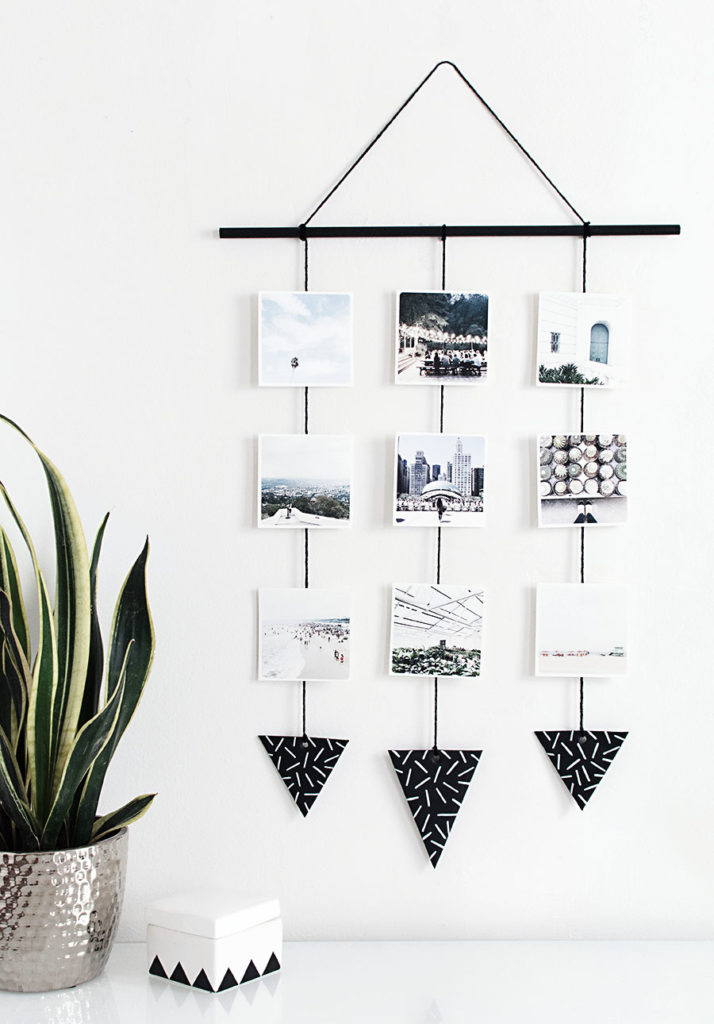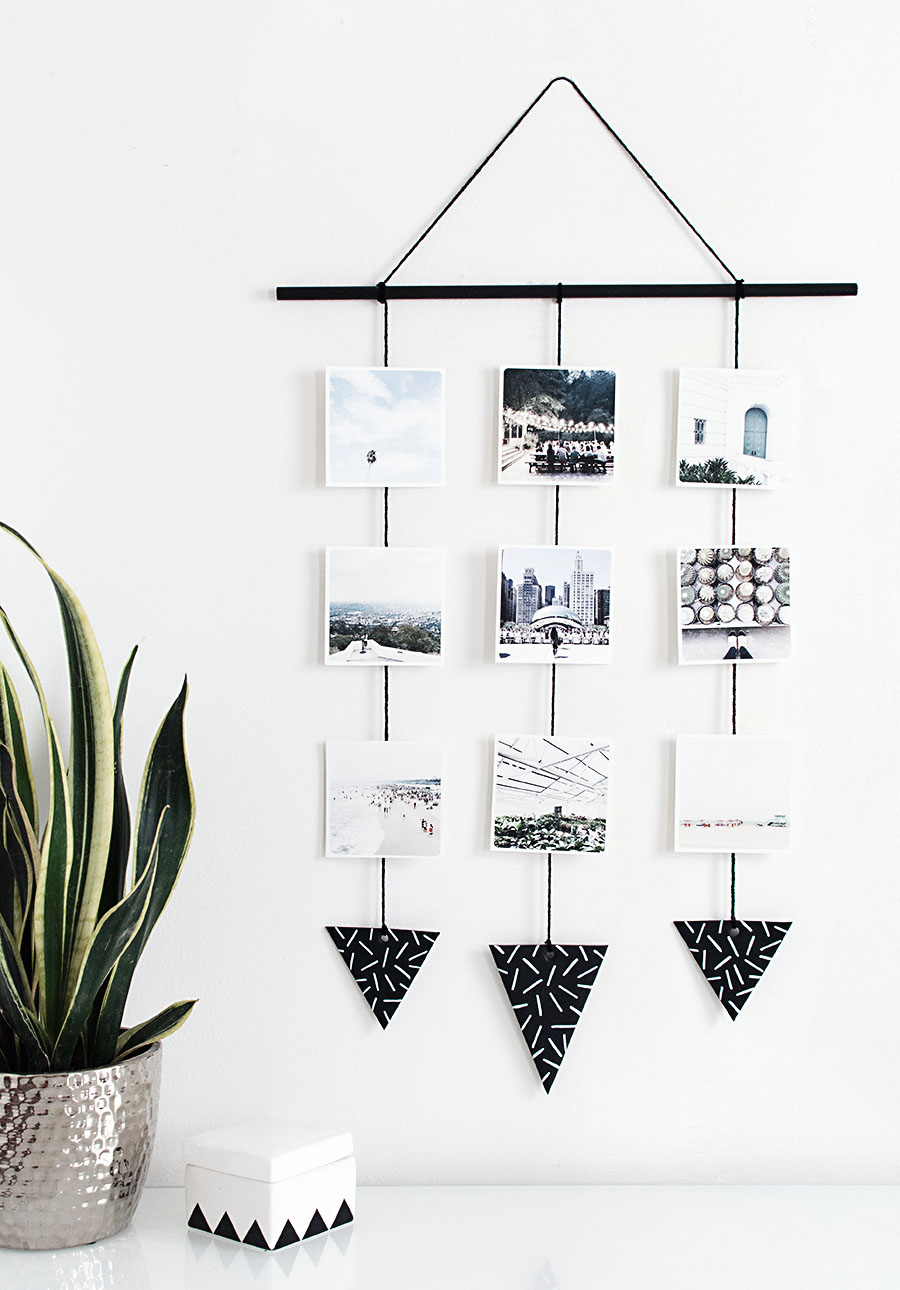 Homey Oh My
Piece together scrap wood to create a photo "ladder" of sorts.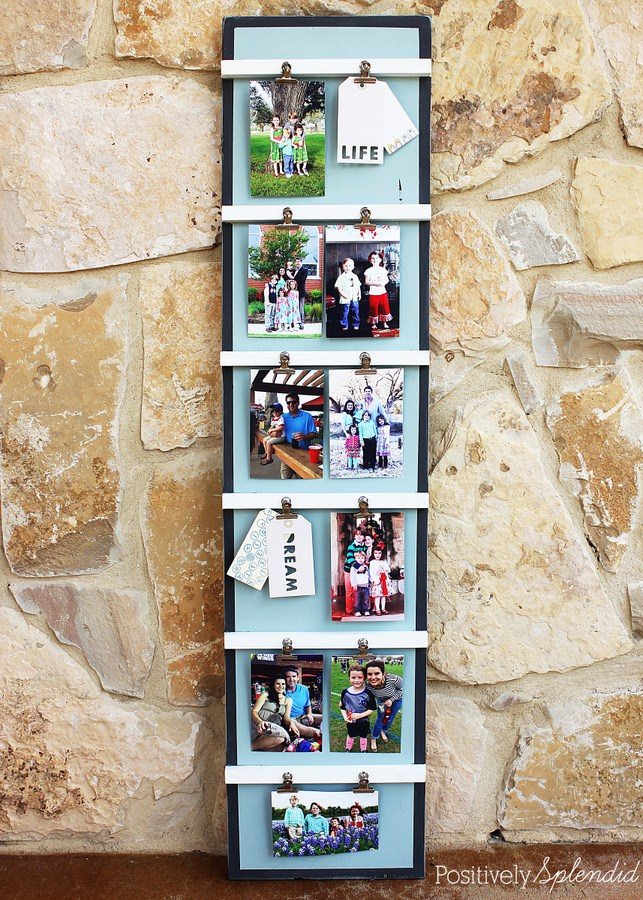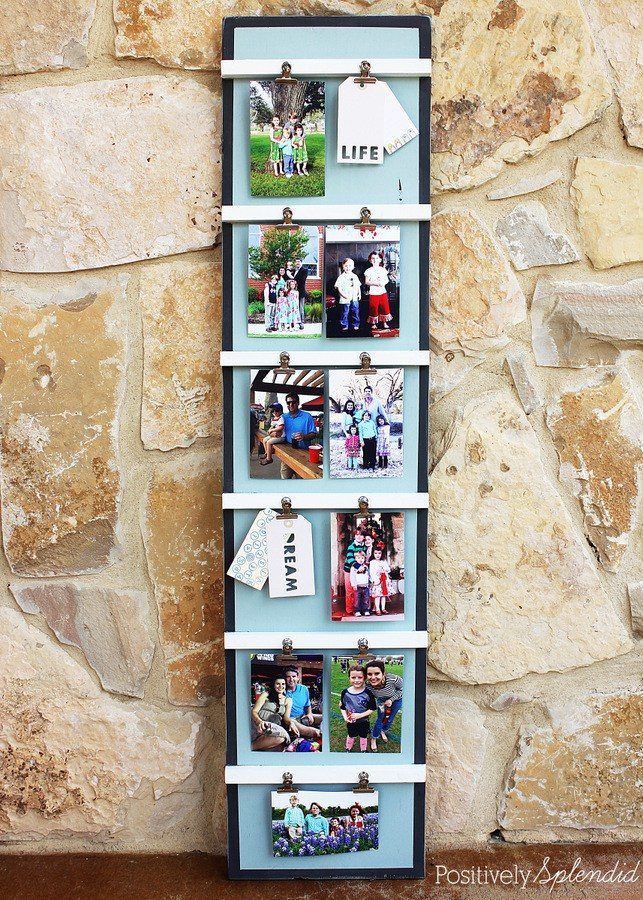 Positively Splendid
Add clips to scrap pieces of wood, similar to the look of a clipboard.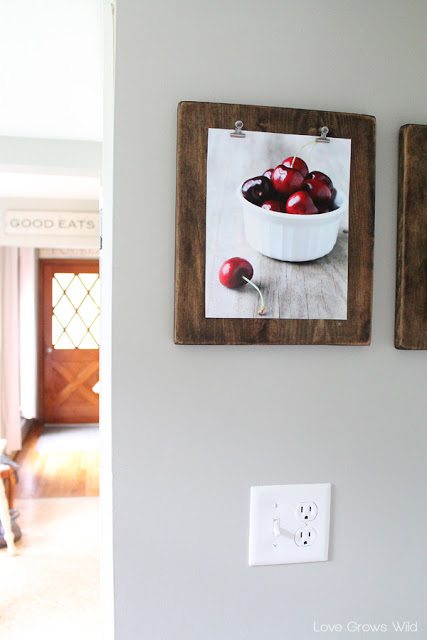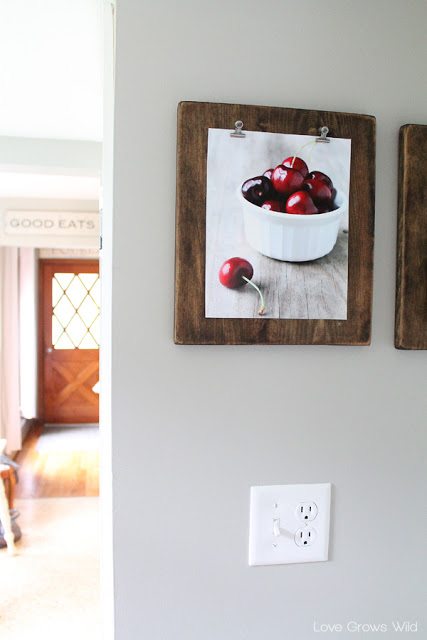 Love Grows Wild
String wire across the front of a large chalkboard and hang tons of photos…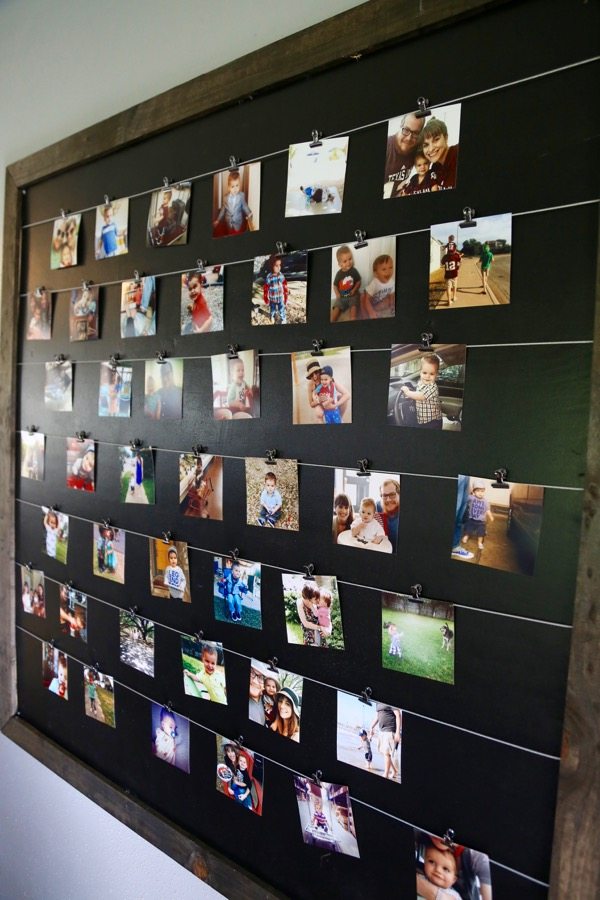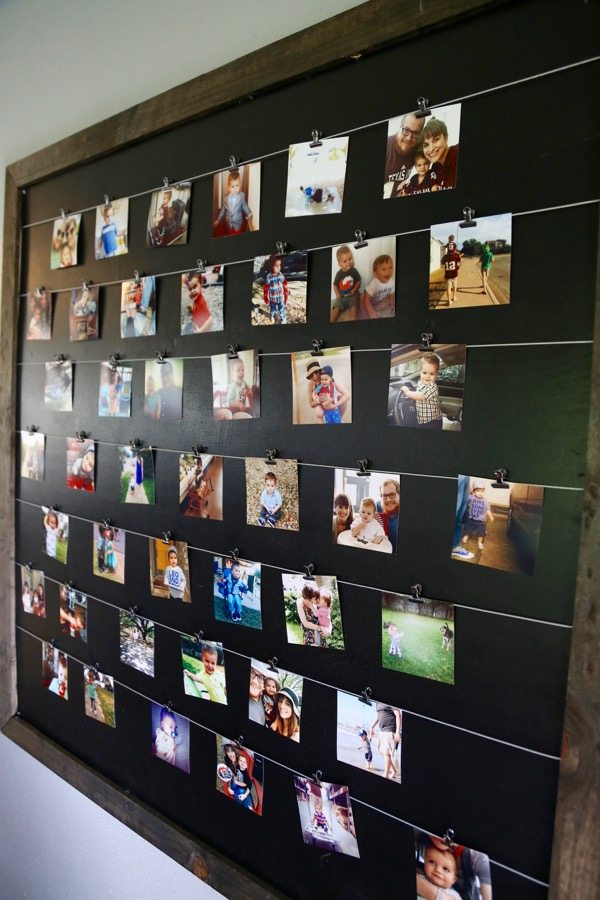 Love and Renovations
… or simply stick the photos directly to the chalkboard.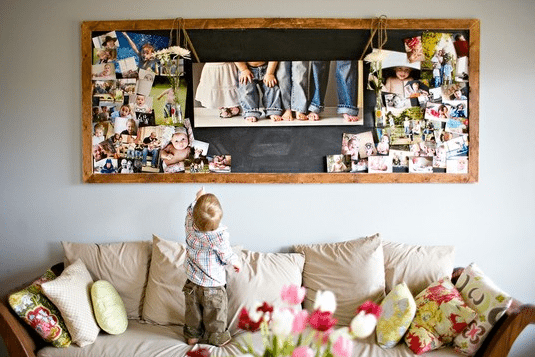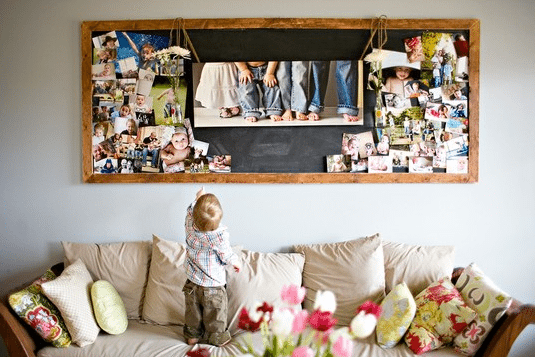 Under the Sycamore