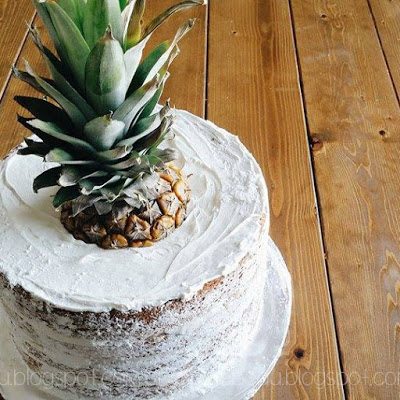 Pineapple Naked Cake // Andrea Lebeau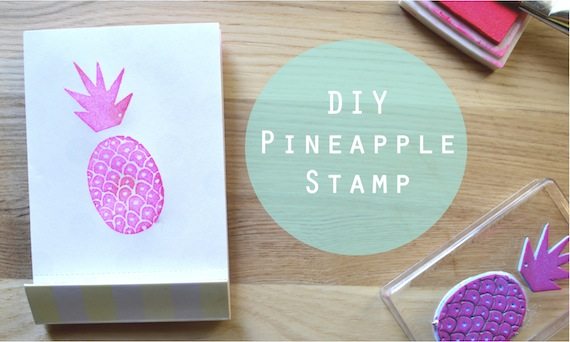 DIY Pineapple Stamp // Patchwork Cactus
DIY Pineapple Favor Bags // The House that Lars Built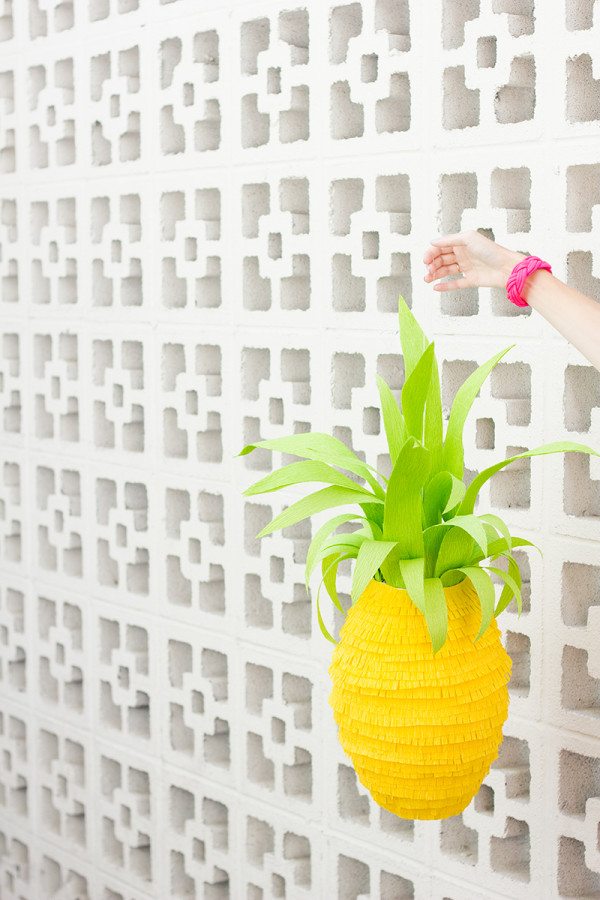 DIY Pineapple Pinata // Studio DIY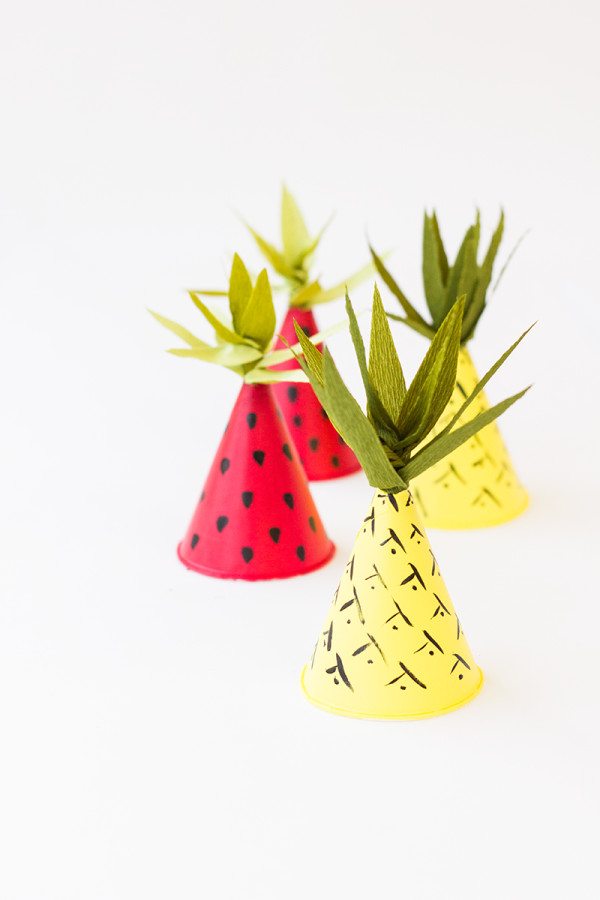 DIY Pineapple {& Watermelon} Party Hats // Studio DIY
Pineapple Party Supplies
Round out your crafty pineapple projects with these items from Amazon — including those adorable plastic cups that Brittani used for her daughter's birthday.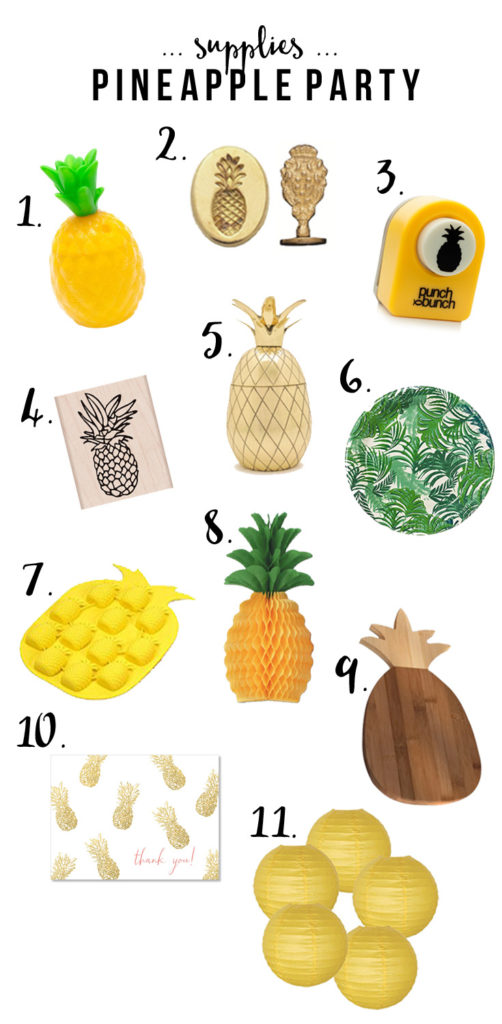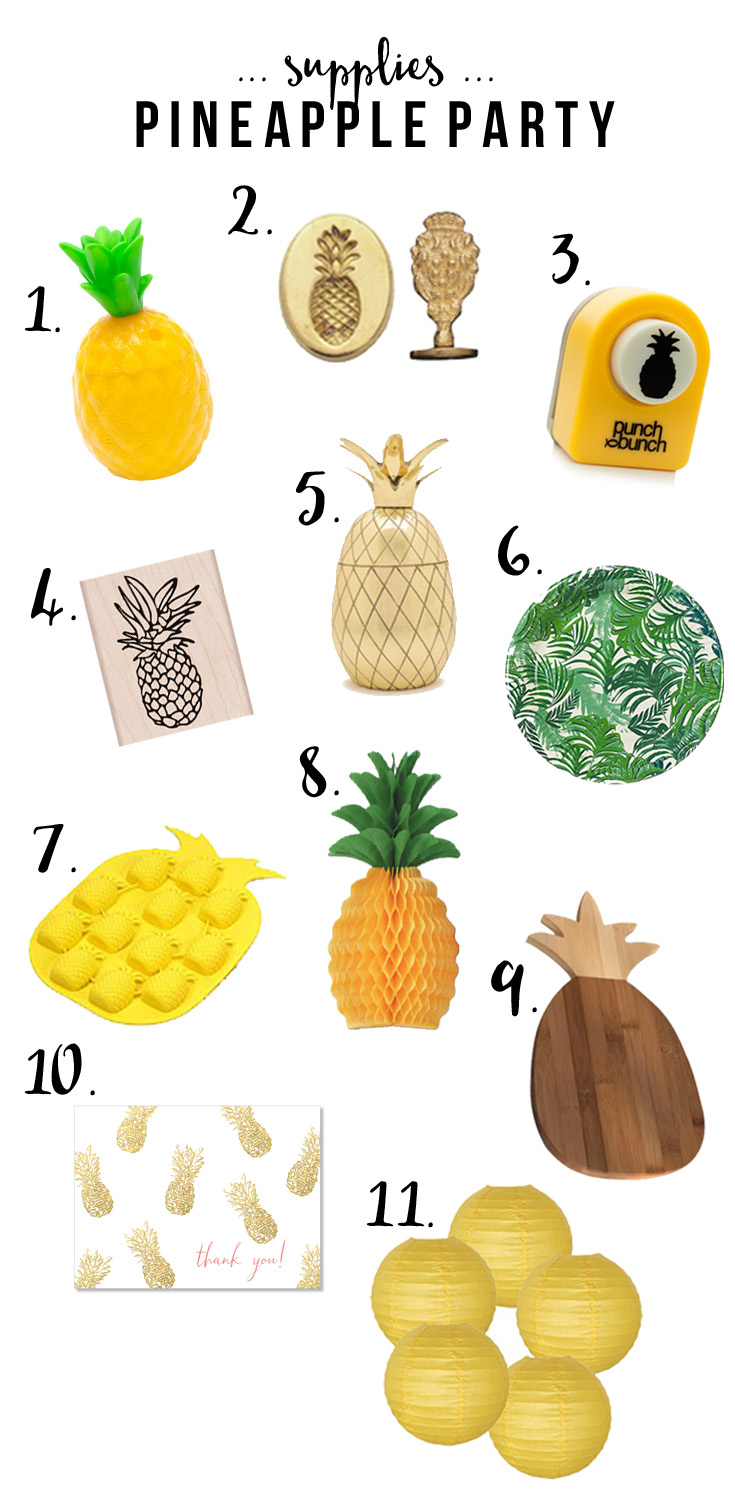 1. Plastic Pineapple Party Cups
2. Pineapple Wax Seal Kit
3. Pineapple Confetti Punch
4. Pineapple Wooden Stamp
5. Pineapple Tumbler
6. Tropical Paper Plates
7. Pineapple Candy Molds / Ice Cube Tray
8. Tissue Paper Pineapples
9. Pineapple Cutting Board / Cheese Board
10. Pineapple Thank You Cards
11. Yellow Hanging Lanterns
---
If you are just in the pineapple mood — party or not — bring a little pineapple into the home with printable wall art. Here are a couple of favorites from my shop: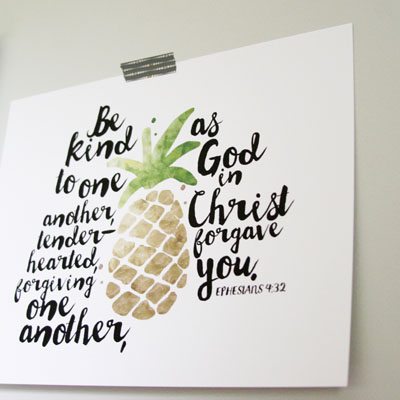 Be Kind to One Another // Pineapple Wall Art // $5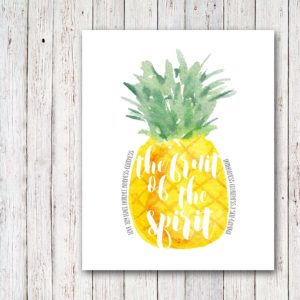 The Fruit of the Spirit // Pineapple Wall Art // $5
Both of my kids' birthdays are in the middle of winter… so I'm going to have to come up with a fun reason to throw a party this summer, and try out a few of these Pineapple Party ideas.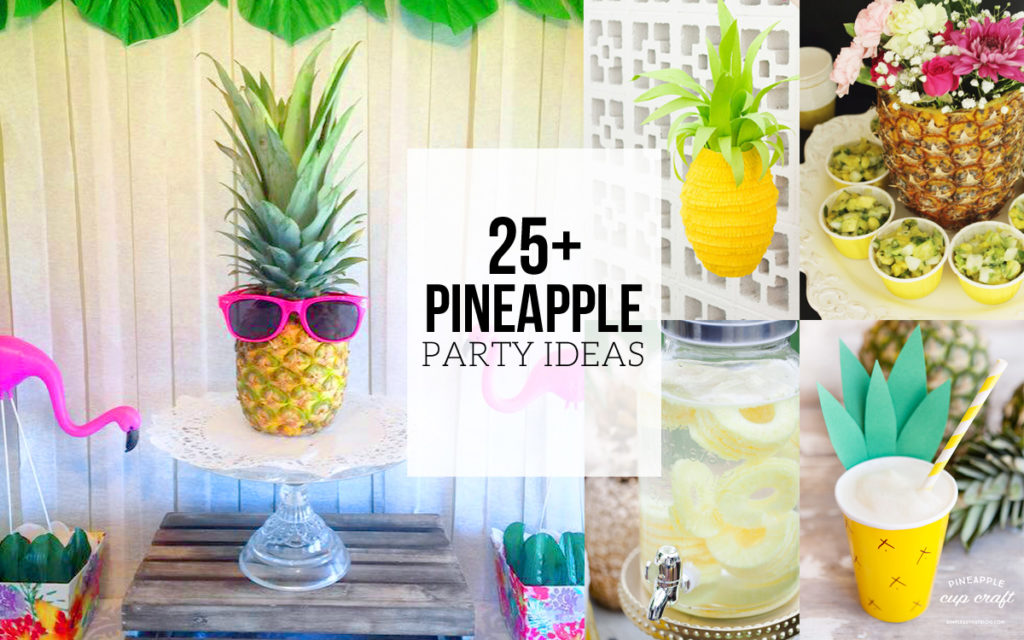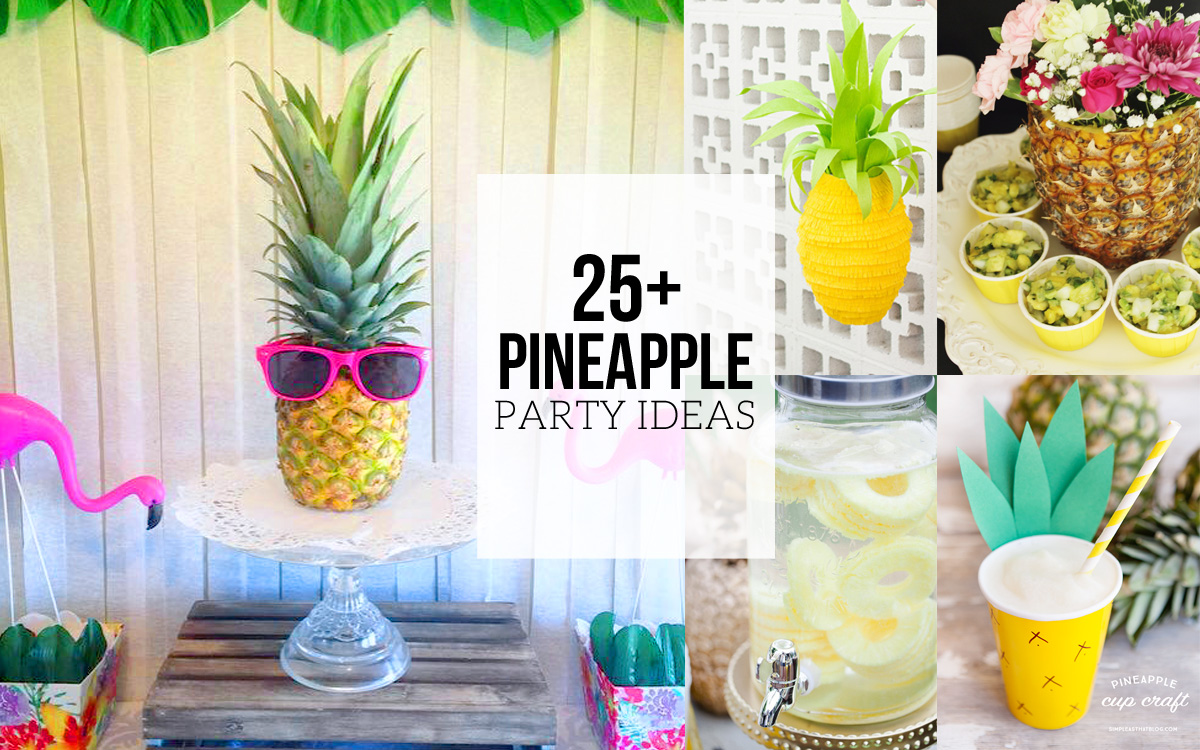 What's the best theme you've ever chosen for a party? What did you love about it?
You might also like: