I love wall art but so often it is out of my budget. While browsing Anthropologie, I came across this fun one of a kind drawing. I loved how colorful it was but the $600 price tag was definitely not an option.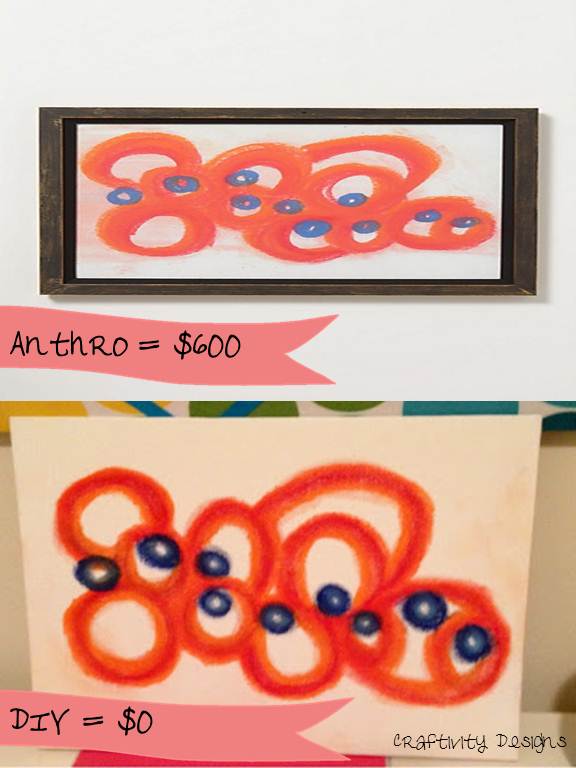 Disclosure: This page includes affiliate links.
Recently, I decided to pull out my old pastels and canvases and make some DIY wall art. I chose to use a canvas panel (instead of a traditional canvas), because it is thinner and provides a hard surface to draw on.
Unfortunately, I was just playing around so I didn't take step by step pics for the blog. However, below is a breakdown of how I used pastels to create my version of this picture.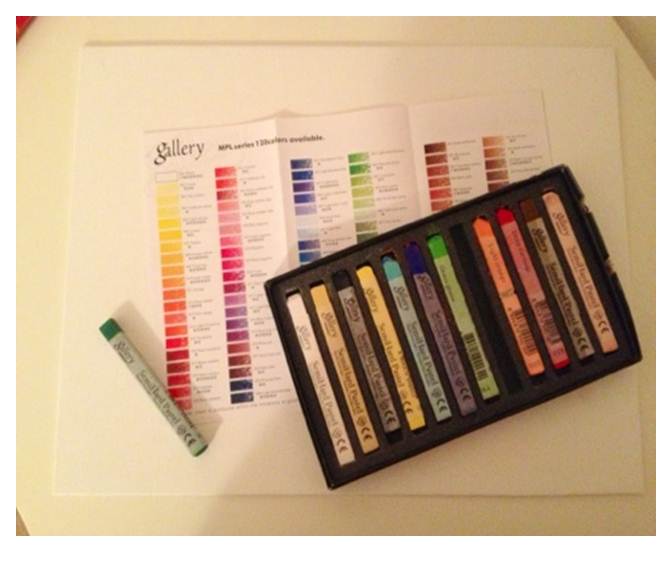 Note: Pastels are messy so be sure to lay paper towels underneath the canvas.
Instructions
Set up your workspace and choose your pastel colors (I chose orange, red, and blue).
Draw the basic shapes first—in my drawing, I chose to draw circles.
Add dimension by blending the pastels together with your fingers, do this SLOWLY until you get the desired blended look. In my example, I blended the orange and red colors together but left the blue separate.
Use a damp paper towel to wipe off any unwanted chalk residue.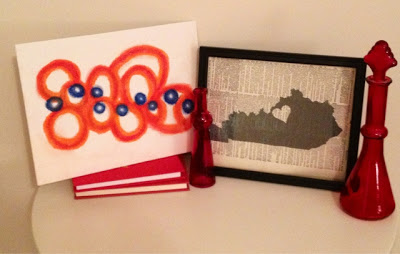 Note: Because chalk pastels are messy and easily smudge, you will need to preserve your drawing by lightly spraying hairspray (a trick I learned in elementary school) over the picture.
Supplies