Looking for a simple Halloween costume idea? Try this Baby Bug Costume, which is an affordable and no-sew DIY costume idea.
I'm a do-it-yourself gal when it comes to Halloween Costumes. DIY makes a Halloween Costume more affordable, more personalized… and just so.much.cuter, don't ya think? If you're like me, and a sucker for DIY Costume Ideas, you'll love this Baby Bug Costume perfect for your toddler or preschooler.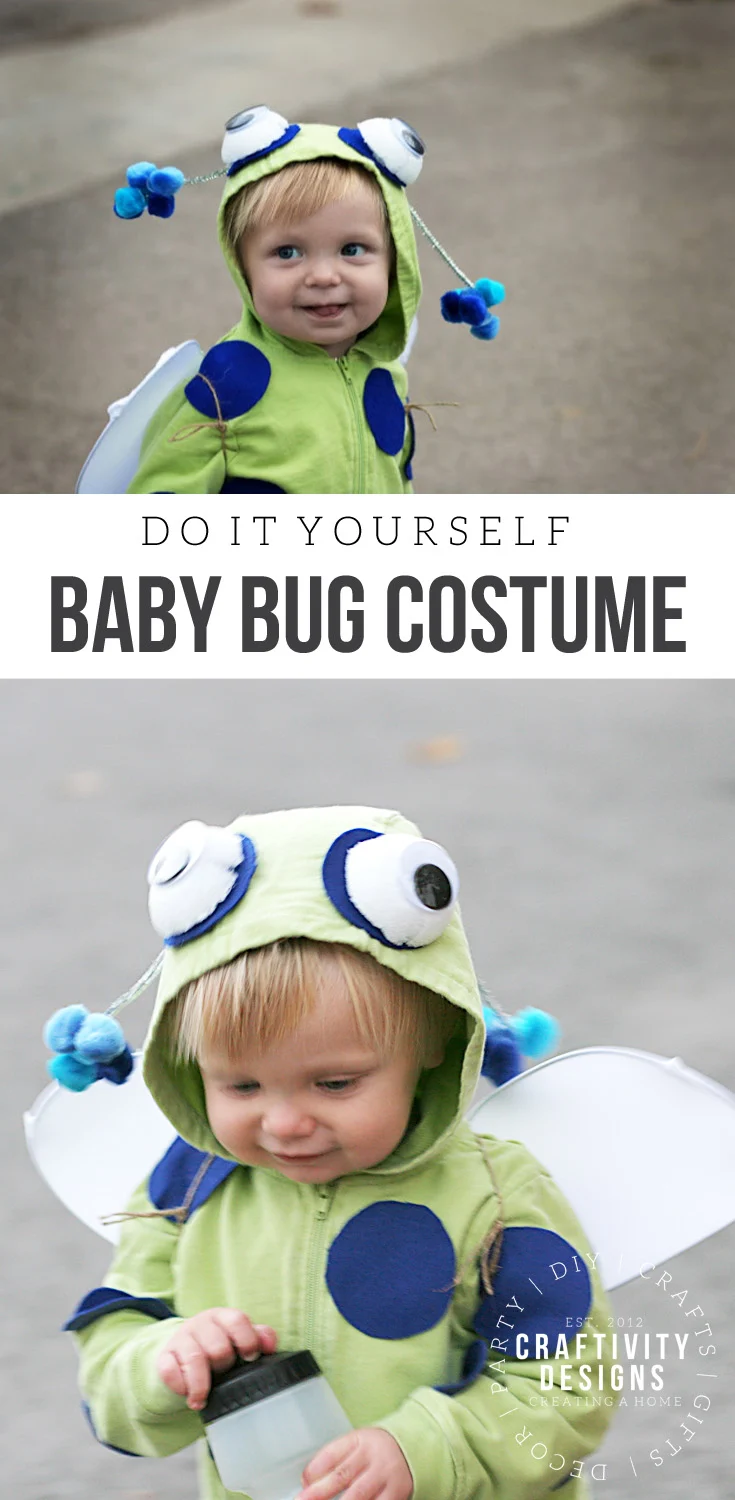 Disclosure: This page includes affiliate links.
I have been calling my little guy "Bug" for a while now… I'm not really sure how it started… but it stuck! If it's Mommy's nickname for him, it seems to be the perfect sentimental choice for his second Halloween Costume.
Baby Bug Costume Ideas
I headed to Etsy and Pinterest for inspiration. However, I found that Bug costumes tend to be a little girly.
Butterfly Costume | Ladybug Costume | Bee Costume
The Caterpillar Costumes and Bee Costumes were a bit gender-neutral and I considered those options. However, I knew if he was any of those, we'd be calling him a "Caterpillar" or a "Bee" — instead of just a "Bug."
So, I built myself an inspiration board for a Baby Bug Costume on Polyvore — playing with stripe and polka dot variations.
My husband and I both agreed on the spots, and off we "flew" to get our little Bug's costume together.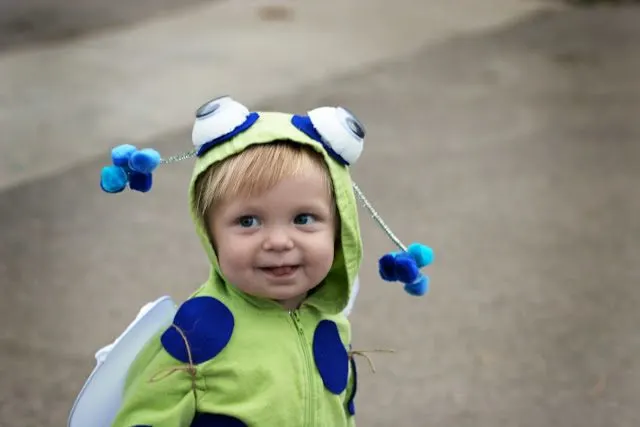 I was more than pleased with the final result, and it was so easy to DIY!
How to Make a DIY Bug Costume
More Bug Costume Ideas
Bug Costumes you can DIY:
Like this Post? Pin it!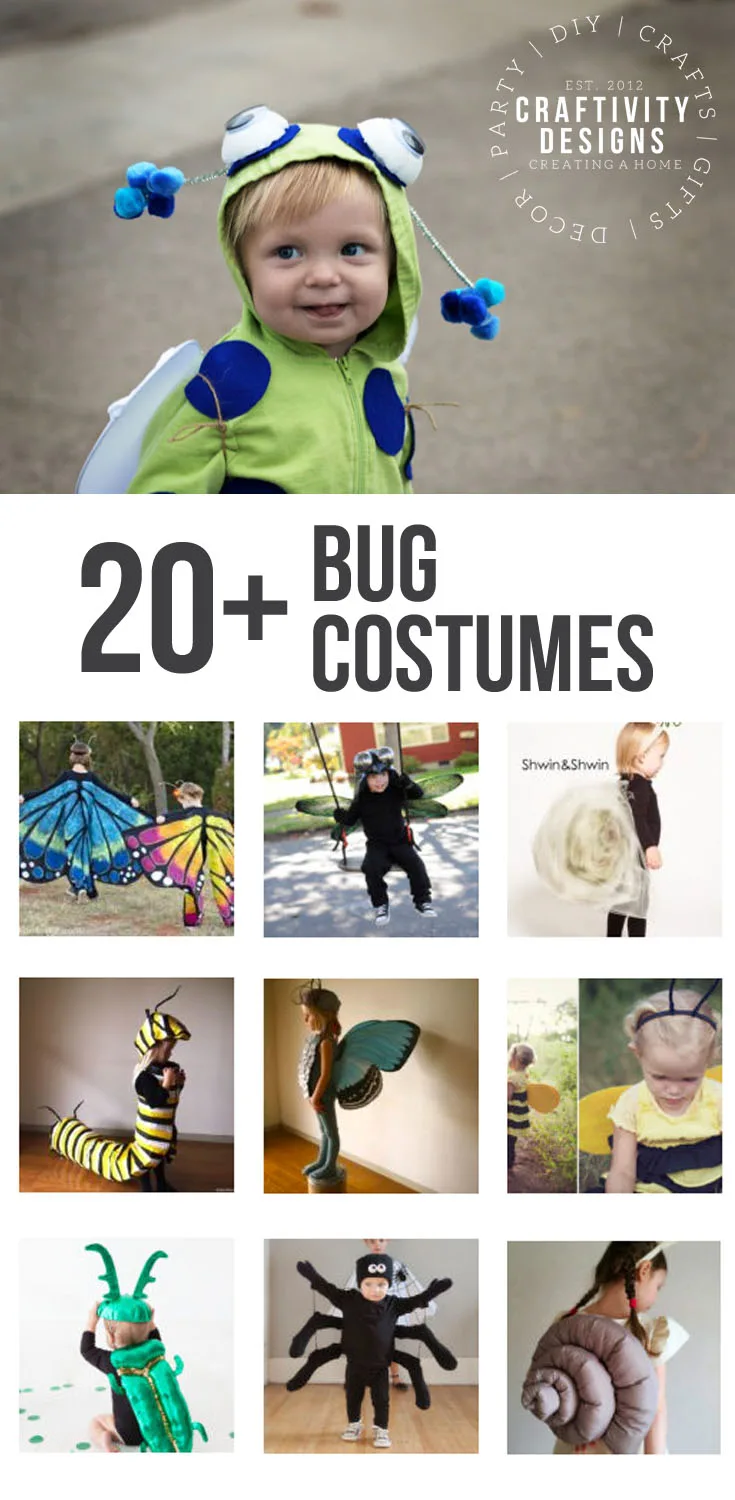 More DIY Costume Ideas
For my son's 1st Halloween we decided to go with the traditional pumpkin costume. Here he is, looking cute, and hanging out in the pumpkin patch.