Last week I told you how much I loved my spice jar project. Well, I feel similarly about this one because it also combines thrifting and organization!
If you've followed us a long time, you might remember my golden duck bracelet holders. I still like those guys; but I'm not going to have many flat surfaces in our new bedroom. So, I've been on the hunt for something that would organize my jewelry and hang on a wall.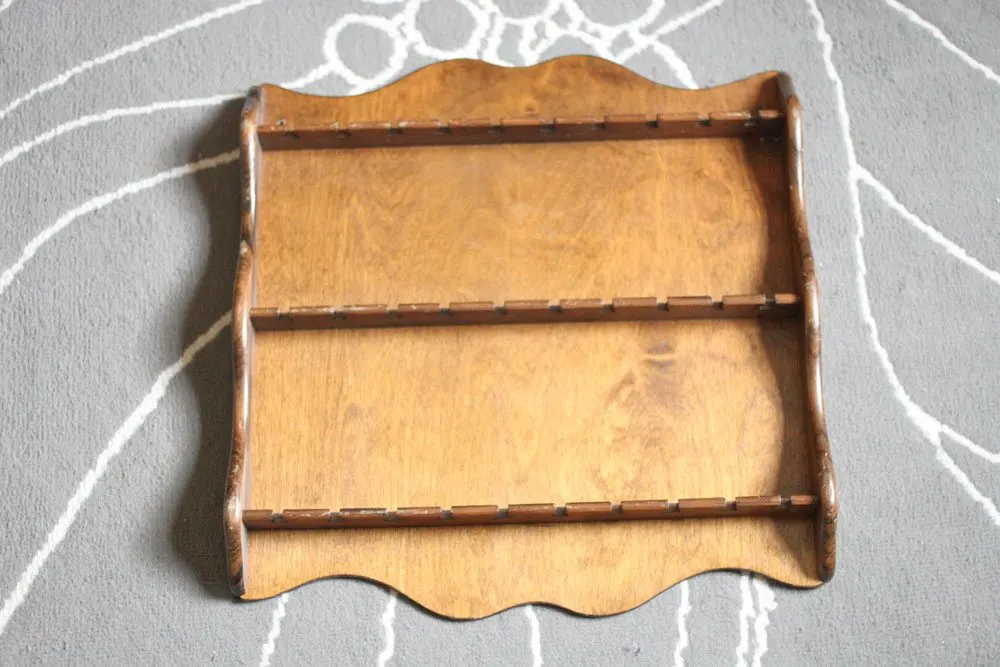 I found this spoon rack at Feather Your Nest and instantly knew it would be perfect for a DIY Jewelry Organizer.
The wood was in good shape; but I wanted my jewelry to be the focal point. I chose a creamy gray paint called Wet Cement from Martha Stewart Crafts.
The soft gray looks quite lovely against the navy walls, too.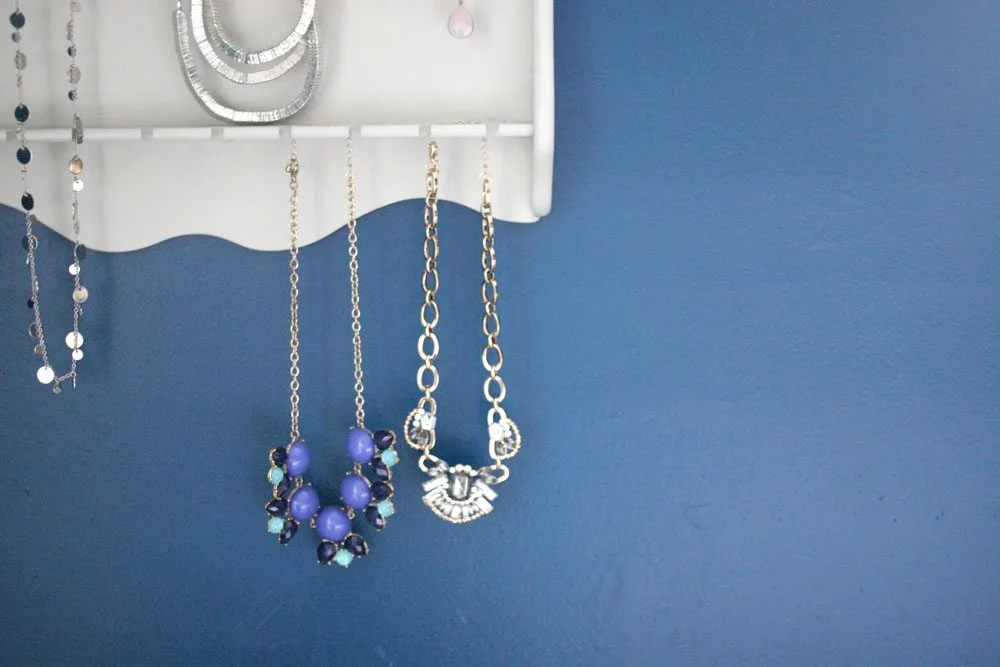 I love it when functional items are also decorative. I feel that way about this project. It brightens up the walls and is interesting — just like the qualities I'd try to find in a piece of art.
The elements in this space are definitely coming together. There is plenty more to do; but I'm so pleased with where it is going!
Have you transformed any thrifted items lately? If so what was it?