Over the summer, we went to the Kentucky State Fair and spent a fair amount of time looking at Fairy Garden entries in the Fairy Garden Competition. How's that for a sentence? Anyhow, the kids loved looking at all the tiny items tucked into the Fairy Gardens. Small homes hidden below plant leaves and tiny boats in little puddles. I've never been into fairies as a cartoon character, but I can totally get on board with Fairy Gardens.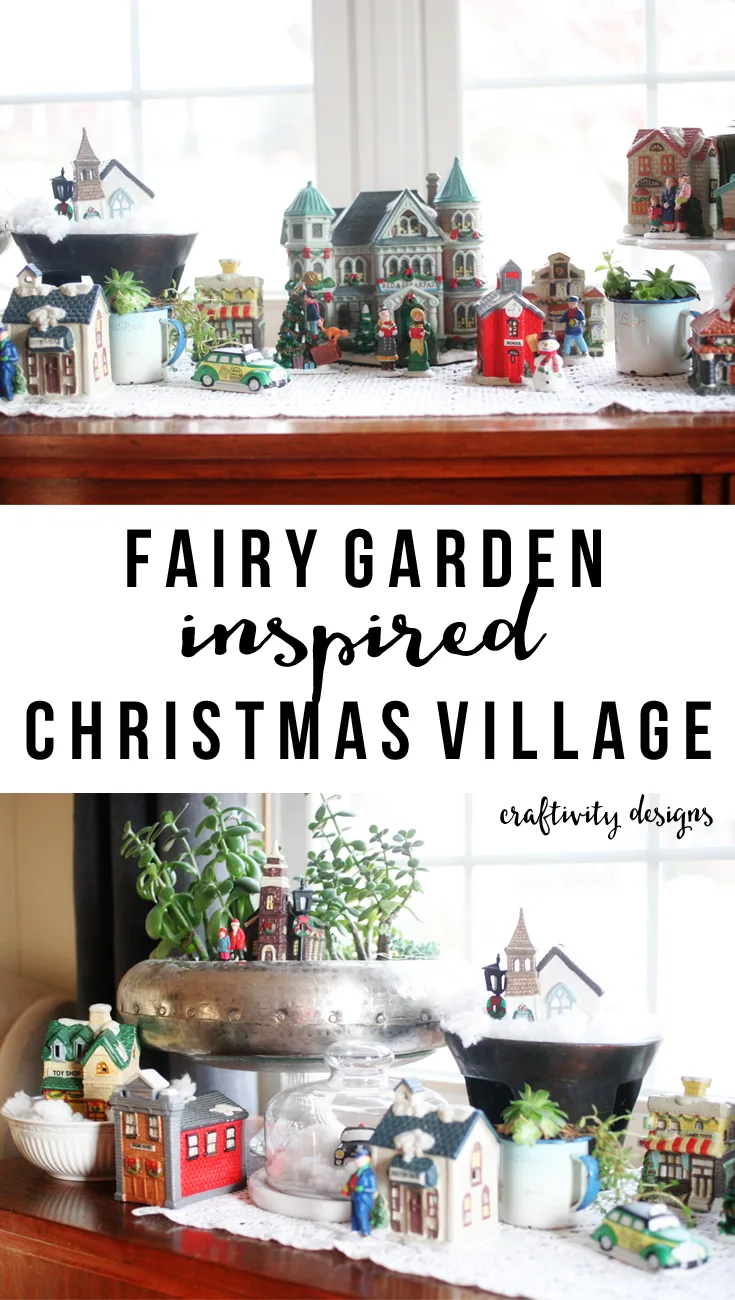 [Tweet "How are you creating magical moments this Christmas Season?"]
That summer experience became the inspiration for our Christmas Village this year. It's a loose take on the Fairy Garden concept by tucking the tiny ceramic buildings in and around houseplants on the buffet. This is by far my favorite Christmas Village. In years past, I've always just lined up the village in a line, placed on fake snow. Here are few tips, for a magical Christmas Village.
Fairy Garden Christmas Village : Tips
#1. Vary the heights of the buildings by using cake pedestals, bowls, and other serving ware.
#2. Use pillow filler as fluffy snow.
#3. Lay crocheted lace down as the snow covered streets.
#4. Set up a focal scene in the center of the village.
#5. Mix in houseplants as greenery, like trees and plants that you would find in a real village.
#6. Use a cloche or cheese dish to highlight a special item.
#7. Include some lampposts or lit houses for light.
#8. Mix village sets! They don't have to match.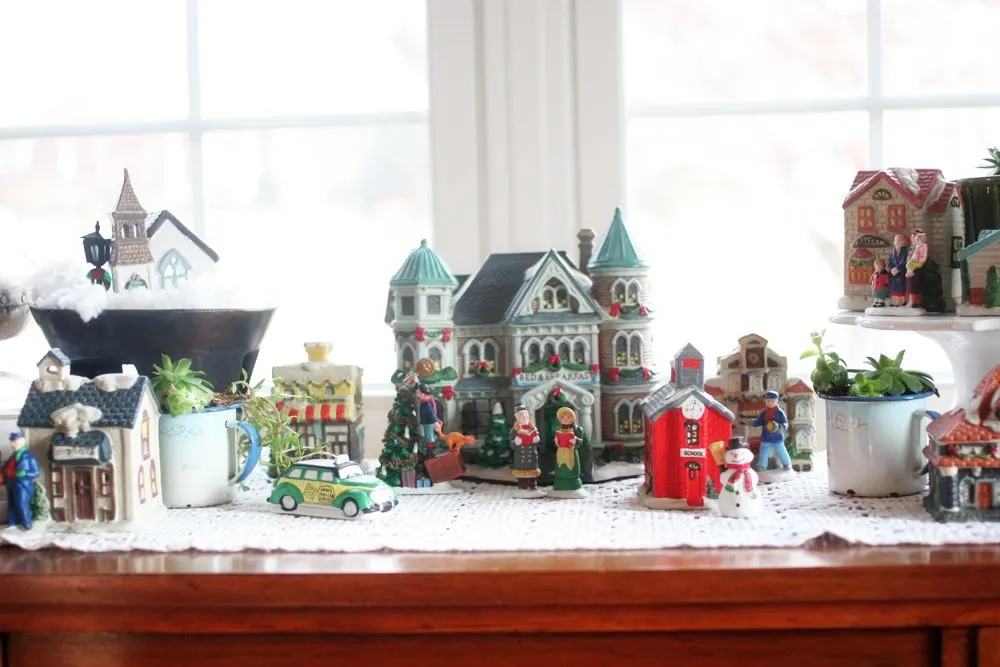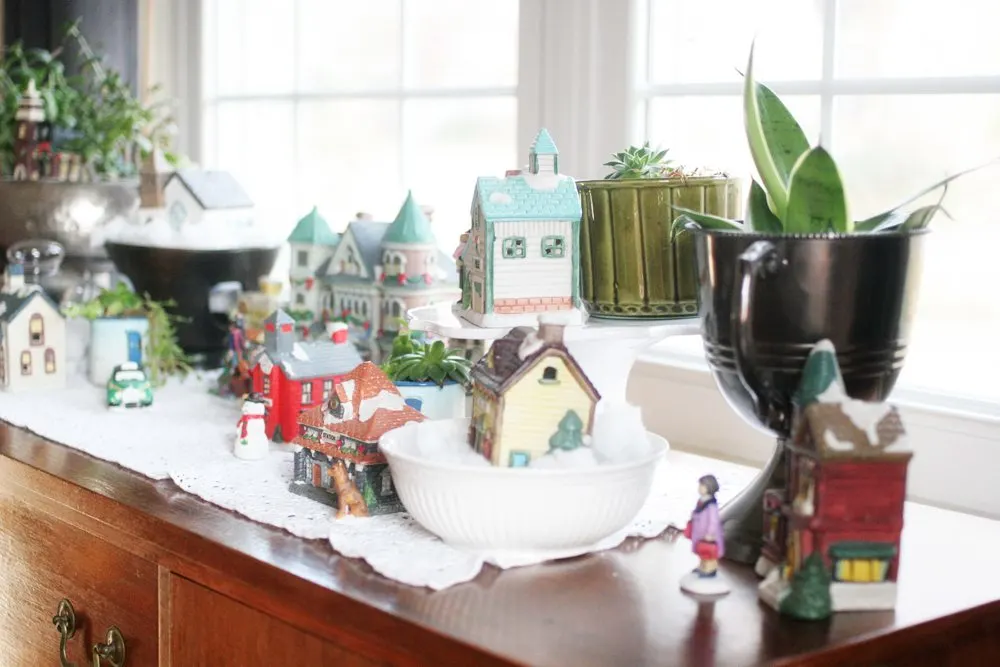 [Tweet "How to Create a Fairy Garden Inspired Christmas Village #creatingahome"]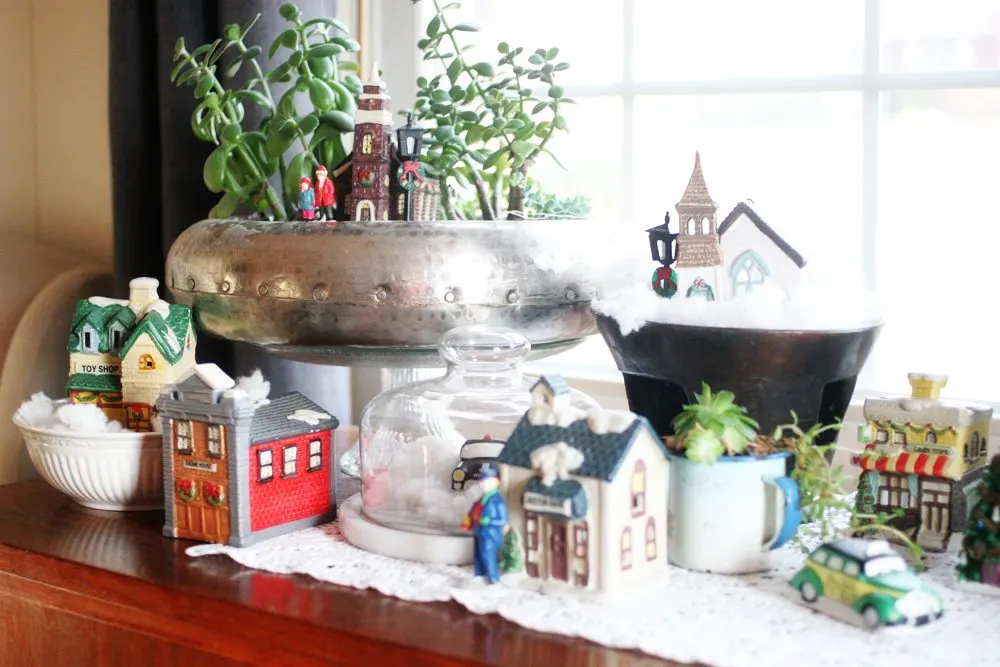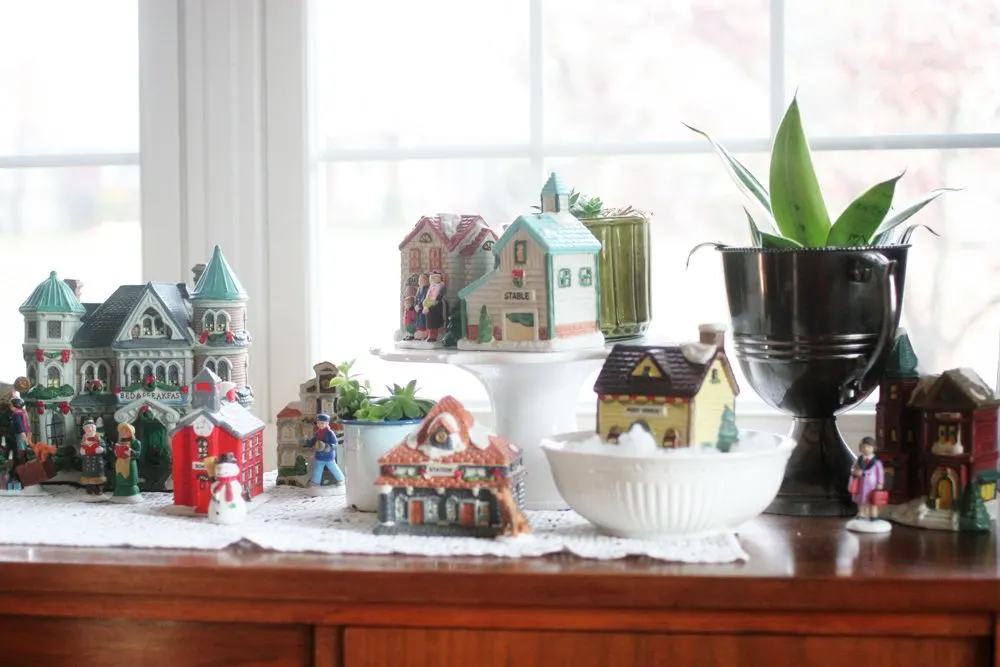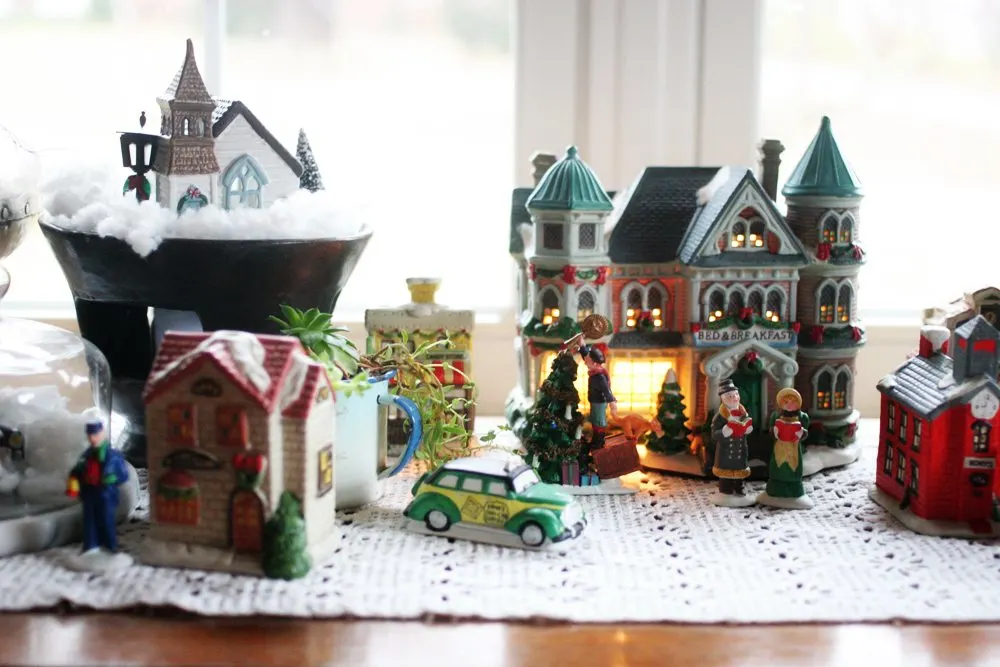 It's the most magical spot in our home! Well, I guess that the Christmas Tree puts up a pretty good competition. Are you looking to create more magical moments in your Christmas home? I'm over at Beauty in the Mess, sharing 10 Ways to have a cozy Christmas, and I think you'll find several ideas that help create the Christmas magic that exudes from a cozy home filled with tradition, history, and hope.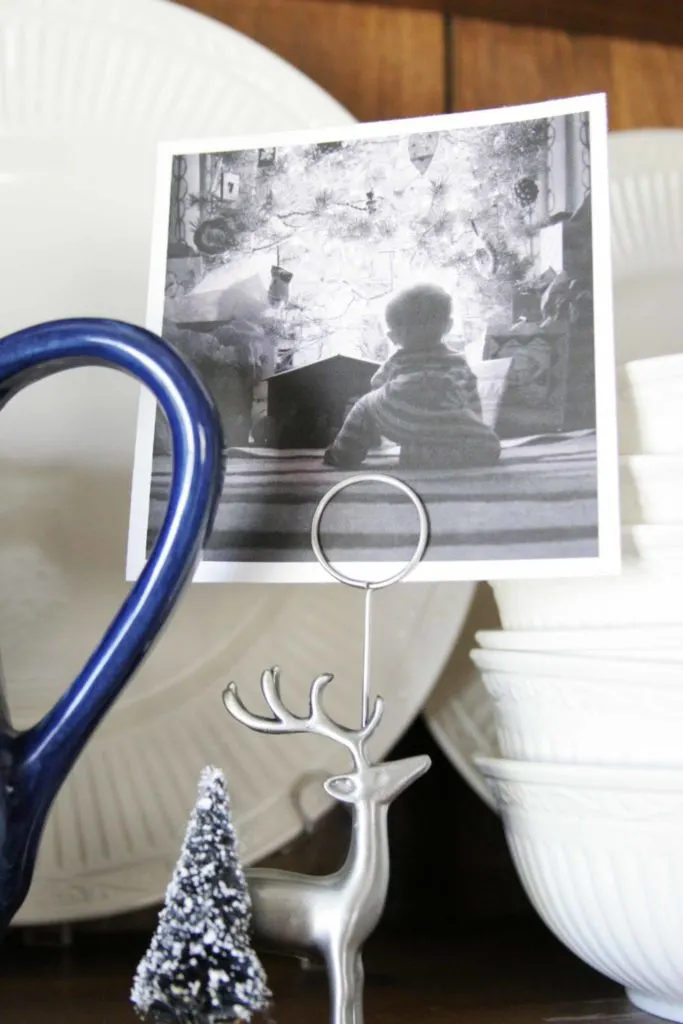 How are you creating magical moments this Christmas Season?