Today is the day. I am SOOOOO excited to share with you, the full 2016 Holiday Collection. And, possibly, even more excited to share with you the 2016 Holiday Look Book: Give Creatively.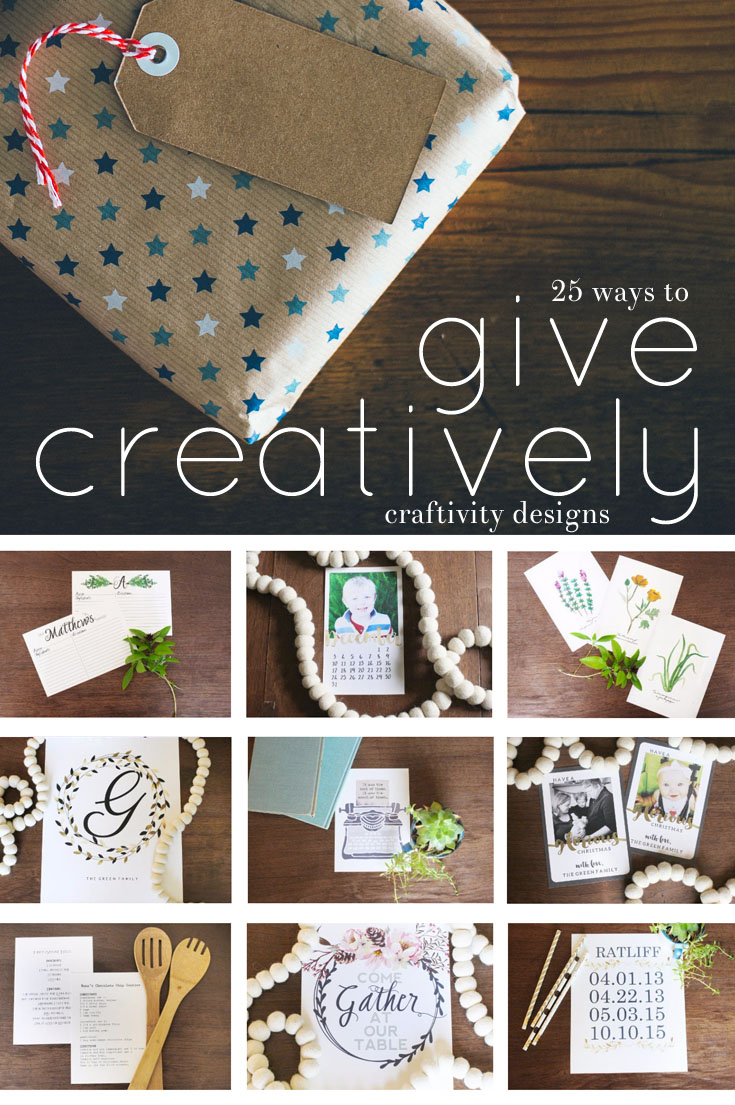 [Tweet "25 Ways to Give Creatively this Holiday Season #givecreatively"]
What is Give Creatively? It is a curated collection of meaningful gift ideas. Think outside the typical gift-giving box this year, with items that will make a lasting impression. On each page of the magazine-style 2016 Holiday Look Book, you will find a DIY Project to compliment a gift from my shop. For example, make a handmade wooden recipe box to pair with Personalized Recipe Cards. I'm featuring talented bloggers alongside handmade goods so that you can Give Creatively this Christmas Season.
[Tweet "Talented Bloggers + Handmade Goods = #givecreatively"]
Plus, true to the vision for my shop, each gift is affordable. They are available as a printable, so that you can print it as many times as you'd like. For example, a 2017 Family Photo Calendar, for each set of grandparents. You can purchase printed copies as well, and have them shipped to your door.
Take a look at the slideshow, below, or just head straight to the interactive version of the Give Creatively: Holiday Look Book.
Give Creatively: 2016 Holiday Collection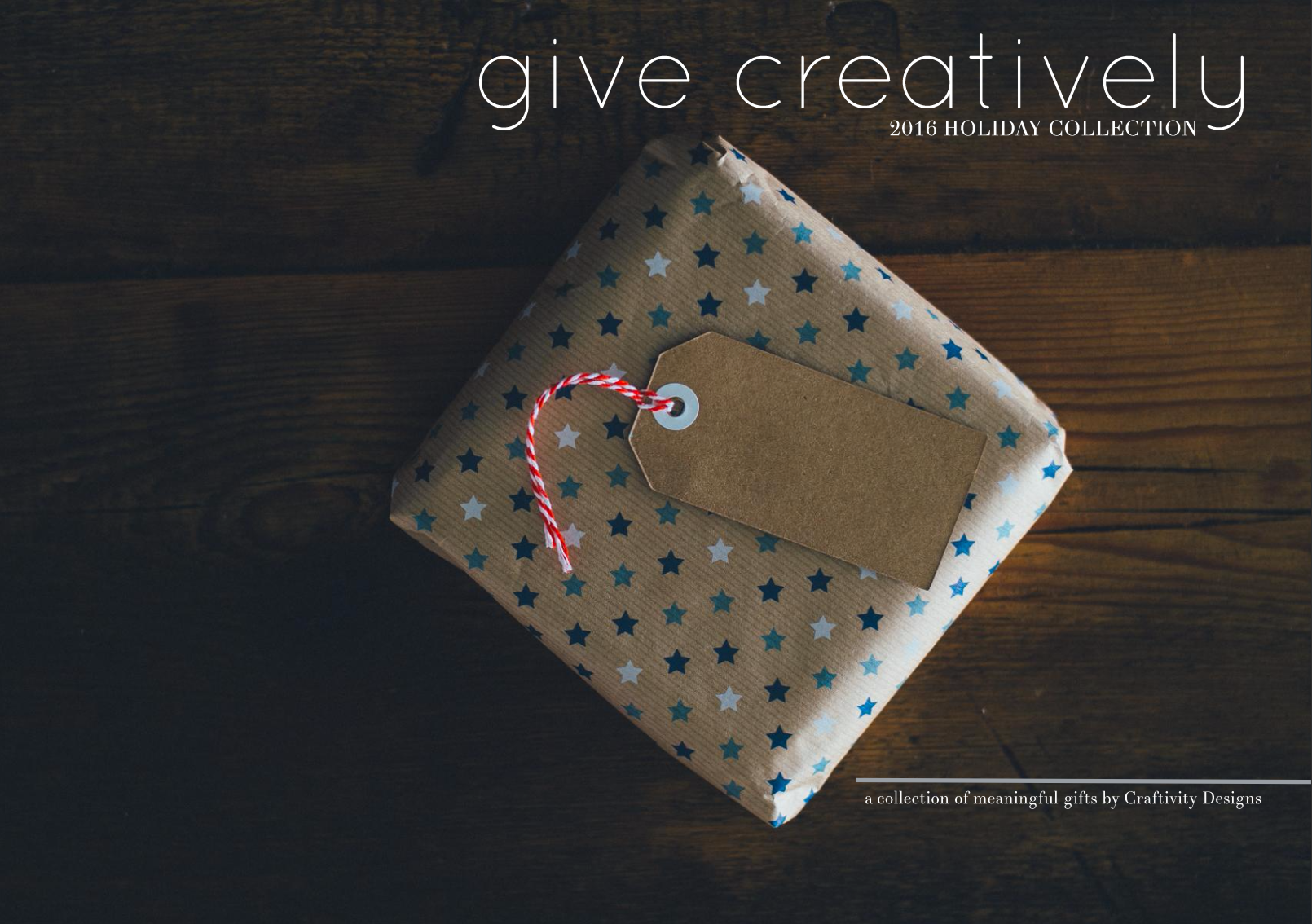 View the clickable, magazine-style, 2016 Holiday Look Book.