Ya'll know I'm passionate about the story of a home… well, I feel similarly about gift-giving. Practical, beautiful handmade gifts share the story of the maker. The hands that went into creating the gift… the time that the creator dedicated to making the gift… the special way in which the gift was personalized for the recipient. As you're contemplating what to get mom for Mother's Day this year, consider putting your own hands to work and creating instead of simply buying.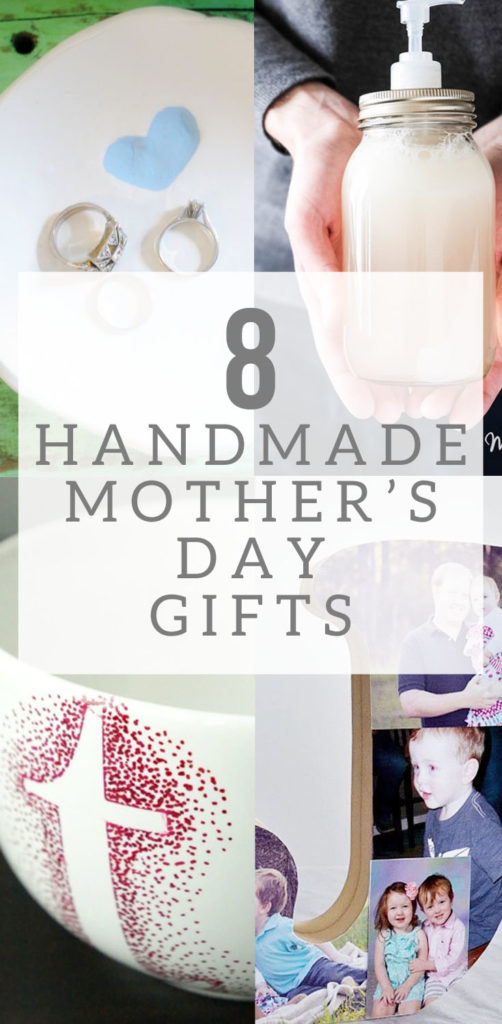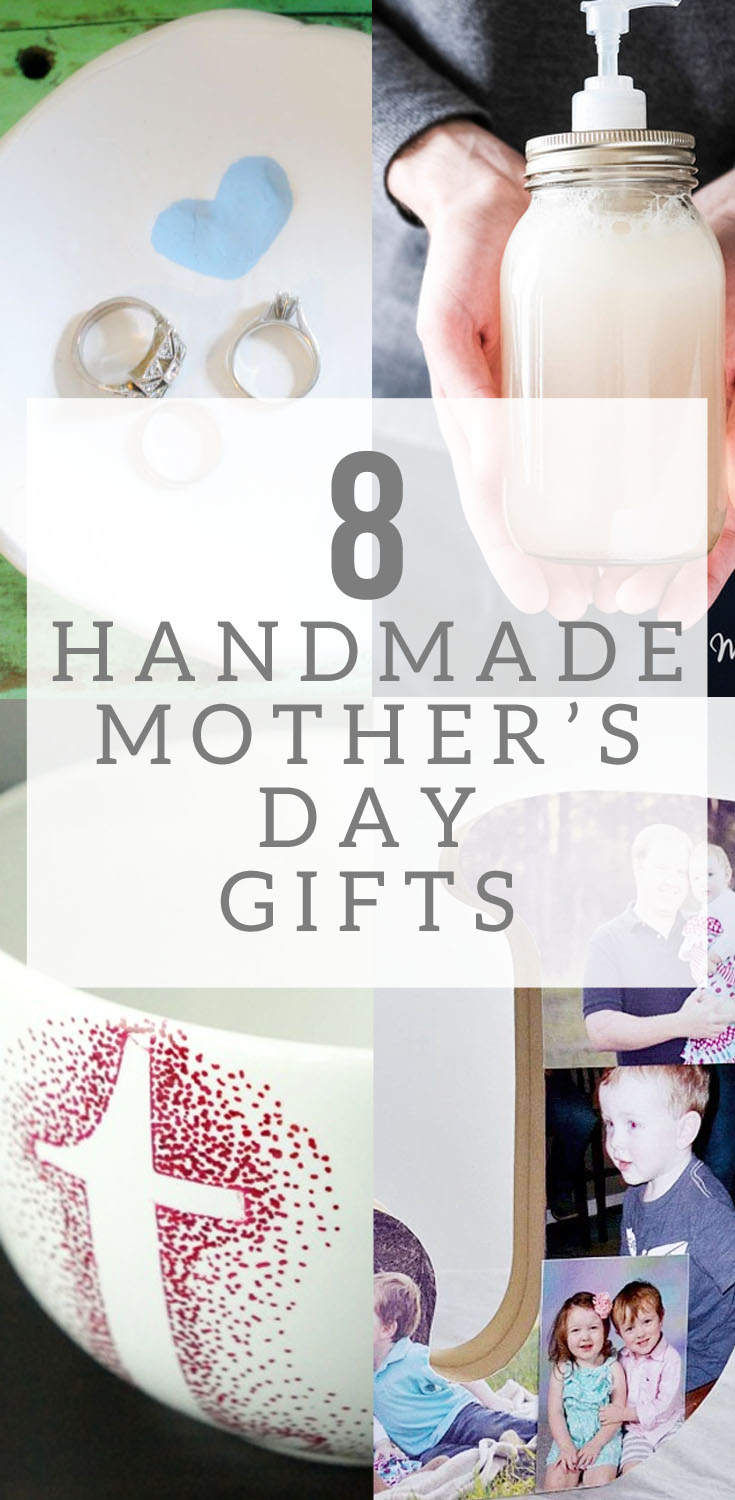 As a bonus, most of these handmade Mother's Day gifts are simple enough to involve the kids.
---
Handmade Mother's Day Gifts

#1. A chemical-free, peppermint body wash packaged in a simple mason jar.
#2. Durable pot holders that the kids can help create in mom's favorite colors.
#3. A personalized mug for the mom who loves her morning coffee.
#4. Treat mom to homemade hand lotion bars.

#5. Create a ring dish from clay with a sweet, thumbprint heart by the kids.
#6. Pamper mom with homemade and sweet-smelling bath bombs.
#7 Celebrate memories with special photos attached to a letter with mod-podge.
#8. Make spring-inspired wall art, such as her initial covered in moss.
[Tweet "Celebrate #MothersDay with a #handmade gift."]