My little boy (he mostly just supervised) and I did a little craft project the other night while Mike was out for the evening.
Disclosure: This page includes affiliate links.
I was inspired by this song from Gungor, which we sang in church Sunday morning:
"You make beautiful things
You make beautiful things out of the dust
You make beautiful things out of us"
It is one of Mike's favorite worship songs right now. In contrast, this art was not a favorite of mine…
At only $1.50 thrifted, I felt it was a good choice for trying out this technique that I've seen around Pinterest and on the Blogosphere many a time.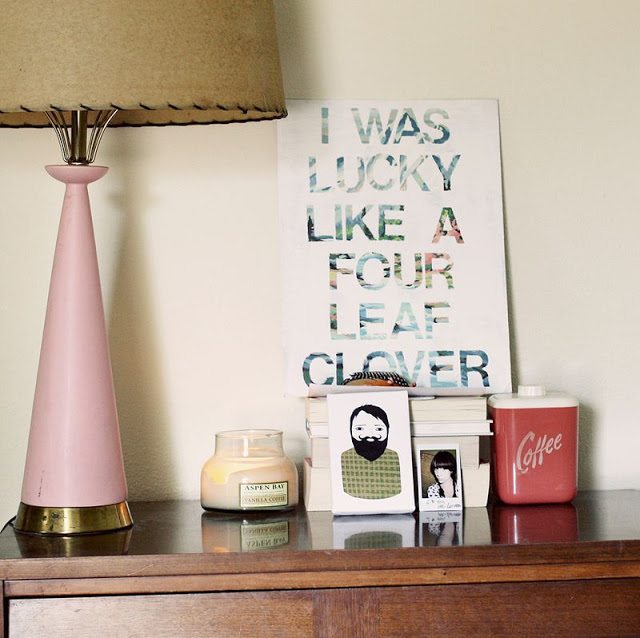 The tutorial over at A Beautiful Mess is great, so I won't get into the details. I did use spray paint instead of acrylic paint, like she suggests.
I finished off the edges with some gold Rub'n Buff (it's my new favorite crafty supply item).
Having the lyrics to "Beautiful Things" hanging in our Entry is a reminder that we are being made new in Christ – each. and every. day.
When Mike got home that evening, we surprised him with our work of art; but he couldn't quite remember the before — good thing I took a pic for the blog 😉
Erica will be back later this week to show you how she takes this project and tackles it her way.
What inspiring words could you use to makeover some old art?
This post is part of a series called "One Project, Two Ways." We'll each tackle the same project – changing up the colors, the style, the materials – whatever – to create it our way!