Make a statement with large cabinet pulls. In bronze, nickel, brass, and black, these 7 oversized cabinet door pulls will make a statement as pantry or wardrobe hardware. Balance out tall cabinetry doors with stunning, large hardware.
How many of you take forever to choose cabinet hardware? Since adding PAX wardrobes in our Master Bedroom, we've been using them without door pulls. I'm envisioning large cabinet pulls because it seemed that the typical 3 to 4-inch pull would look small on a nearly 8-foot tall door. Hardware is the finishing touch — it's the cabinet's jewelry — so, take your time choosing something stunning.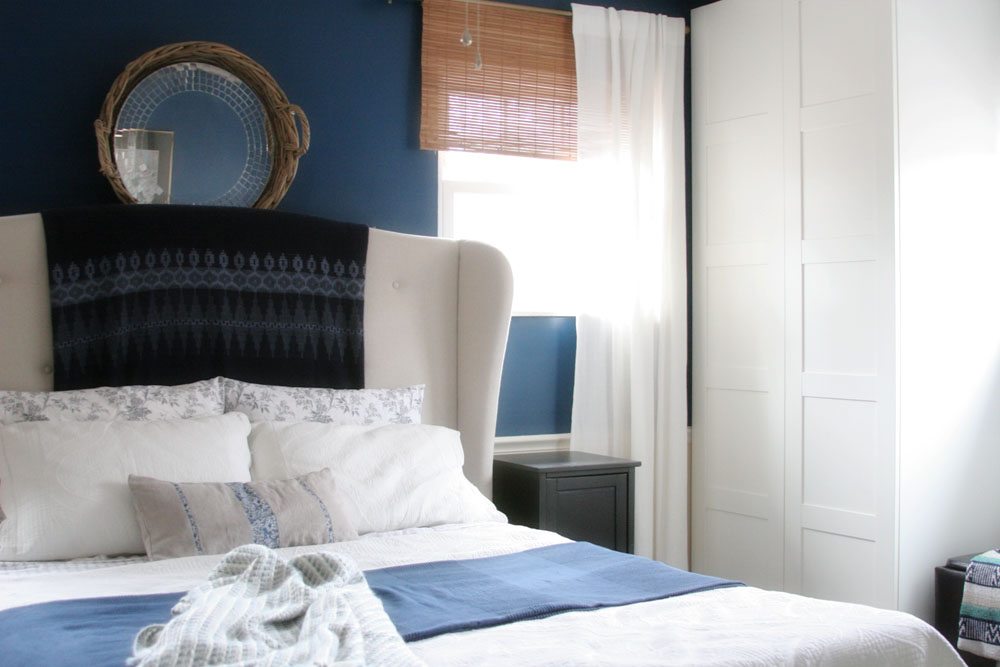 Options for Pantry and Wardrobe Hardware
Tall cabinetry packs a storage punch with tons of vertical storage in a small footprint. However, the endlessly tall doors make choosing hardware a bit tricky. If you are in the market for a wardrobe or are looking to update your pantry hardware — take a look at these 5 hardware options.
Option #1: Cabinet Knobs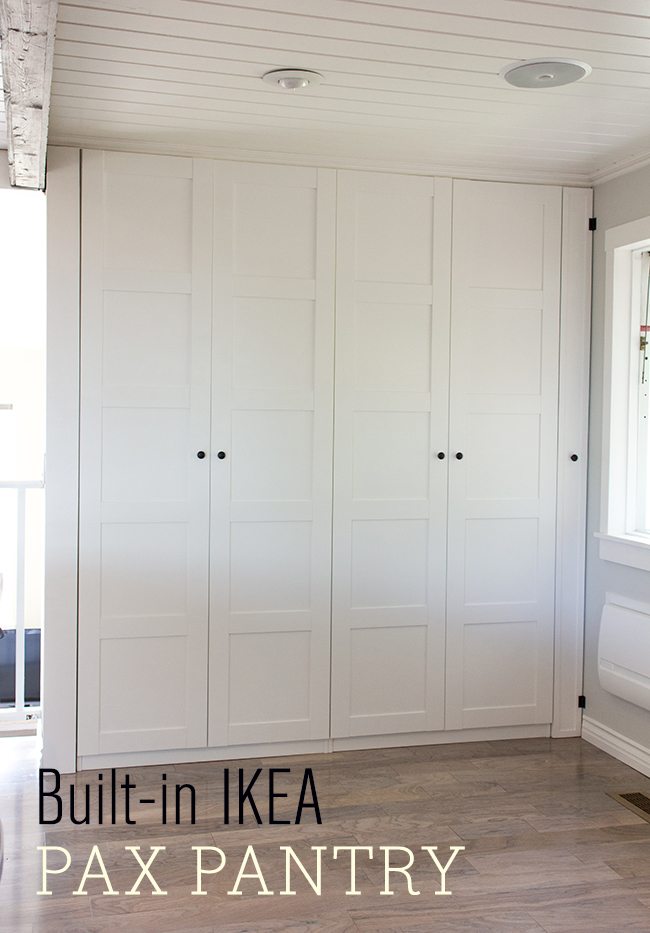 Jenna Sue Design
First, a classic, minimalist option, is a simple knob. Jenna Sue chose basic black knobs for her pantry hardware.
Option #2: Standard Cabinet Pulls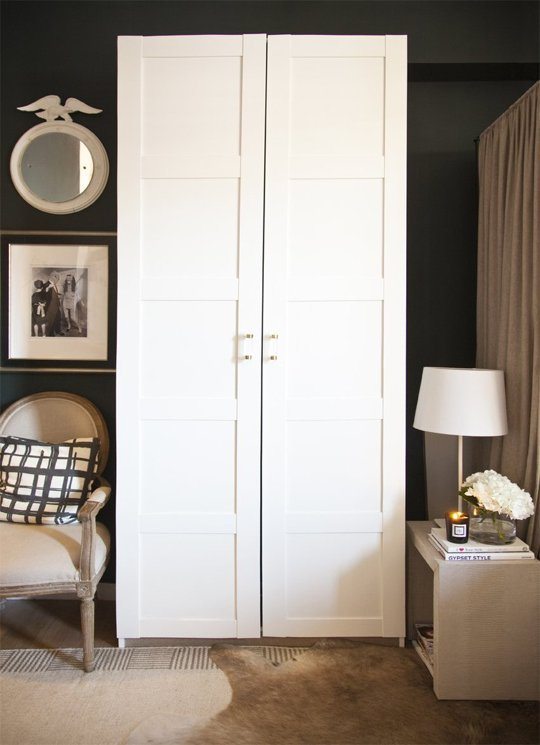 approximately 3″-4″ // Lonny via Apartment Therapy
The next option is a standard size cabinet pull which is typically 3 to 4 inches in length. This is a cost-effective choice which would still allow for a luxurious pull like this glass and brass choice from Lonny.
Option #3: Large Cabinet Pulls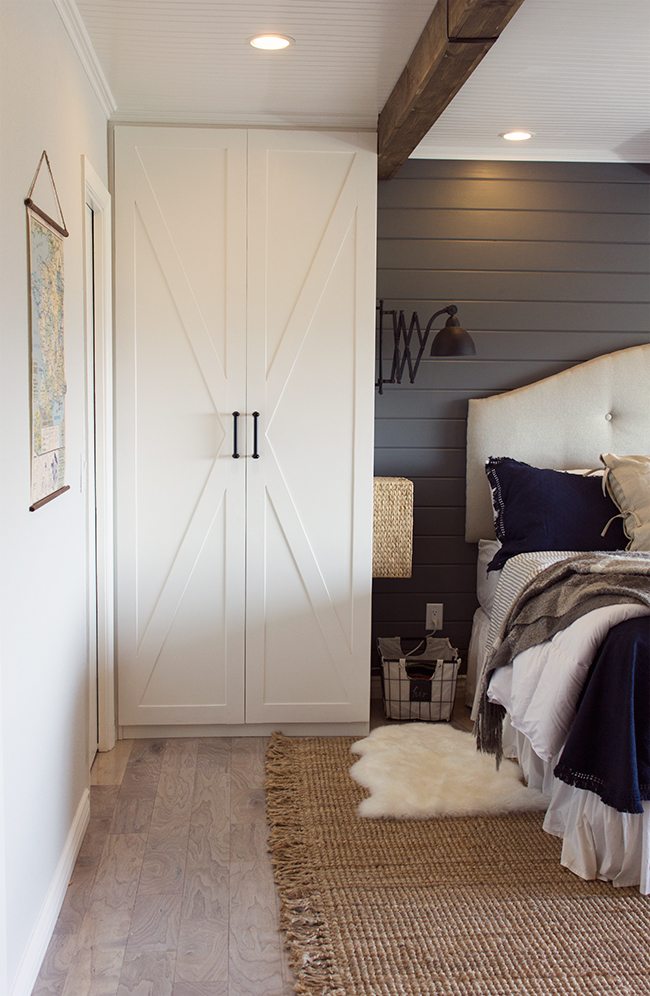 approximately 7″ // Jenna Sue Design
Next, another from Jenna Sue (clearly a fan of the PAX wardrobe, like me) is the option to oversize the cabinet pulls. A large cabinet pull, in the range of 6 to 10 inches will feel substantially larger than standard size pulls.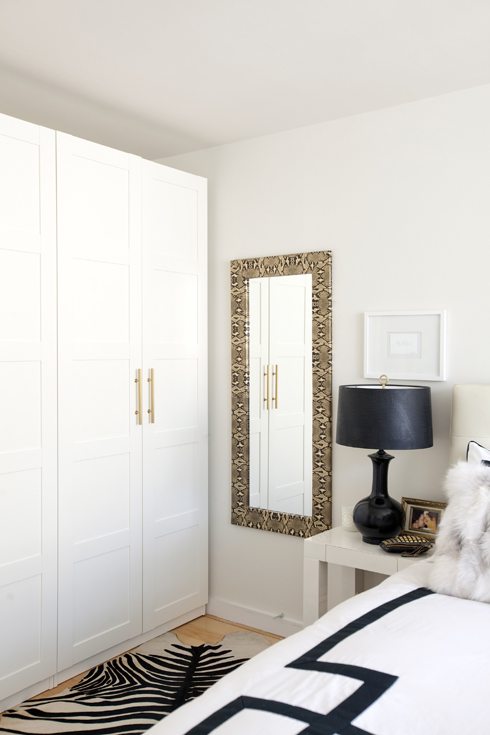 approximately 10″ // Made by Girl
Option #4: Custom Cabinet Pulls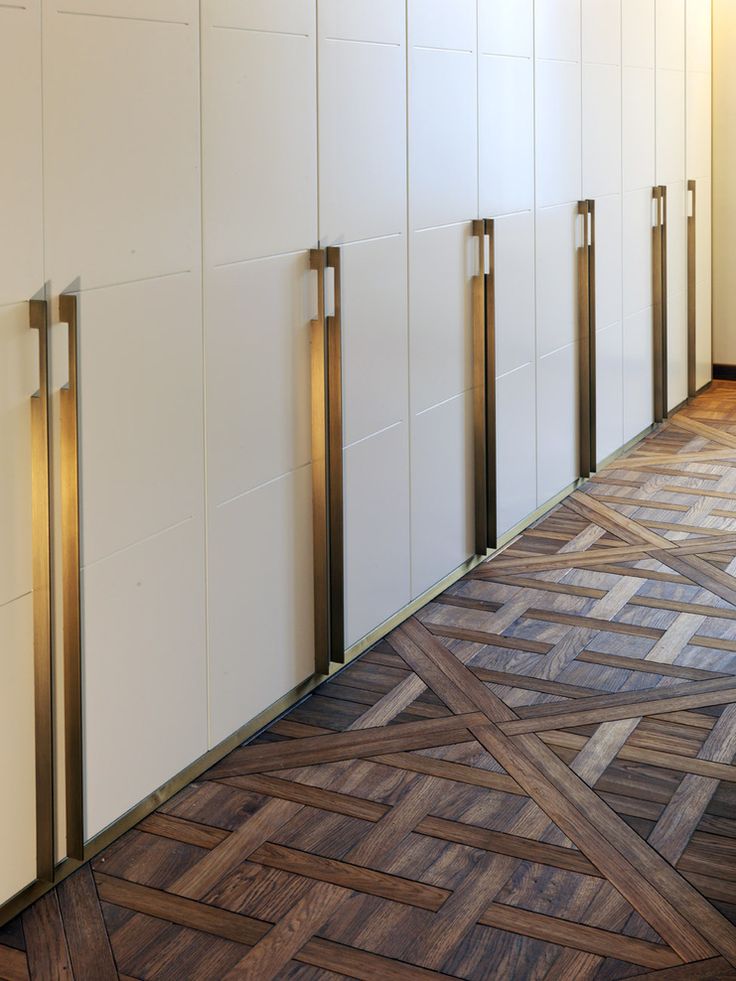 source unknown via Pinterest
Finally, the most luxurious (and expensive!) choice, is a custom large cabinet pull. It is a beautiful, dramatic look, but I don't have an affordable source for huge custom hardware. My guess is that the price-tag on those custom handles might be near what one of our wardrobes cost.
My Favorite Large Cabinet Pulls
After many hours of Google-searching, I found several great options for large cabinet pulls. Let me round up my 7 favorites, and tell you what I like about each choice.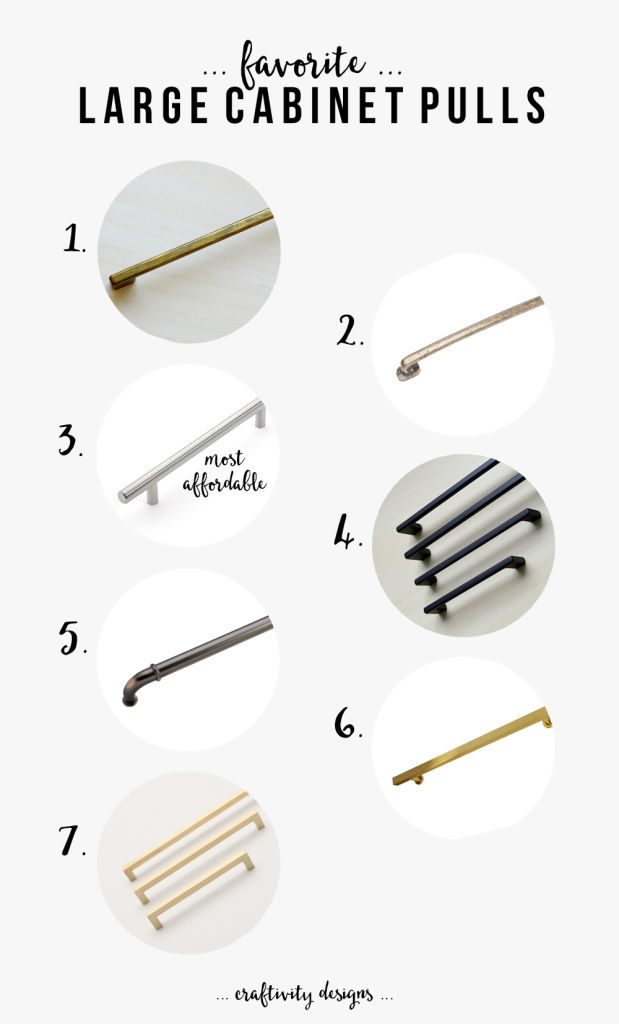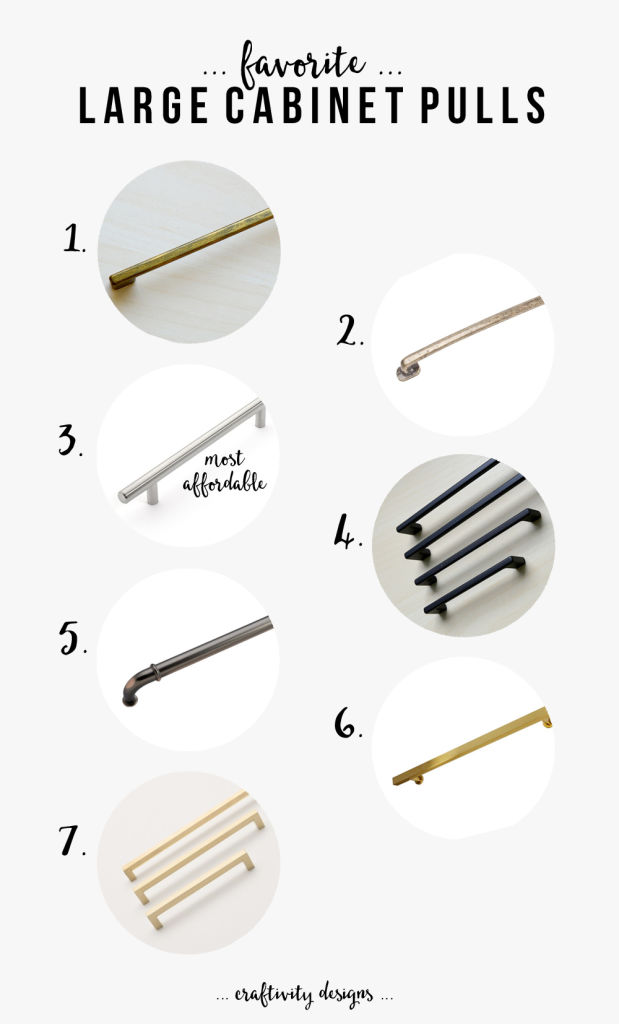 Large Cabinet Pulls
#1. 8″ Rustic Gold Patina Cabinet Pull: Beautifully modern and sleek with a vintage patina melds my two loves of old and new.
#2. 7″ Atlas Homewares Bar Pull: The cast iron like finish is perfect for the rustic, farmhouse-style home.
#3. 8.75″ Dynasty Hardware Bar Pull: The most affordable in the bunch, this satin nickel finish never goes out of style.
#4. 8″ Modern Black Cabinet Pull: A modern silhouette and contrasting black finish will pop against a white wardrobe.
#5. 12″ Hickory Hardware Appliance Pull: The largest choice, available in 3 finishes, and featuring a classic shape, this beauty will work in many homes.
#6. 7″ European Bar Pull: Ultra glamorous, this beefy cabinet pull is perfect for a chic, modern space.
#7. 8″ and 11″ Edgecliff Pull: Delicately stunning, the clean lines of this brass hardware make it a trendy choice.
Of course, when it comes to hardware, cost-effectiveness is a key factor. How many large cabinet pulls do you need? We have 4 PAX doors, so #5 & 7 are likely outside our budget. However, if we only had one tall cabinet door to retrofit, we might swing for one of the pricier, more luxurious options.
So, which large cabinet pull did we choose?
The 8″ Rustic Gold Patina Cabinet Pull from Elegant Cabinets was my pick! And I looooveee how they turned out. The 8″ length feels substantially larger than a basic pull, but the sleek design still keeps it modern and not bulky. The aged gold patina blends well with the other brass elements in our Navy Master Bedroom makeover.
Stunning, right? Not that I'm biased… (*wink*). I'm curious, which large cabinet pull would you pick? Are you outfitting a pantry, wardrobe, or another type of cabinetry? I'd love to hear about your home.
If you liked this master bedroom decor post, check out these posts: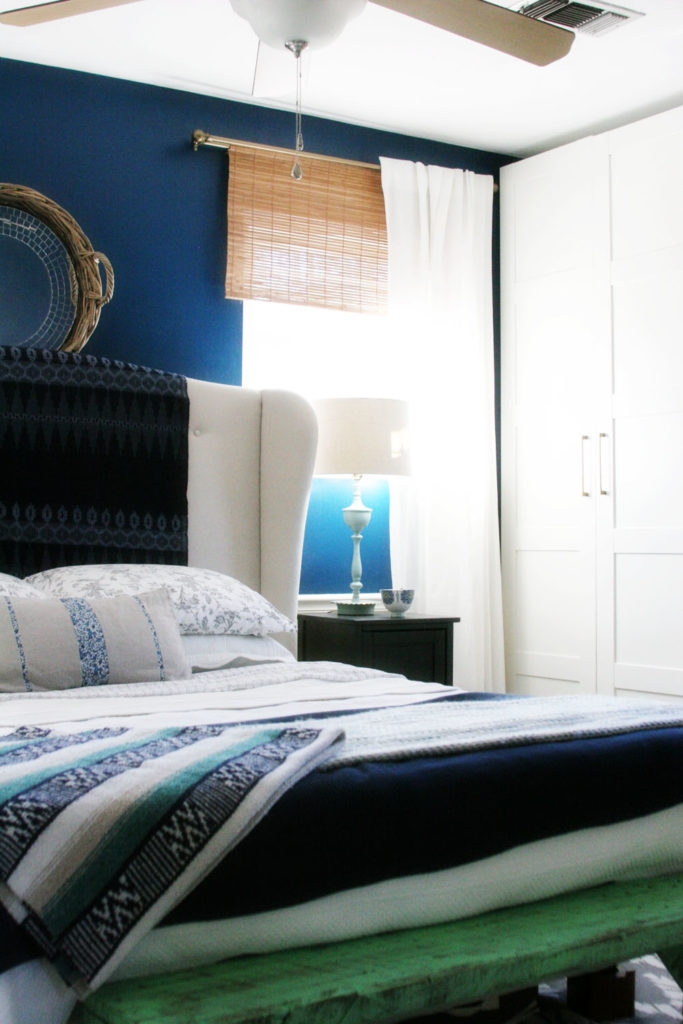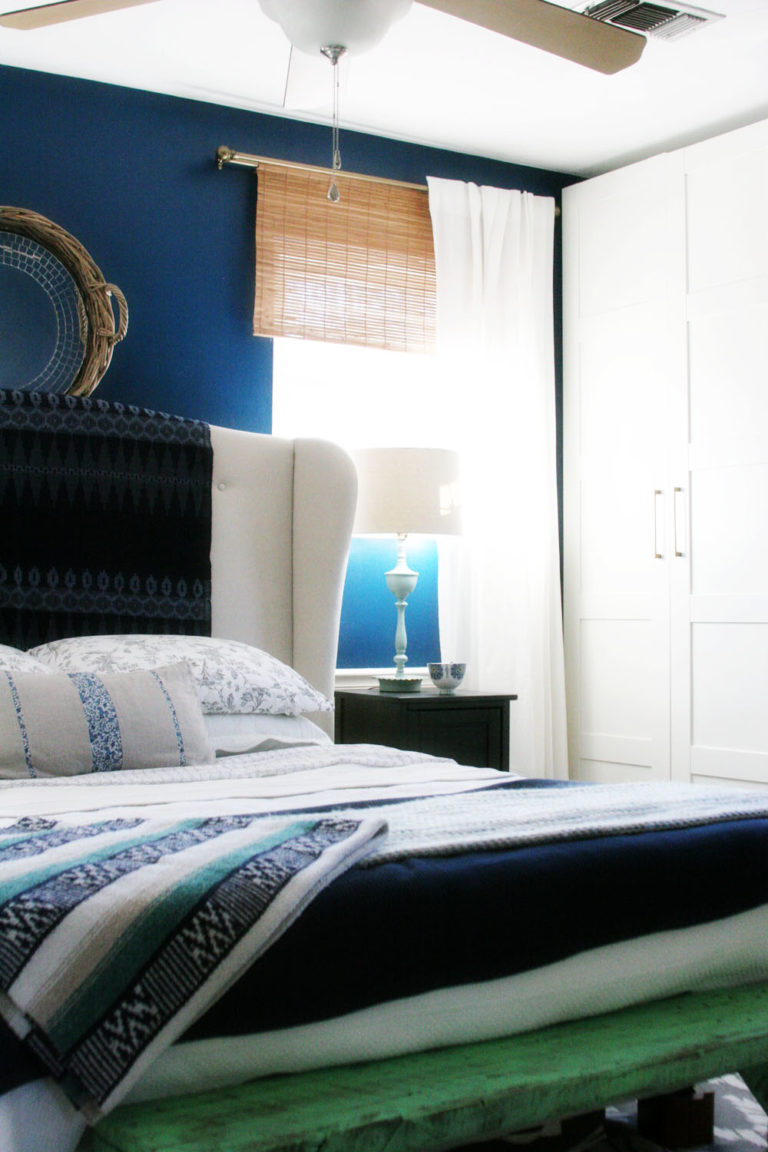 Navy Master Bedroom Reveal

How to Work with Brass Hardware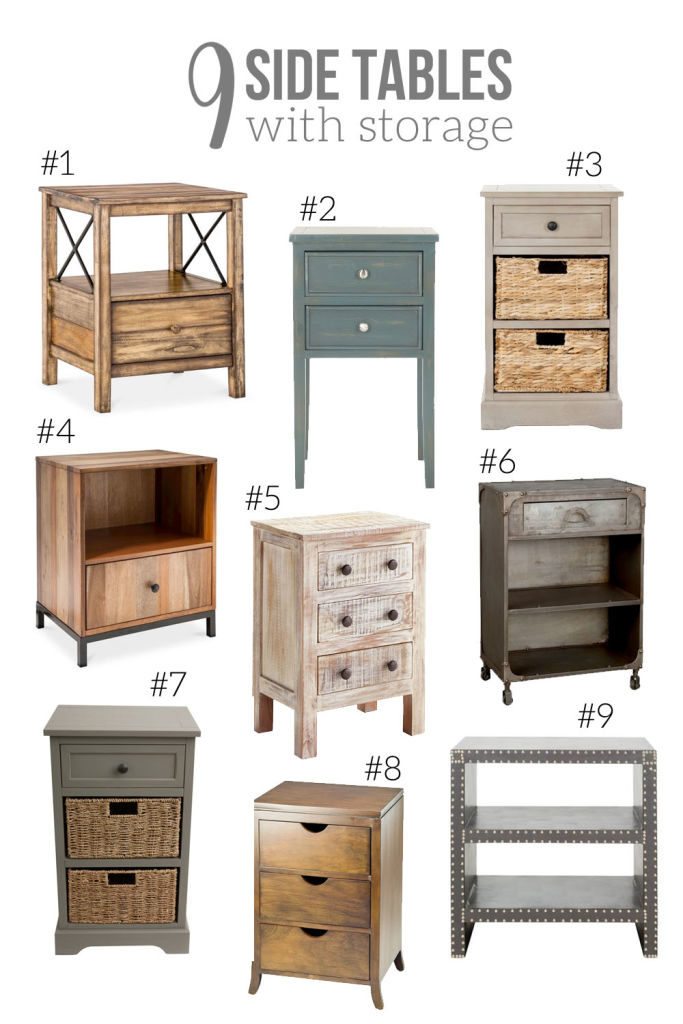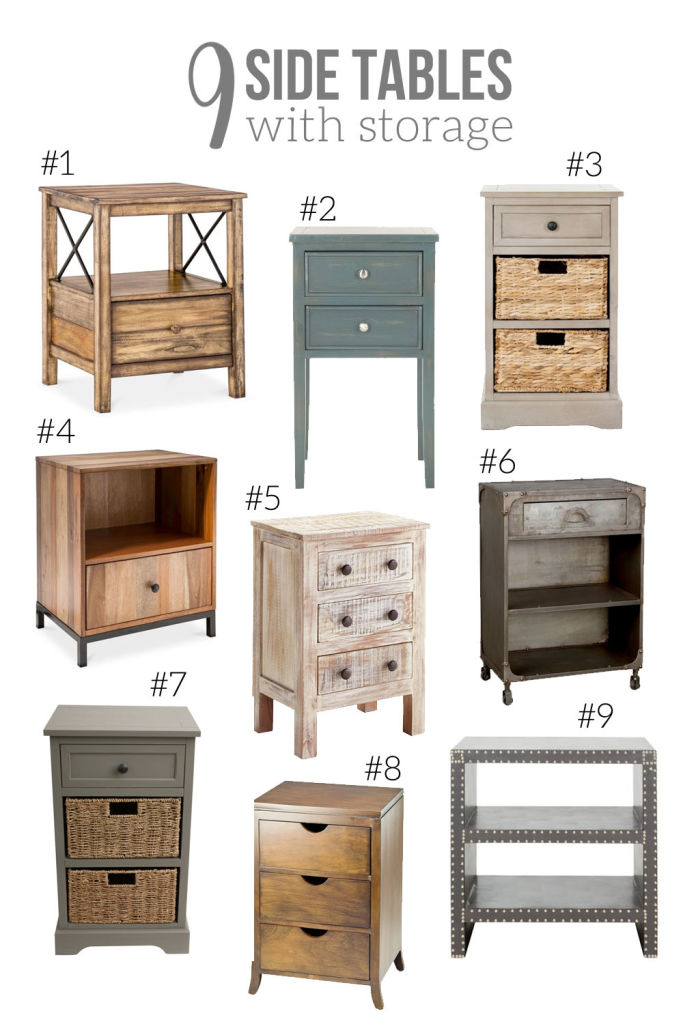 My Favorite Night Stand and Side Tables for Small Spaces
You might also like: