This post may contain affiliate links.
Since adding PAX wardrobes in our Master Bedroom, we've been using them without door pulls. I've had in mind large cabinet pulls, because it seemed that the typical 3-4″ pull would look small on a nearly 8′ tall door.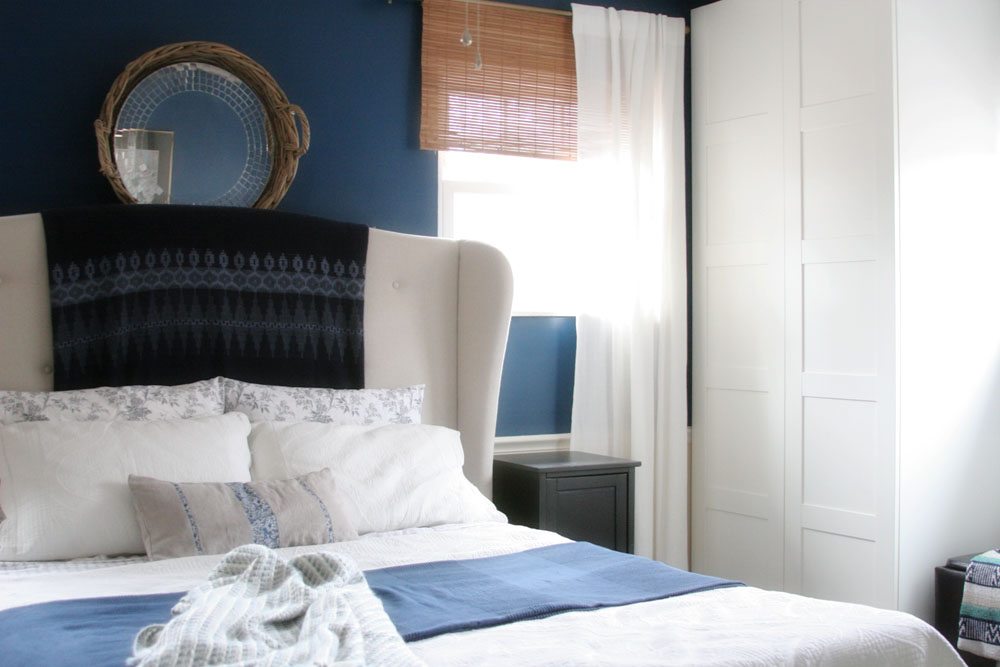 **Amazon Affiliate links are included in this post.**
Here are some examples, if you are in the market for a PAX wardrobe, with various door handles.
Option #1: Cabinet Knobs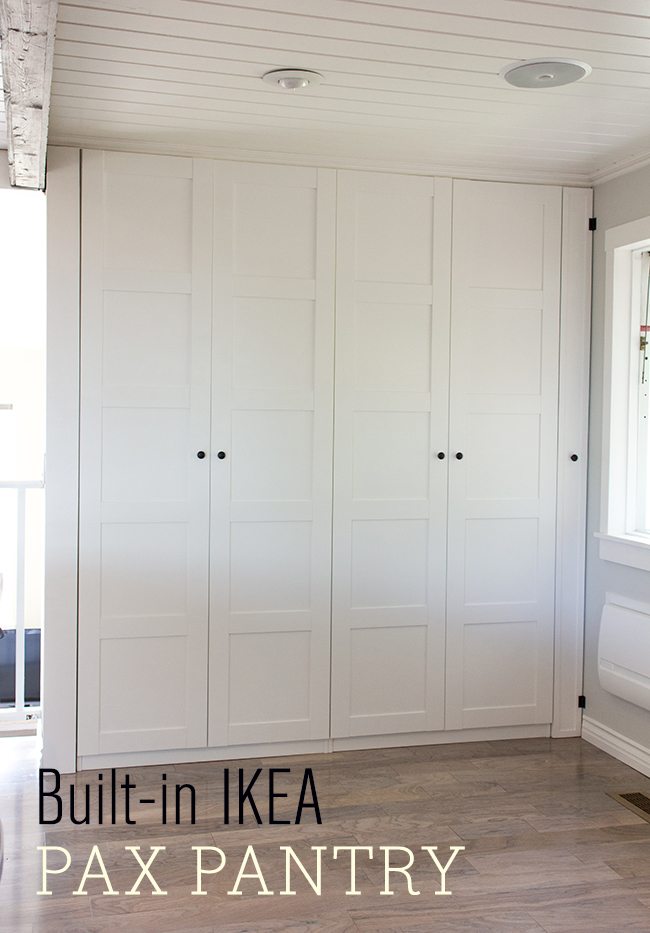 Jenna Sue Design
Option #2: Standard Cabinet Pulls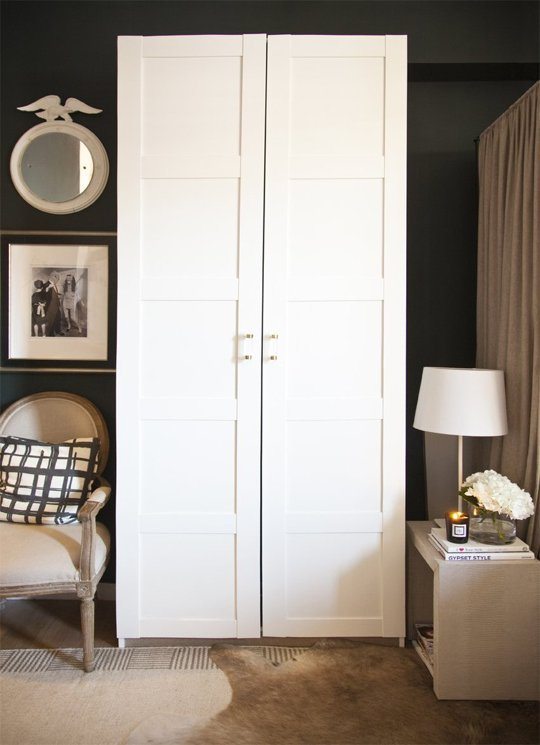 approximately 3″-4″ // Lonny via Apartment Therapy
Option #3: Large Cabinet Pulls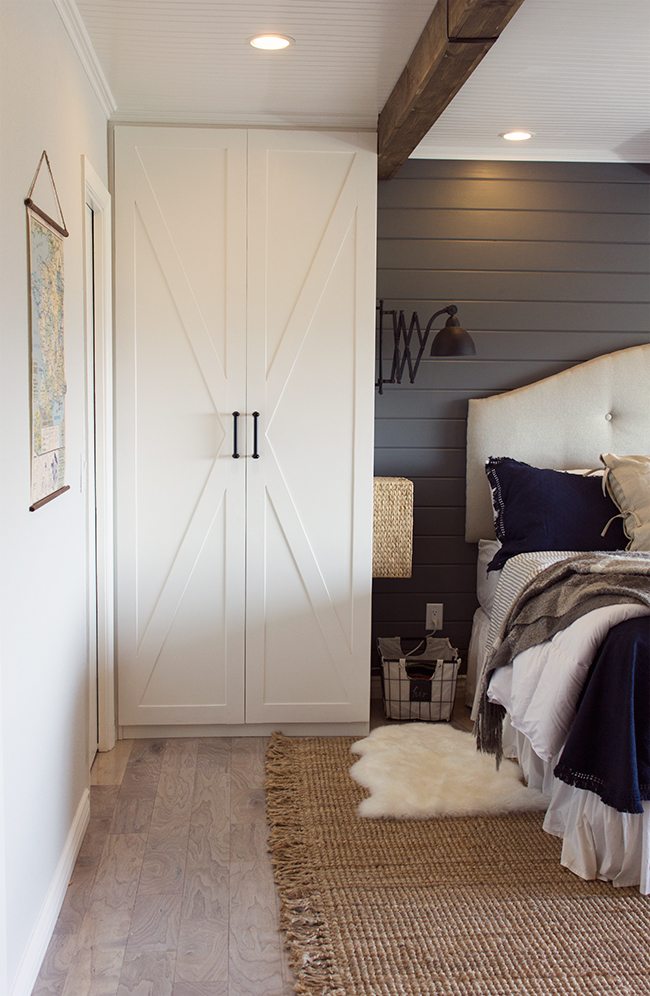 approximately 7″ // Jenna Sue Design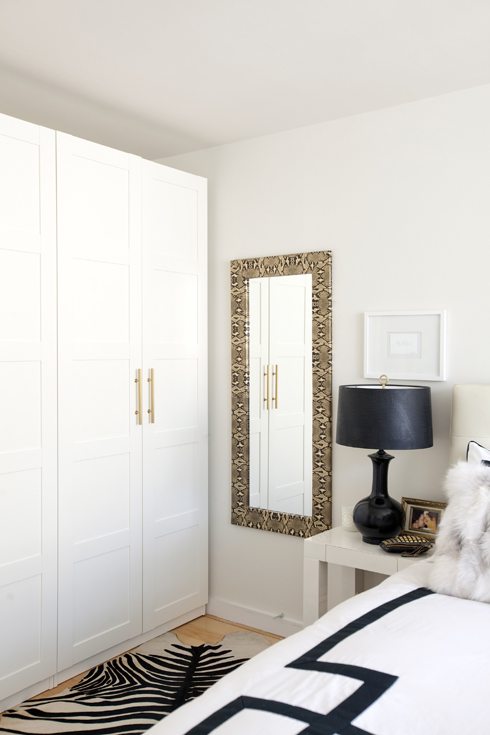 approximately 10″ // Made by Girl
Option #4: Custom Cabinet Pulls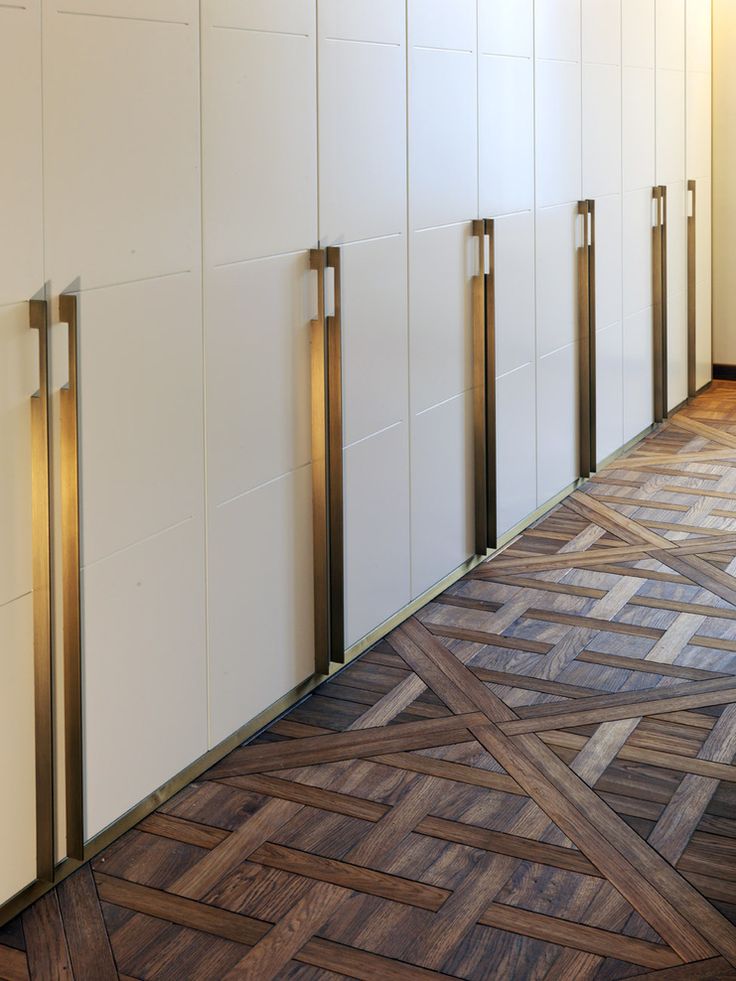 source unknown via Pinterest
Now, that Option #4 is a beautiful, dramatic look; but I don't have an affordable source for huge custom hardware. I'd imagine the price-tag on those custom handles might be near what one of our wardrobes cost.
So, off to Google for some cost-effective, large hardware….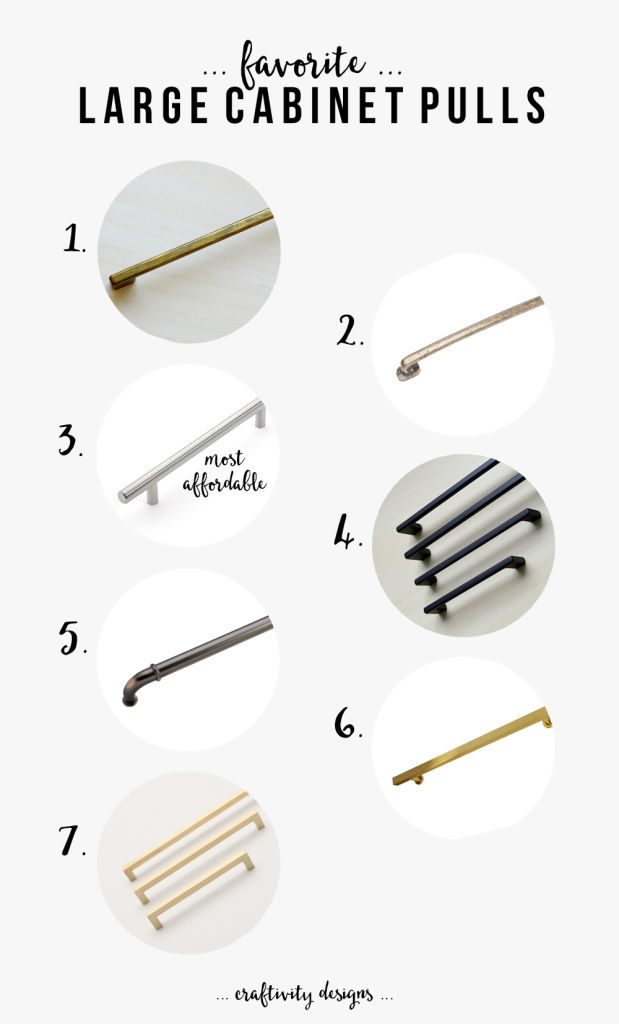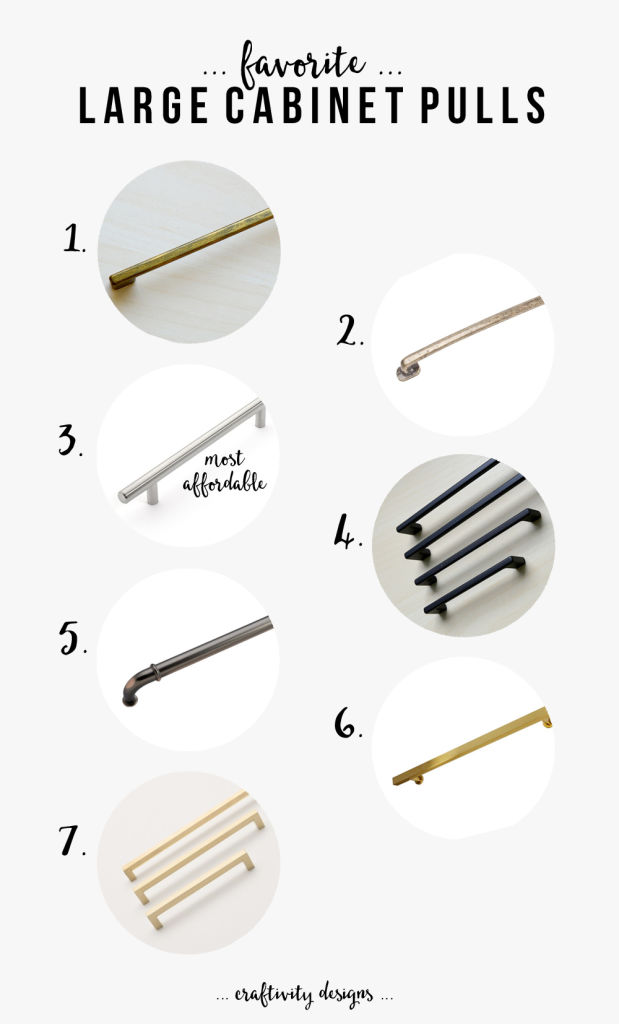 **Amazon links are Affiliate links.**
Favorite Large Cabinet Pulls
#1. Rustic Gold Patina Cabinet Pull from Elegant Cabinets on Etsy in 8″ // $9
#2. Atlas Homewares Bar Pull from Amazon in 7″ and 4 finishes // $16+
#3. Dynasty Hardware Bar Pull from Amazon in 8.75″ // $6
#4. Modern Black Cabinet Pull from Elegant Cabinets on Etsy in 8″ // $8
#5. Hickory Hardware Appliance Pull from Amazon in 12″ and 3 finishes // $35+
#6. European Bar Pull from Organza Designs on Etsy in 7″ // $11
#7. Edgecliff Pull from Schoolhouse Electric in 8″ & 11″ // $30+
Of course, when it comes to hardware, "cost-effective" must be considered in terms of the quantity needed. We have 4 PAX doors, so #5 & #7 were more than we wanted to spend; but the other options were all possibilities. I'll share which one we chose once it arrives and we have it installed!