Seeking to celebrate a minimalist Christmas? Download this set of 24 Free Printable Gift Tags themed with words from the classic poem, "Twas the Night Before Christmas."
Classic phrases from "Twas the Night before Christmas" are the inspiration for this set of free printable gift tags. I'm not typically a minimalist decorator, but I am drawn to minimalism in Graphic Design. If you love minimalism (or are simply looking for a simpler, minimalist Christmas), you'll love these easy to use, black and white, printable gift tags.
Twas the Night Before Christmas
And All Through the House
Not a Creature was Stirring
Not Even a Mouse.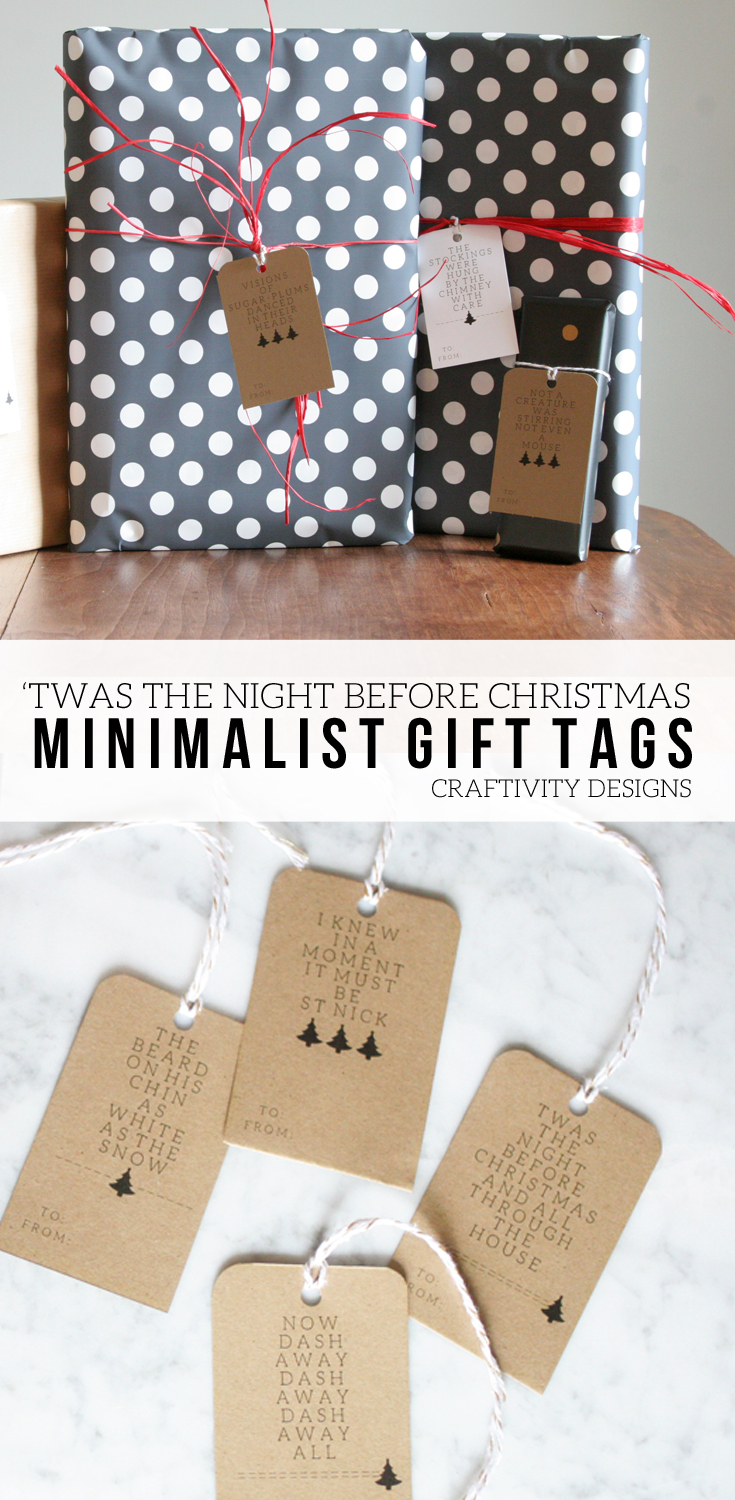 Today, I'm teaming up with several other Bloggers and Graphic Designers. We are each sharing a set of Printable Gift Tags that you can use to make Christmas Gifts extra special.
Let's get started, shall we?
Supplies Needed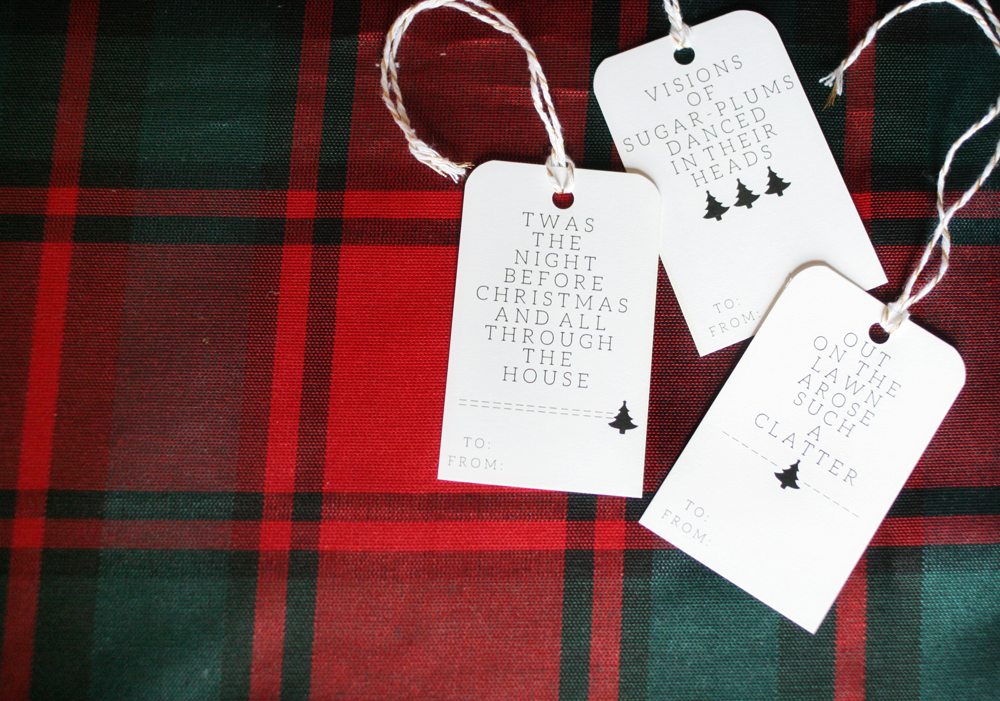 How to Make Printable Gift Tags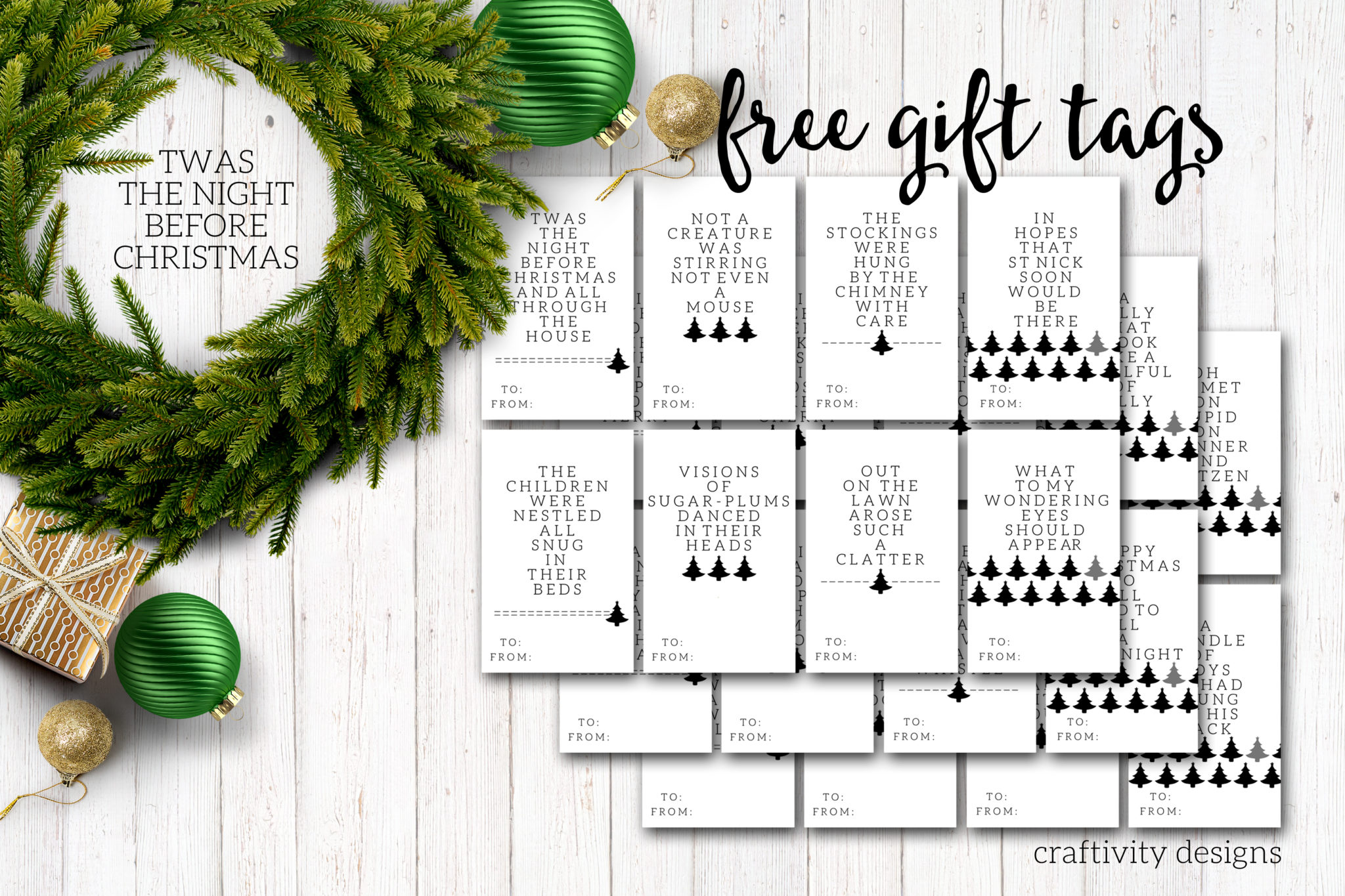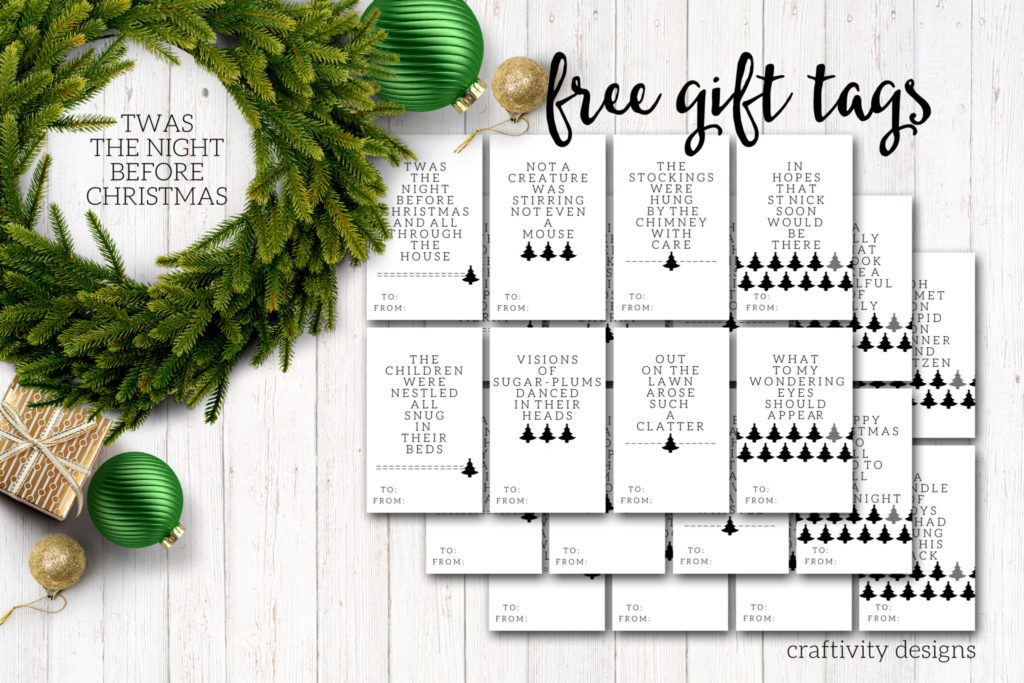 First, download and print a set of 24 Minimalist Gift Tags onto cardstock. Enter your email, and the link to the PDF file will appear below. (note: If you already subscribe, you still need to enter your email; but will not be subscribed twice.)
Next, use the Craft Trimmer to cut out the gift tags. Punch a hole in each tag, and round the corners with a Corner Rounder, if you'd like. I only rounded the top two corners in order to create a typical gift tag shape.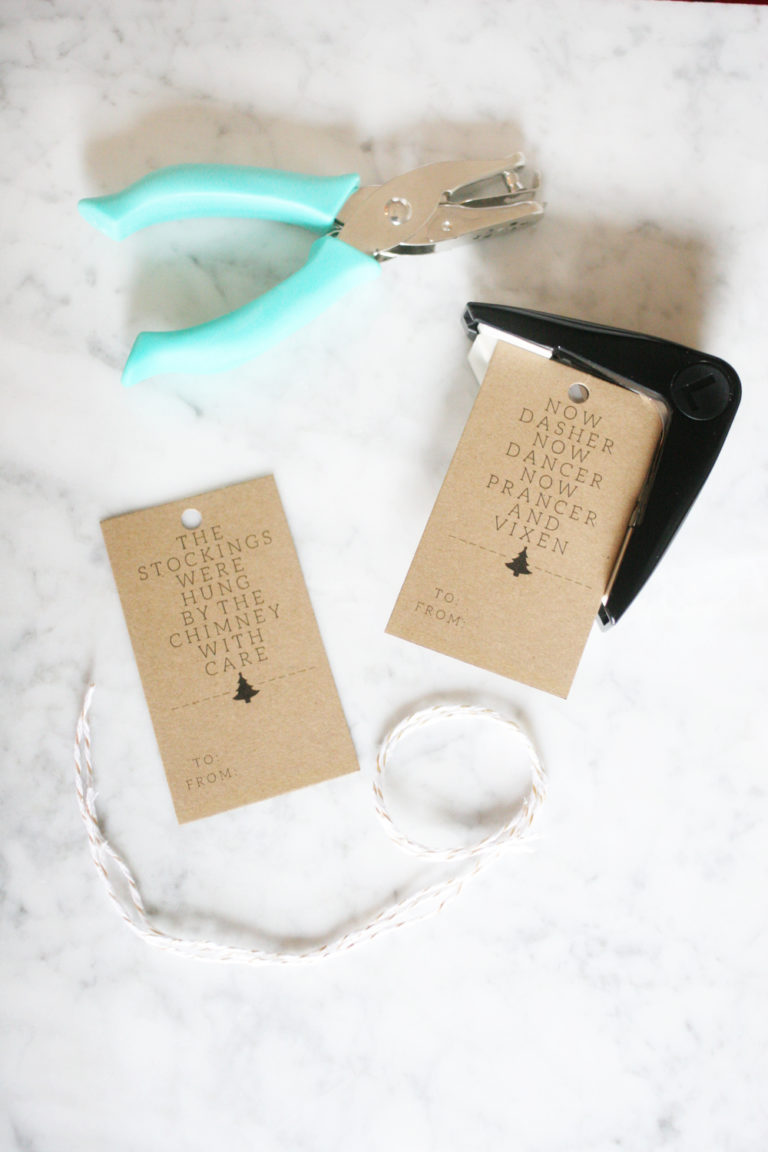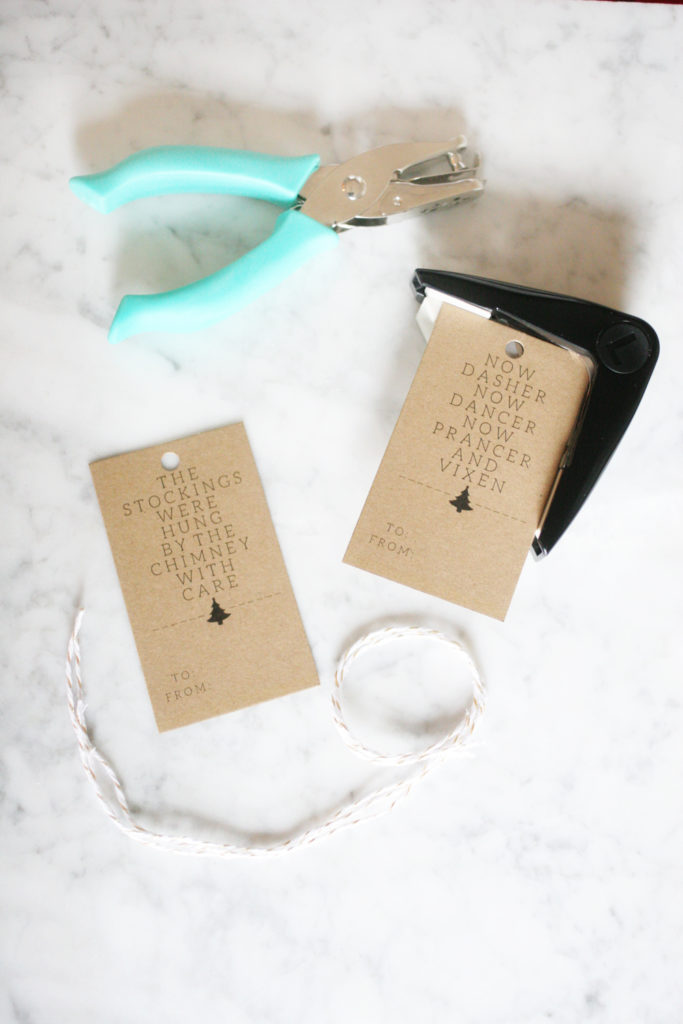 Finally, pull twine through the hole to add a tie to the gift tag. I chose two cardstocks — white and kraft colors — paired with white and gold twine. However, this project is very versatile. For example, you could use a red cardstock with green twine, for a traditional Christmas color palette. Essentially, simply match the cardstock and twine to any gift wrap.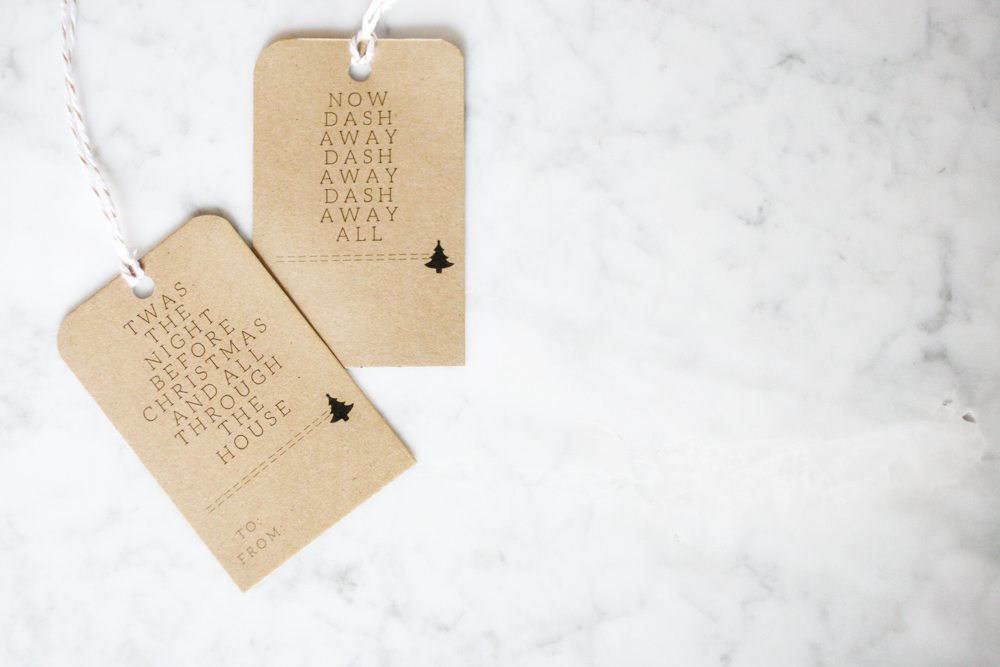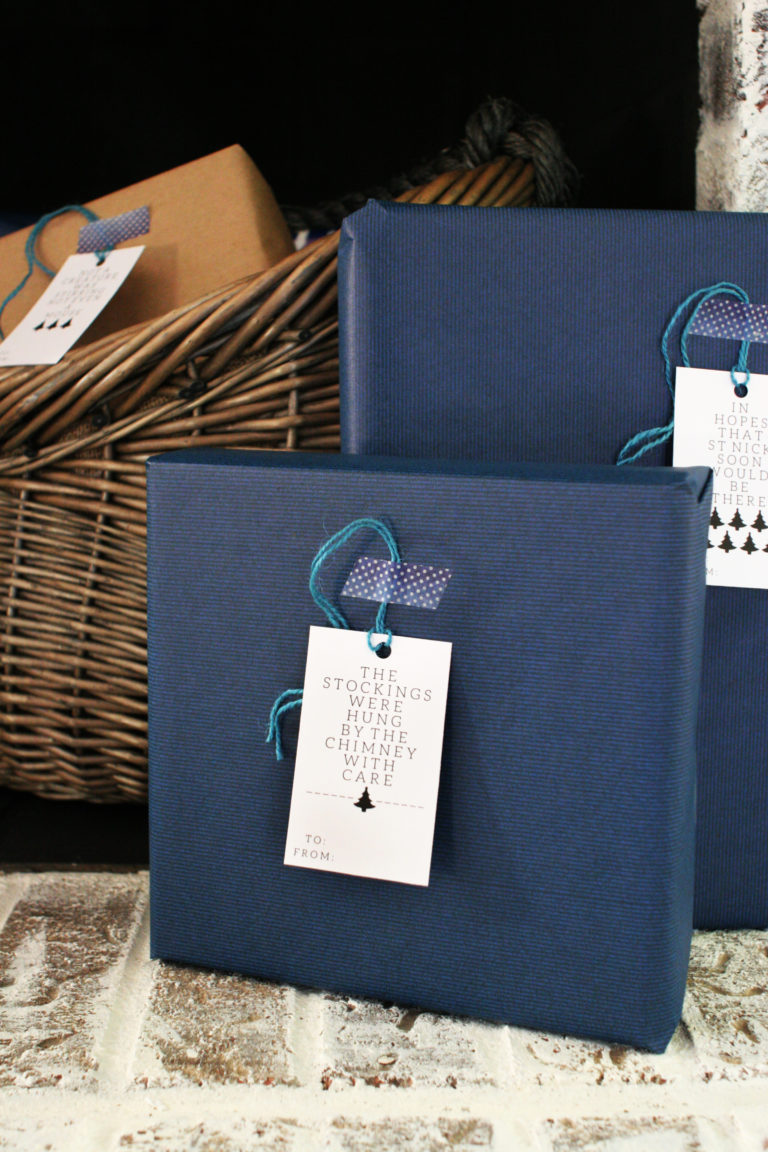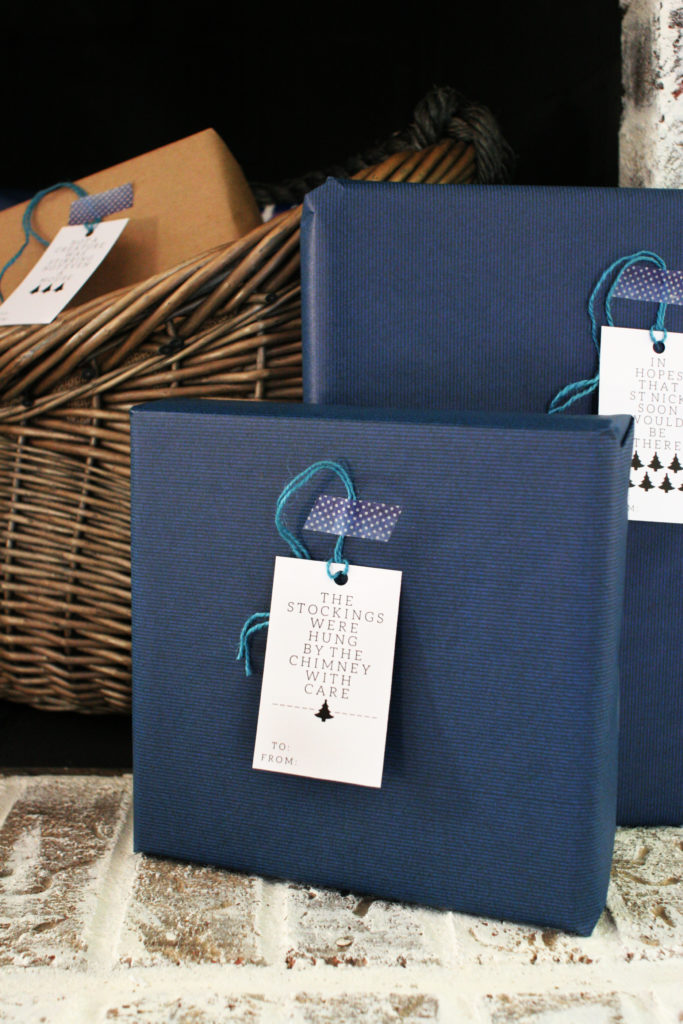 Ready to gift wrap? Visit these talented Graphic Designers for their take on a gift tag set, and download and print over 50 more printable gift tags!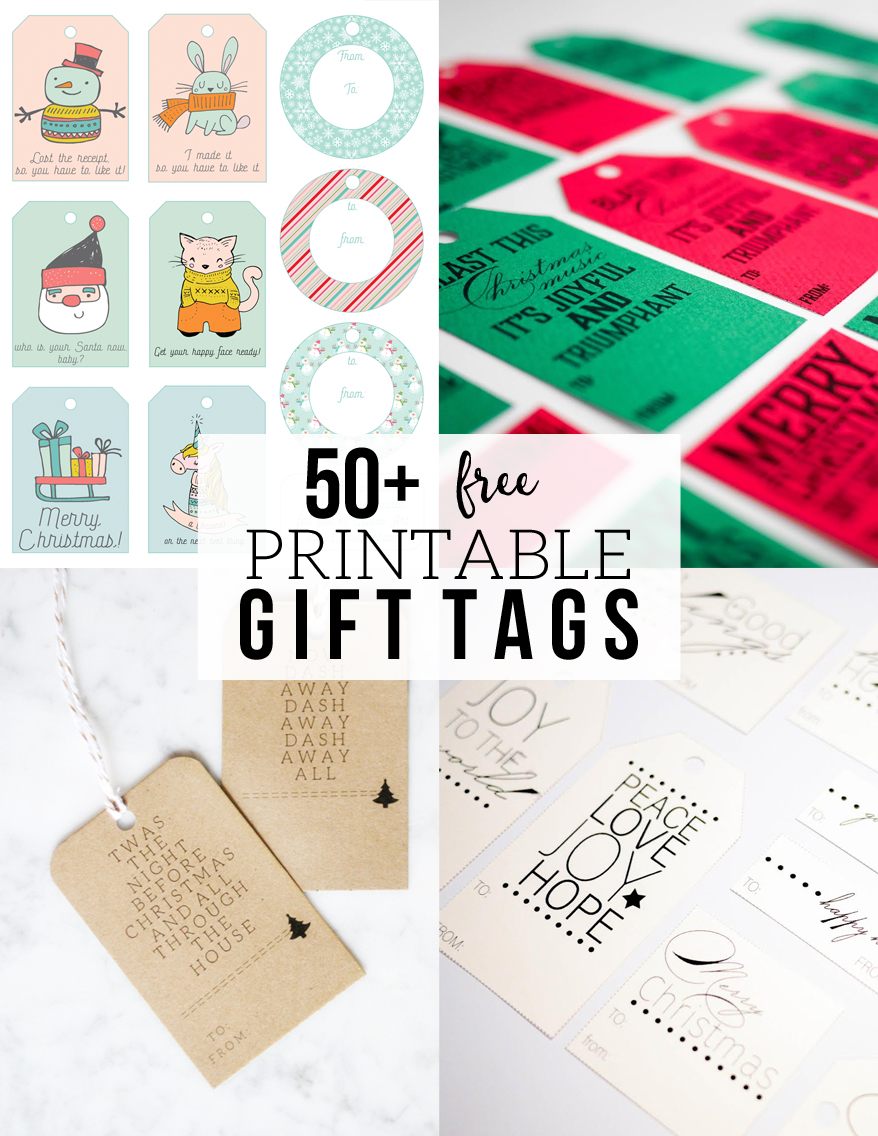 Gypsee Art // Melanie Winters // Craftivity Designs // Melanie Winters
More Christmas Printables
More Printable Gift Tags