In this Post: Learn how to make Watercolor Easter Eggs with your children. Watercolor Eggs are a simple springtime Easter Craft for kids.
Would you like a colorful Easter craft that will brighten your springtime home? If so, put watercolor Easter eggs on your holiday To-Do List. It's a simple, spring, craft idea that the kids can get involved in, too!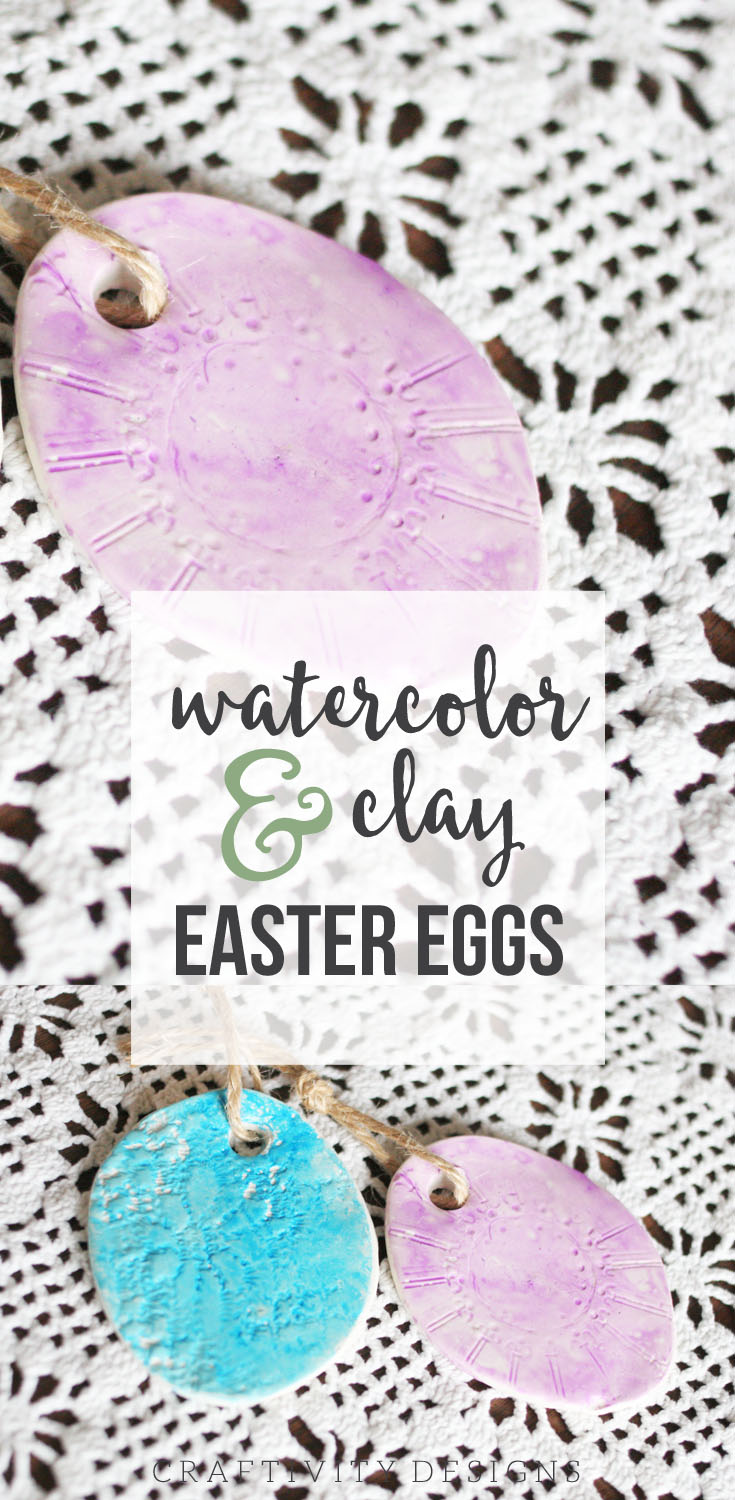 **Affiliate Links are included in this post.
[Tweet "Make watercolor Easter eggs with the kids, this spring. #creatingahome"]
I'm sharing the full tutorial over at Beauty in the Mess, made with my crafting go-to: Sculpey Clay. It's easy to work with, kid-friendly, and sooooo versatile. After all, I've made everything from chalkboards to ring dishes and Christmas ornaments with Sculpey Clay. If you are itching to try out clay craft projects, watercolor Easter Eggs will be the perfect place to start.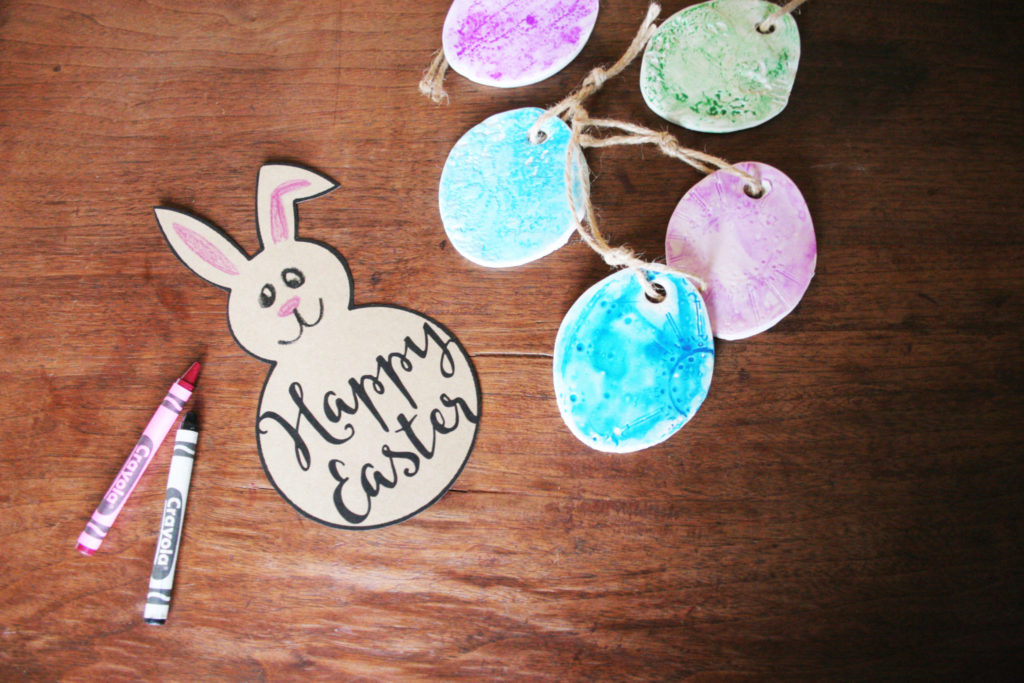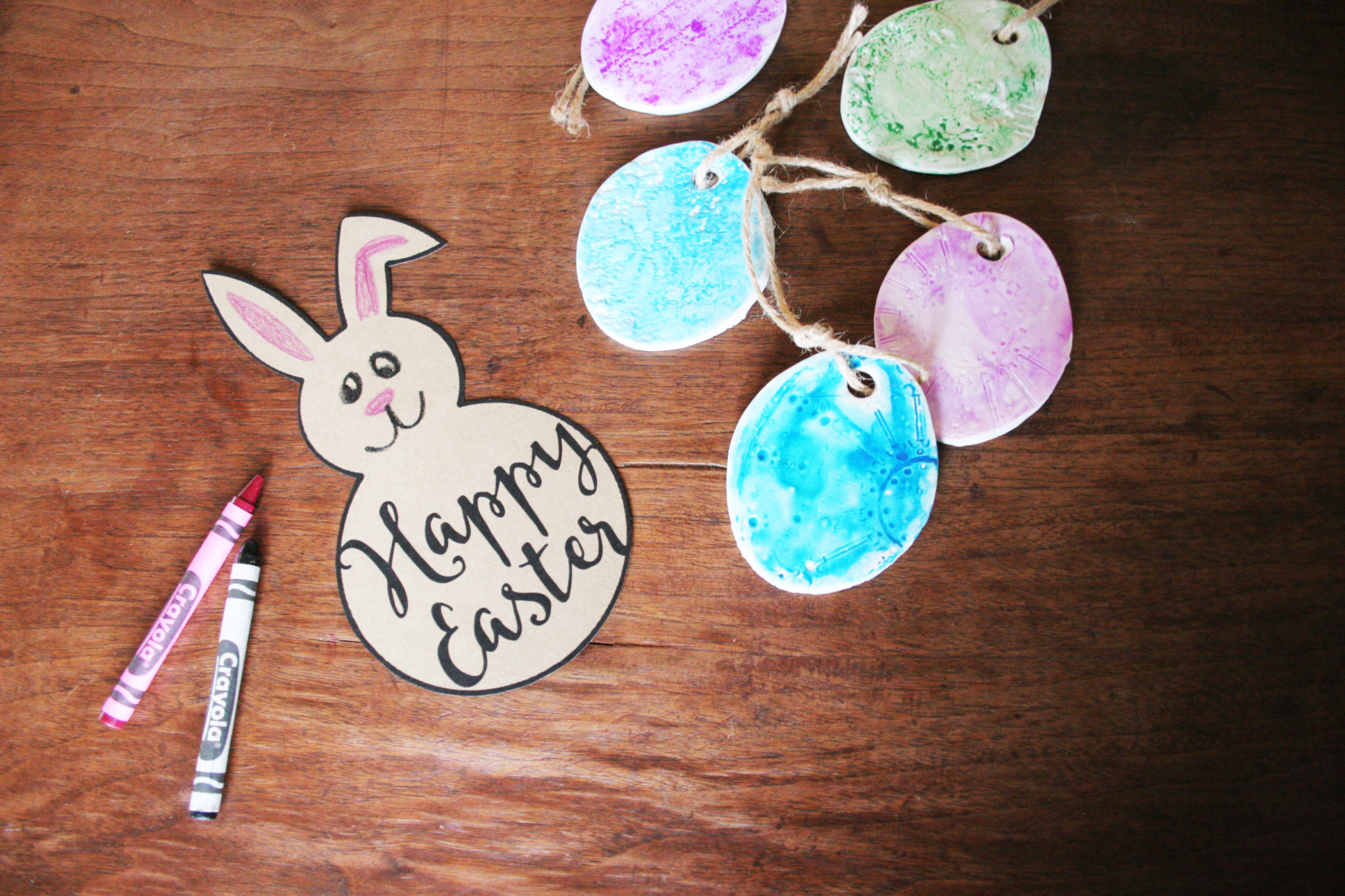 While the clay is baking, give the kids an Easter Bunny to color and pass the time. Isn't he just too cute? Grab the bunny template for your kids, here.
In the spirit of Easter crafting, I've rounded up 10 more ideas to keep the kids busy with holiday activities!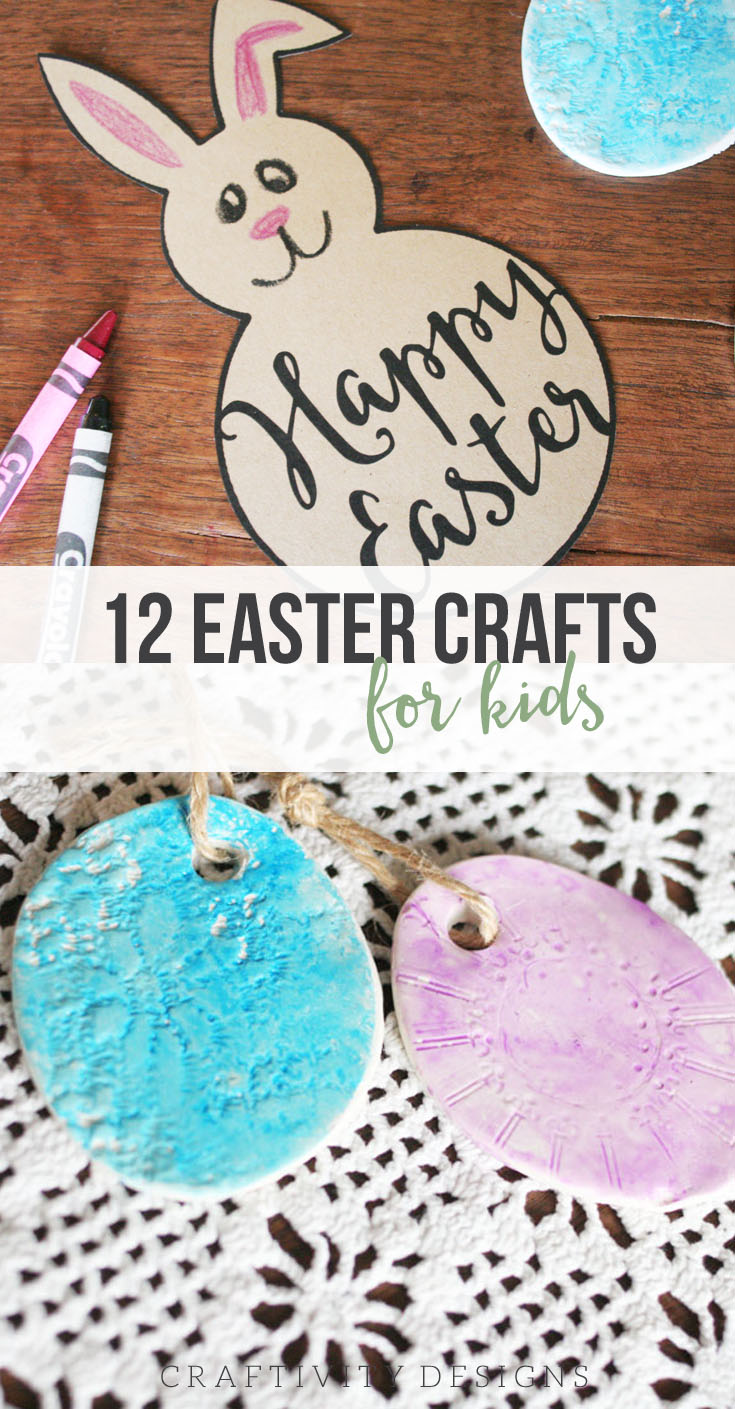 [Tweet "12 Easter Crafts for Kids #easter #spring"]
12 Easter Crafts for Kids
Sock Bunny | Coloring Bunny | Clay Eggs | Slime Stress Eggs
Peep Houses | Straw Egg | Marbled Eggs | Stamped Egg Garland
Doily Eggs | Origami Bunnies | Yarn Eggs | 3D Paper Eggs