On the search for some herb markers? Look no further than this simple craft project, Wooden Spoon Herb Markers. They'll add a happy pop of color to the herb garden for only a few bucks.
My mom was in town this weekend and we visited the local Peddlar's Mall. I had been trying to decide how to DIY some Herb Markers for my back patio.
Mike and I have learned a lot about gardening this spring and we wanted to try growing some herbs. I've seen lots of great ideas for herb markers (like this and this), but still wasn't sure I'd found "the one." That is, until I came across a booth at the Peddlar's Mall that had a collection of wooden spoons.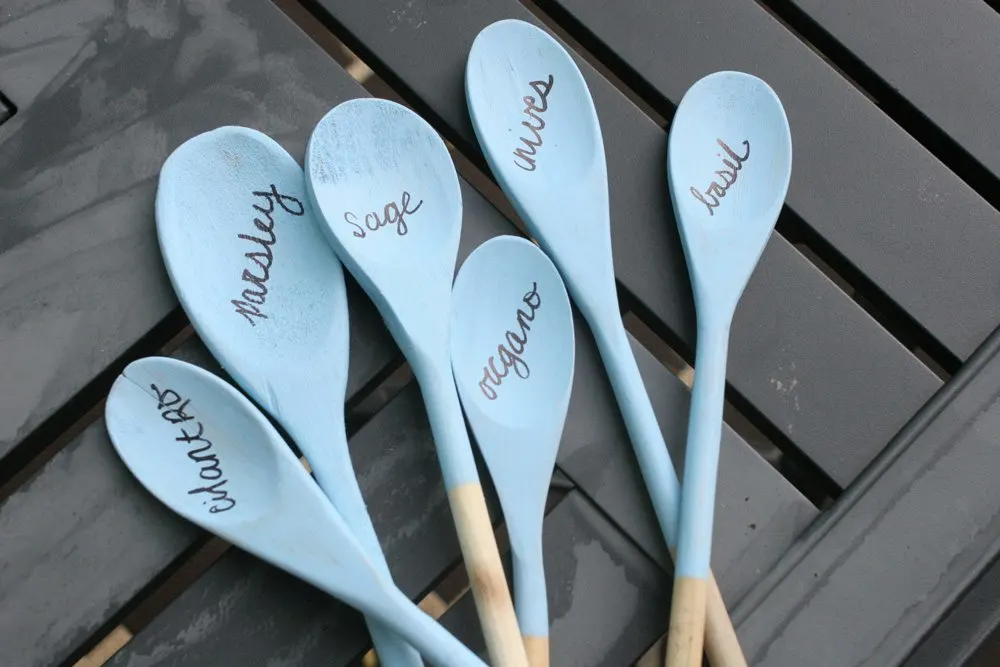 I think they are the perfect way to bring in a little more color on the patio, and keep my herbs straight at the same time. It was an easy project and I had all the supplies at home. Each spoon took one coat of blue acrylic paint. Once it was dry, I added the label with a sharpie and gave the spoon a quick coat of clear gloss to protect the surface.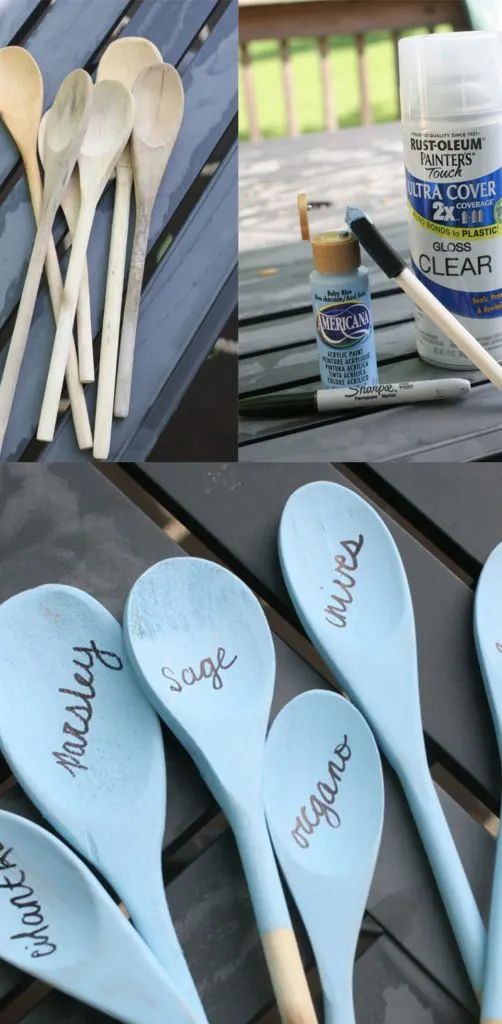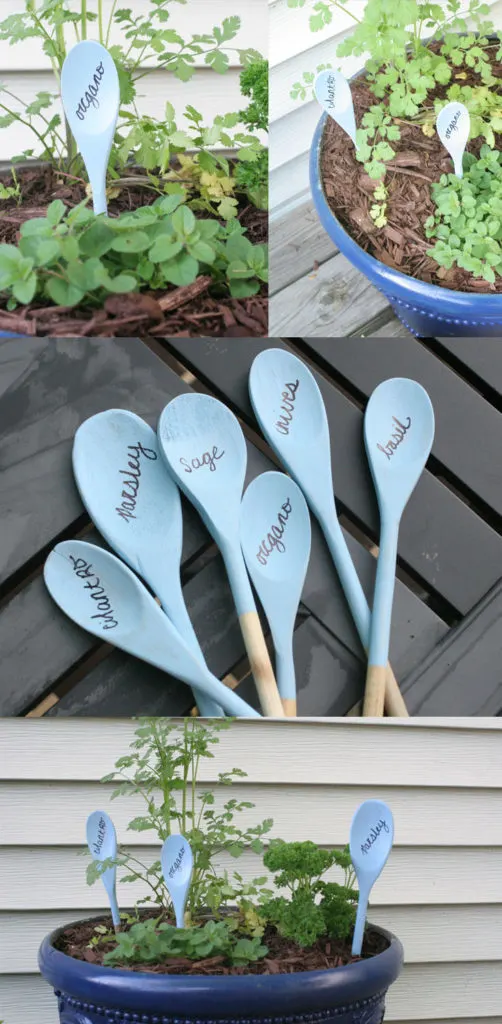 I'll tell you some more about my blue herb planter on Thursday — it was a DIY project too!