If black feels too intense for your home, charcoal or deep gray is a great option.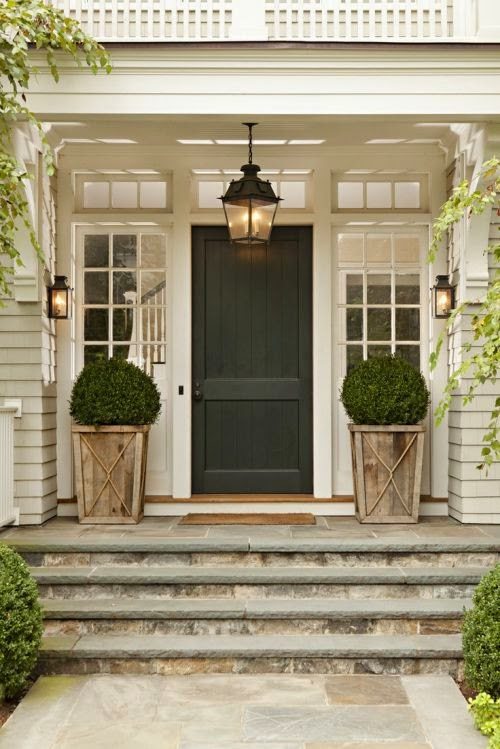 White Siding, Charcoal Door, Wood Planters // Restoration Hardware via Nine & Sixteen Home
You'll achieve the same high contrast look, but in a softer way.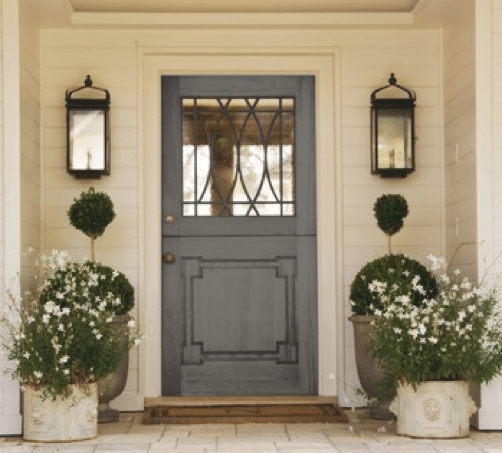 Cream Siding, Grey Door, Concrete Planters // via Leah Richardson
A white front door is a neutral option that won't be the focal point. Do you like muted exteriors surrounded by the lush greens of nature? A white door might be the perfect choice for your home.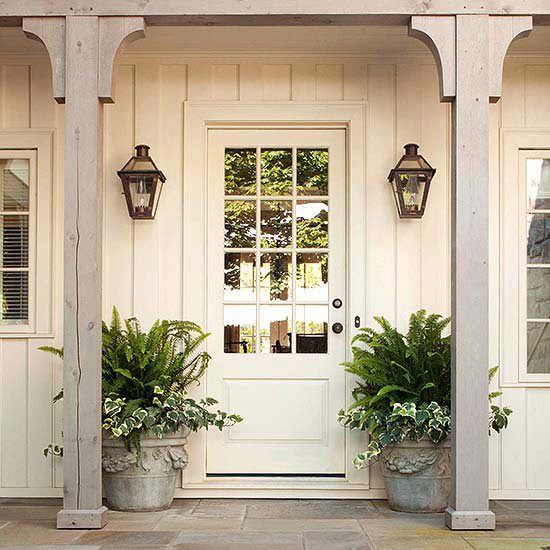 White Siding, White Door, Concrete Planters // BHG