Welcome back to the Exterior Colors Series. Last month, we took at look at gray front doors due to the dreary days of January. February, typically snowy and white {though this year we have been in the mid-50s most of the month}, has inspired me to take a look at the classic white front door. A white door is often found in a farmhouse, but it's more versatile than just that style of home. Let's take a look…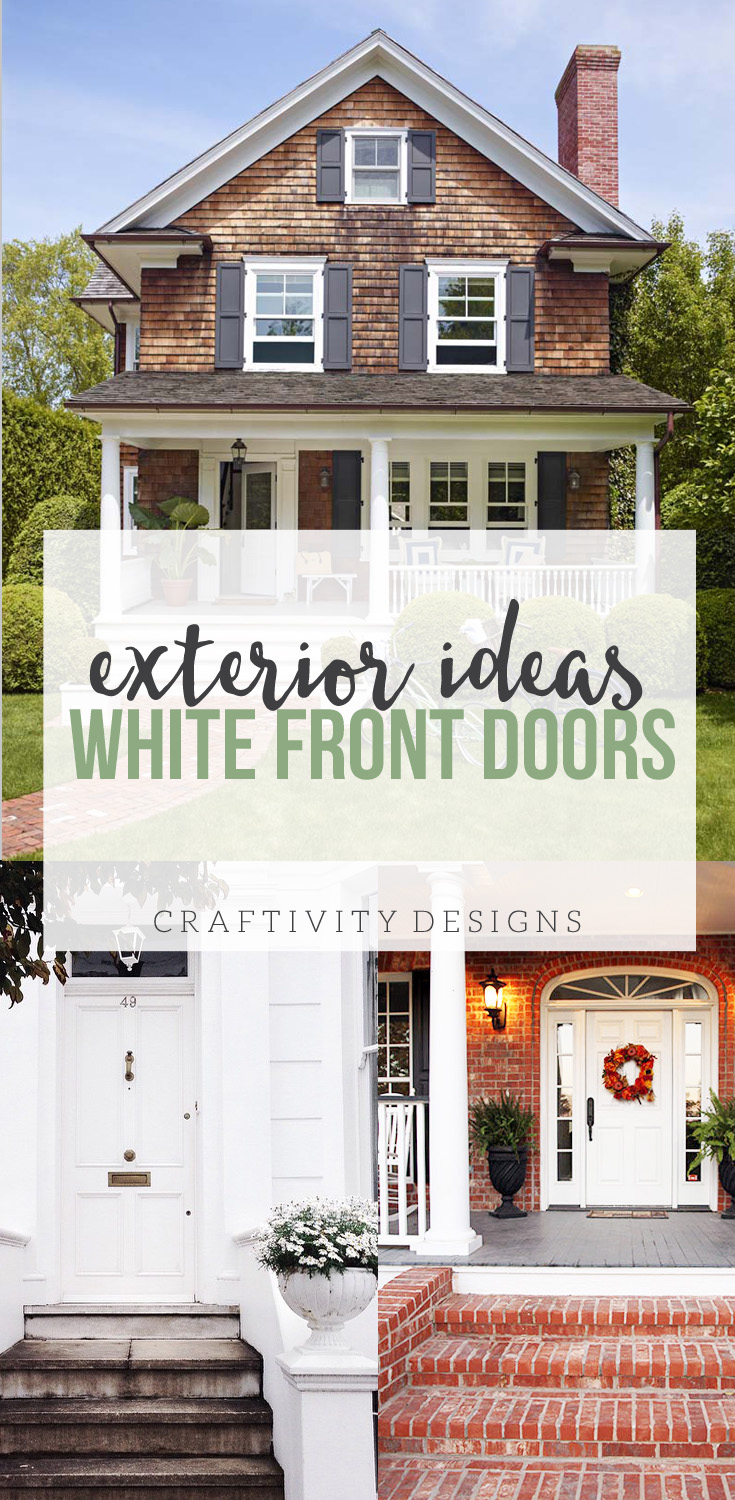 White Front Door Ideas: Traditional
Do you have a classic brick home with white trim? Paint the door white, too — and create a traditional look with several classic accent pieces.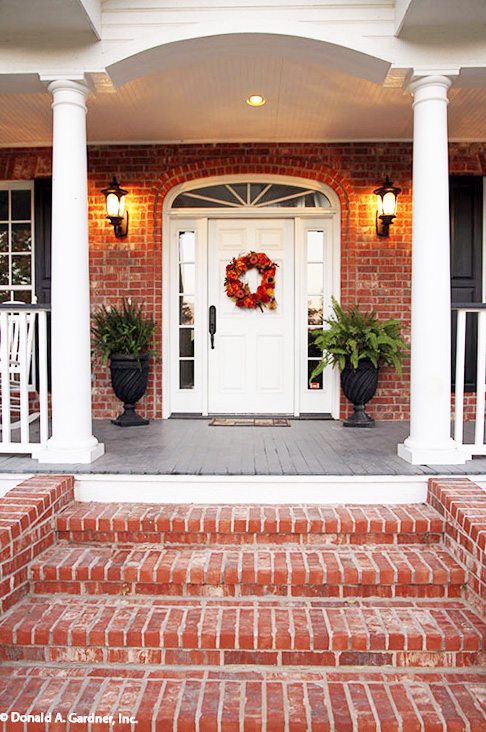 Image: Donald A. Gardner Architects
Echo the red in the brick with a berry wreath that is appropriate year-round. Paint the porch a mid-tone gray, or use a gray outdoor rug to create the same look without a permanent change. Use matching sets of black wall lanterns and pedestal planters to flank each side of the door.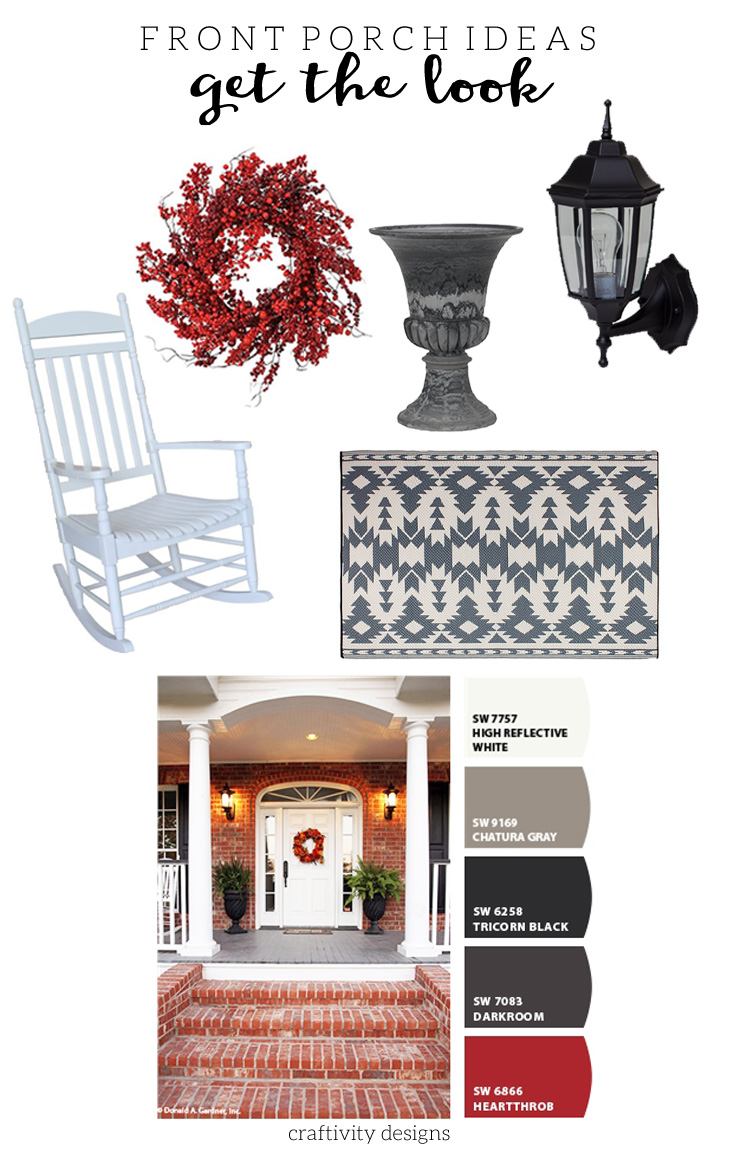 Red Berry Wreath, Charcoal Pedestal Planter, Black Wall Lanterns, White Rocking Chair, Gray Outdoor Rug
White Front Door Ideas: Coastal
Are you lucky enough to live near the coast, or just love the look of a coastal-style home? A white front door is light and airy, the perfect starting point for a beachy vibe.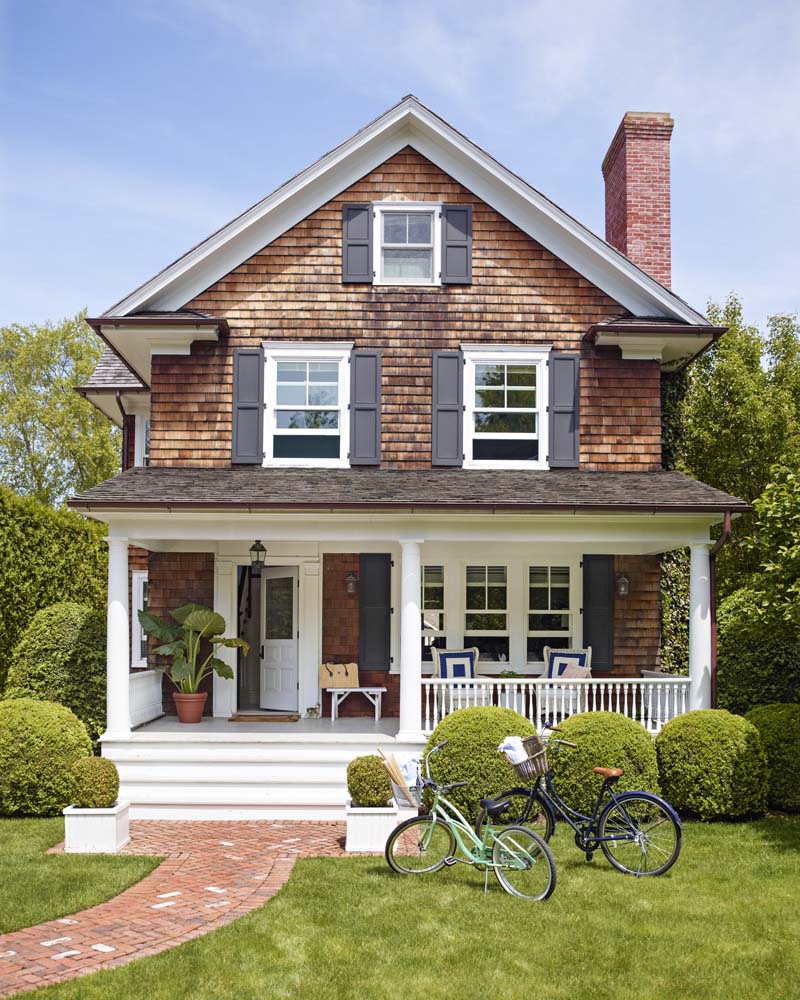 Image: Eddie Ross
Set a large palm-style or tropical plant to one side of the door. On the other side, place a simple white bench for tying shoes. Mix up the metal finishes for a casual feel — such as the black hanging lantern paired with silver wall lanterns on this Eddie Ross porch.
As a note, go see Eddie Ross's full portfolio. Seriously. Full of color and so inspiring.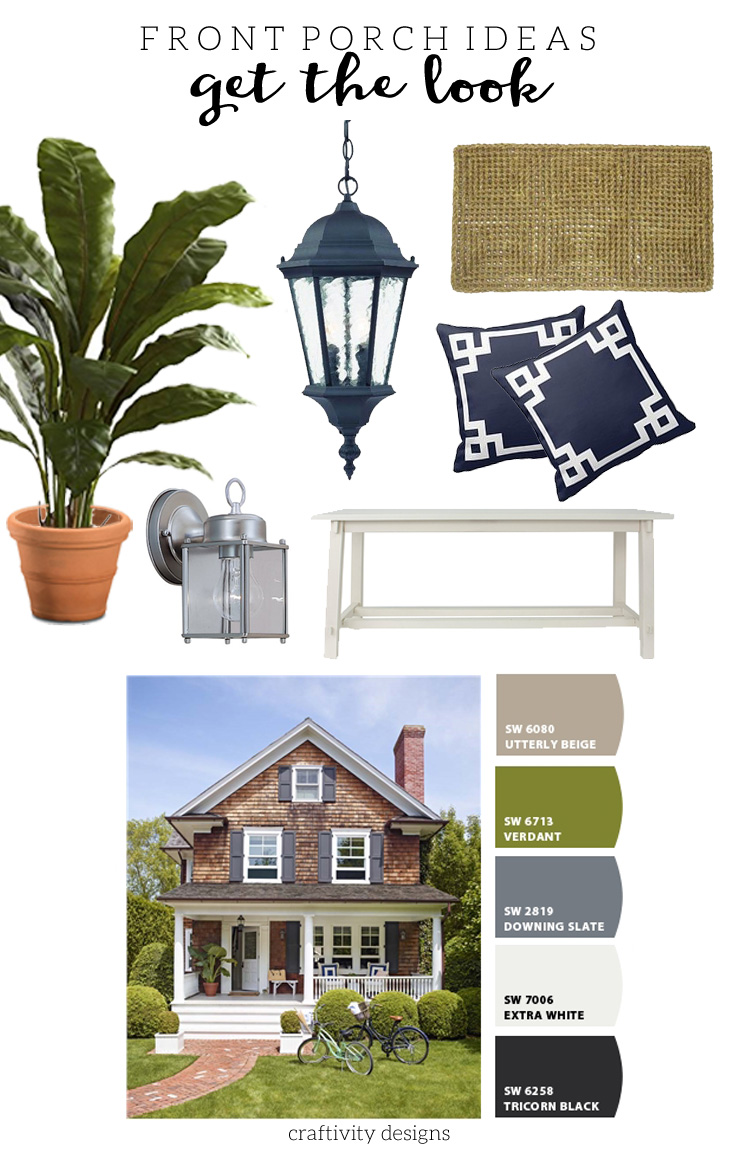 Birdsnest Plant, Terra Cotta Pot, Black Hanging Lantern, Seagrass Door Mat, Navy and White Pillows, Silver Wall Light, White Bench
White Front Door Ideas: Minimalist
Have a small porch? Paint the door and trim white for a minimalist backdrop.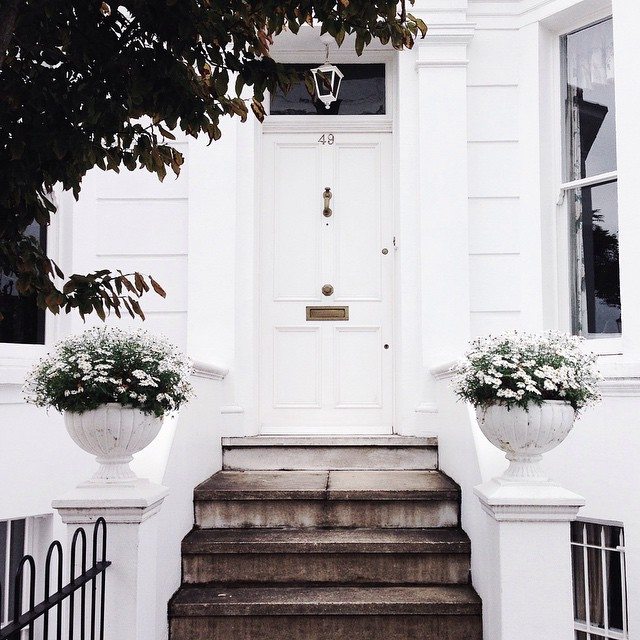 Image: This is Glamorous
Use a primarily monochromatic palette with white urn planters and a white hanging lantern. Choose a few high-end details, such as a brass door knocker and mail slot for the simple white door. Finally, a wrought iron door mat and house numbers pair well with the brass, without feeling matchy-matchy.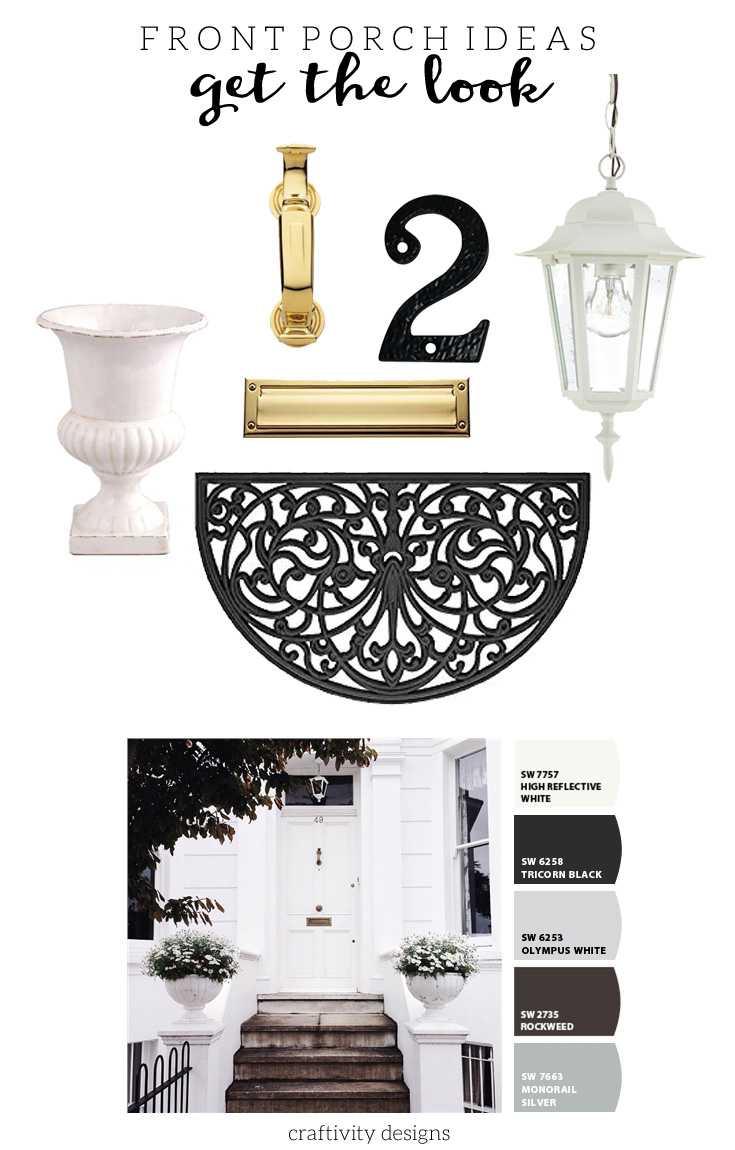 White Grecian Urn, Brass Door Knocker, Wrought Iron House Number, Brass Mail Slot, White Hanging Lantern, Wrought Iron Door Mat
[Tweet "Exterior Colors: Porch Decor Ideas for White Front Doors"]
Which look is your favorite? I looooooove the coastal style home, but am hoping we will end up with a brick home next. So, I'm taking note of the traditional-style porch. Even this blue-loving girl could embrace some red, if it paired beautifully with a brick exterior.
You might also like: