Update your garage in minutes with garage door magnets. In this review, learn about installation, maintenance, and durability.
When we renovated our home's exterior with new board and batten siding, we also installed new garage doors. The white doors were a major upgrade from rotting wood, but they also felt a bit stark and bland. That is, until we added a set of garage door magnets for a quick and easy upgrade!
The best thing about garage door magnets? They aren't permanent. Unlike so many home renovation decisions, you don't have to stress about this one. If you change your mind, no damage has been done to your garage door.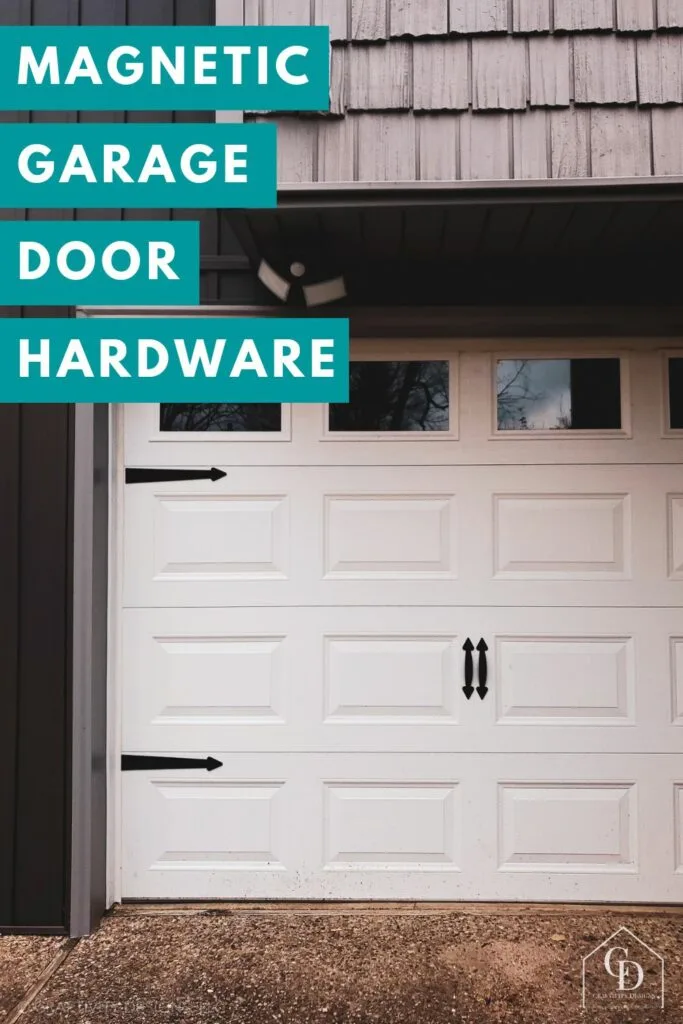 Disclosure: This page includes affiliate links.
What is Garage Door Magnetic Hardware?
Garage door magnets are lightweight, three-dimensional, "hardware" for metal garage doors. They provide the appearance of metal door hardware without having to drill holes in the door.
These magnets are not stickers and are not flat, two-dimensional magnets. For example, the handles are like real hardware – you can wrap your hand around the handle and grab it (note: if you pull it, it will come off the door, though, because it is a magnet).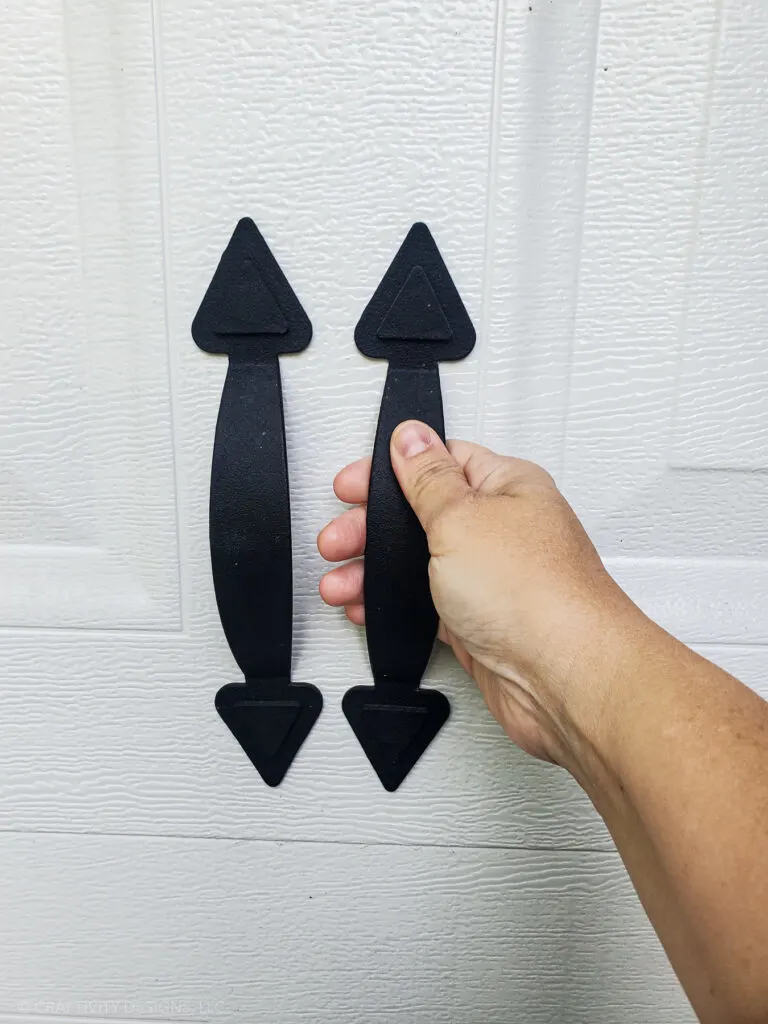 In addition, many of the magnets include a rough texture to mimic the appearance of sprayed iron.
In other words, only with up-close inspection, would it be obvious that the hardware is not metal.
Modern Garage Door Magnet Hardware
I'm personally drawn to clean, modern lines when it comes to exterior hardware. We used modern house numbers (here are 25 great choices) on both our DIY house number sign and the mailbox post we recently installed.
For our front door, we chose a clean-lined, modern door handle and lock. Similarly, both our front entrance and the back porch have modern black wall lights. The deck rail lights, post cap lights, and our landscape lights are a mix of solar lights with modern silhouettes.
So, it's no surprise that we'd lean toward modern garage door magnets, too. After all, these magnets are the door's hardware, and the style should be cohesive with the rest of the home's exterior.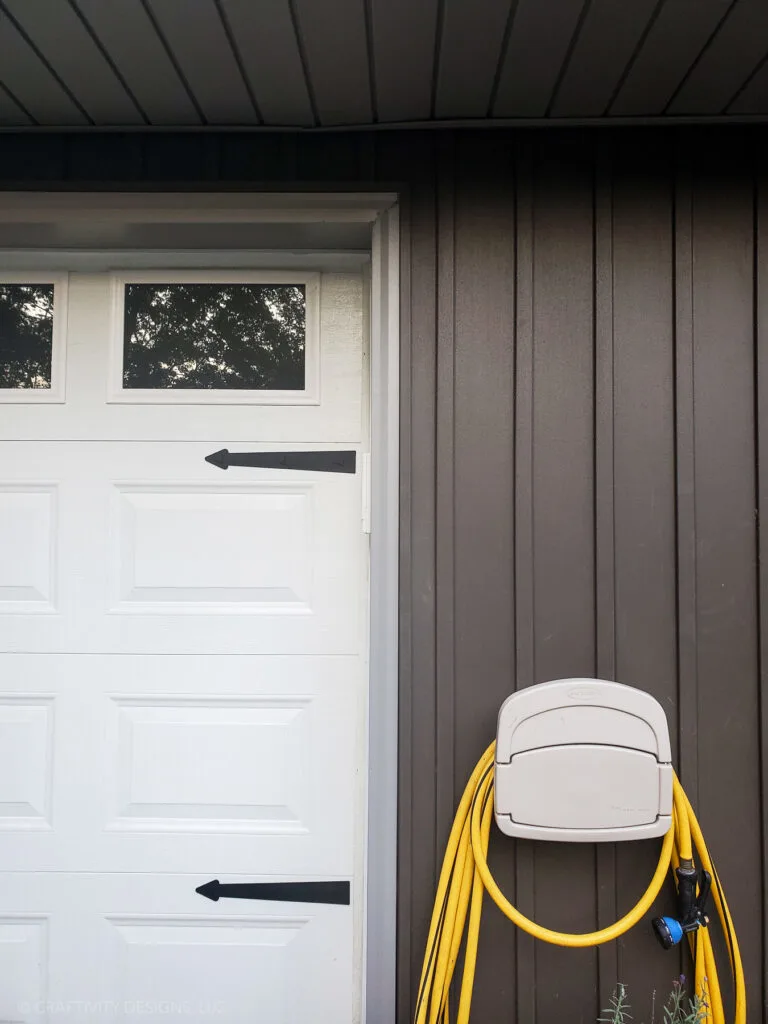 Garage Door Magnet Styles (Faux Garage Door Hardware)
What is your home's style? Select the magnet that best fits the look of your exterior. There aren't a ton of options out there, so making a selection should be fairly simple.
Installing Magnetic Garage Door Hardware
Of course, it is easy – so easy – to install garage door magnets. There are only 3 things to consider when installing.
1. Location of Garage Door Magnets
Do not install the hardware over the "seam" between the garage door panels. Make sure to install the magnets on a panel.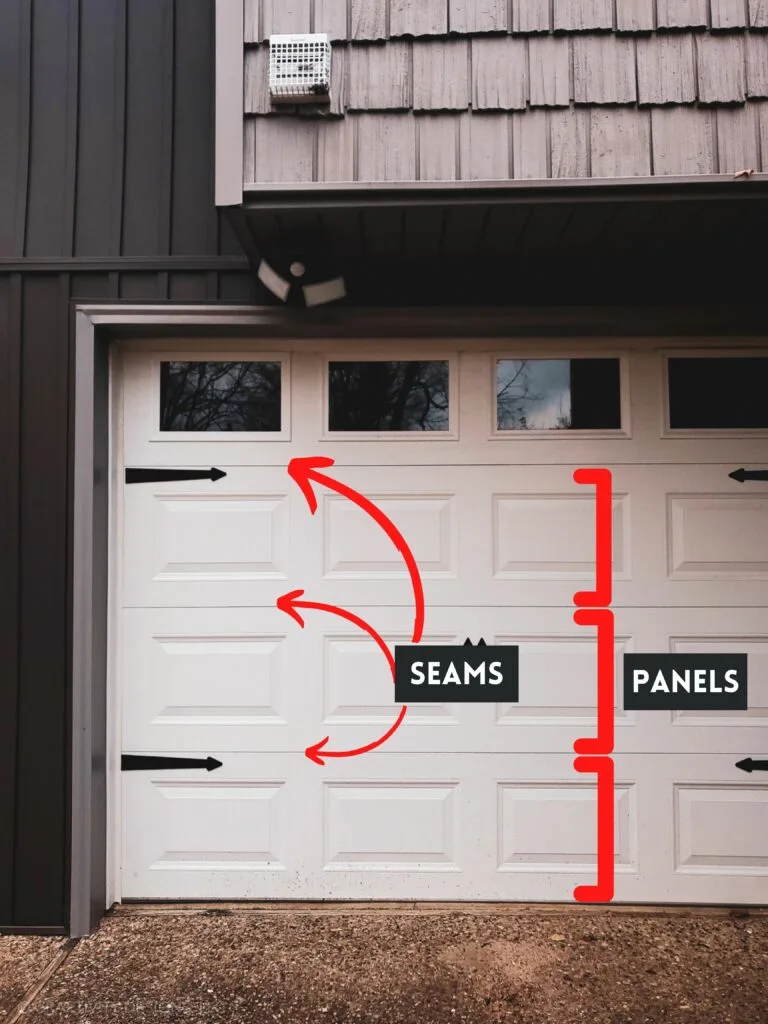 The "seam" is where the door bends as it is raised. If you install the magnet over a seam, the magnet will fall off when the door gets raised.
2. Height of Garage Door Magnets
Typically, the handles are installed on the second panel (from the ground). For reference, most handles (doors, appliances, etc.) are located around 34-36 inches.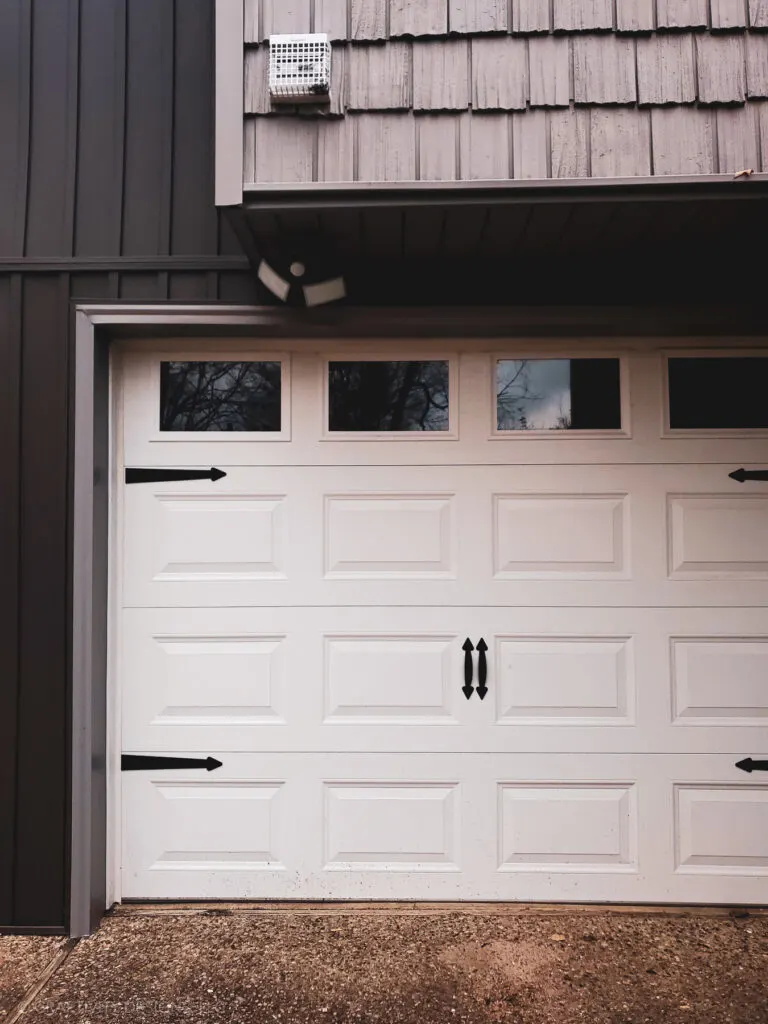 Install the hinges on the bottom and top panels, unless the garage door has windows. In that case, the top corner of the third panel may be preferred (see the photo of my door, above).
3. Clean Surface for Magnets
Before installing, it is best to ensure that the surface of the garage door is clean. This will help the magnets adhere to the door.
Maintenance and Durability
Our magnetic garage door hardware has been in place for over 2 years. They look like new. Garage door magnets are made using plastic, and ours show no evidence of fading or cracking.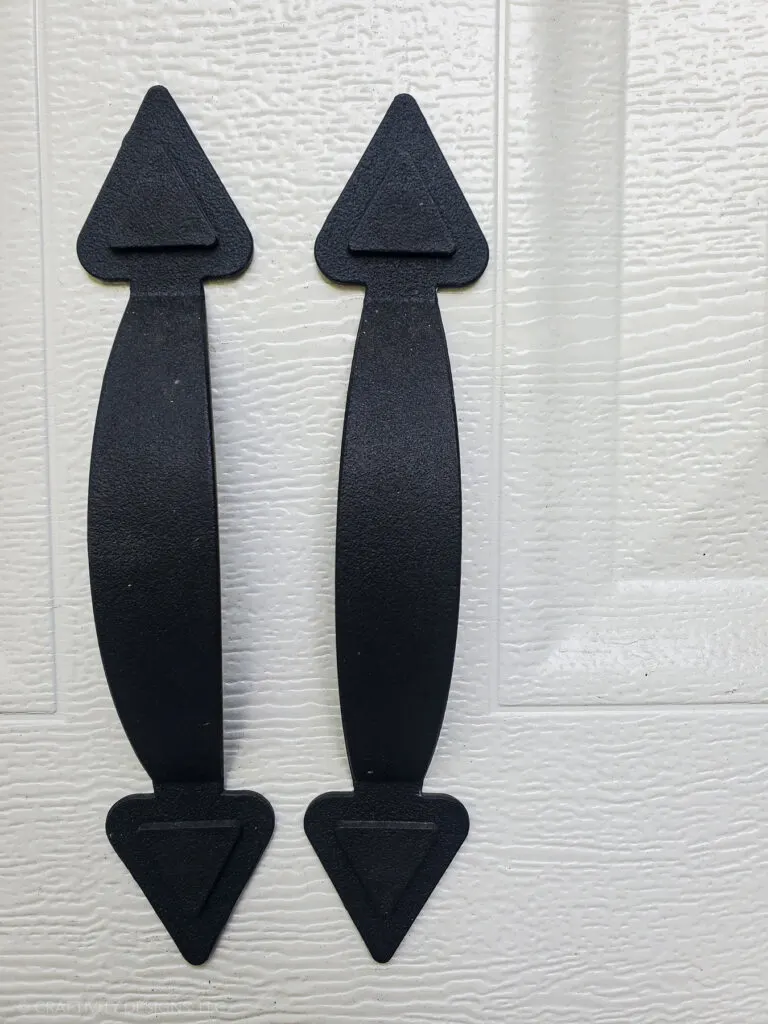 Periodically, one of the magnets is bumped by the kids playing ball. If so, I simply move them back into place.
The magnetic quality is strong enough that they stay in place when the door moves up and down, but not so strong that they are difficult to move.
Frequently Asked Questions
Do magnets stick to garage doors?
Metal garage doors are magnetic as long as the door is not solid aluminum. If the door has some amount of iron or steel (even mixed with aluminum), the door will be magnetic. To test, simply attach a refrigerator magnet to your garage door.
Where do you put the hardware on a garage door?
Place the handles on the second panel from the ground. Place the hinges on the bottom and top panels. If the garage door has windows on the top panel, place the hinges at the top of the third panel.
If you liked this exterior decor idea, you might also like:
Want to save this garage door magnets idea? Pin it!