I love chalkboards so naturally these adorable chalkboard jars at Anthropologie caught my eye. I've been working on my office area recently and I thought these jars would be great to hold paper clips and other small office supplies. You could definitely also use these in the kitchen for spices or in kids rooms to hold small game pieces, etc.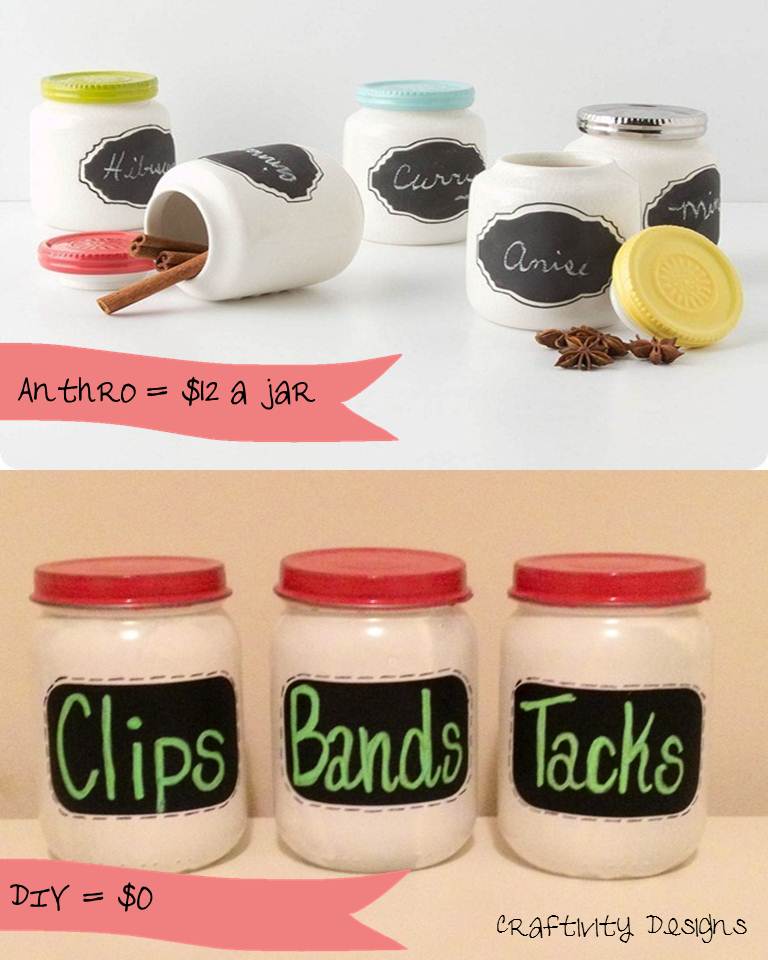 I decided that I wanted to re-create these jars so I could make the lids be a color that better matched my office area. To get the project started, I gathered some of my nephews empty baby food jars (6 oz. size) and began by scrubbing off the labels and washing them out. Next, I took the jars outside and spray painted the outsides with white spray paint. I then took the lids and spray painted them in a bright pink color called Watermelon. To make the labels, I took chalkboard contact paper and drew out the labels I wanted using a pencil and the grid on the backside of the paper. Next, I cut the labels out and used my Making Memories Corner Rounder to give the corners a nice rounded look.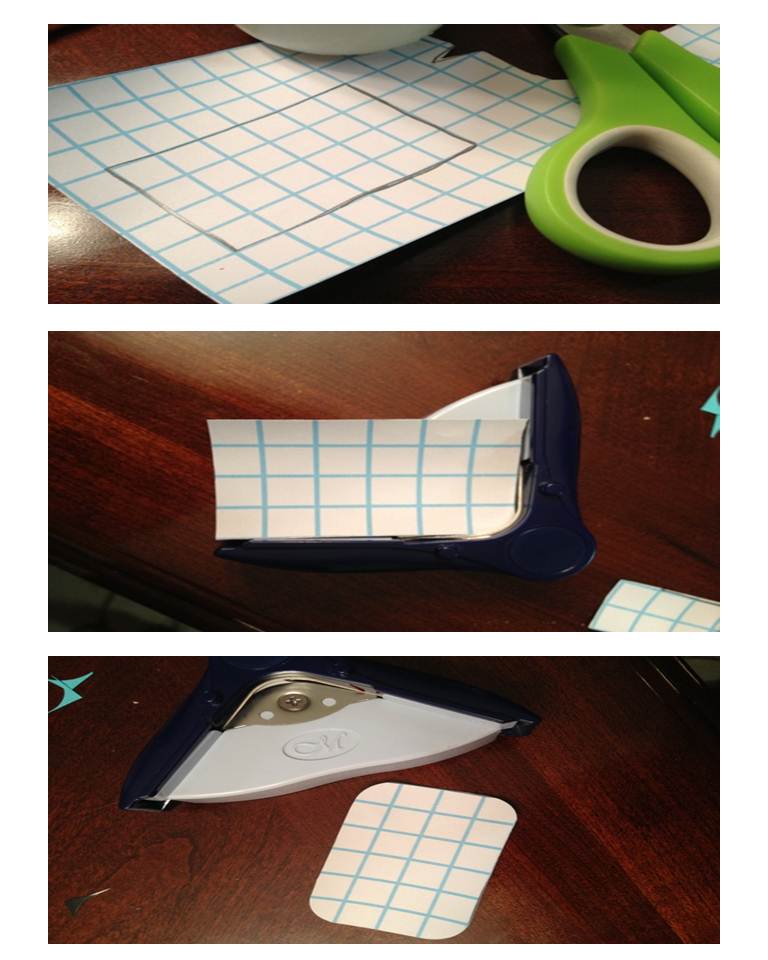 After finishing creating the labels, I removed the backing to reveal the adhesive side and slowly applied a label to each jar making sure to smooth out any bubbles that were created. Lastly, I took a fine point black Sharpie and out lined the black label on the white part of the jar by making small black dashes. I decided I would use the jars to hold rubber bands, paper clips, and thumb tacks so I took my green chalk marker and wrote the words: clips, bands, and tacks on the labels. See the final product below: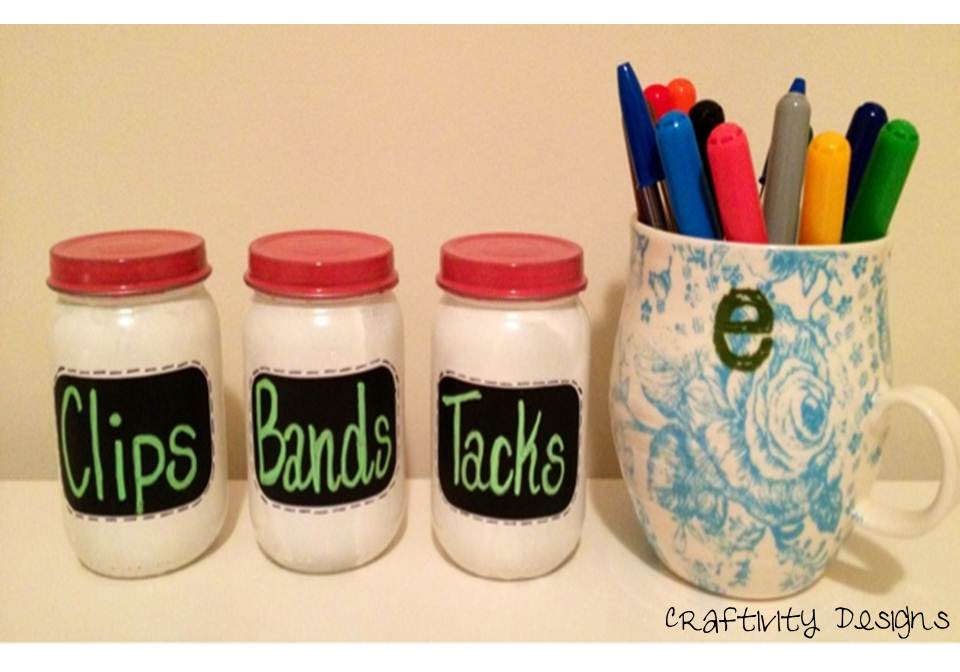 I already had these items on hand so this project was free for me to re-create however, below is an estimated cost break down if you were to choose to make one yourself. Keep in mind that you will be able to make multiple jars with these materials as it only takes a small amount of materials for each jar.
Supplies
Empty Baby Food Jars (6 oz.)
White Spray Paint
Colored Spray Paint of your choice
Chalkboard Vinyl
Have you added any chalkboard items to your home?