While searching for items to use in our Anthro Love series, Lora sent me these napkins to check out! I love polka dots and bright colors so this was the perfect combination!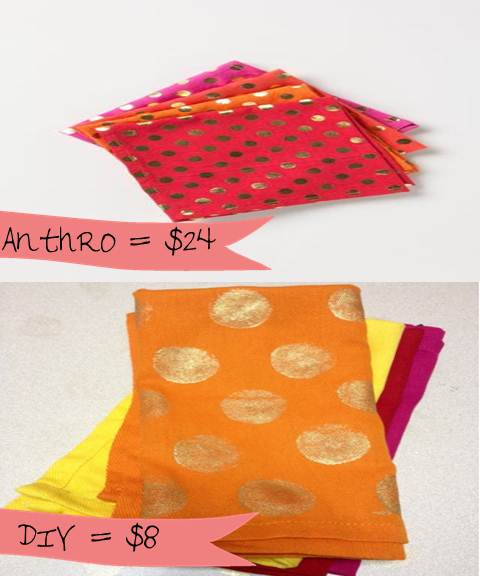 To re-create these, I started with a 4-pack of bright colored napkins from Target's Room Essential's brand. To create the gold polka dot effect, I took gold metallic fabric paint and a circle sponge.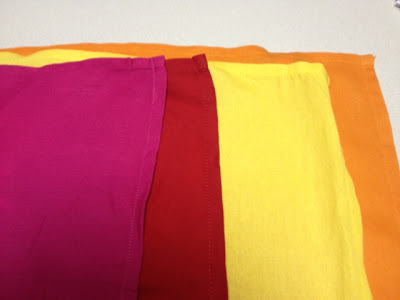 After washing and ironing the napkins, I squeezed some fabric paint onto a plate and took a paintbrush to mix it up. Then I laid the napkins out flat on a table and began using the sponge and the paint to make small gold polka dots on the fabric napkins. Here is the finished look: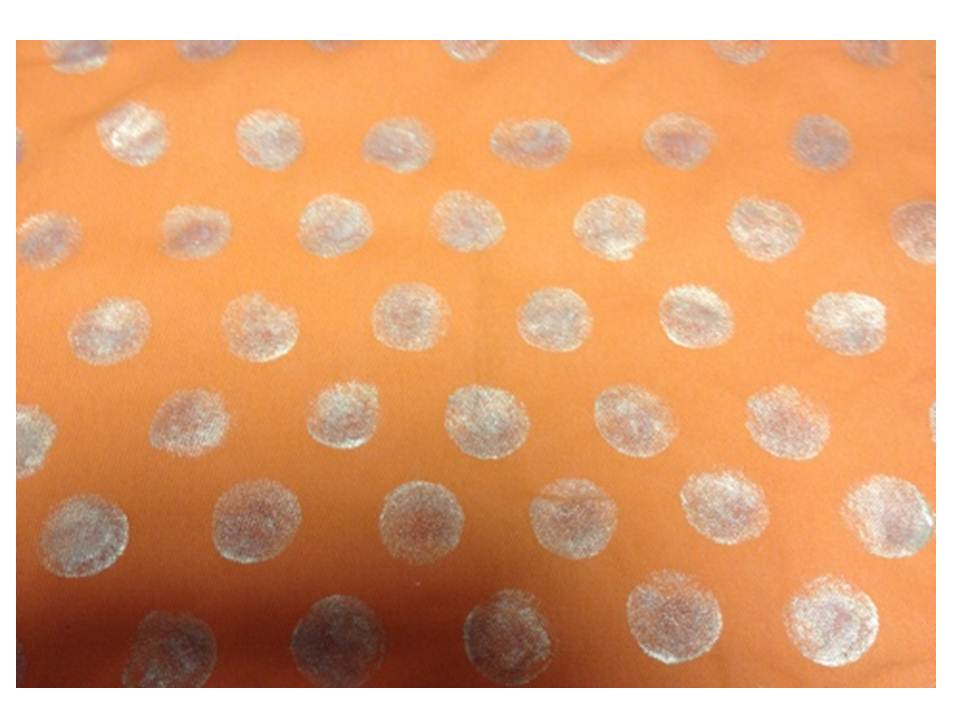 Supplies
Solid Colored Napkins
Metallic Fabric Paint
Circle Sponge
What knock-off items have you made for your home lately?