Add one of these modern fire pits to your backyard, and your family will love spending cooler evenings outdoors. This list includes the 15 best fire pits that won't break the bank, all priced at less than $200!
Dreaming of cool evenings with the family, gathered around a fire pit? We built a fire pit in June, and it has been a huge hit at our house (ya'll, just come on over for a smores party with us!). However, I know not everyone has time — or wants — to build their own fire pit. Or, you might need a fire pit for a deck or patio — not the yard. In those case, I've found some of the best fire pits online, all modern in design and affordable at less than $200.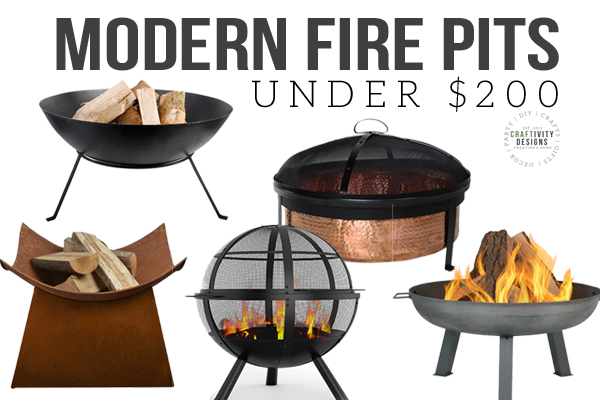 And, yes, I would buy a fire pit that has a modern design. Why? Utilitarian items — like a fire pit — can be basic, or they can be stylish. They can simply serve their purpose — or they can add to the design of your home.
Modern Fire Pit Inspiration
Even if you don't have a modern style home, you can still incorporate a modern fire pit. For example, this home's
traditional siding pairs easily with a modern fire pit
. The copper color echoes the warm tones in the siding and pairs well with the earthy green trim.
A
black fire pit looks stunning against a white fence
. The same principle would apply against white siding — it acts as a pop of contrast and grounds the seating space.
A
low profile fire bowl has an organic shape
— tieing in beautifully with the natural surroundings.
Add a coat of (heat-resistant) bright spray paint to an inexpensive steel fire pit for a pop of color against your backyard landscape.
The Best Fire Pits Under $100
Have a small patio? No worries! At only 20″ wide the Esschert Design Modern Rustic Fire Pit is my choice for a small space.
If you have a bit more space to work with, check out the Lumina Fire Pit. The copper-look bowl pops against the typical gray and black tones found in patio furniture.
If you aren't into copper or rust patinas, check out the Esschert Design Black Fire Pit. The modern design and black finish have a great industrial vibe.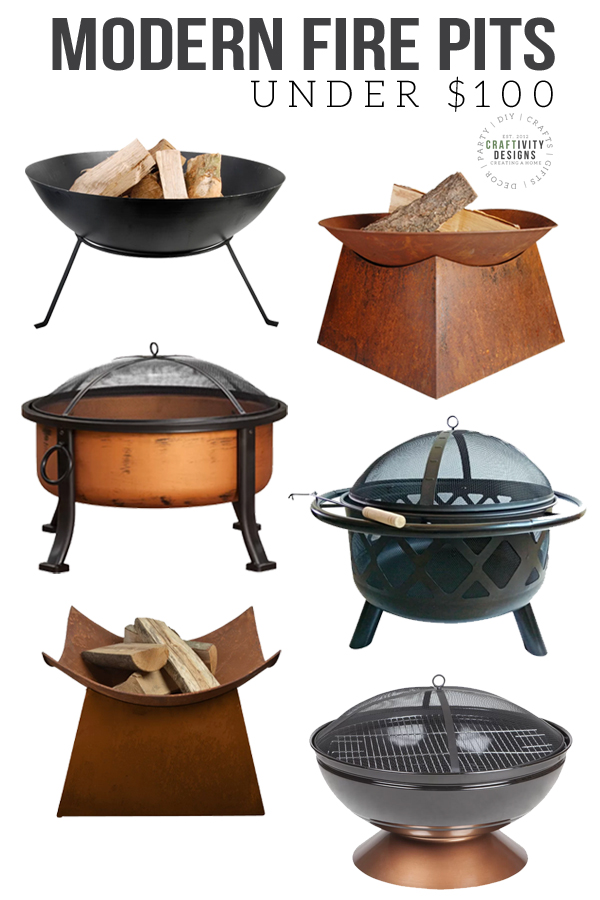 Esschert Design Black Fire Pit | Esschert Design Rustic Patina Fire Pit
Lumina Fire Pit | Peaktop Round Fire Pit
Esschert Design Modern Rustic Fire Pit | Enamel-Coated Fire Pit (with cooking grate)
Lattice Fire Pit
The Best Fire Pits Under $200
Of course, in the $100-$200 range, you can find a bit more variety in finish and size (and many of these aren't much over $100!).
My favorite (and nearly 50% off!), is the Hammered Copper Fire Pit. I especially love copper for exteriors, since it is durable, warm, and timeless.
If you are looking for a fire pit that is fairly unobtrusive, I love the Cast Iron Fire Pit. It's a generous 31-inch wide fire pit but has a low profile at only 10-inches high. Sitting low to the ground, it's perfect for placement in the center of seating. Stay warm for long nights of chatting, but still able to see everyone gathered around the fire.
Prefer a square fire pit? I'd pick the CobraCo Fire Pit which is a nice blend of modern and classic design and would match many styles.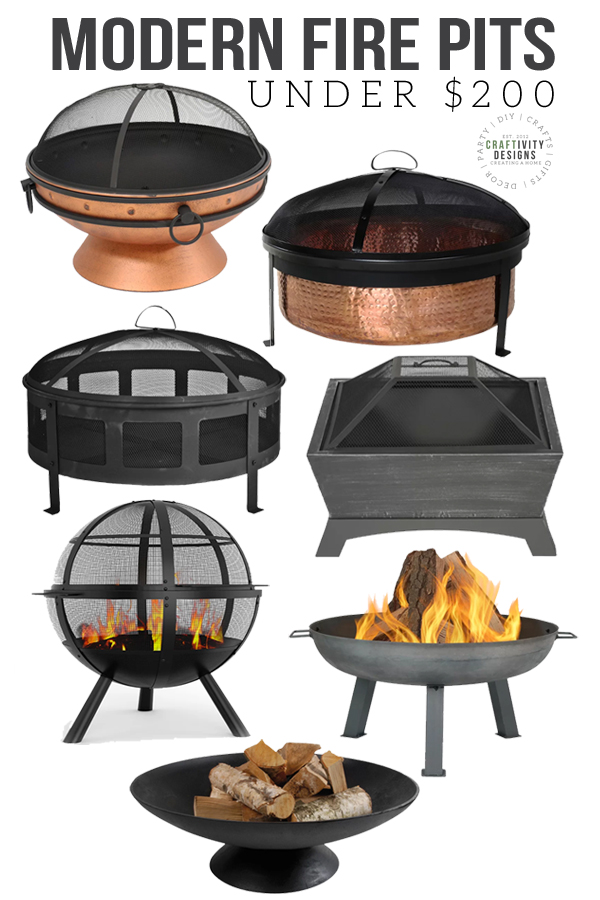 Hohman Fire Pit | Hammered Copper Fire Pit
Fort Collins Fire Pit | CobraCo Fire Pit
Globe Fire Pit | Rustic Cast Iron Fire Pit
Cast Iron Fire Pit
Cast Stone Fire Pit | Rustic Cast Iron Fire Pit | Squaw Valley Fire Pit
Which fire pit is your favorite?
If you liked this Exterior Decor post, you might also like: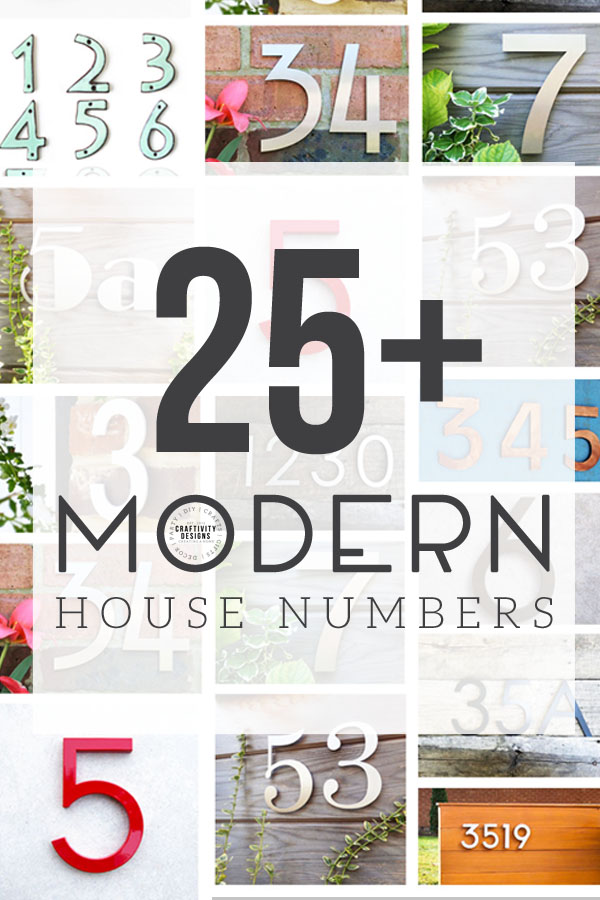 25 of the Best Modern House Numbers for Your Home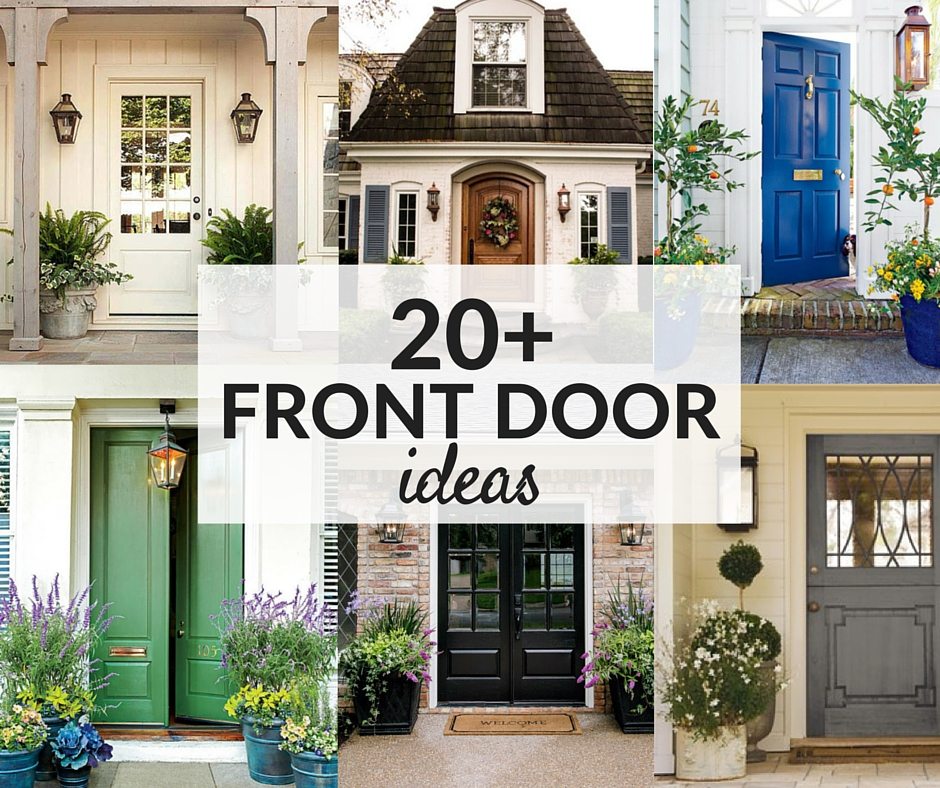 20+ Front Door Ideas (with planters!)


12 DIY House Number Signs (and how to make a DIY House Number Sign in Minutes!)