Count your steps, name them one by one… Ok, maybe that isn't how the song goes 🙂 But my son has been counting our steps since we finished this little Entry Way project.
This was an easy project and quick to install, too.
Instructions
Measure your stair risers to determine what size number you need to cut. Mine are 6″ tall, so I cut my numbers at 5″ tall.
I used my Cricut to cut the numbers 1 to 12 from black decal vinyl (purchased here). If you don't have a Cricut, or a similar machine, you could buy pre-cut vinyl numbers like these.
To attach, simply pull off the vinyl backing and then rub on the decal. I find it helpful to use a popsicle stick to rub on the decal, just to ensure good adhesion.
The vinyl is removable, so it gives us the flexibility to change it up!
Check out these stairs, from Emily A. Clark; she used a quote from The Help to add some personality to her stairs.
Or maybe I will attempt this graphic chevron look from Simple Dwellings.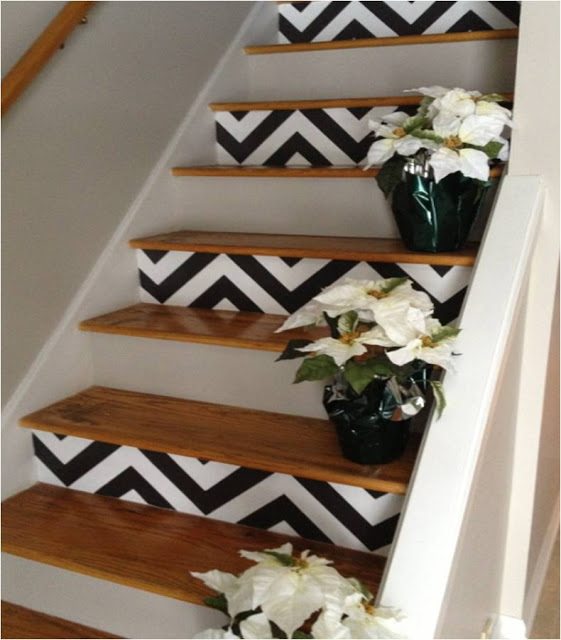 What do you think? How would you add interest to your stairs?