One of my goals this holiday season was to create a meaningful Advent Calendar to complete as a family. I was initially inspired by this pin.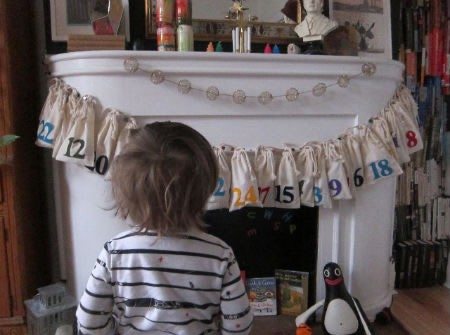 As a child, I received a special ornament each year for Christmas, and Mike and I have continued that tradition with our little boy. So, I loved the idea of opening one ornament each day to hang on the tree.
I did add my own little twist to the idea. Each bag has a tag attached that includes a daily scripture reading and instead of hanging all 25 bags in a row, we are hanging them directly on the tree. This will make finding the right bag for each day of Advent a bit of a game too!
Check out the supplies and tutorial below! I already had most of the items in my crafting stash, so it only cost me $4 to put this cute calendar together. I chose to laminate my tags because I plan to reuse this year after year, but you could just print the tags and use them without laminating as well.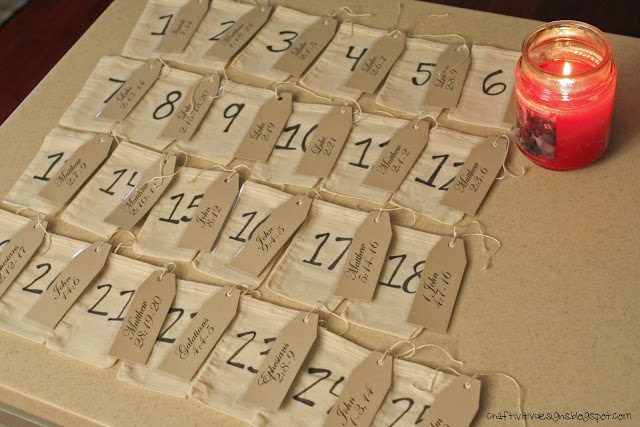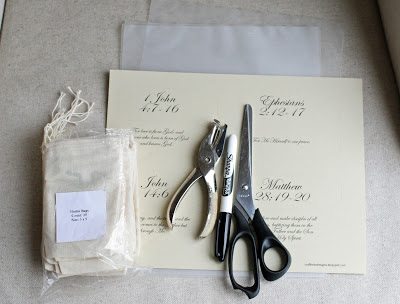 Supplies:
·

        

Fabric Sharpie (here) – already owned
·

        

25 3"x5" Muslin Bags (here) – $4
·

        

Scripture Verse Printable (here) – FREE
·

        

Cardstock – already owned
·

        

Laminate – already owned
·

        

Scissors – already owned
·

        

Hole Punch – already owned


Tutorial:
Use a piece of cardstock to keep the ink from bleeding through to the back of the Muslin Bag. Write each number,1-25, onto a bag.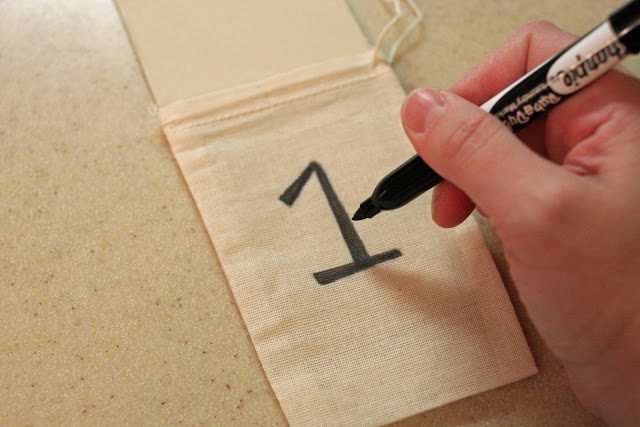 Download and print the tags (here), cut along the outer dashed lines. Fold along the center dashed line.

Laminate, then cut out each tag, leaving an edge with the sealed laminate. Punch a hole in the tag and attach to each ornament bag.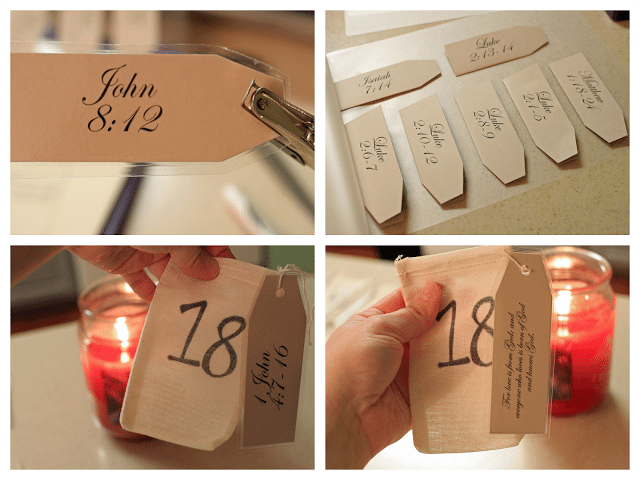 All that is left is hanging them on the tree! We haven't got our tree yet, so I'll show you them in action next week, after we get our Christmas Tree decorated (update: see the tree here).
And just in case you missed the links above, feel free to download the Scripture Tags Printable.