While browsing through Anthropologie, I discovered some cute holiday decorations. I really liked this one (shown below) but felt that $10 for a simple vase filled with glitter was more than I wanted to pay. I then decided that this was a simple product that could easily be made into a cheap DIY project. Below are the steps for my Anthropologie Holiday Knock-Off that I made for a total of $3.80!
Here is how you can make your own version of this item: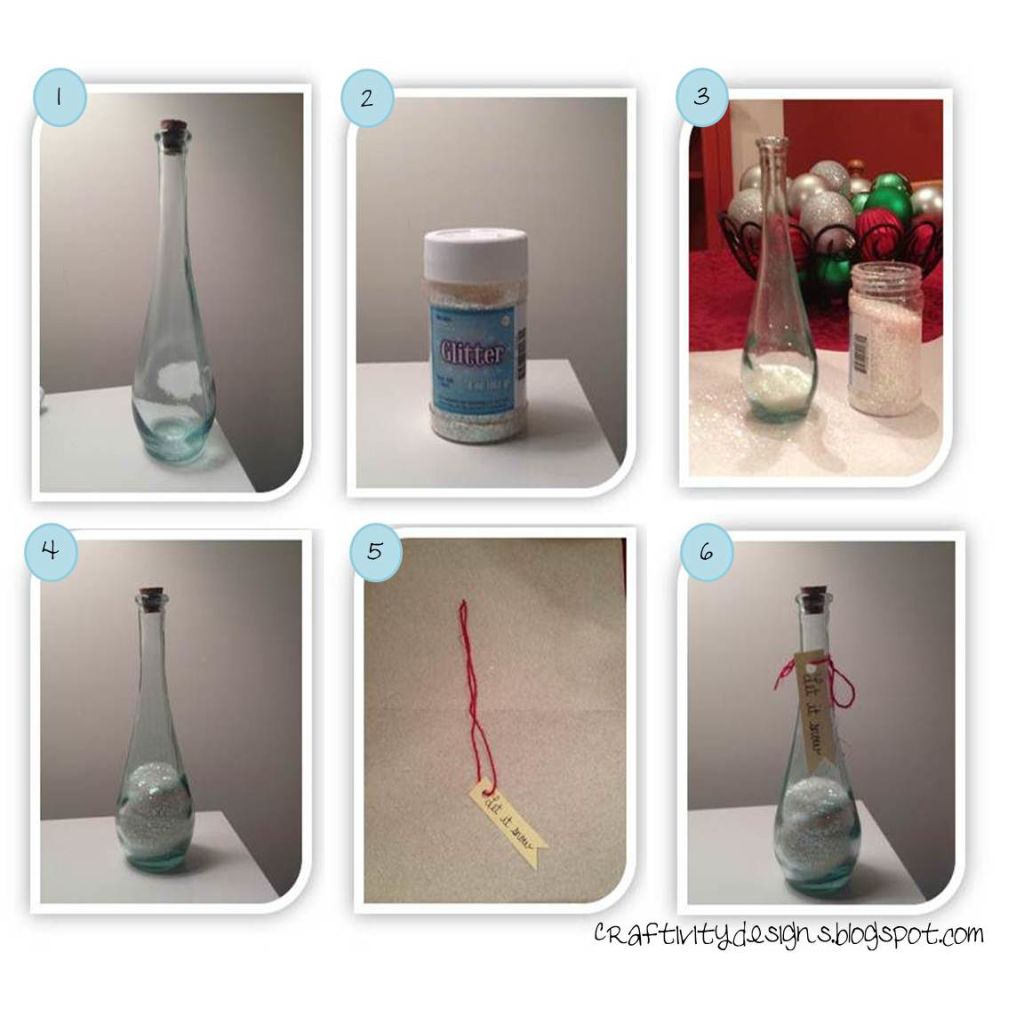 Supplies
Small glass vase/bottle with a cork
Glitter (in any color)
Paper towel
Cardstock
Twine (in any color)
Pen or marker
Instructions
Purchase a glass vase with a cork.
Purchase a bottle of glitter in any color you choose. I choose an iridescent white glitter to make the glitter in the bottle have more of a winter/snowy feel to it.
Take the cork off the vase and set the vase on a paper towel to catch excess glitter. Begin slowly pouring glitter into the vase (you could use a funnel if you wanted). Pour as much in as you desire.
Place the cork securely onto the vase.
(Optional) To give the vase a little more of a holiday feel, I opted to add a tag on the vase. I simply cut out a small strip of cardstock and then added a hole and cut the end of the strip into a "V" shape. I then took a Sharpie pen and wrote "Let it Snow" on the tag and took a piece of red twine and tied the tag onto the vase.
Place your new vase in with your other holiday decorations and enjoy!