Gallery wall inspiration for a living room, bedroom, entry way, and more. 10+ simple art and picture hanging ideas for a DIY gallery wall!
I have a constant dilemma when it comes to decorating. Maybe you do, too?
You see, I love this. A single piece of art sitting atop neutral trim. It's calm and quiet.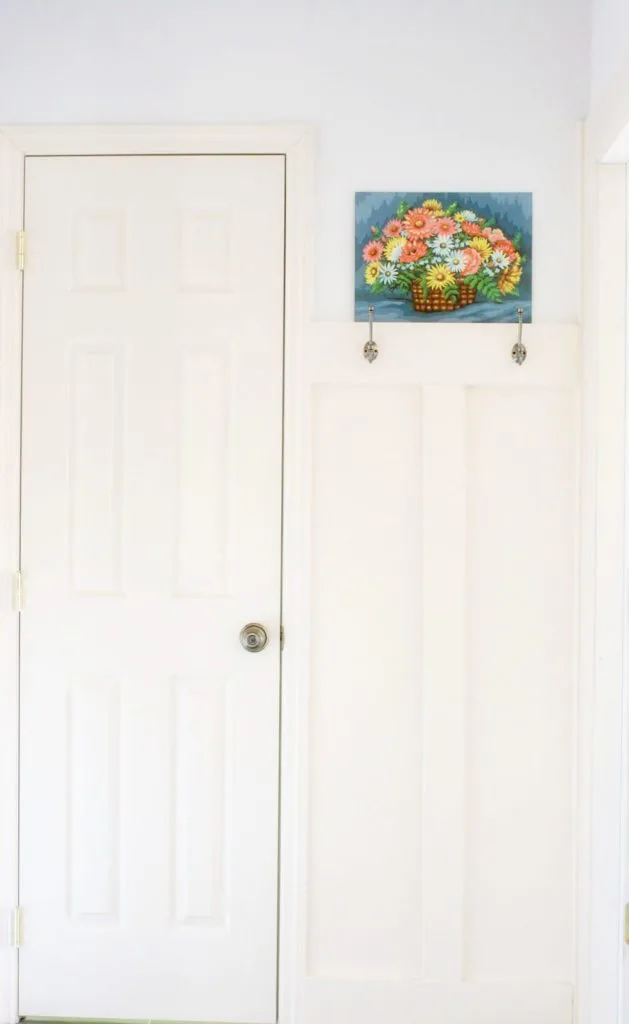 But, I also love this. Art, photos, and keepsakes hung at random heights throughout our stairwell. There is movement and depth to the space.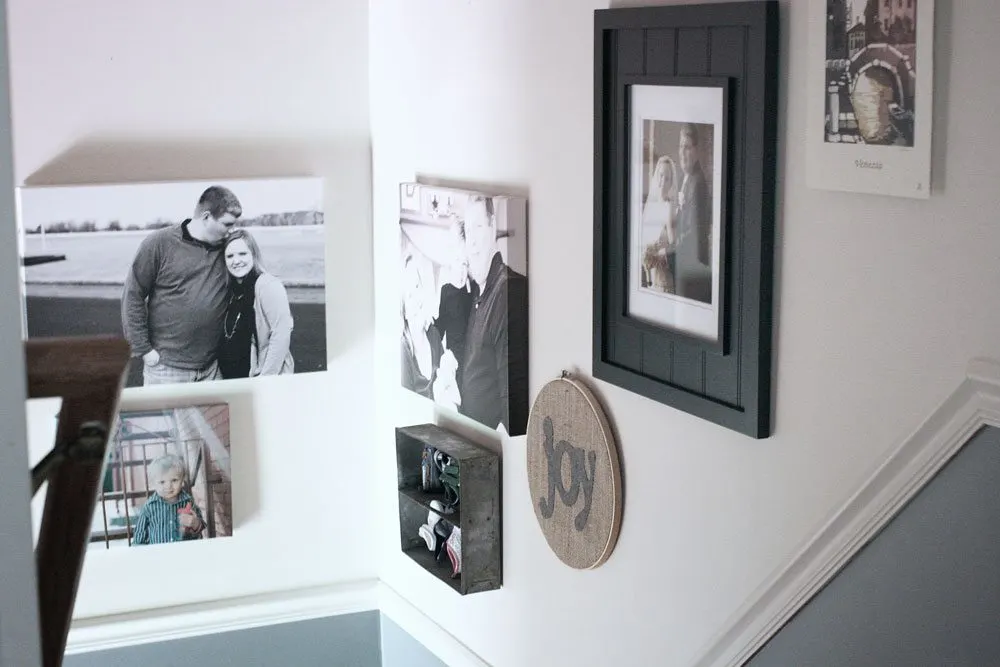 Picture Hanging Ideas
You see, I tend towards choosing a gallery wall in nearly every space — like the grandmother which has every inch of her walls covered in family photos. But, I work to restrain myself.
Why? Quiet spaces, like the first photo, let you feature a gallery wall elsewhere. It's how you create depth and interest in a home, without causing it to feel cluttered and chaotic.
The beauty of a gallery wall is that it – like any collection – can grow over time.
This weekend, try this technique in your home. Hang some art on the wall.
If you don't own enough artwork, head to a thrift store and roam the aisles. Look for photography and paintings that inspire you. Pull old family photos out of forgotten storage boxes.
Oh, and one more thing. Just Start. You don't need every piece of the completed gallery wall. That's the beauty of a collection — it grows over time.
Gallery Wall Inspiration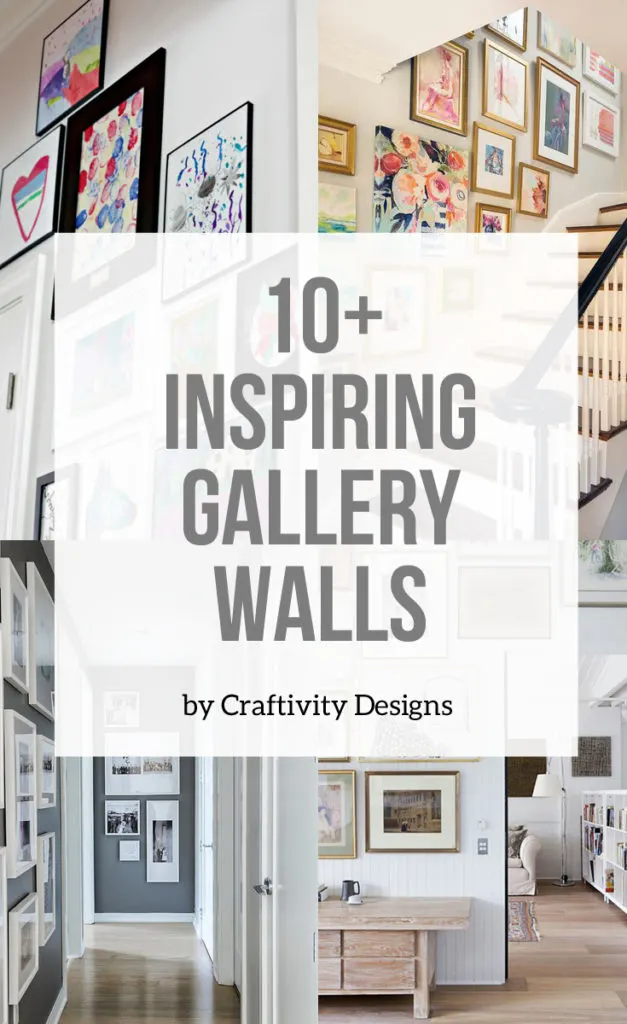 Need inspiration? These 10 inspiring spaces range from simple and modern to eclectic and colorful. The gallery walls include mirrors, frames, artwork, and picture hanging ideas.
Which space draws you in? Why? Which elements catch your eye? Take those elements and use them as a starting point for a gallery wall in your home.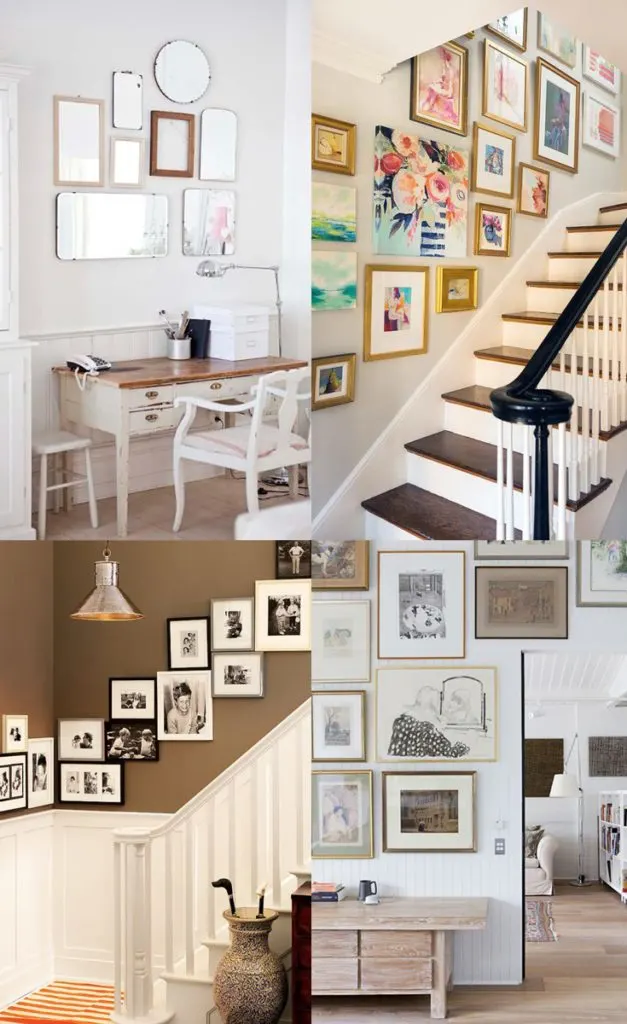 Top to Bottom / Left to Right
1. Collect like items, such as antique mirrors. via An Angel At My Table
2. Curate art within a similar color palette. via decor pad
3. Hang the picture frames close and tight, in a stair-step arrangement. via Pottery Barn
4. Frame the entrance to another room with large artwork. via Danielle de Lange on Flickr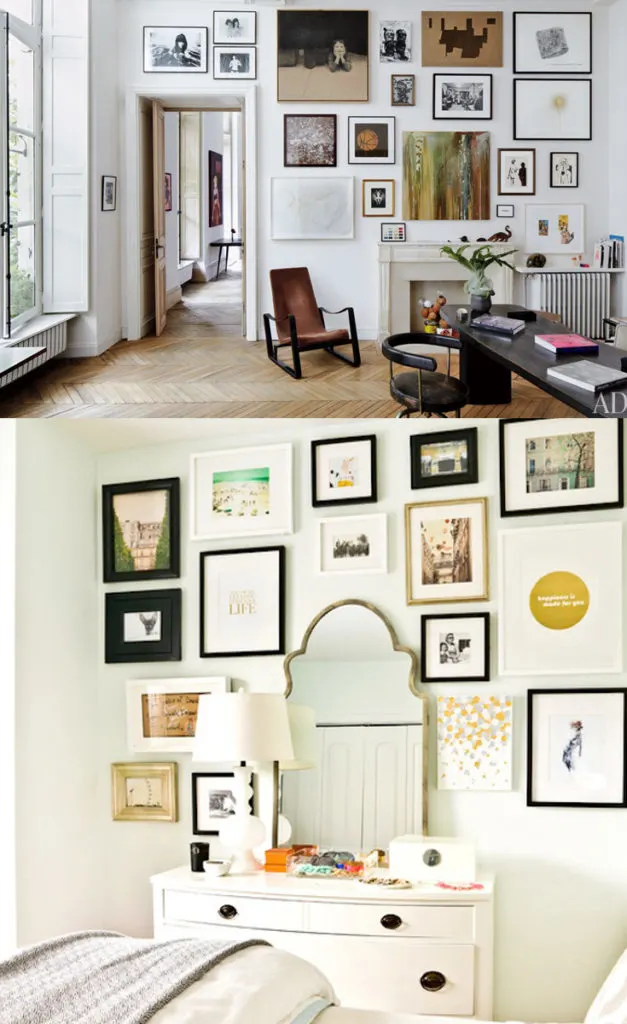 5. Mix in both large and small artwork. via Architectural Digest
6. A dresser, mirror, and art become the focal wall in a room. via Interiors by Studio M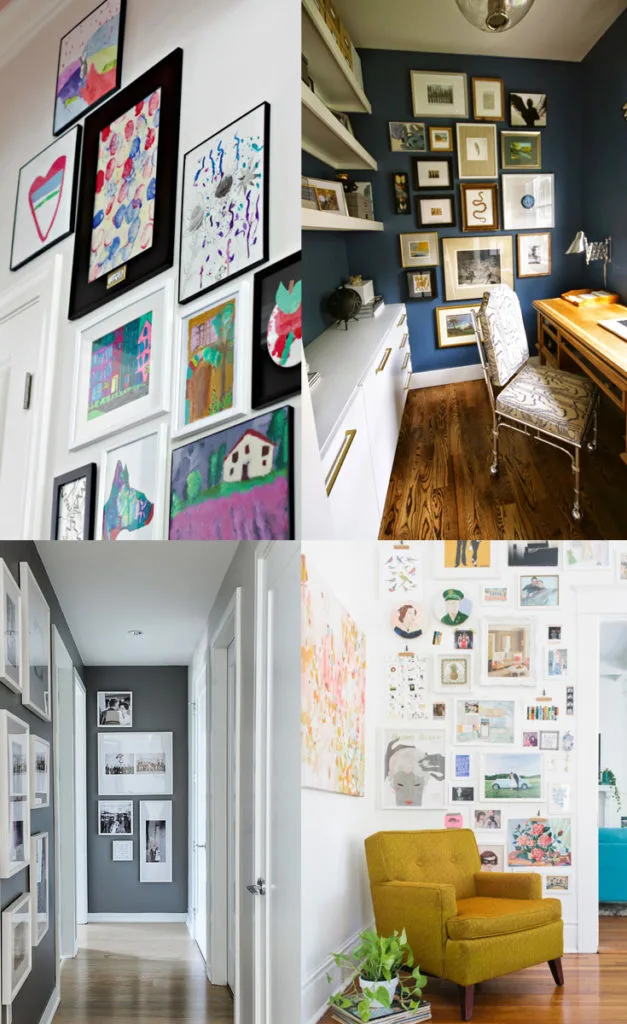 7. Display a child's art around the entrance to their bedroom. via Our Fifth House
8. A dark wall creates a dramatic backdrop. via The Shabby Nest
9. Fill a sliver of the wall at the end of a hallway. via Achados de Decoracao
10. Create a cozy corner with eclectic art and a cozy chair. via Interiors, Yum!
If you liked this wall art post, you might also like these picture hanging ideas:
Create a
gallery wall kit
with coordinating frames: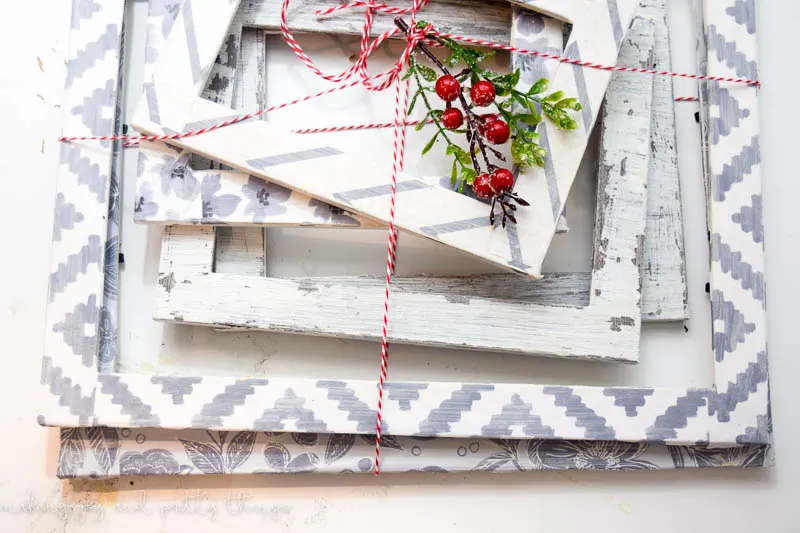 Make a
sentimental shadow box
from an old metal tray: