Sooooo…. as I write this post about how to make a wood snowflake, it is 70 degrees outside. The birds are chirping. Our windows are open.
Needless to say, you may not be in the snowflake mood. Or maybe you are? Maybe you'd like to pretend that it is winter?
If nothing else, make a wooden snowflake for next winter. It's so, so, simple. Seriously. Not a single power tool is needed. You don't even need a saw — even though it is made of wood.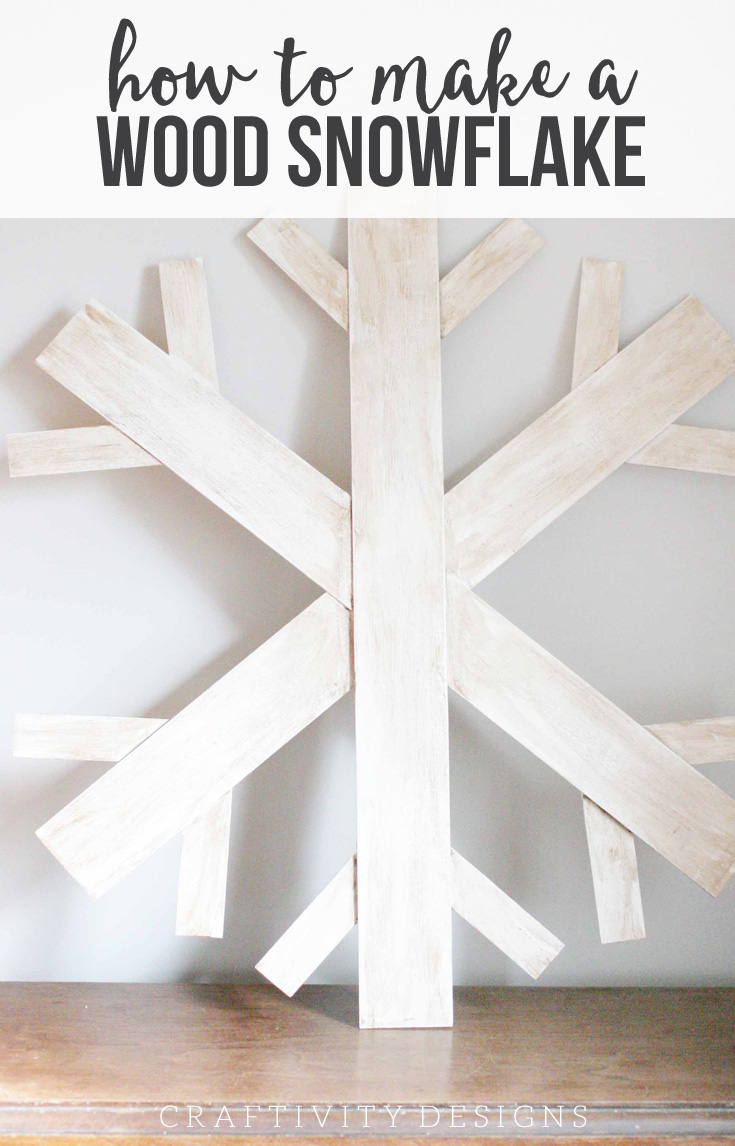 **Affiliate Links are included in this post.
Head over to Beauty in the Mess for my monthly guest post and get the full tutorial. Including, how to use a combination of white paint and several waxes to create a rustic wood finish.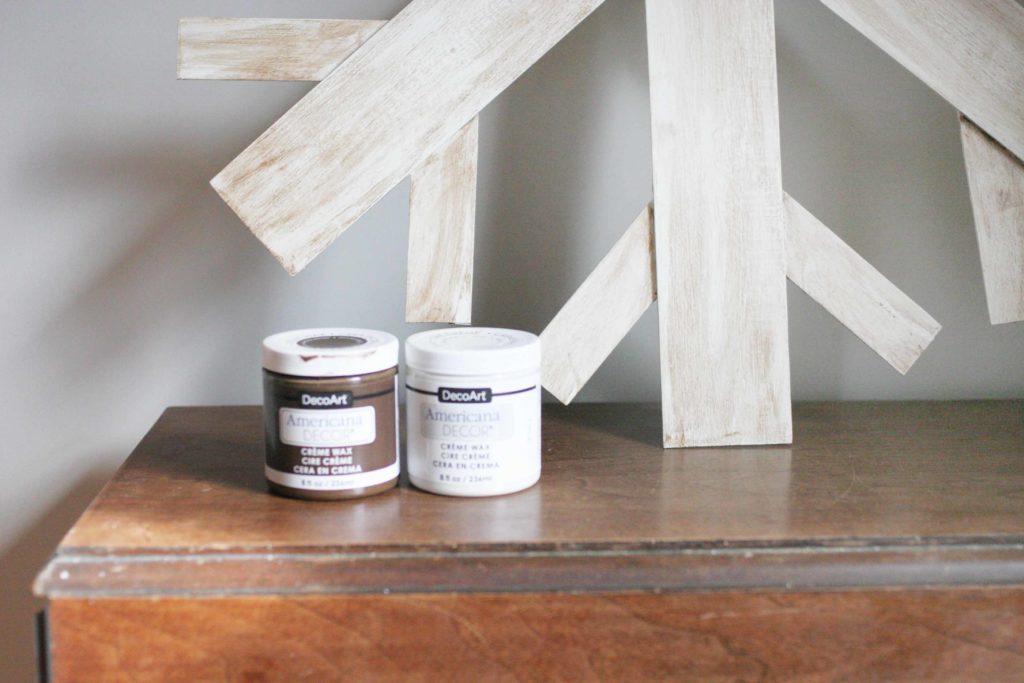 [Tweet "Learn how to make a giant wood snowflake, without any power tools. #beginnerDIY"]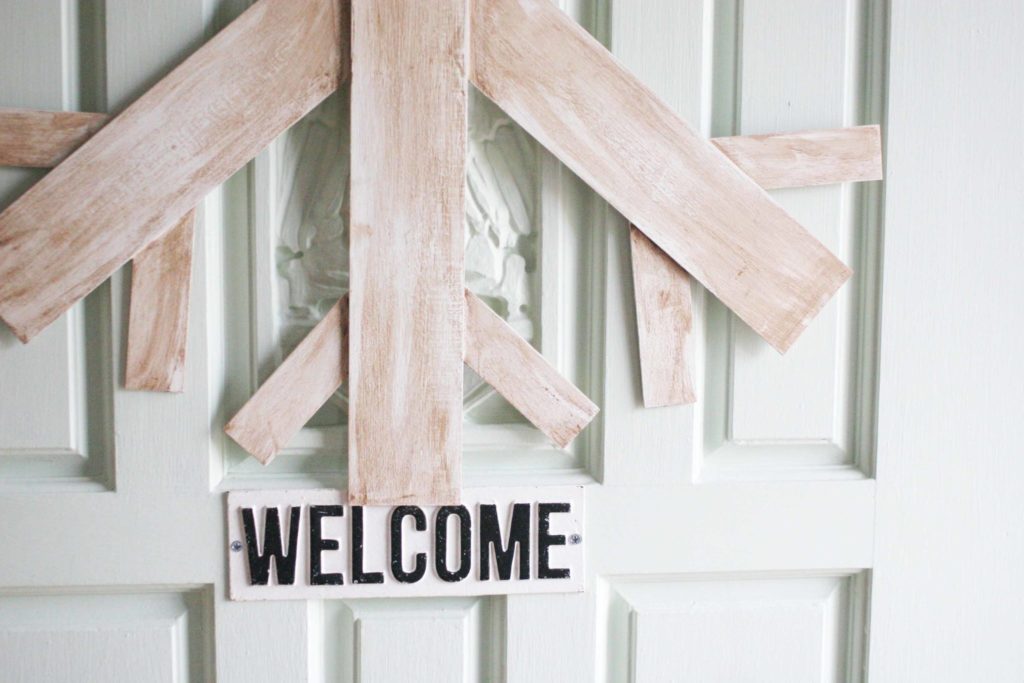 In the meantime, I'll be enjoying my large wood snowflake wreath on the front door… and planting some flowers in February. Just kidding… I think?