Magnolia leaves are beautiful for home and seasonal decor. From everyday, to Thanksgiving & Christmas, here are 25 ways to decorate with magnolia leaves.
Hosting a party… celebrating the holidays… need a new wreath? Decorate with magnolia leaves for any of these occasions (and any time of year). The Magnolia is an evergreen tree and a classic choice for natural decor.
We have a gorgeous, massive, Magnolia tree in our backyard. During the holidays it is free seasonal decor, right out our back steps. I may never buy faux garland again. Magnolia trees are speckled throughout our tiny town and are an iconic natural beauty in the south.
If you have access to a magnolia tree, you'll have plenty of magnolia leaves to decorate for the holidays – for free!
Disclosure: This page includes affiliate links.
What is a Magnolia Tree?
While there are many varieties of magnolia, the most well-known is the Southern Magnolia. These trees can grow over 60 feet tall and over 30 feet wide. They are big trees with plenty of limbs for decorating projects.
The Southern Magnolia is an evergreen tree with large, glossy, dark-green leaves. During the summer it will blossom, creating large, white flowers.
In addition to the whites and greens of a magnolia, the leaf also has a warm brown tone on the underside – offering even more for your decorating palette!
Why decorate with Magnolia leaves?
Magnolia is great for decorating during the holidays or for events (weddings, showers, special birthdays).
Large and relatively rigid, the leaves hold their shape on table settings, in wreaths, and in floral arrangements. Like the magnolia leaf, the stem is also sturdy, making it ideal for craft projects.
You don't have to be gentle with these leaves. Wrap floral wire around the stems and arrange them as you like: in a swag, on a wreath, or in a centerpiece.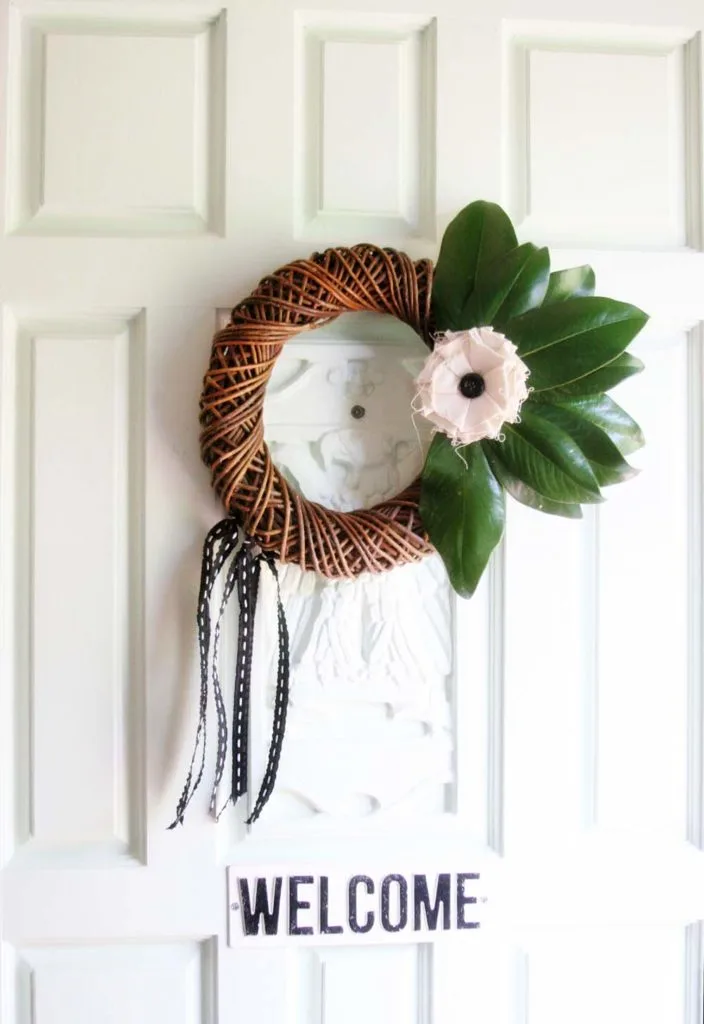 The surface of the magnolia leaf is a glossy, waxy finish that is not only stunning; but lends itself to other uses. For example, writing on a magnolia leaf is one of my favorite ways to use this pretty plant. Adorn gifts, create place cards, or label party favors with a magnolia leaf.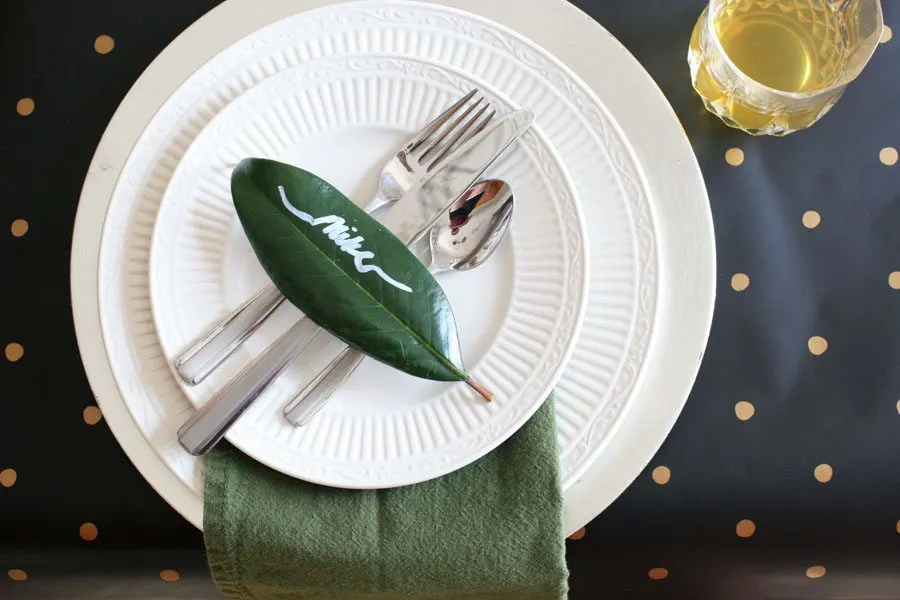 Plus, the underside of the leaf offers an additional color to mix in to wreaths and floral arrangements.
How to Decorate with Magnolia Leaves and Blossoms
With garden clippers, select low branches and limbs that can use pruning. Clip individual leaves or sections of branches, depending on your project.
Magnolia leaves dry beautifully, so they don't have to be placed in water. Be aware that there will be some curling to the leaves as they dry. So, if you want them to be flatter, pick the leaf fresh prior to when it will be used.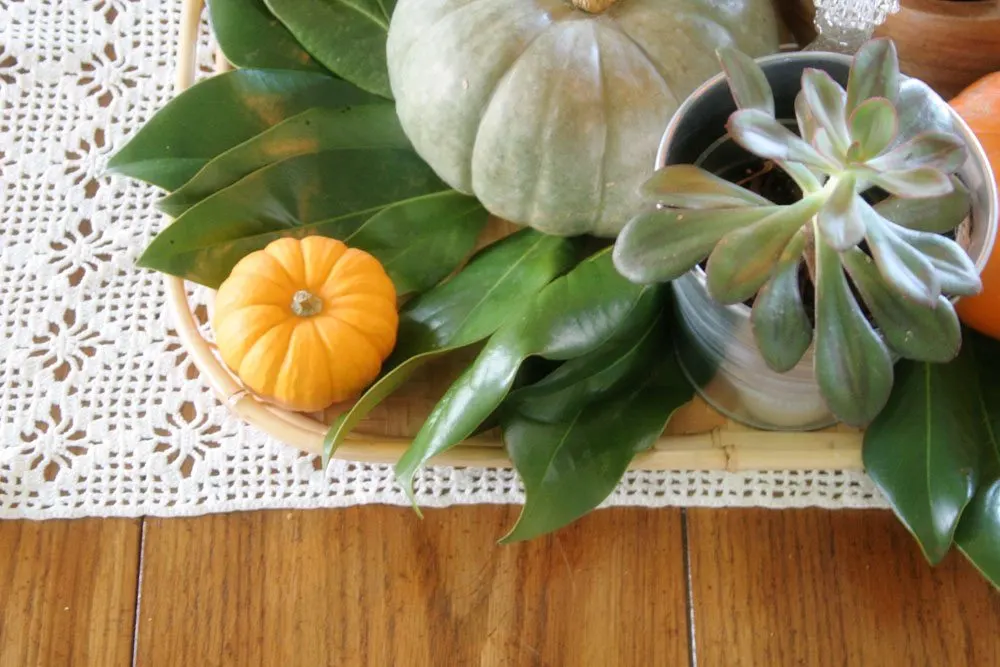 Rather than simply letting the leaves dry, you can also preserve magnolia leaves for holiday decorating.
Magnolia blossoms can be clipped, too; but they will need to be placed into water.
25+ Ways to Decorate with Magnolia Leaves & Blossoms
These rich, evergreen leaves can work for Thanksgiving, Christmas, Easter, and more. Here are over 25 ideas to get you inspired to go clip some Magnolia branches.
Note: yes, a few of these aren't magnolia, but they still inspire me to go clip beautiful magnolia leaves from our tree.
Have you enjoyed these ideas for decorating with magnolia leaves? Pin this post to save these ideas for later!