DIY Photo Display Ideas
#1: Personalize small DIY wood photo holders.
#2: Make mini wooden houses to hold photos.
#3: Make a desktop photo holder that doubles as an organizer for your desk.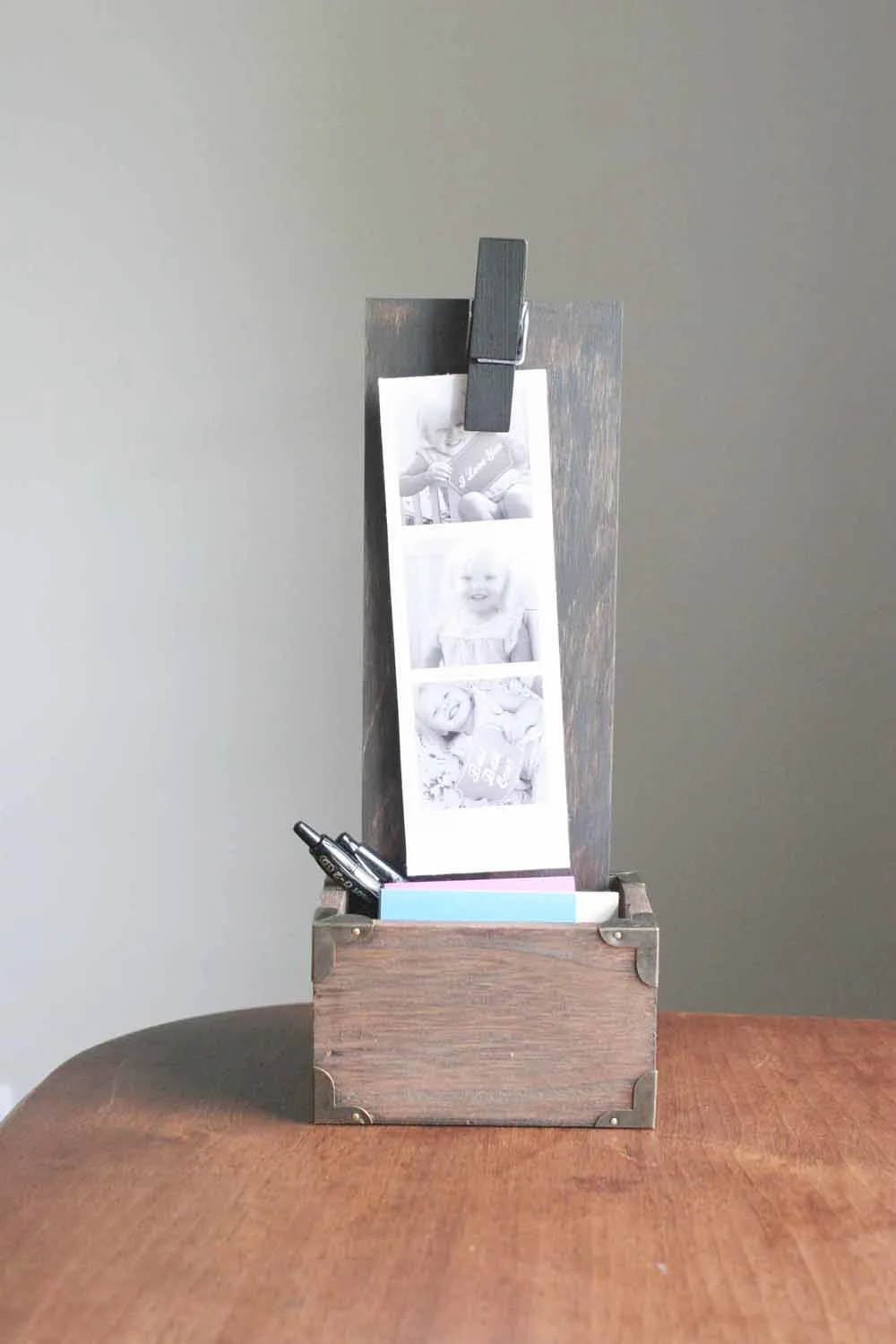 #4: Use wide wooden planks to make a large photo display…
#5: … or small wood strips for a smaller display.
#6: Mount a photo in between wood strips like a vintage science poster.
#7: Magnets, paired with wood strips, make easy-to-change photo mounts.
#8: A worn, wooden frame serves perfectly as a casual photo display.
#9: Weather a sheet of metal to make a rustic-style magnet board.
#10: Wrap rocks with wire to display nature photos.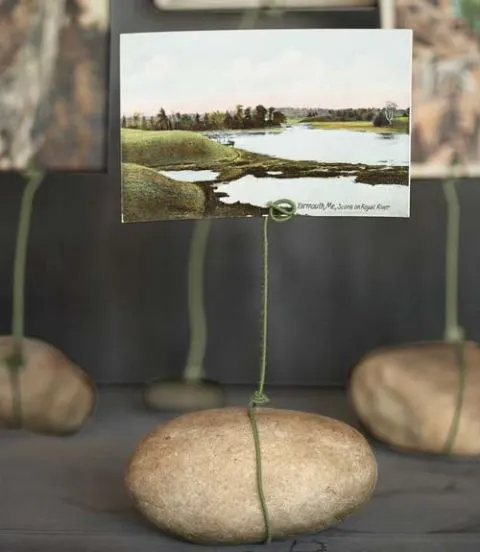 Country Living via Pinterest
#11: Create a clay and wire photo display with and personalize it with letter stamps.
#12: Use tacks, twine, and wood to make a photo and memo board.
#13: Wrap a hula hoop in bright yarn to create a bright photo display.
#14: Build a large wood frame and hang tons of photos…
#15: … or make a large photo display for one large-scale print.
Keep Reading! Go to Page 3