Over 40 DIY ideas for displaying your favorite family photos! From vintage to handmade, you'll love these creative photo display ideas.
Displaying family photos is an important element in the effort of creating a home. Family photos can be hung artistically and organized in a way that lends itself to the overall style and design of a home. There are so many ways to display family photos, and here are just a few of my favorite creative photo display ideas.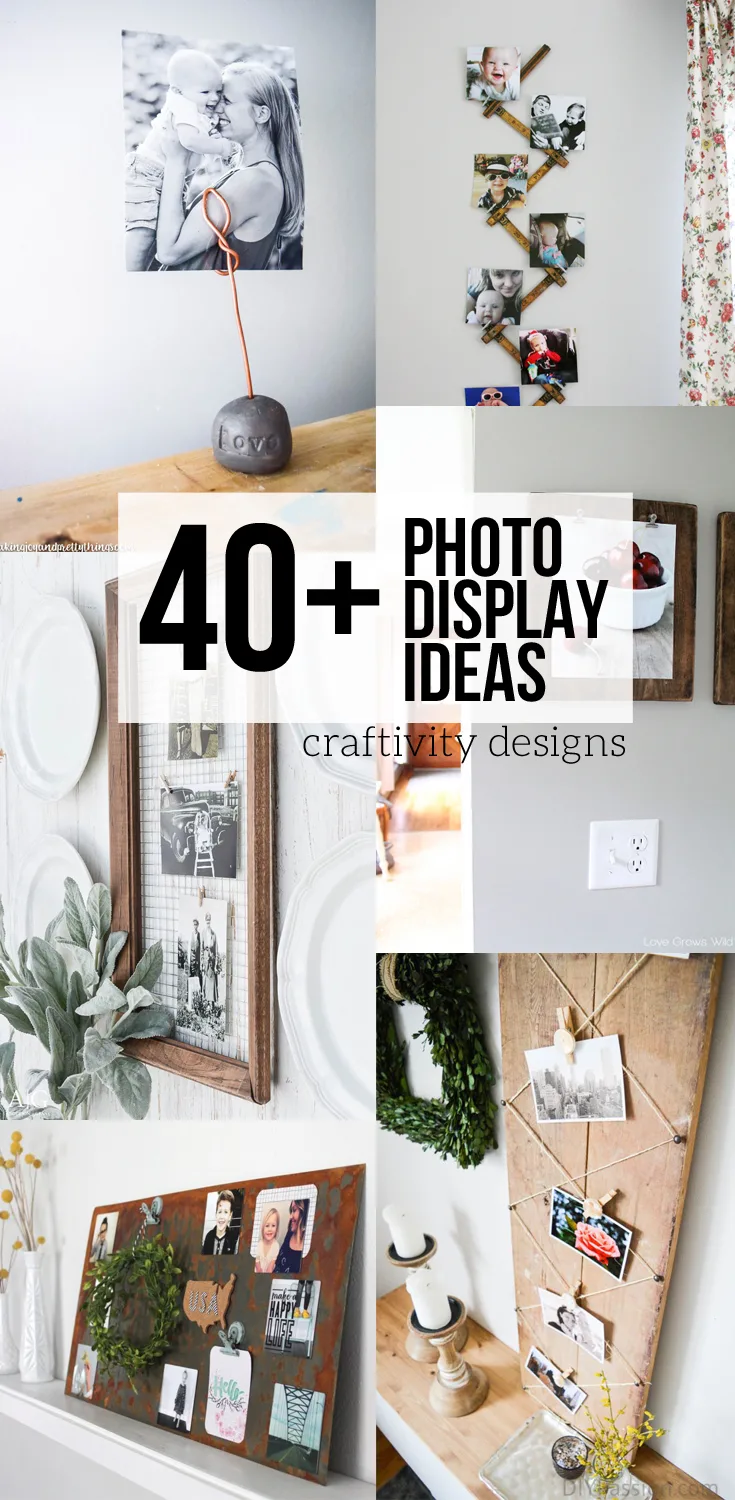 I say "a few," but it's actually a huge list to get your creative juices flowing. You'll find photo display ideas ranging from modern and simple to rustic and industrial in this roundup. So, choose a look that fits your home, and get those photos off the camera — and onto the walls.
Vintage Photo Display Ideas
#1: Tuck family photos in between the segments of a folded vintage ruler.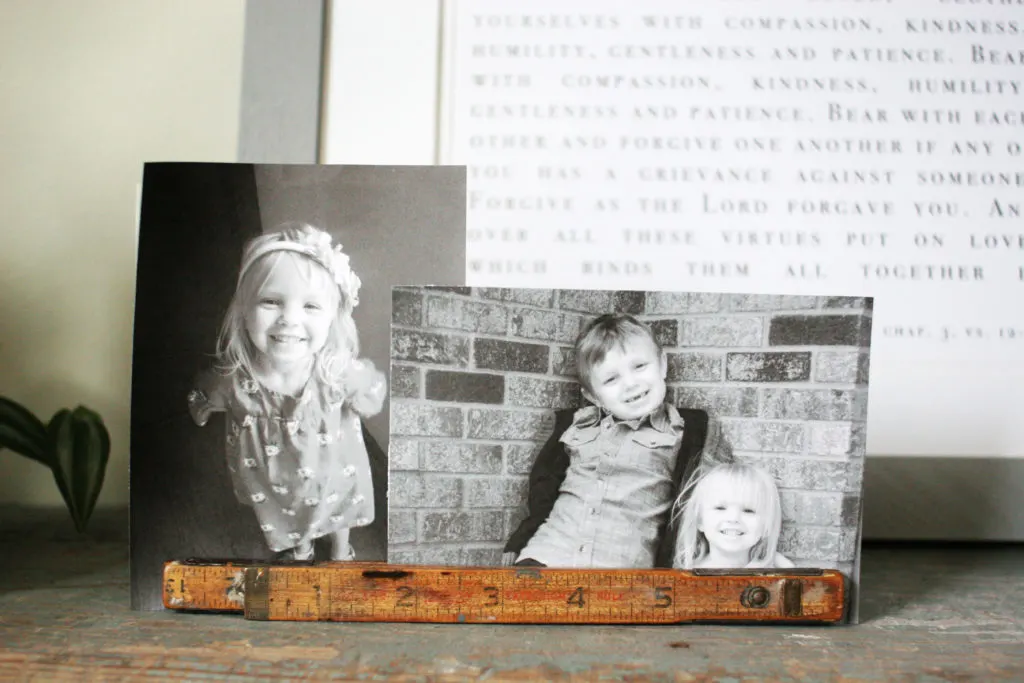 #2: Turn your flower frogs into photo frogs.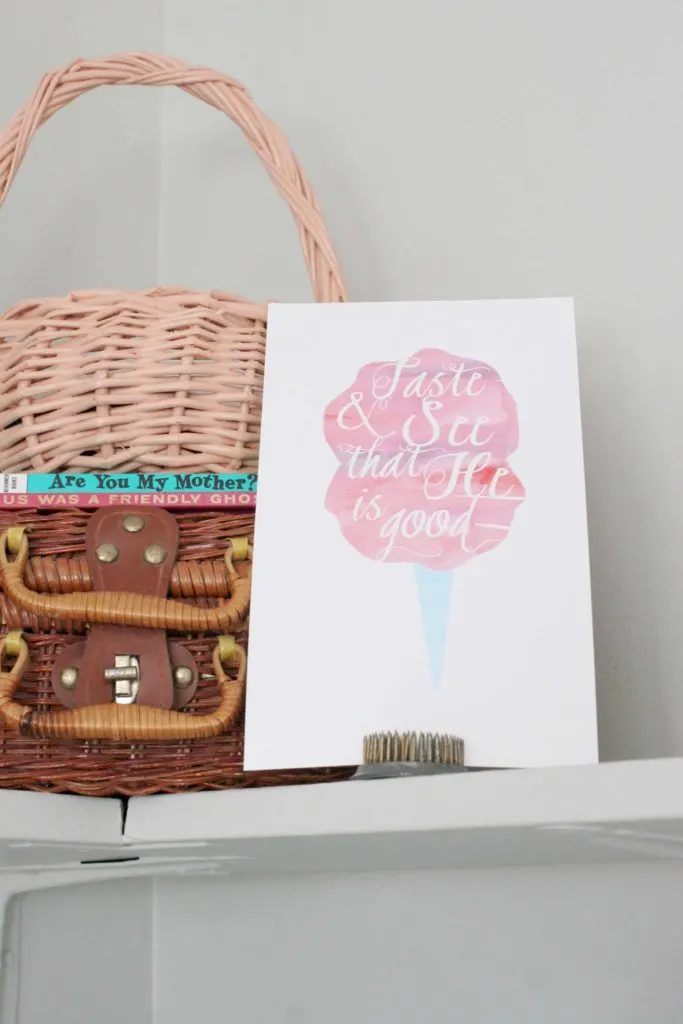 #3: Mailing organizers make a simple display spot for family pictures.
#4: Save baby's crib springs and display family photos with clothespins.
#5: Use old washboards in place of picture frames.
#6: A vintage tennis racquet would make a great photo display in a boy's bedroom.
#7: Glass windows are an easy switch from the traditional picture frame.
#8: A vintage wooden pant hanger is a simple photo display solution.
#9: Ribbon and mirrors make an elegant accent to a basic picture frame.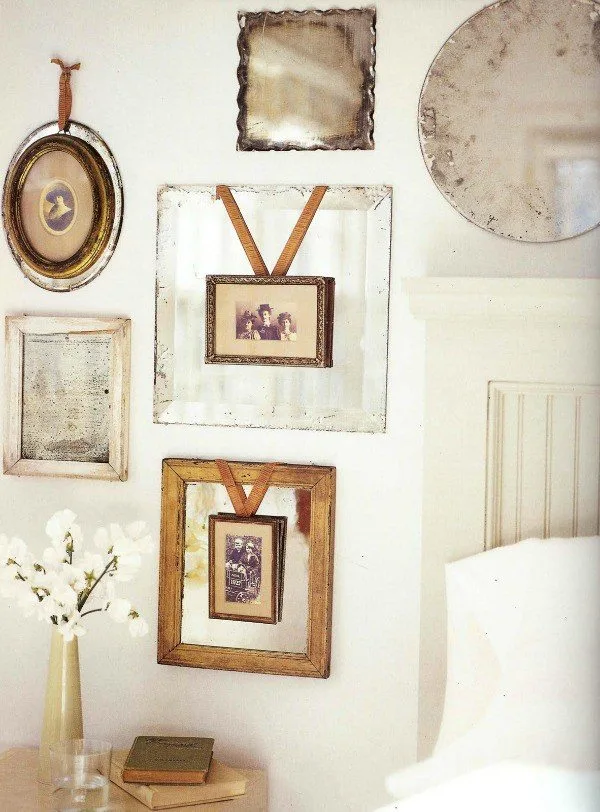 viaJoyful Scribblings, original sourceReal Simple
#10: An old brush head is a unique photo display idea.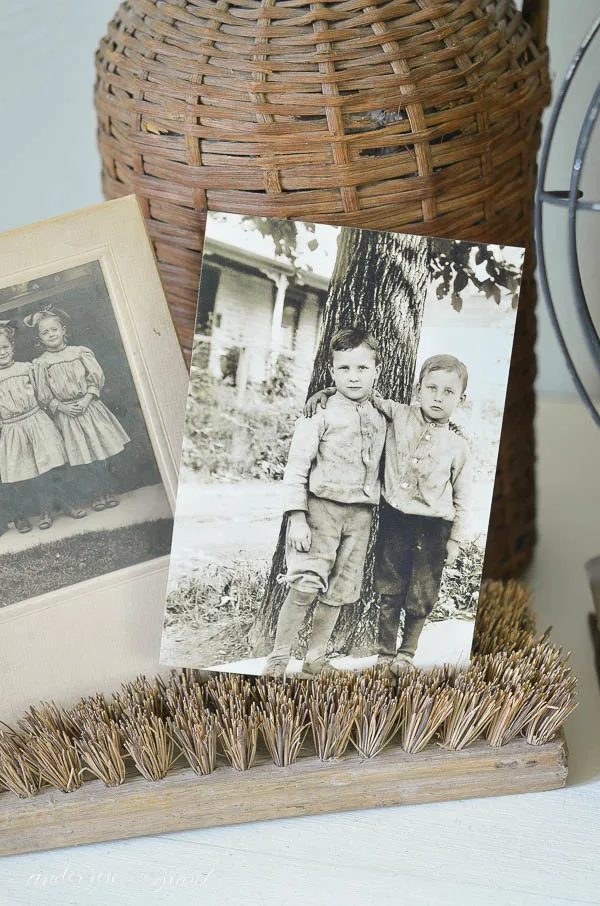 Anderson and Grant
#11: Mount a vintage ladder to the wall and turn it into a shallow shelf.
#12: A discarded shutter with twine and mini clothespins becomes a quick-change photo display.
#13: Bike wheels make for interesting 3D wall art, and a spot to display family pics.
#14: Save the lids to broken teapots for dainty photo displays.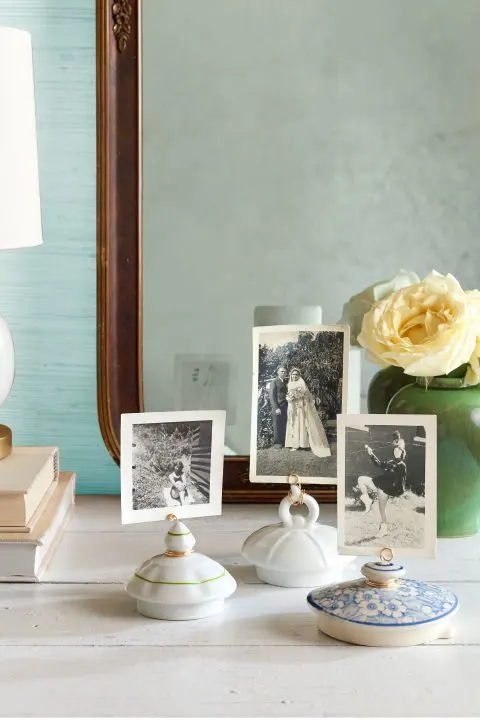 #15: Florence from Vintage Southern Picks has a collection of vintage photo display ideas, including old wooden sewing spools.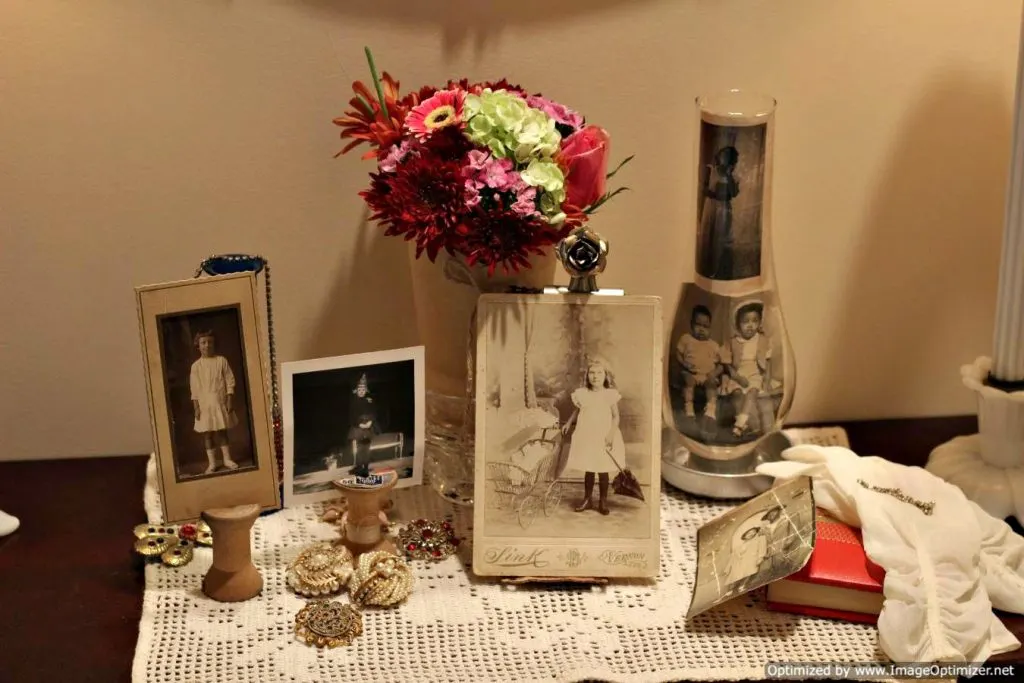 Keep Reading! Go to Page 2