Last week I shared my Mini Office project (which had been on my to-do list for quite some time) motivated by the New Year's Organizing Revolution over at Organizing Made Fun.
The challenge this week is to organize a kitchen space. Since our china has been in storage since we got married SIX YEARS AGO — yes, I'm not kidding — I thought it *might* be time to get them out.
By the way, if you wait six years to open wedding gifts, it's like opening brand new gifts, because you surely don't remember what they looked like. We even found out we own a cake platter. Score!
There actually is some logic to why they have been in storage for so long. We have a set of basic everyday dishes in our kitchen, but we don't have enough cabinet space to put our china in the cabinets too.
And up until the fall, we didn't own a hutch either. Until my husband went to his first-ever estate sale and found this beauty for only $200. And it was handmade by the owner of the estate!
I had shown Mike these inspiration photos, and he found our hutch for about $1000 less than any of the other pieces we had looked at.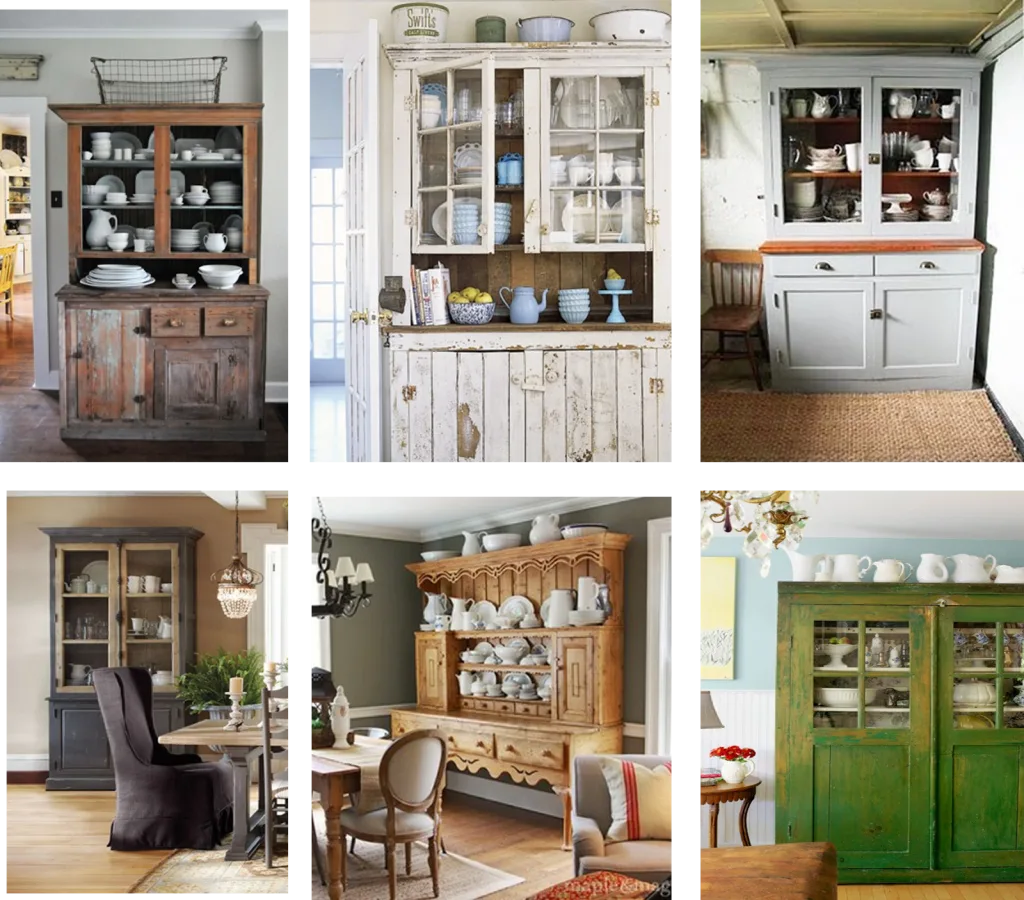 The biggest difference between the inspiration photos and the one we purchased is the solid upper doors. Since I'd had my china in storage for 6 years, I wanted to be able to enjoy our pretty white china through clear glass doors!
However, right now I was taking advantage of the solid doors, since we were storing random paint and DIY supplies in it (isn't that what should be stored in a dining cabinet?).
We may eventually try to convert the inset on the doors to glass. Does anyone have any tips on how to do this?
But, for now, I simply removed the doors and filled it with our dishes. And WOW, what a difference. I am in love.
And there is so much storage in this piece that I cleared out some additional space in my kitchen cabinets.
I used some of our wooden serving dishes in the drawers to hold the smaller items. This works great from a space-saving standpoint because the serving dishes perform double duty as a drawer organizer.
The lower cabinets conceal all of our party supplies, paper products, table linens and dish linens.
In my post next week (here) I'll share with you several of the "secret" storage spots you don't immediately notice when looking at the hutch:
Plate Holders
Hidden Storage
Maximizing Vertical Space
Can you find them?