We all have different visions for our homes, but many of us would like to create a cozy home:
– a home that feels welcoming and warm
– a home that makes hospitality simple
– a home that keeps everyday life relaxed.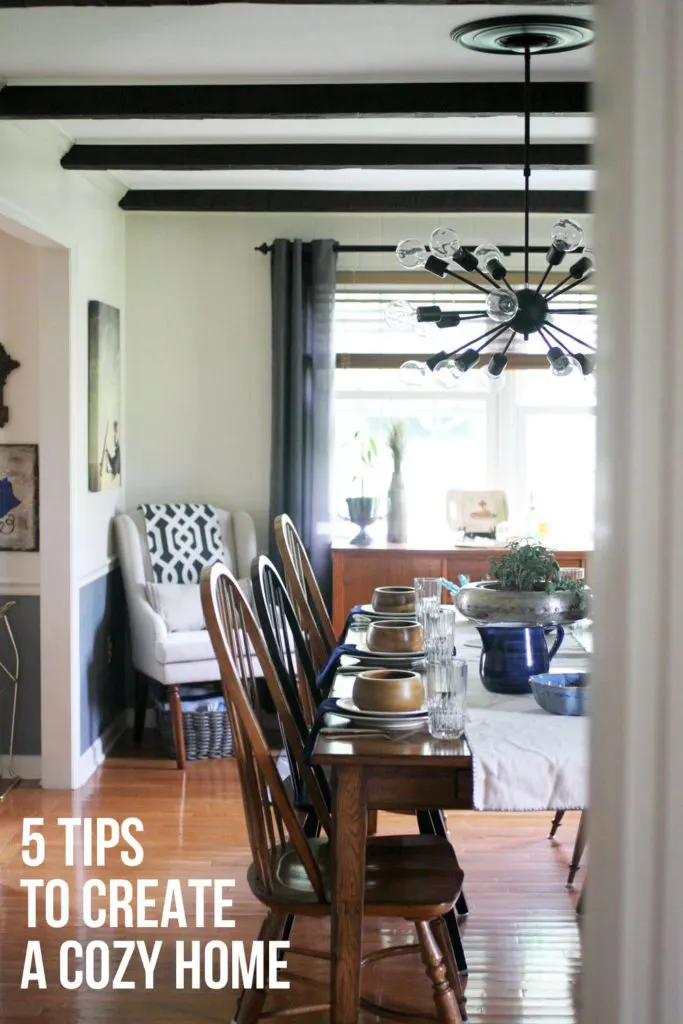 These are a few of the ways that I'd describe the vision for my home. What do you think of when you envision a cozy home?
Today, I'm over at Aldy's blog, Al Dente Gourmet, sharing 5 Tips to Create a Cozy Home. You all know that I'm passionate about creating a home and telling the story of a family, through our homes. The tips that you'll find over at Aldy's will help you express your family's story, personality, and history…. all while creating a cozy space.
[Tweet "5 Tips to Create a #Cozy Home @aldentegourmet @craftivityd"]
As I mentioned last week, Aldy and I've been participating in the Solidarity Sisters series from Simple Moments Stick. I'm excited to be over in her neck of the interwebs, sharing a bit about my home. I hope you'll head over to learn a little more about creating a cozy home.