When you think back to the critical moments in your life, most likely, graduation is one of those. Whether from high school or college, it's an important moment. The future, even if you know your next step, is fairly unknown. Will you be successful? Will you love what you do? Where are you going from here? Graduation is a turning point.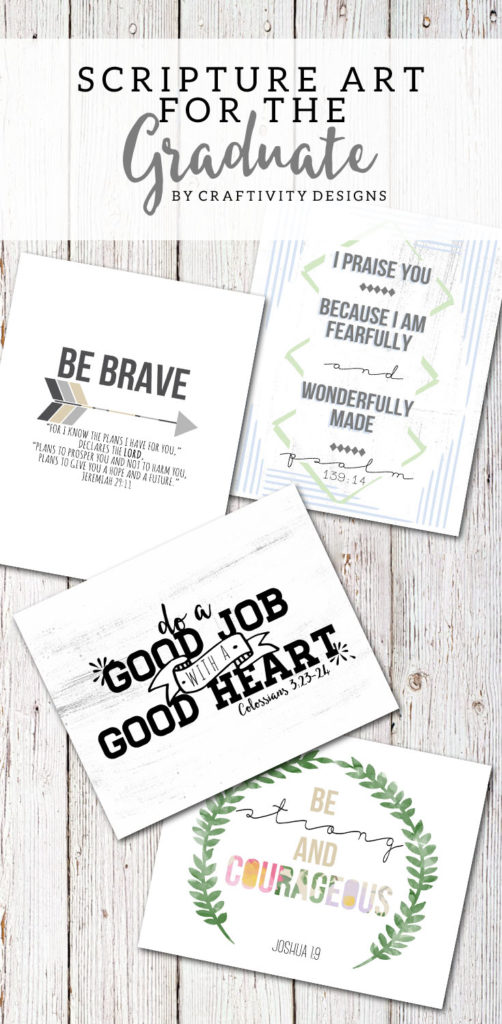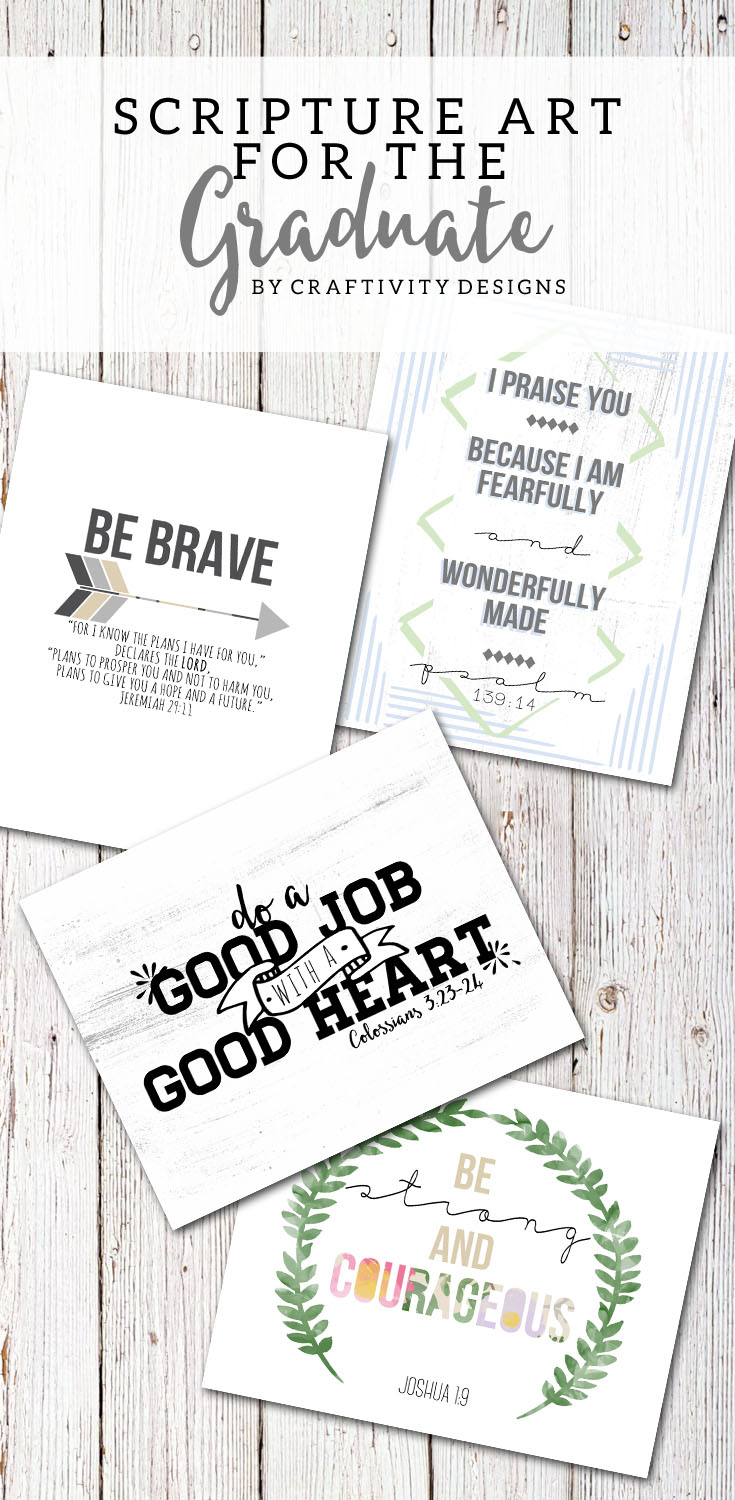 It makes sense, then, to shower these moments in blessings and prayers. I've pulled together a few prints that illustrate some of the Biblical truths that we can remind ourselves of as we enter a new phase in life.
---
Scripture Art for the Graduate
#1: Do a Good Job with a Good Heart
Encourage the graduate to face the new challenges in life with an optimistic heart and a strong work ethic.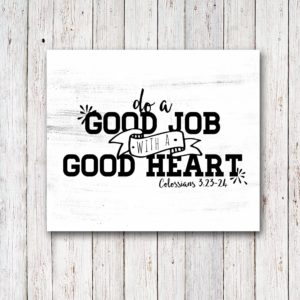 Digital Copy: $5 // Print Copy: Price Varies by Size
#2: Fearfully and Wonderfully Made
Remind the graduate that their skills, talents and weaknesses are part of who they are, hand-knit by the Creator to glorify Him.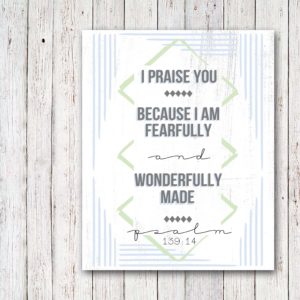 Digital Copy: $5 // Print Copy: Price Varies by Size
#3: Be Brave
Inspire the graduate to face the things that are unknown, with a hope that comes only from the Lord.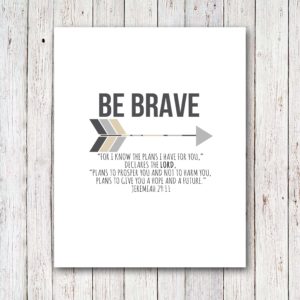 Digital Copy: $5 // Print Copy: Price Varies by Size
#4: Be Strong and Courageous
Challenge the graduate to face adversity fearlessly, because God is with them wherever they go.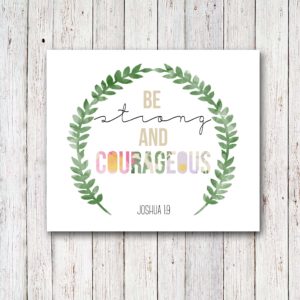 Digital Copy: $5 // Print Copy: Price Varies by Size
---
Each print is available as a digital copy or a print copy. If you purchase the digital copy, feel free to print as many copies as you'd like and give them as gifts for years to come. If you're not interested in print-it-yourself, then choose the print copy. I will have it professionally printed and shipped to your door.
I love the idea of art as a graduation gift because it's something the graduate can hang in their dorm room if they are heading to college — or in their apartment if they are taking a new job. The words we surround ourselves with can be a daily reminder of the truths in scripture. Check out my shop for more scripture prints.
[Tweet "4 Verses of Encouragement for the Graduate #graduation"]