Does your fireplace need a makeover? These before and after photos of German Schmear (or 'smear') fireplaces will inspire you to update your brick or stone hearth!
Our German Schmear brick fireplace project has been a hit, which got me thinking: wouldn't it be great to see German Schmear (also called 'smear') in other homes, too?! So, today, I've rounded up a collection of gorgeous German Schmear fireplace before and after photos.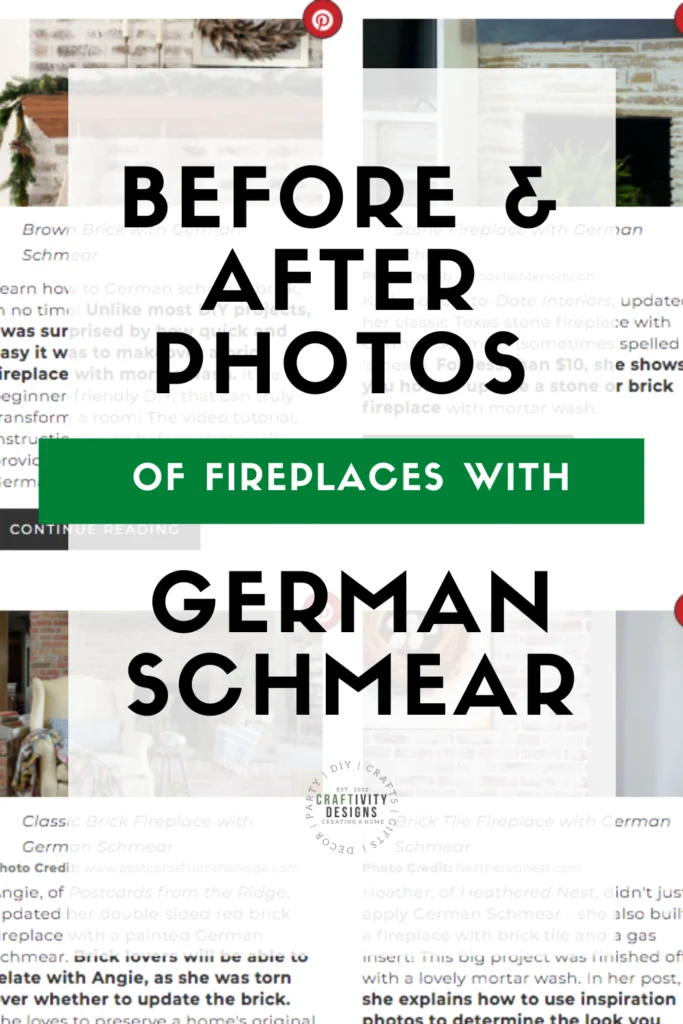 Is it ok to Paint Brick?
Yes! I've painted a brick fireplace, completed a german schmear treatment on brick, and even painted a faux brick backsplash. Painting brick has proven to be a durable, cost-effective, DIY project that truly brightens a room.
TIP: Have a dark room? Check out How to Brighten a Room (the Ultimate Guide), for all my favorite tips.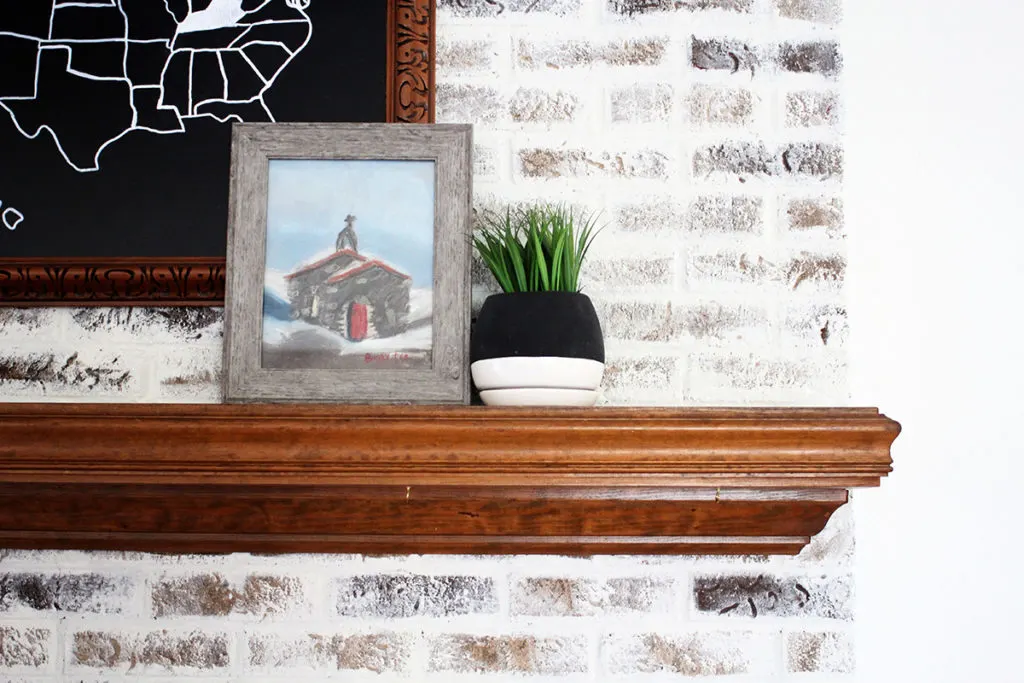 I love brick… the rustic texture, it's strength and durability. However, I prefer a lighter color palette. German Schmear is the best of both worlds – lightening brick without fully covering it. You retain the character of brick, while still brightening up a room.
If you're interested in trying this technique on your exterior, check out these examples of exteriors with German Schmear.
Before and After German Schmear
Note: To see both the before and after photo, click "continue reading". I only included either the before or after in this post. Please click through to the homeowner's post in order to see the before and after side by side.
If you liked this DIY project, you might also like:
Like German Schmear fireplaces? Pin it to save it!