Does your home's exterior need a makeover? These photos of German Schmear makeovers (also called German smear) will inspire you to update your brick home!
Does your brick exterior need an update? These 6 home exteriors were freshened up with a timeless look. Each of these German schmear before and after photos are a great example of how a centuries-old technique can breathe new life into a tired exterior.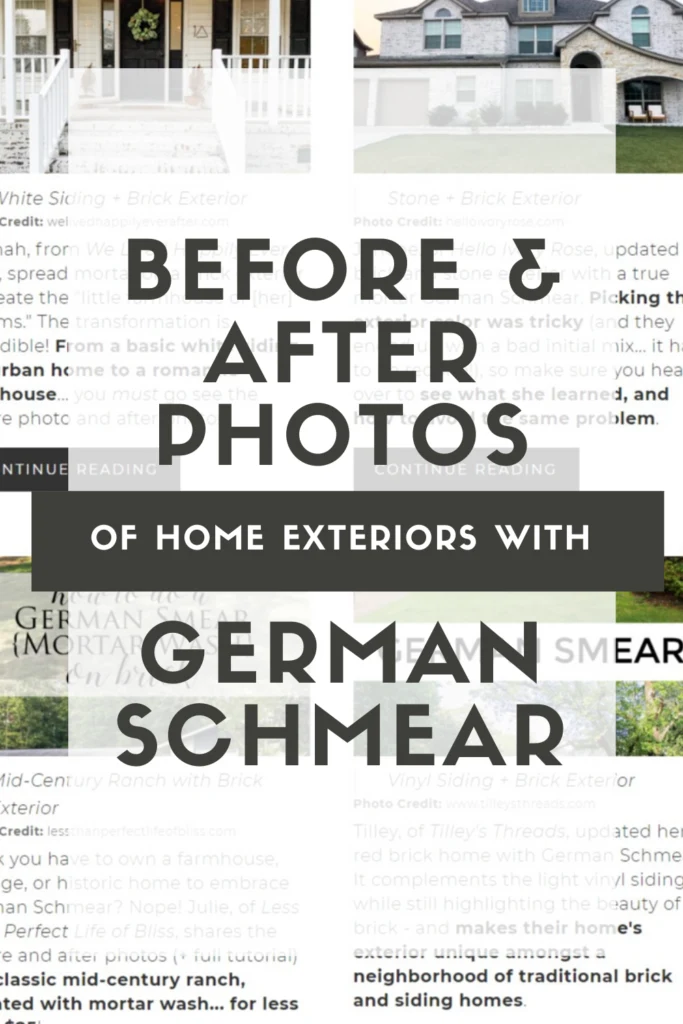 Why German Schmear?
We love our brick exterior. In fact, the strength and durability of brick are one of the features that sold us on our cottage-style home. However, as much as I love brick construction, I'm not a huge fan of its color palette.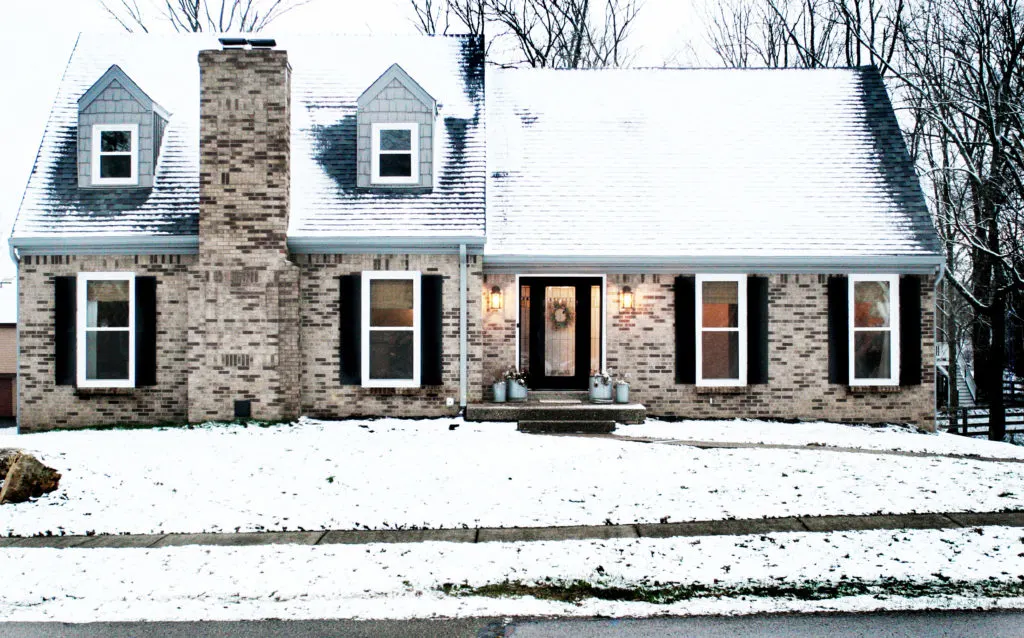 In decor, I prefer cooler tones over warm colors (such as brick reds and browns). Therefore, a German Schmear (or 'smear') provides the best of both worlds (for me!) — classic brick with a cooler color palette.
Last year, we used a German Schmear technique on our brick fireplace. We couldn't be more pleased with how it turned out — and it was quite an easy DIY project (which is hardly how DIY ever works out… haha).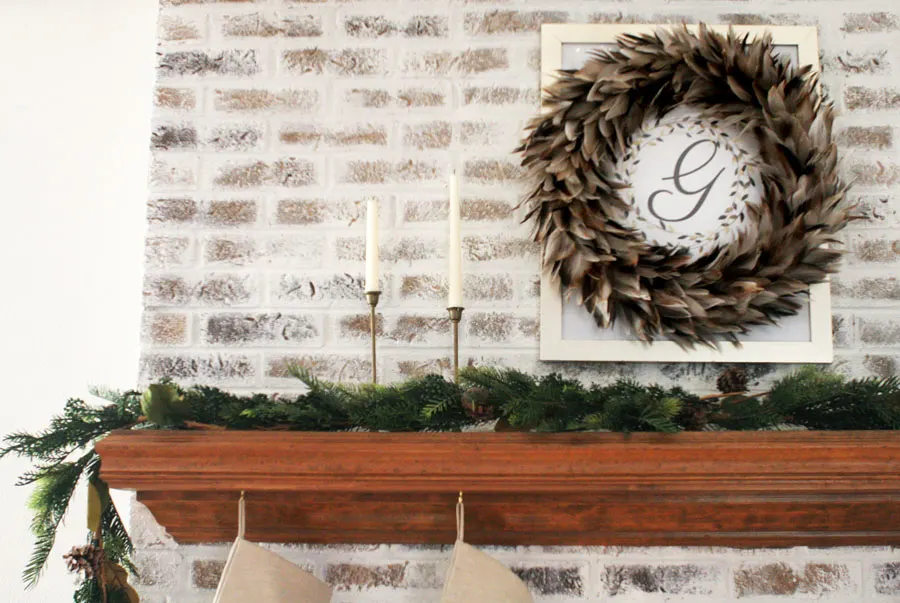 Next up? The exterior of our cottage-style home. We've already replaced the basic vinyl siding with board and batten siding and updated the front entry. Once we replace our deck (it's falling apart), applying a German Schmear to our brick exterior will be the next big outdoor project. In the meantime, I'm inspired by these lovely before and after photos!
German Schmear Before and After Photos
Note: To see both the before and after photo, click "continue reading". I only included either the before or after in this post. Please click through to the homeowner's post in order to see the before and after of each home side by side.
If you liked this exterior renovation post, you might also like:
Like German Schmear exteriors? Pin it to save it!