Modern Cottage Home Tour: Our cottage style home has a renovated exterior and kitchen, updated dining room, living room, bedrooms, and more!
We are quickly approaching the 2-year anniversary of purchasing our cottage style home. It's come a long way over the last 12 months, and today I'm taking you on a Modern Cottage Home Tour. Come on in!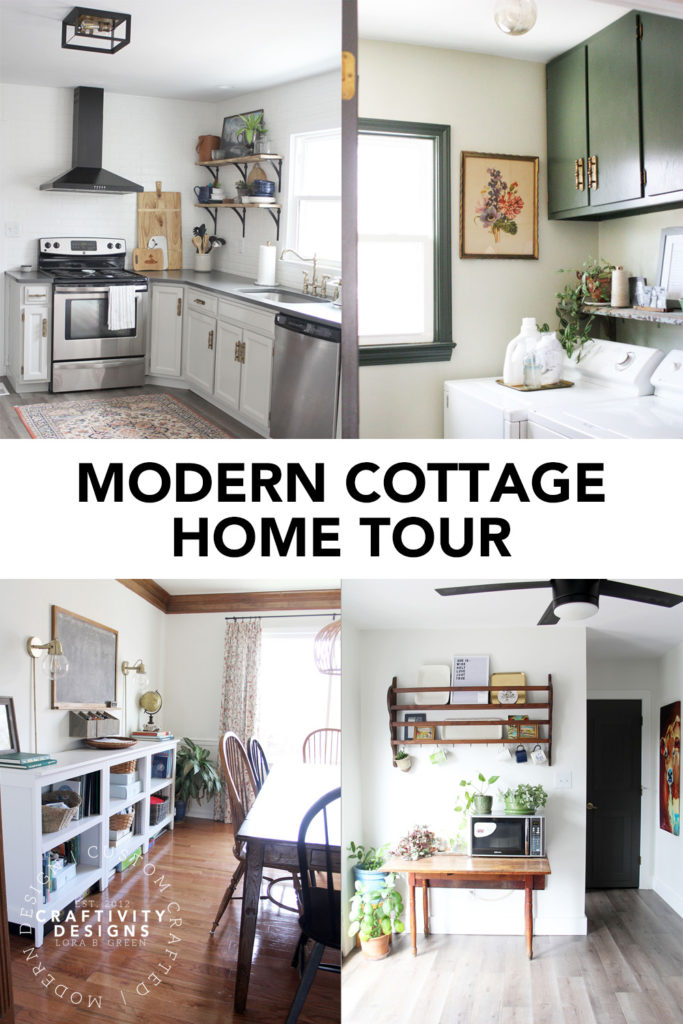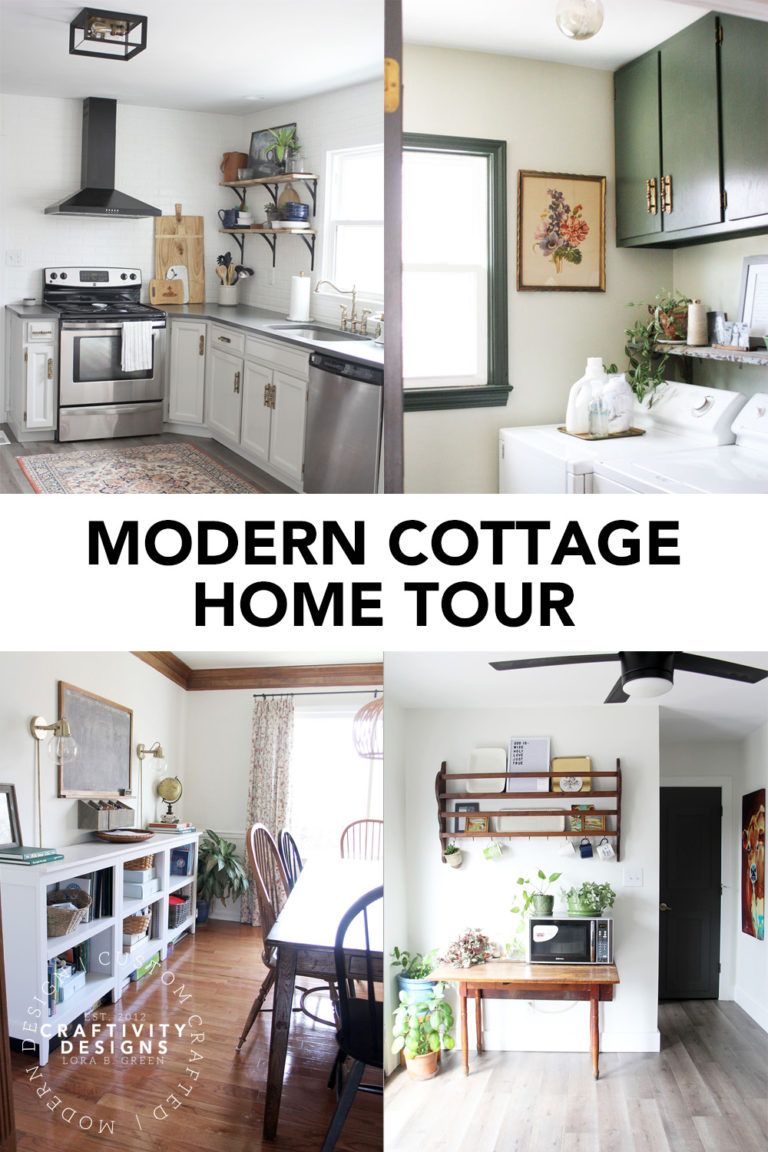 Disclosure: This blog post contains affiliate links for products or services.
What is Modern Cottage Style?
Modern Cottage is the term I've chosen to describe my design vision for our home. It includes the following elements:
| | |
| --- | --- |
| Elements | Examples |
| Traditional Cottage Architecture | Dark Wood Trim, Dormers, Brick Fireplace, Wood Ceiling Beams |
| Eclectic Furniture | Furniture from a variety of eras: Vintage, Antique, Modern |
| Modern Color Palettes | White, Black, Fresh Natural Tones (Green, Blue) |
| Current Hardware Finishes | Antiqued Brass, Satin Brass, Oil Rubbed Bronze |
Modern Cottage Home Tour: Exterior Renovation
If you recall, we bought a fixer-upper. The exterior, in particular, was in poor shape. Rotten wood siding, windows with broken seals, warped door frames, and an aging roof… to name a few.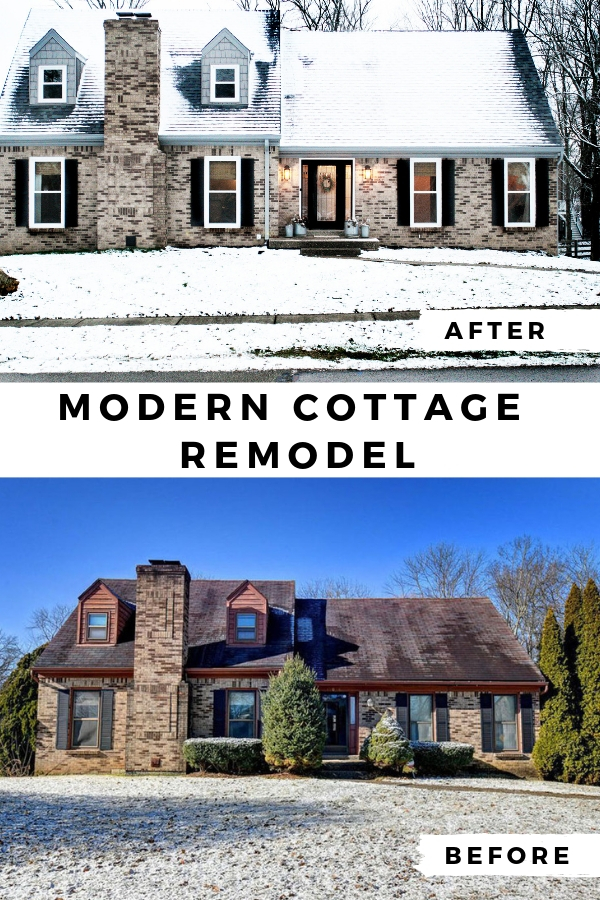 A gray roof and gray vinyl cedar-shake siding transformed the exterior color palette.
The exterior doors and windows were all replaced. For the front door, we chose a modern leaded glass door, painted black to match the shutters.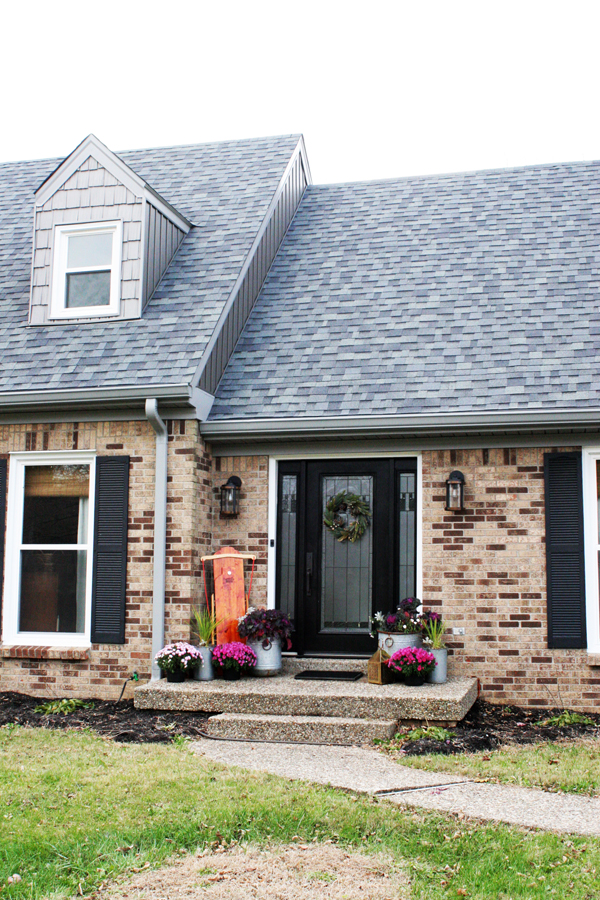 The back of the home was in need of new siding and deck repairs.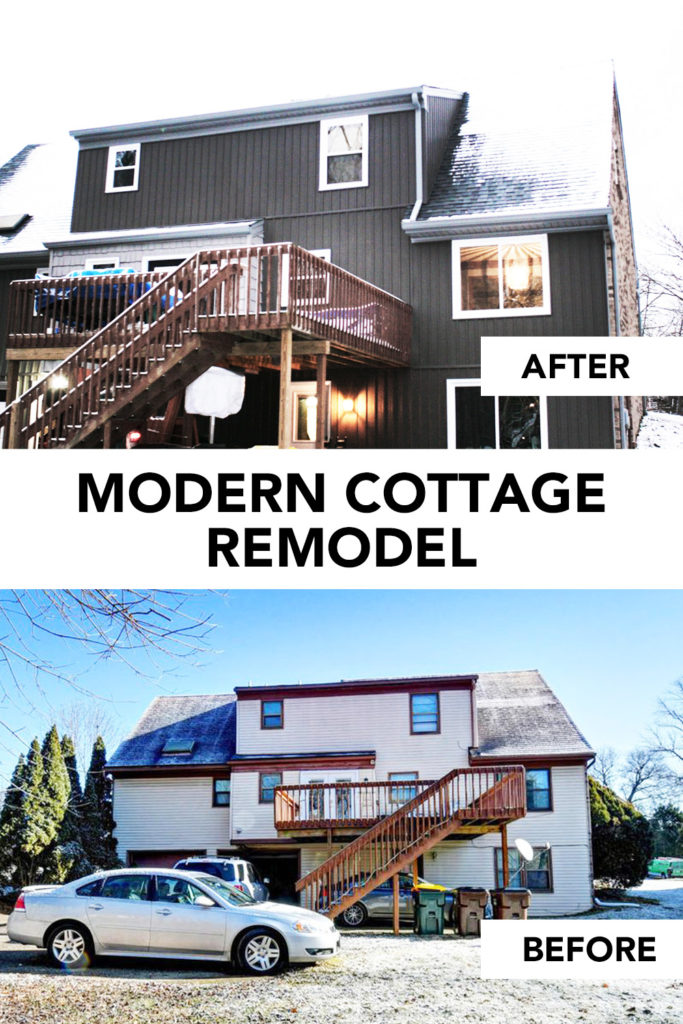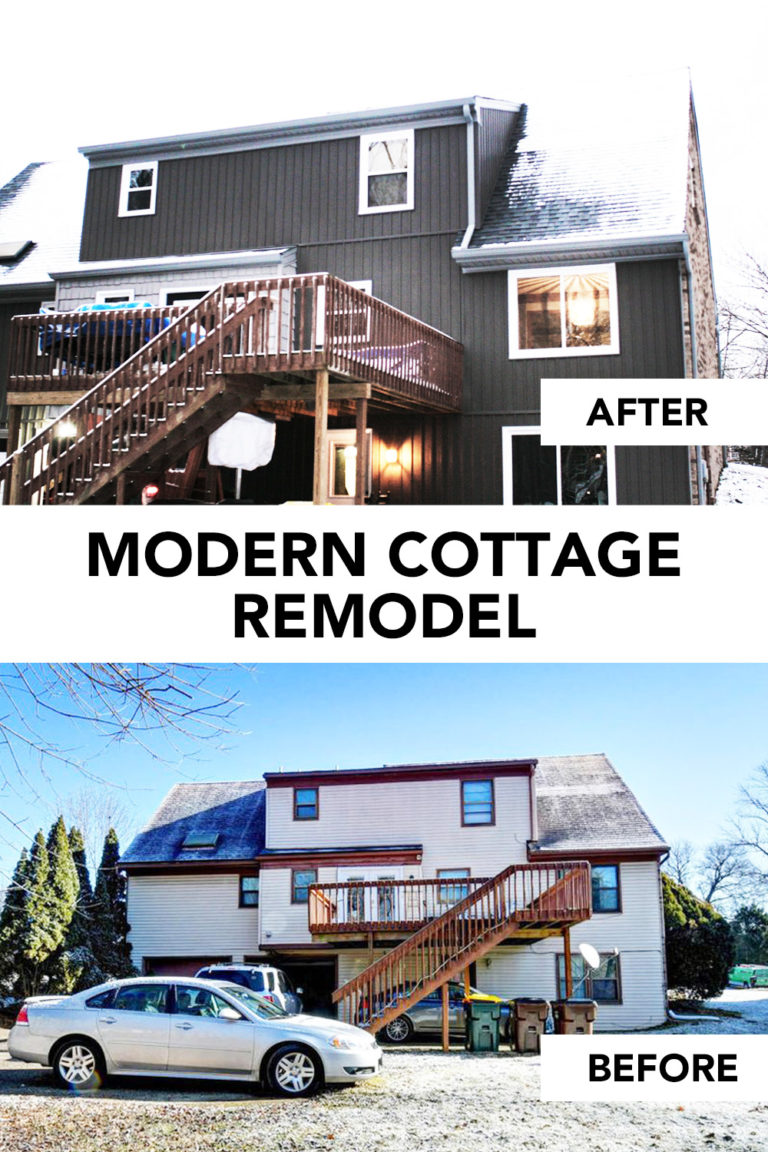 We replaced the siding with dark board and batten vinyl. The black french doors are surrounded by gray cedar shake vinyl, as a focal feature.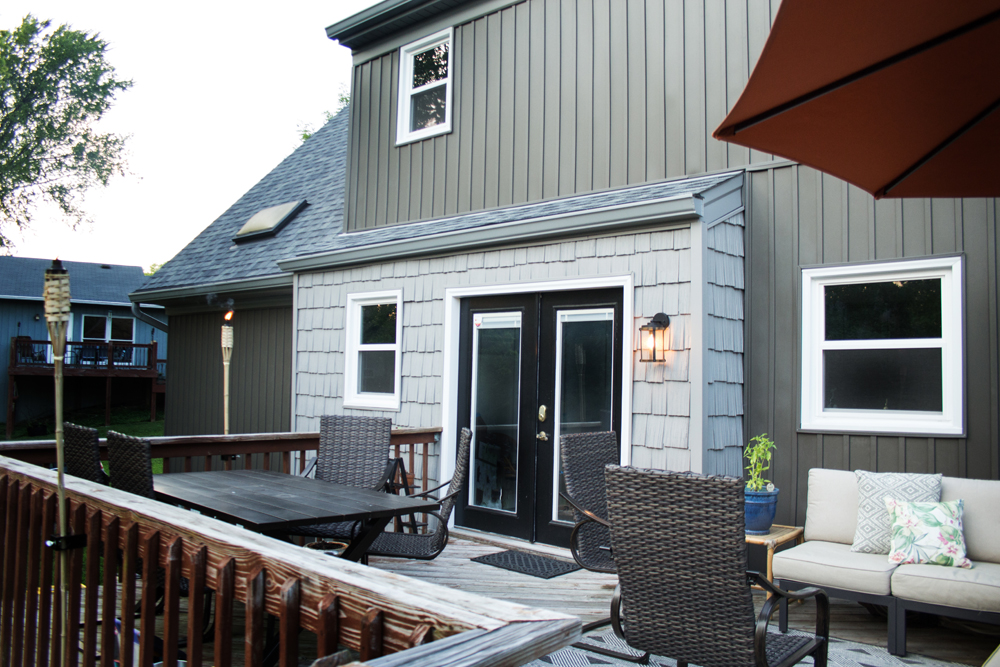 You can see more photos of the deck in our back porch tour or our cottage Christmas home tour. Refinishing the deck boards was on our to-do list for 2019, but it didn't get completed.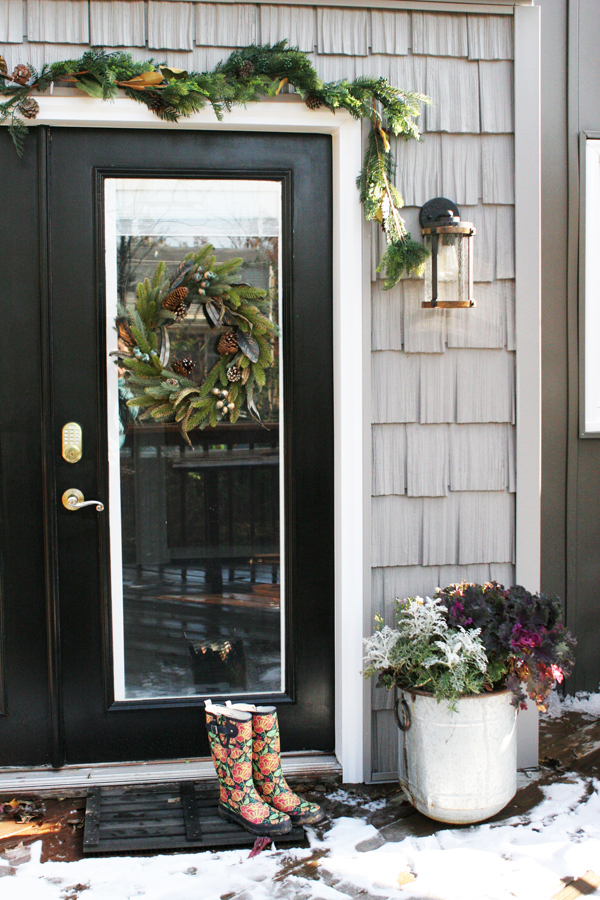 2020 Exterior Projects
Refinish Deck
Landscaping
Deck Solar Lighting
Modern Cottage Home Tour: Interior Renovation
Entry Way and Living Room
Heading inside, the entryway and living room was spacious but dark. The dark trim, paired with blue walls and brown brick, absorbs the natural light.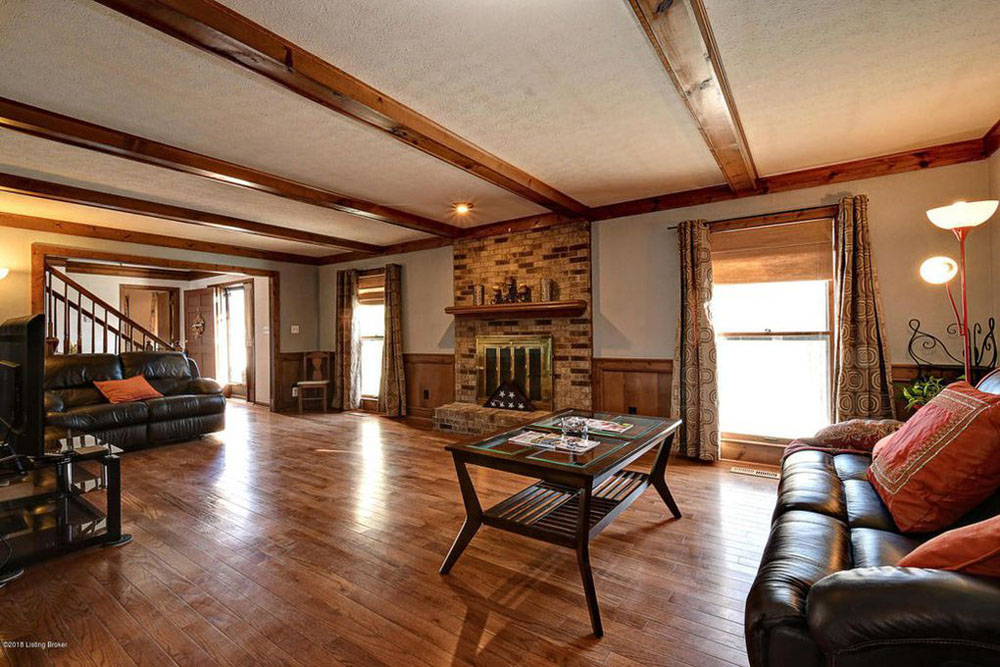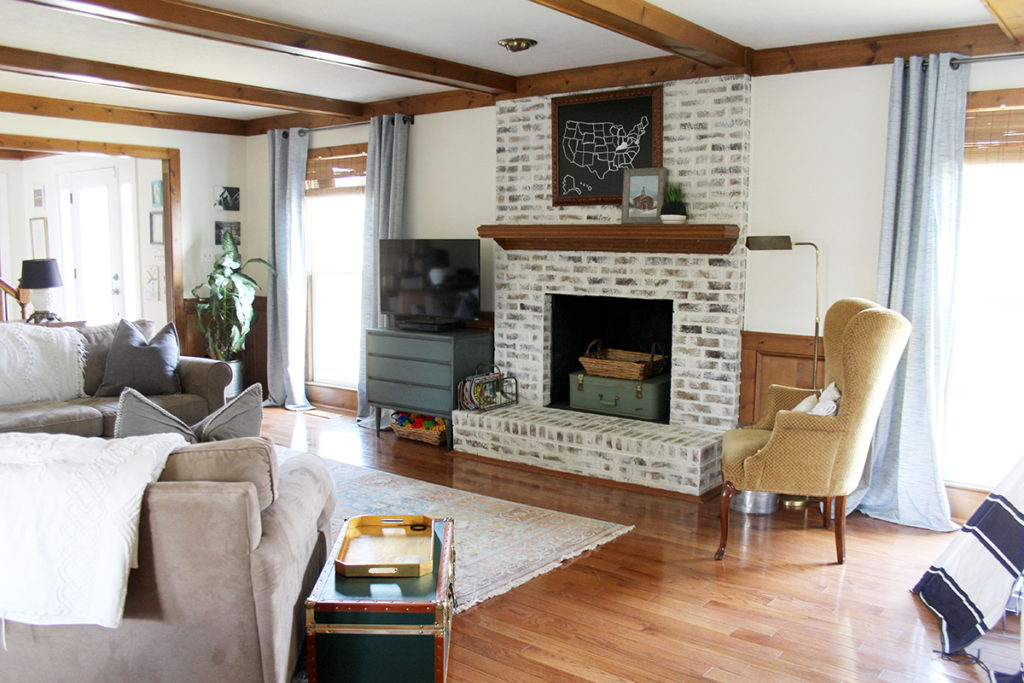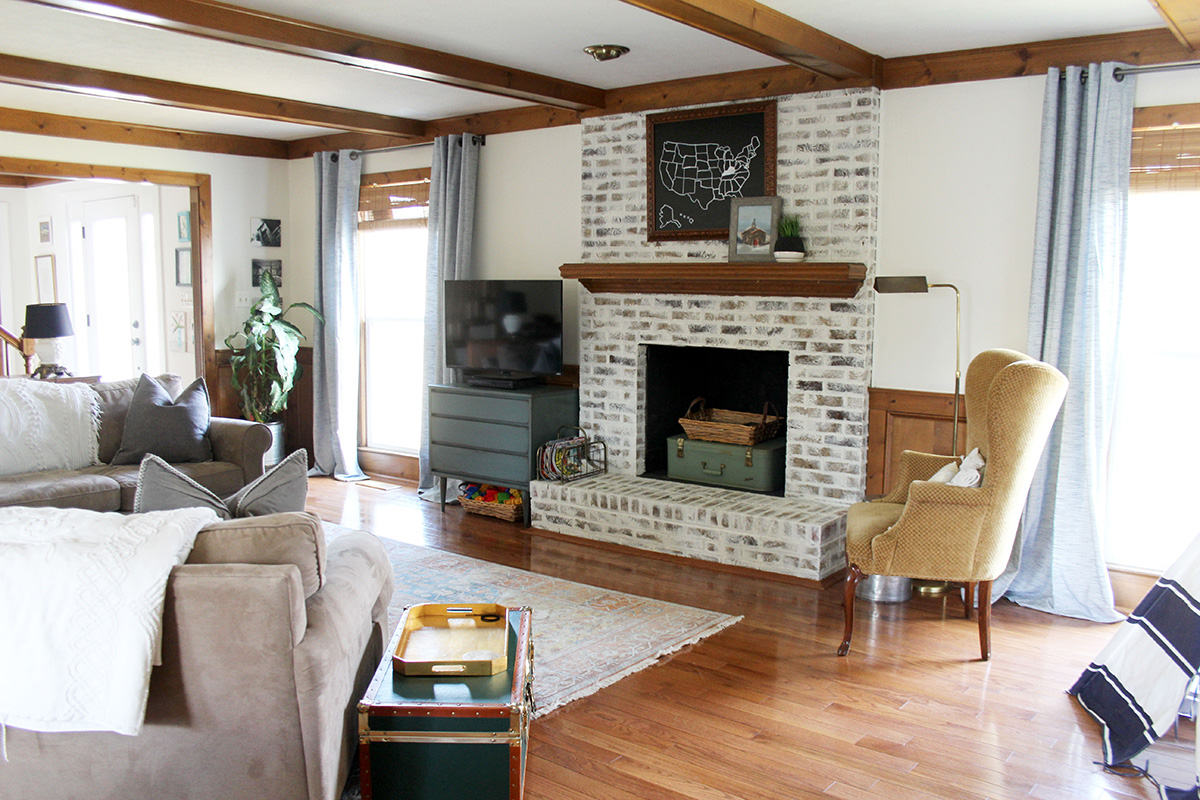 Applying german Schmear to the brick fireplace and painting the walls white has brightened the entire room. Plus, I love how the white walls highlight the wood beams.
2020 Living Room Projects
Replace Ceiling Light
Add Wall Sconces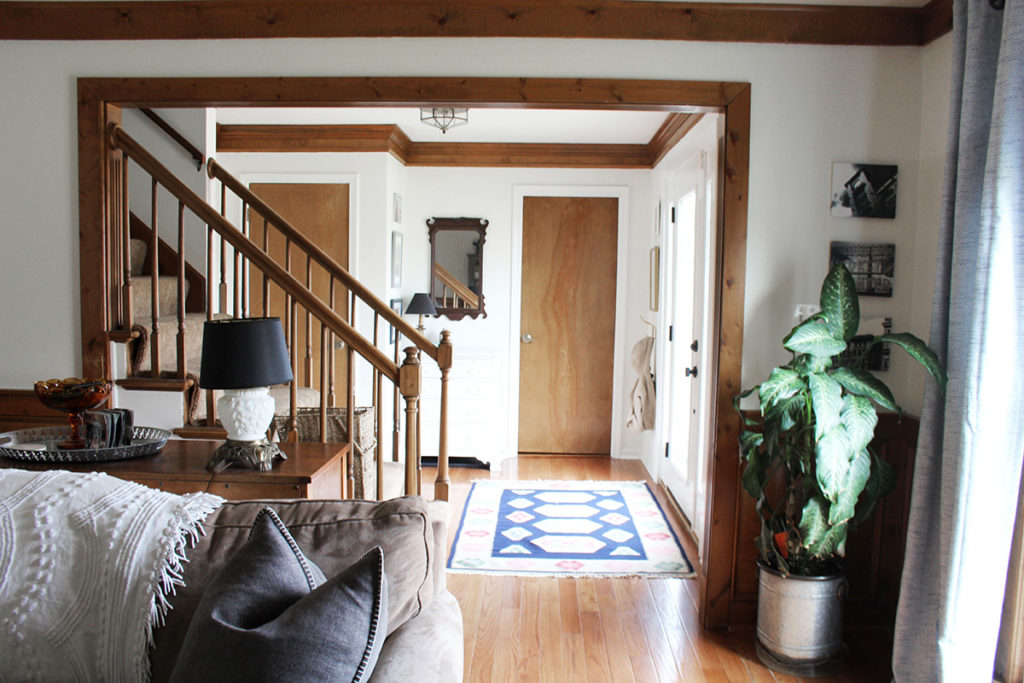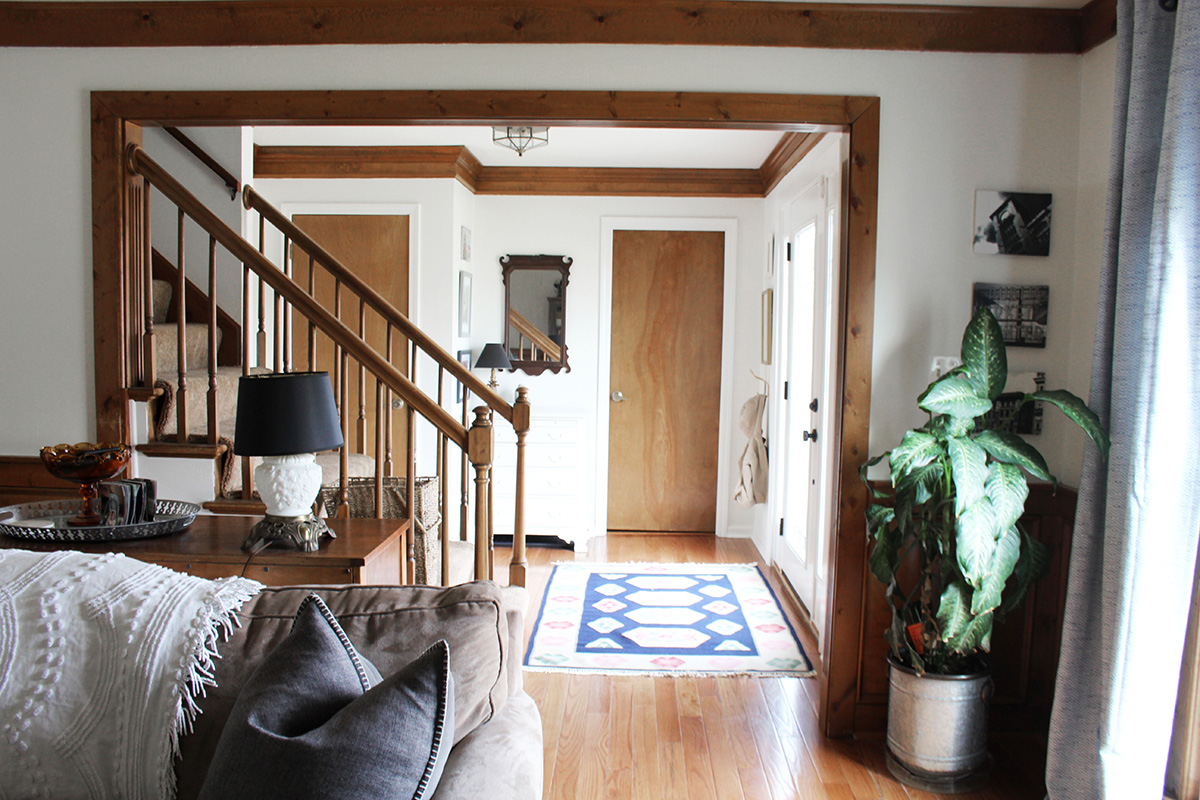 White paint also brightened up the entryway. It's much more functional than it was a year ago, as we've added a mirror, storage-packed dresser, and modern coat hooks.
In contrast, the stairs in our entry haven't been touched, and it's on the list for 2020.
2020 Entry Way Projects
Paint Interior Doors
Remove Carpet from Stairs
Refinish Stairs or Install a Runner
Kitchen and Dining Room
Like the exterior, the kitchen was in poor shape. The appliances were new, but there was an uneven tile floor laminate backsplash peeling away from the wall. Since the exterior renovations were pricey (and urgent), we had to makeover the kitchen on a budget.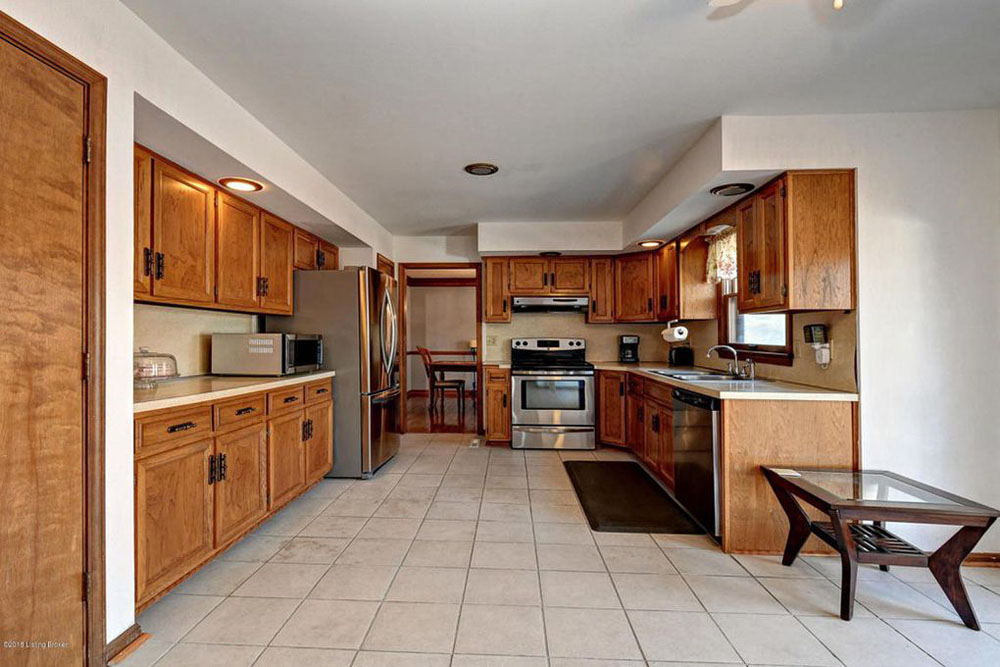 Since the cabinets were good quality, we opted for painting cabinetry and refinishing the hardware over replacing.
A new quartz countertop, faux brick backsplash, and laminate floors fixed all of the big concerns.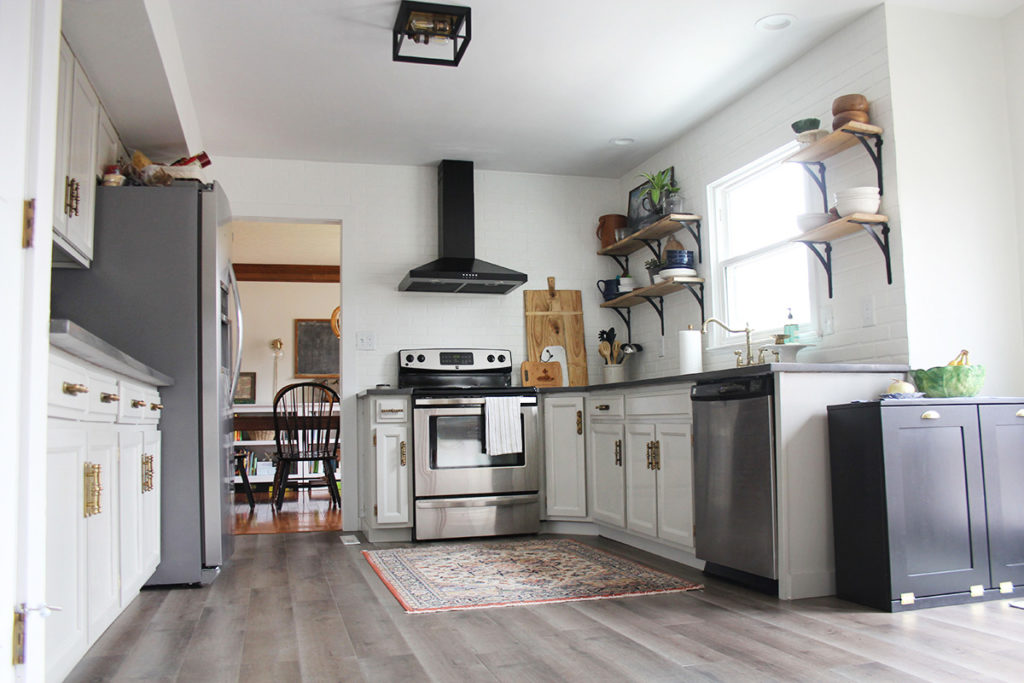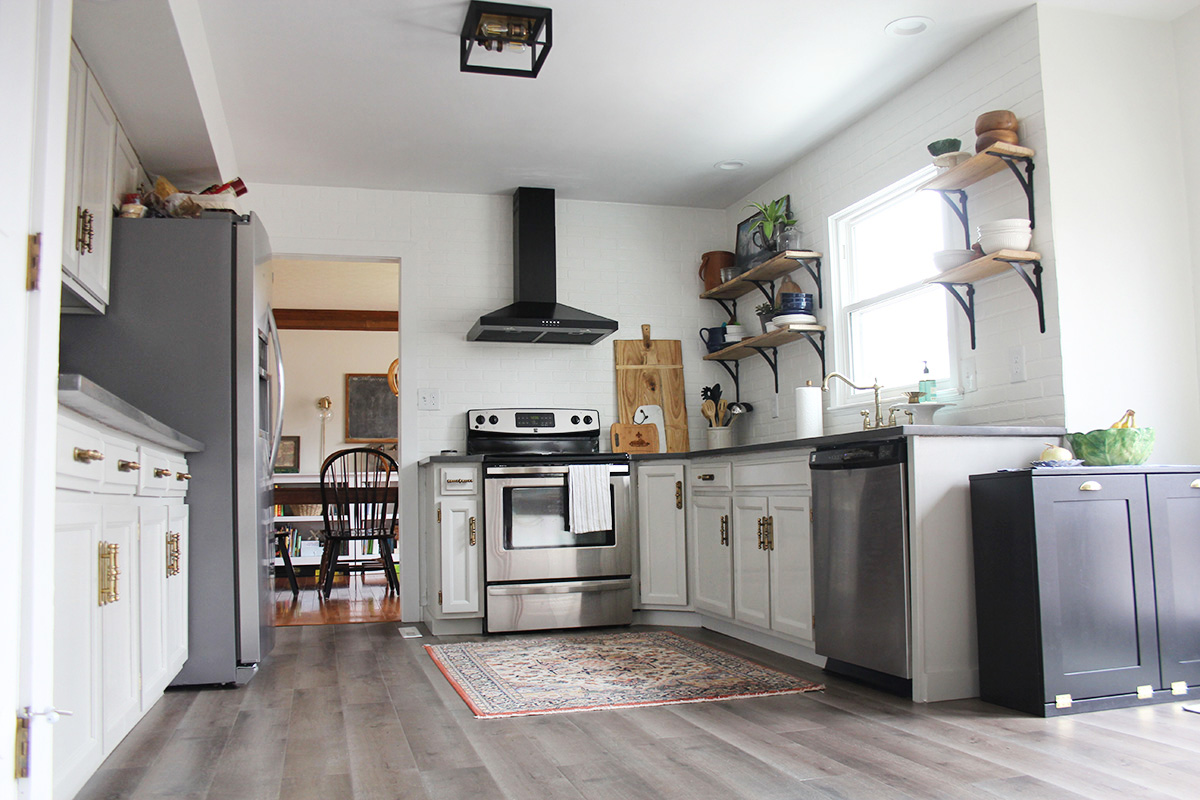 All that is left on the to-do list in here are a few finishing touches and fixes (unfortunately, our pretty brass faucet is prone to leaks… boo).
2020 Kitchen Projects
Add Trim around Cabinets
Replace Leaky Faucet
Like the living room, the dining room was painted in a gray-blue. Also, like the living room and entryway, it has gorgeous crown molding.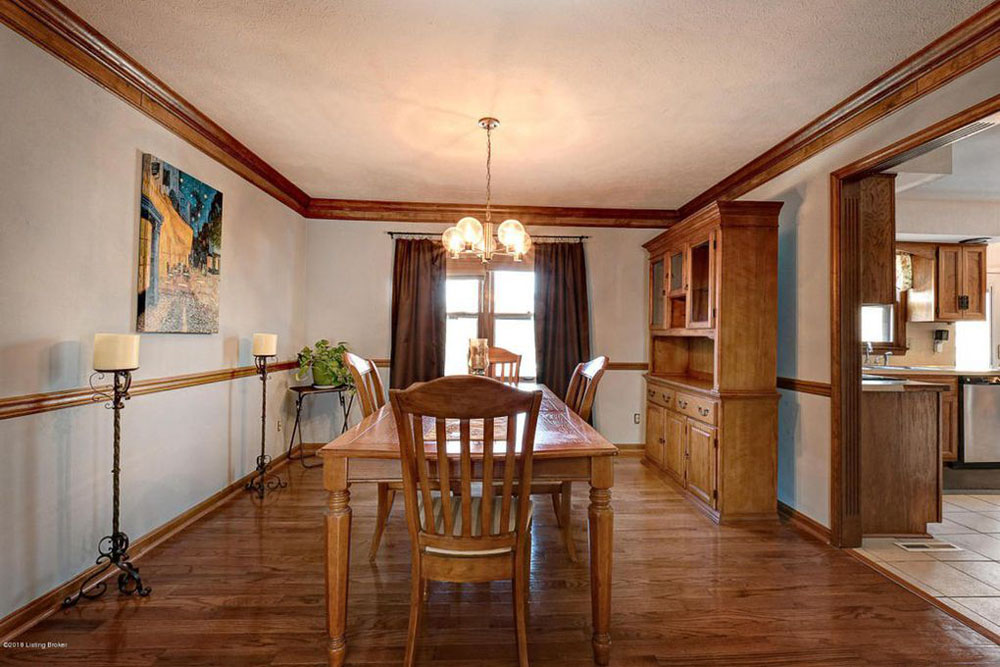 We painted the walls, chair rail, and base trim white so that the crown molding can shine. Since the dining room is also our homeschool room, storage was critical. Three small bookcases act as school storage or a serving buffet, when needed.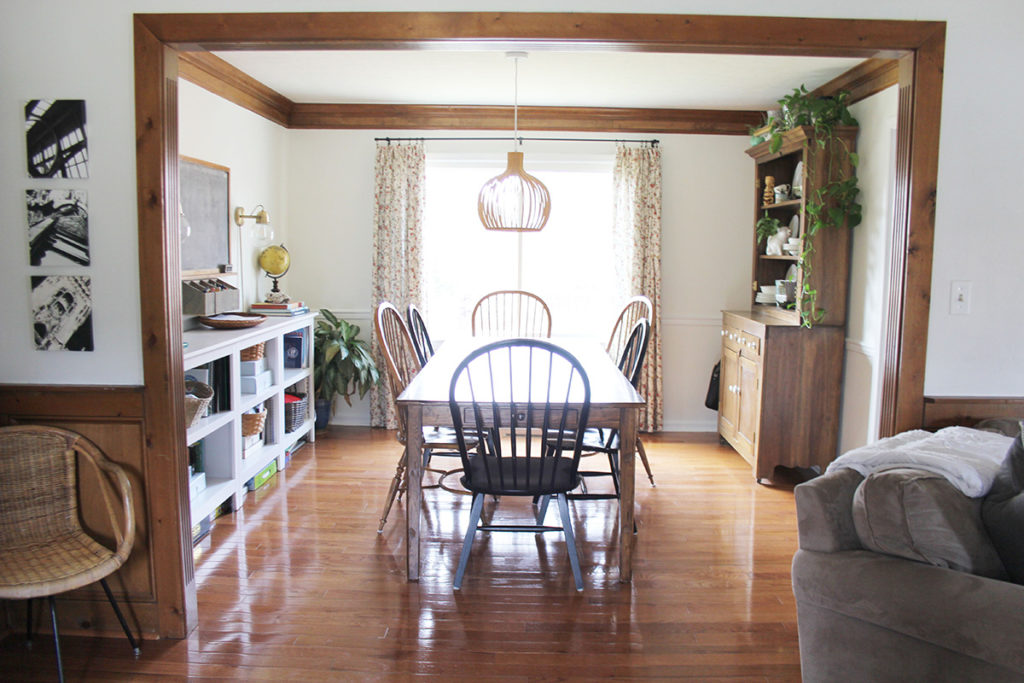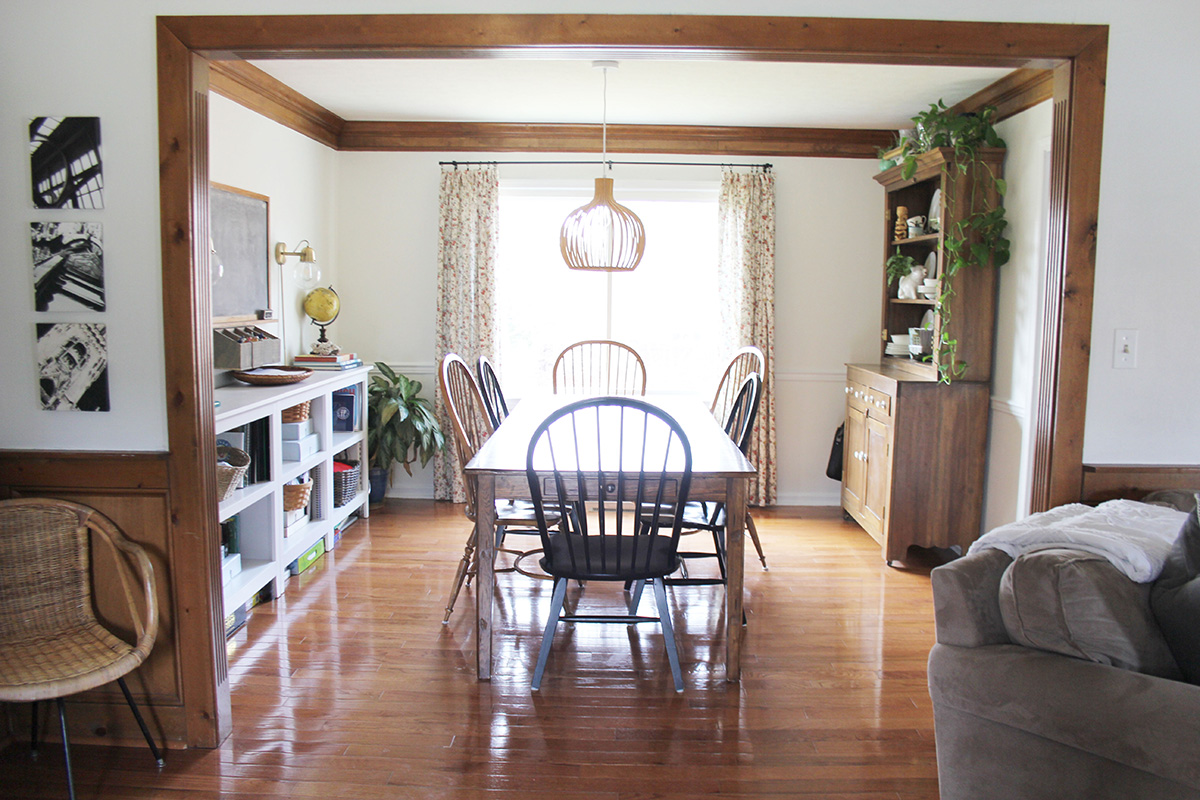 While I like the look of rugs in dining rooms, I don't find them to be practical if you actually eat in your dining room (and we do!). So, for the time being, this room is done!
Bedrooms and Bathrooms
Not much has changed in our Master bedroom and bath. The master bedroom's vaulted ceiling and neutral walls make it simple to update the room with our furniture and decor.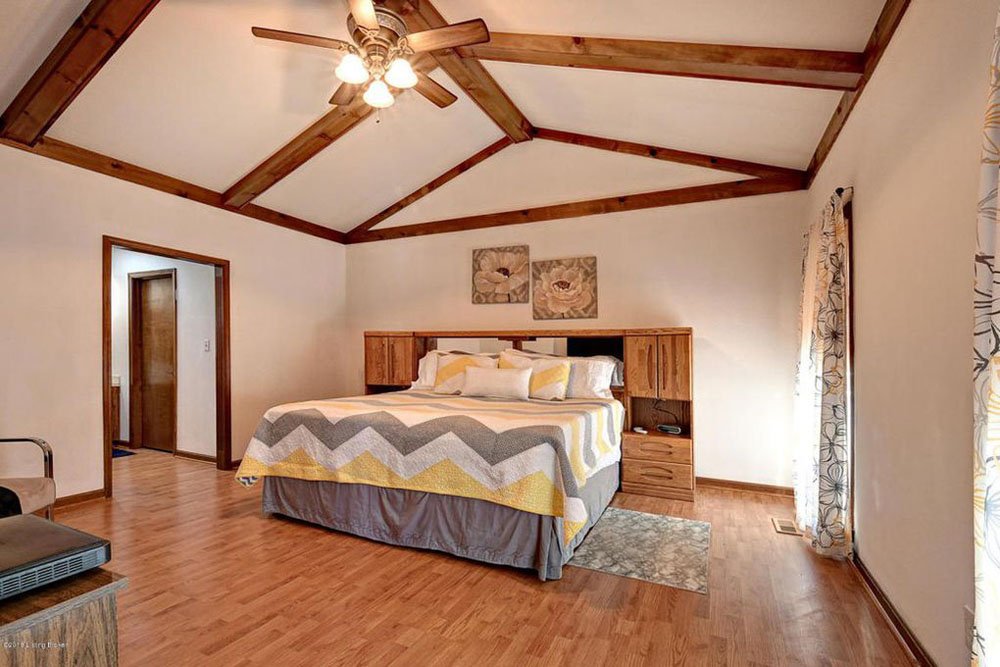 Depending on how ambitious we get this year, our master bedroom might make it onto the 2020 to-do list.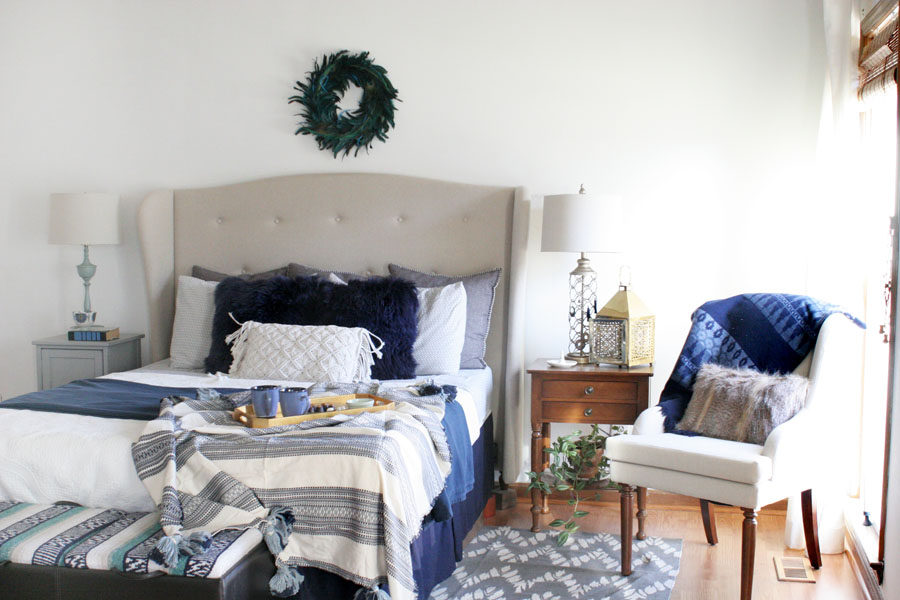 We've already bought a few pieces of furniture (not yet pictured), a rug and new lamps will be on my shopping list, and we might tackle a barn door for our master bath entry.
2020 Master Bedroom & Bath Projects
Paint Walls
Paint Base Trim
Replace Rug
Replace Lamps
Install Barn Door
Our current home project is the kids' rooms. When we moved in, they were both blank slates, painted white.
For the first two years, the kids shared a room. Black and white canvases, plus a few trunks, were enough to make the space feel a little more personalized. In 2020, they are getting their own bedrooms.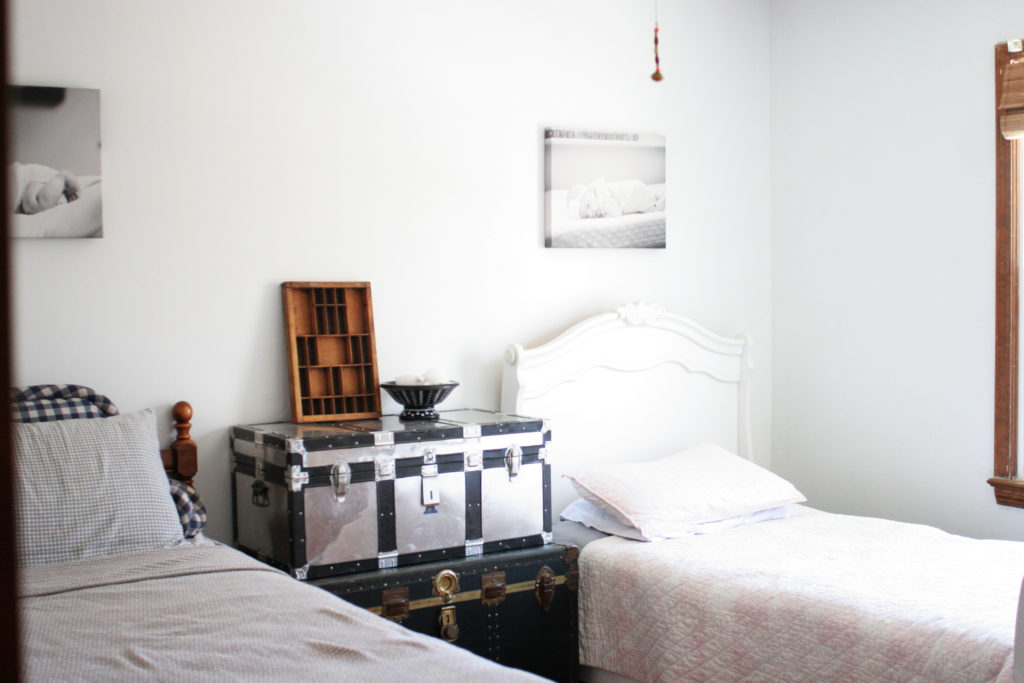 My daughter's room is nearly complete. I'd love to eventually add this fan (affiliate link) and we're still replacing outlets and switches. But otherwise, her pink little girl bedroom is done.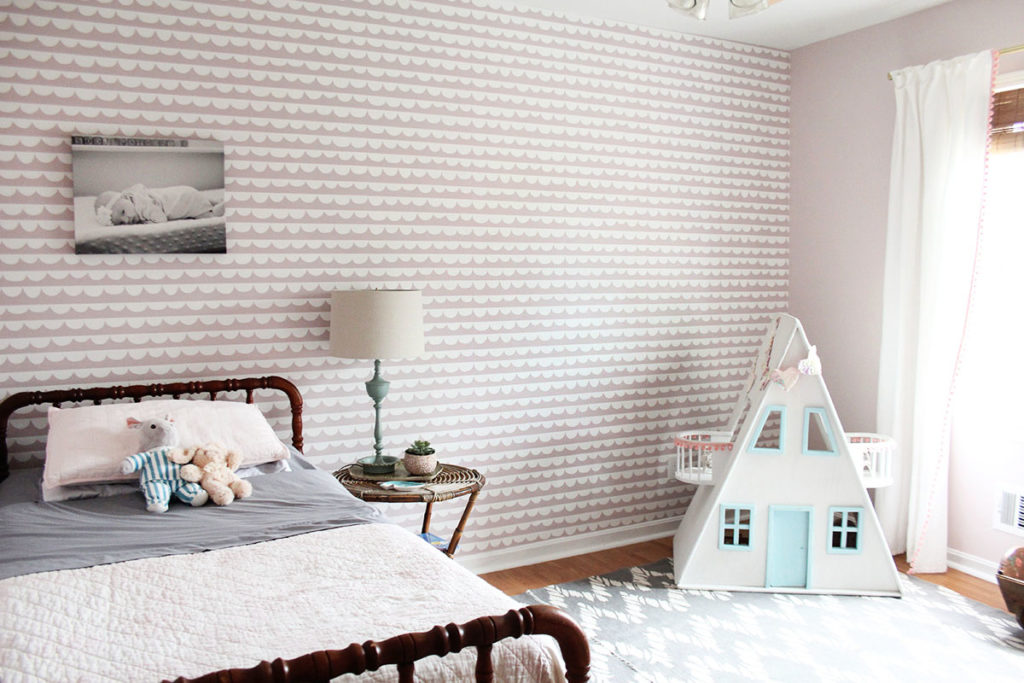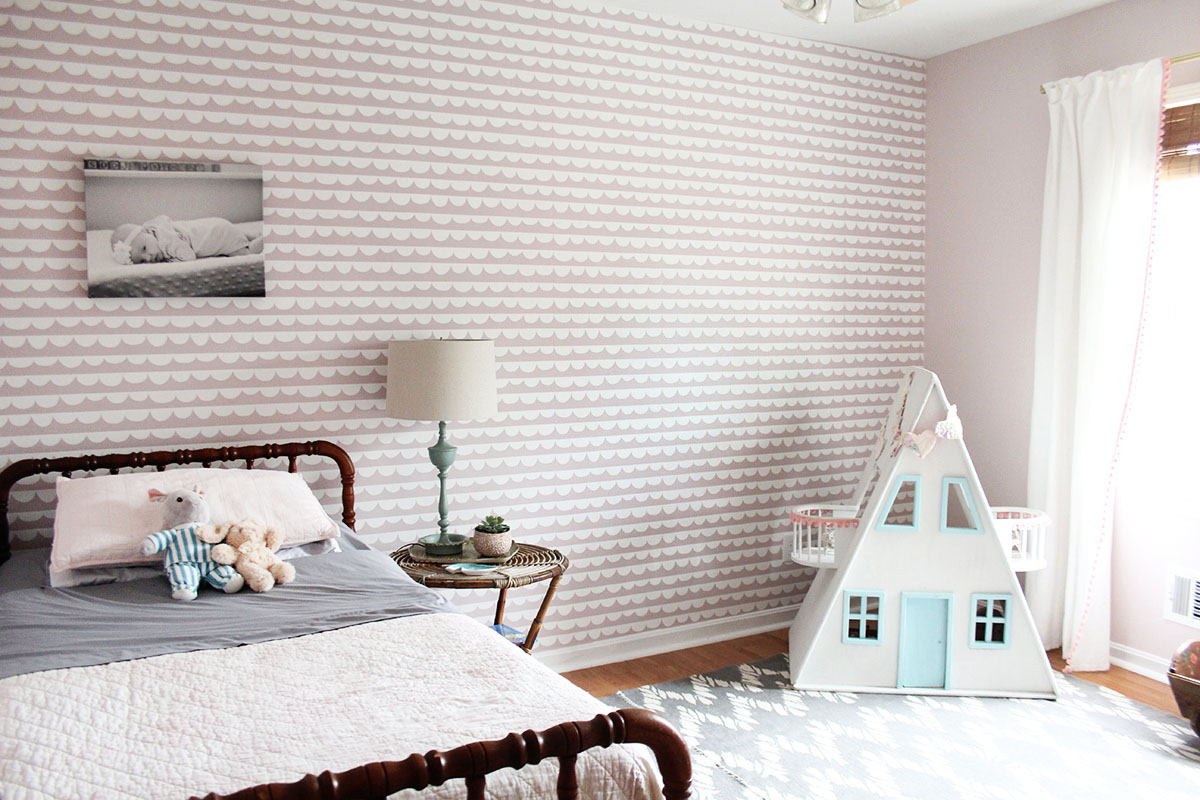 2020 Kid Bedrooms Projects
Replace Outlets & Switches
Replace the Fans
Paint Walls (Boy Bedroom)
New Lamp (Boy Bedroom)
The only updated bathroom is the hall bath on our main level. When we moved in, it had the same tile as the kitchen, a large vanity, and a vanity light bar.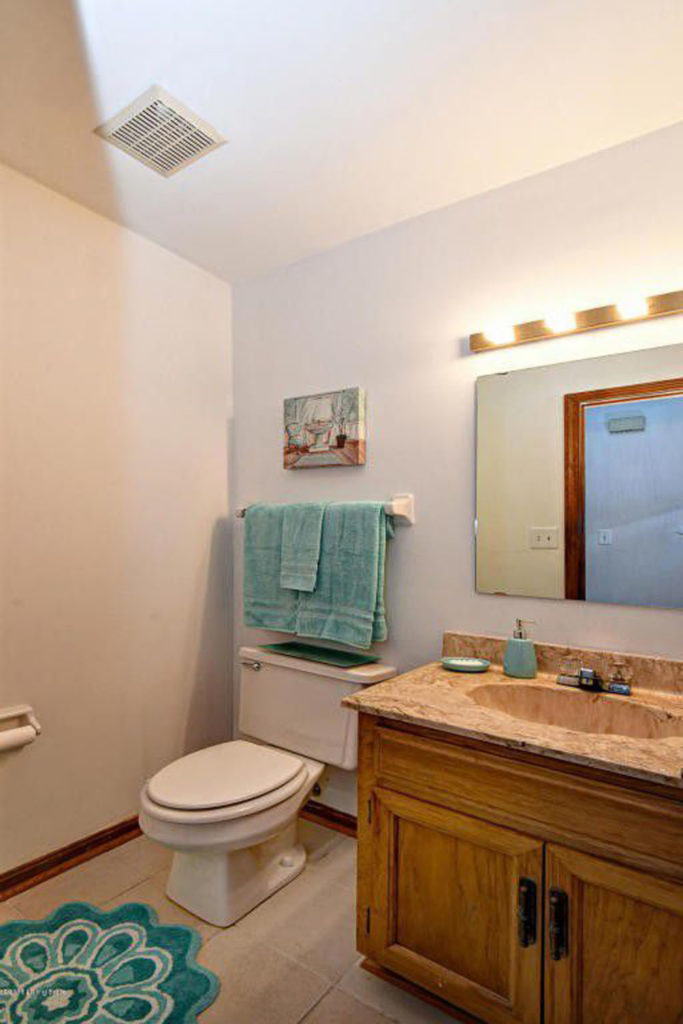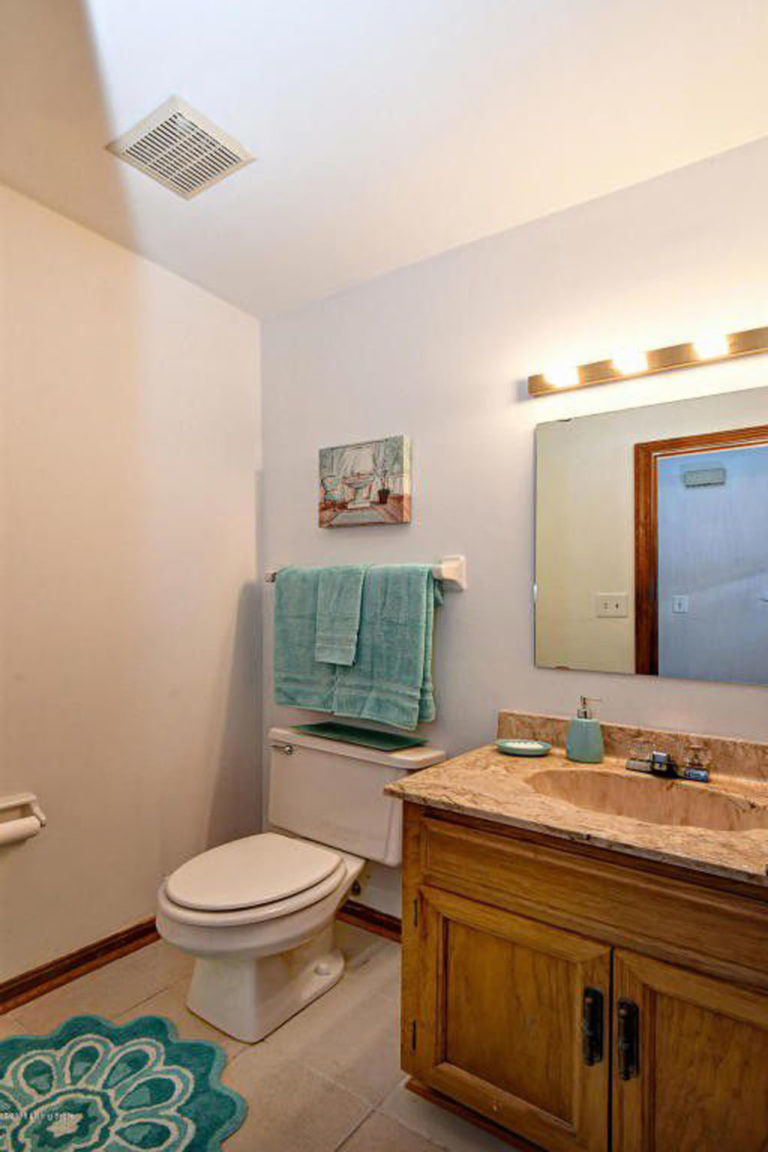 Since it is a powder room, we swapped the vanity out for a smaller cabinet. The storage wasn't needed, and a smaller vanity makes the room feel larger. An updated set of wall sconces, new base trim, and our favorite toilet (yes, I have a favorite) completed the room.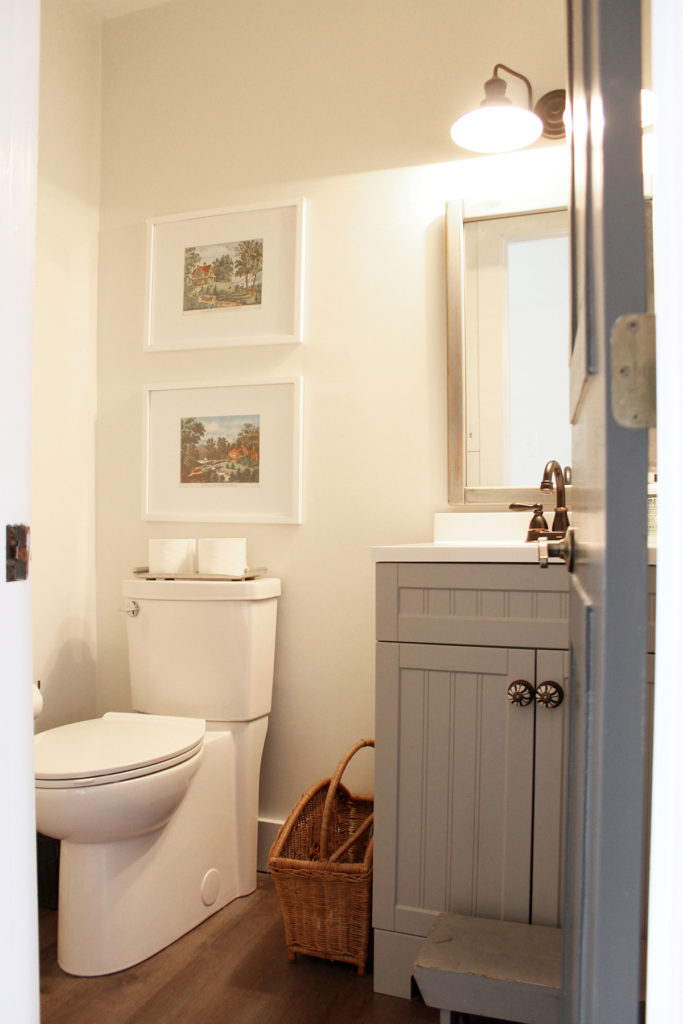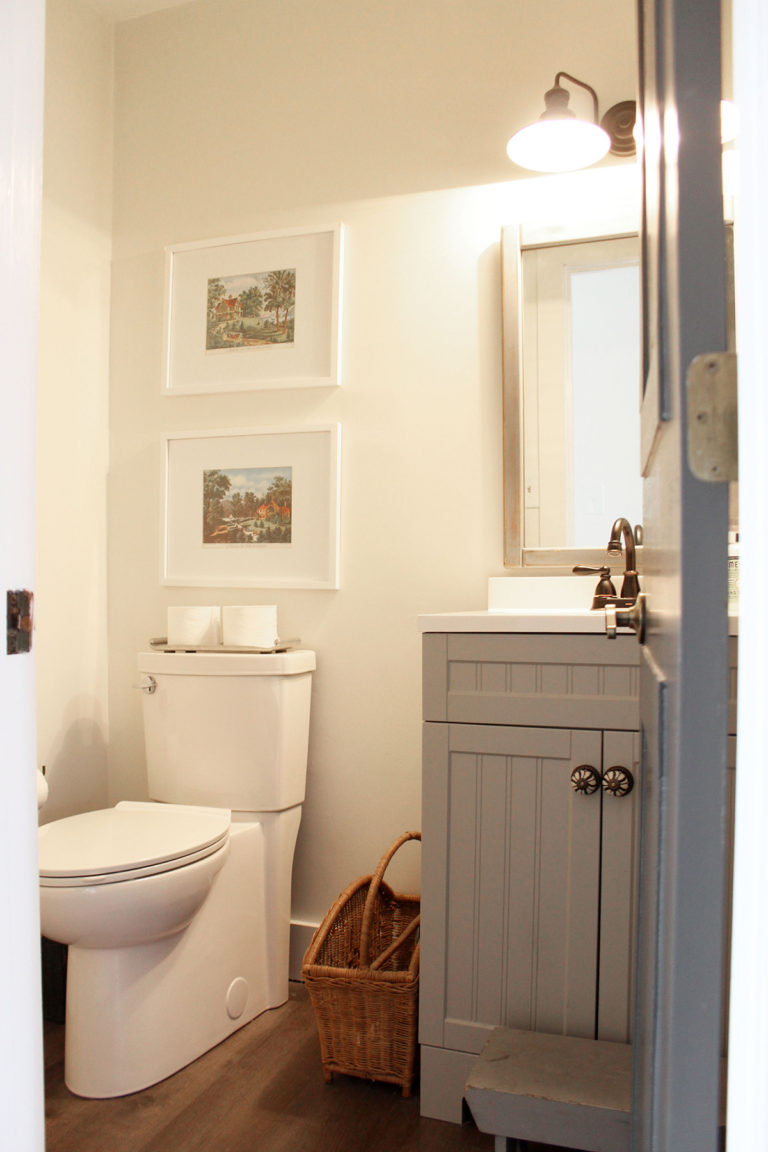 Laundry Room
Our first finished space in this home, the vintage laundry room exemplifies the modern cottage vision. It's a mix of modern details, like striking green cabinetry, and vintage charms, such as the floral print and chippy wood shelf.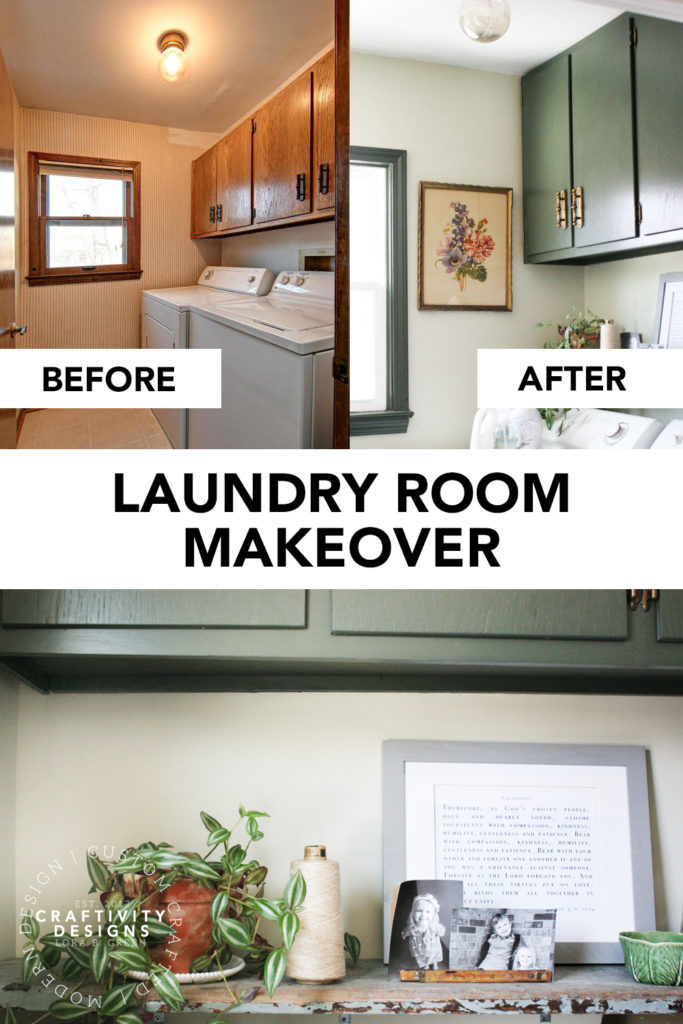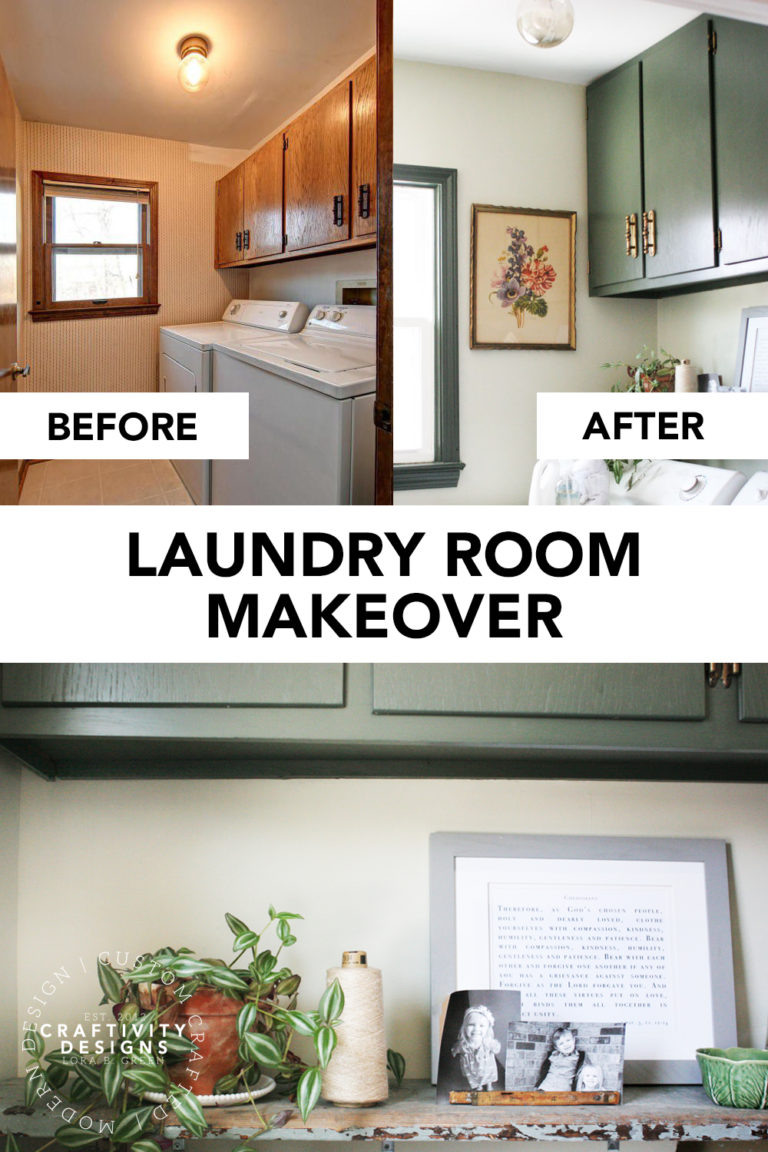 Reflecting on our Modern Cottage Home Tour
I love writing posts like this… it's a mix of reminiscing, dreaming about the future, and a reminder to be content.
Sometimes, it feels like we're moving at a snail's pace. But, when I review the last year, I'm reminded of how much we've accomplished.
After all, Rome wasn't built in a day, and our house won't be remodeled overnight. And you know what? I'm thankful… that is the journey of Creating a Home.
If you liked this home tour post, you might also like: