No entryway is complete without a spot to hang coats and hats. Here are the 15 best modern coat racks for your home's entry!
The entryway in our modern cottage is nearly complete. The traditional elements are in place: a hand-carved antique mirror and a handwoven Romanian rug. Next up? A set of modern coat hooks and a table lamp should finish the space.
Despite a coat closet in the entry, jackets get hung on doorknobs and stair rails. Therefore, in order to keep the entry organized, coat hooks are a must!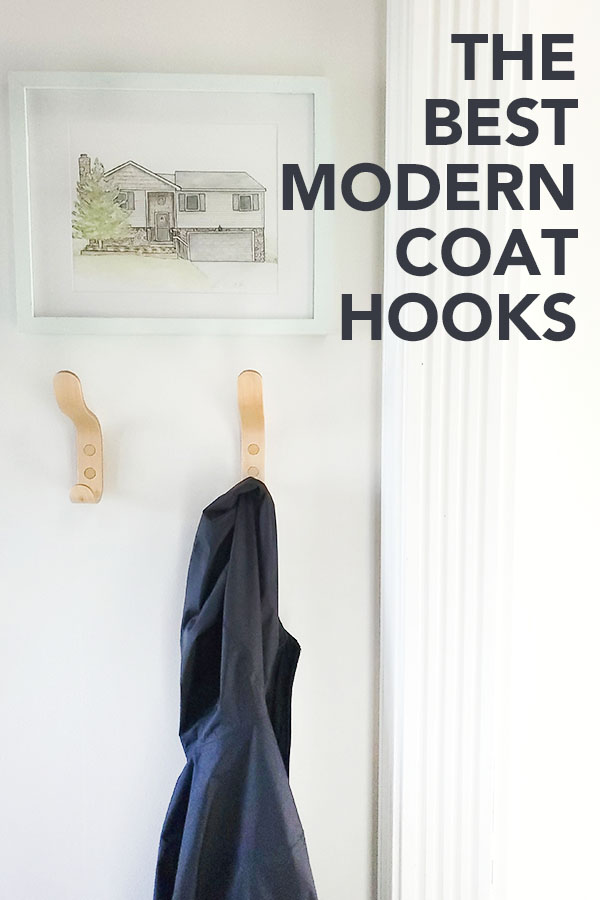 The reality is, for everyday jackets and bags, the convenience of hooks easily beats coat hangers in a closet.
If you are battling a constant mess in the entryway, trying adding a few coat hooks. It's simple – even for kids – to toss jackets onto a coat hook after walking into the house.
Modern Coat Hooks in a Traditional Entryway
You might remember that we are renovating a cottage style home and decorating in a modern cottage design aesthetic. Throughout our home, you'll find modern decor mixed with antiques, in order to remain true to the architectural style of the home.
Case in point: our Entryway.
The ceiling is trimmed with traditional crown molding, an antique mirror hangs over a refinished vintage dresser, and the front door features a leaded glass Craftsman design.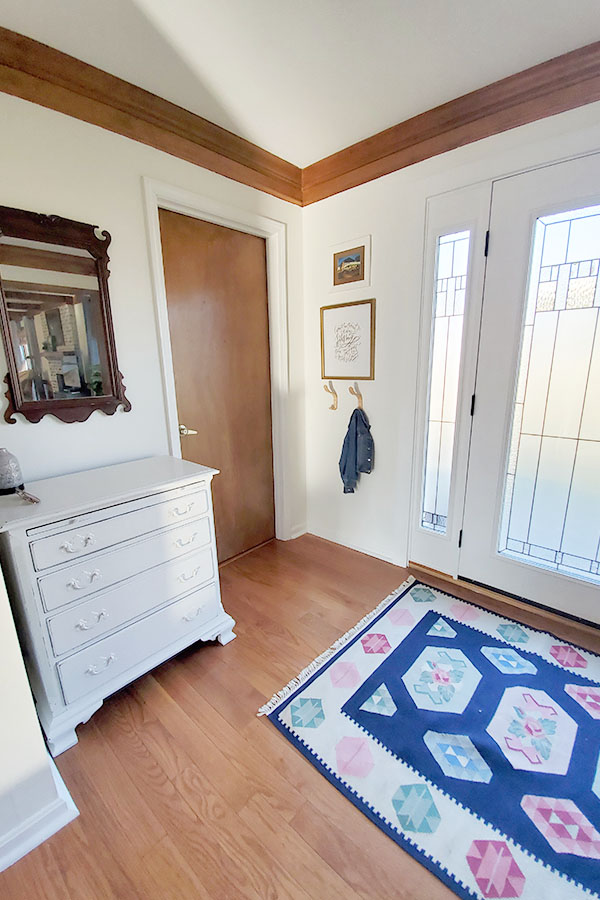 While the entryway is cohesive, it isn't exactly a "modern cottage" without modern details.
We solved that with a set of statement coat hooks.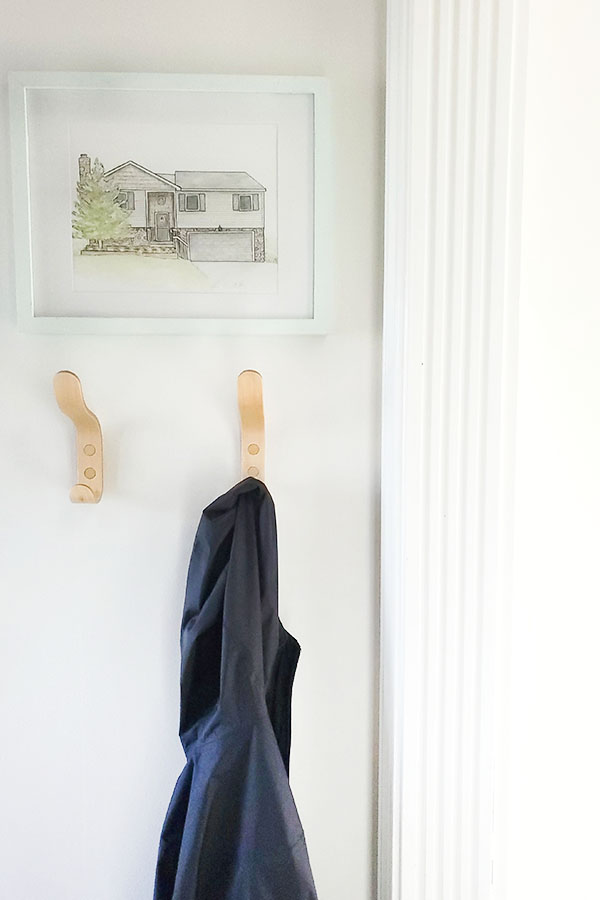 At nearly 7″ tall and over 4″ deep, these bent maple coat hooks are as functional as they are stunning (affiliate link). Each modern coat hook can easily hold several jackets and a bag.
We've allocated one coat hook for each family member and no longer have jackets hanging on doorknobs and stair rails. Hanging coat hooks is an easy organizing win, in less than an hour.
15 Best Modern Coat Hooks
On the lookout for a set of modern coat hooks, too? Look no further. I've rounded up my favorite hooks and coat racks to help you find the perfect choice for your modern entryway.
Disclosure: This page includes affiliate links.
Do you like this organization idea? Pin it!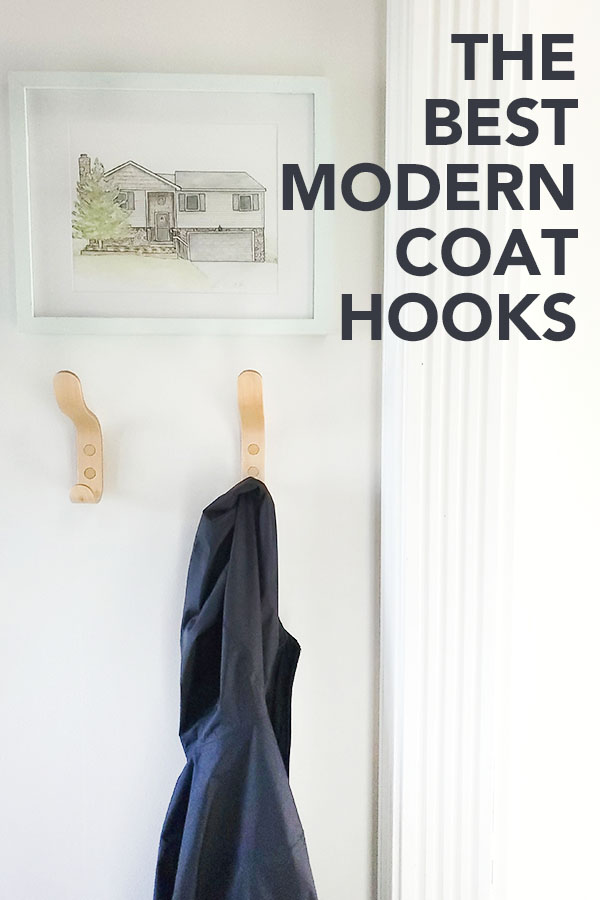 If you liked this organization idea, you'll also like: