Love shibori? Try one (or more!) of over 15 DIY shibori decor projects for your home: shibori pillows, blankets, towels, and more!
Yes, I've been on a bit of a DIY shibori kick, as of late. I've always been a blue and white girl, so it's no surprise that this indigo dye technique catches my eye. If you like shibori, as well, you'll love this list of over 15 shibori decor projects for your home!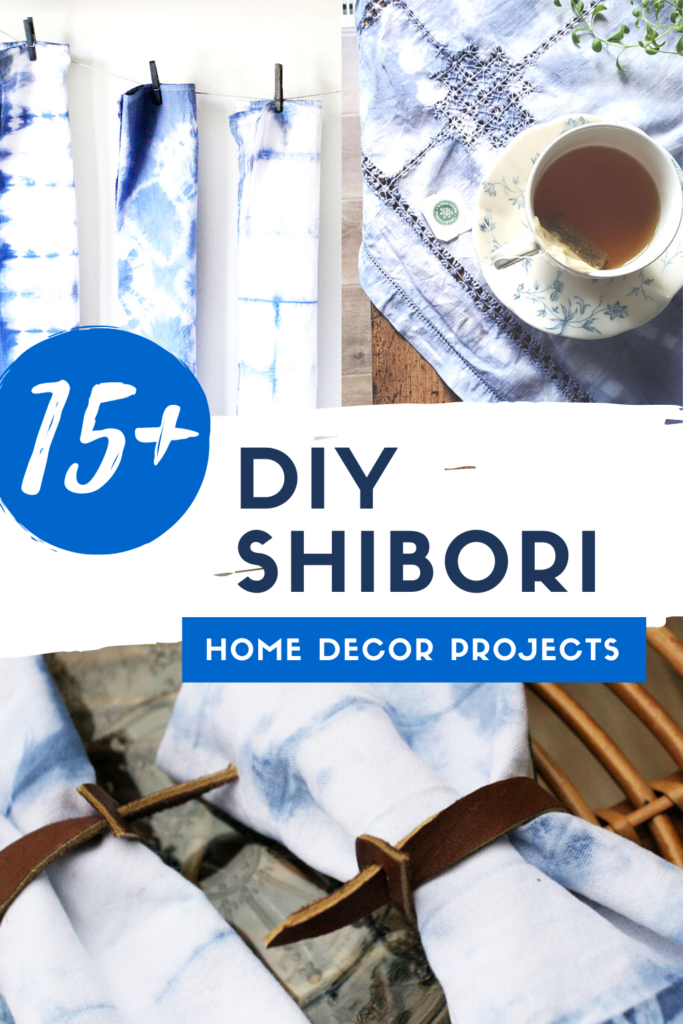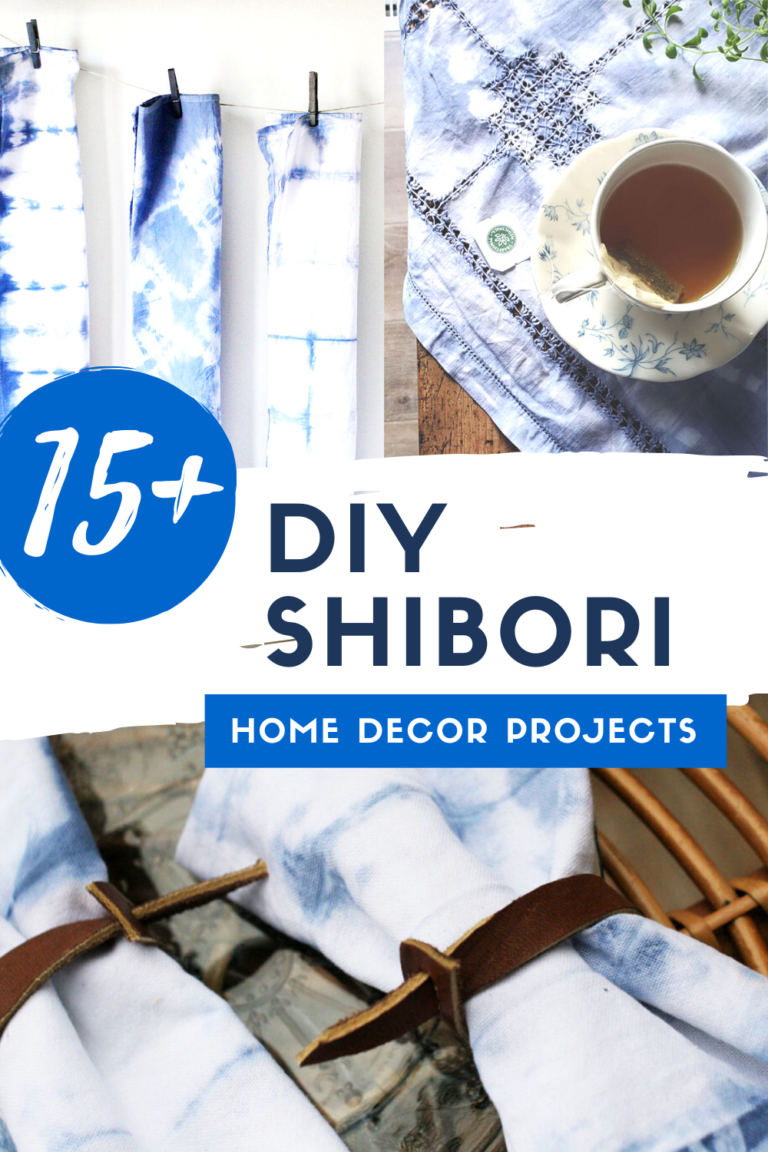 New to shibori? Let me give you a quick run-down before we get started:
Now, you're ready to go! Pick your favorite decor project and get started dyeing (and decorating!).
DIY Shibori Home Decor Projects
Why Shibori Decor?
Why should you add DIY shibori to your home decor? I love the bold pop of color. Plus, shibori has a modern – yet still organic and natural – vibe. Shibori home decor might be a great choice:
if you have a bohemian style
to incorporate modern decor in a traditional space
if you prefer earthy color palettes
to add a pop of color in a neutral room
if you like using organic textiles
So, which shibori project is your favorite? Of course, I love my shibori cloth napkins, hand towels, and tablecloth; but I might have to try making shibori wallpaper, next!
If you liked these home decor ideas, you might also like:
Did you like these DIY shibori decor projects? Pin it to save it!