Since the focus of my 2016 Holiday Collection is to Give Creatively, I am working to inspire you – with specific gift ideas – over the holiday weeks. The first post in this series was a Gardening Gift Guide. This week, I'm sharing Foodie Gift Ideas, perfect for the friend or family member who loves to get creative in the kitchen.
[Tweet "A Foodie Gift Guide for the Creative Cook. #giftideas #givecreatively"]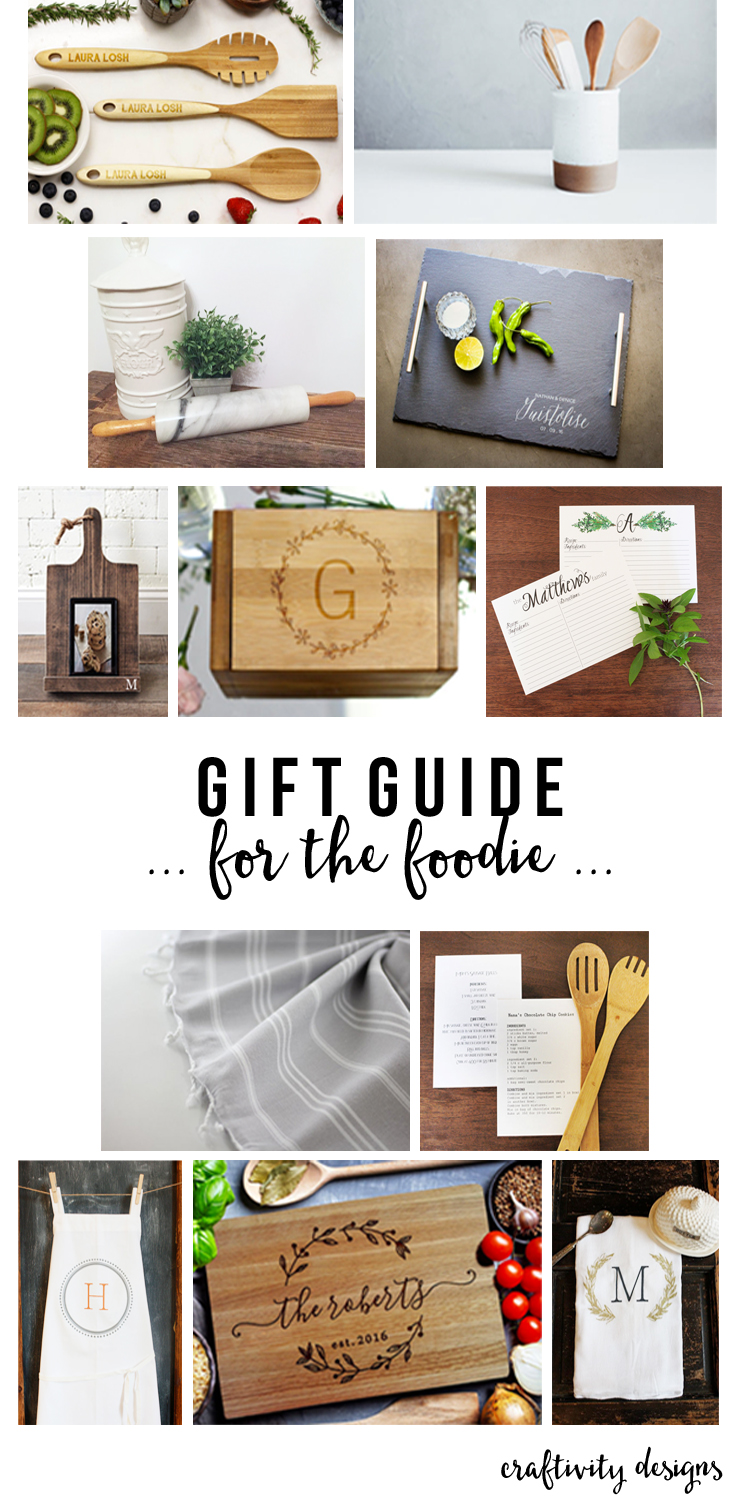 **Affiliate Links are included in this post.
Foodie Gift Ideas
#1: Personalized wooden kitchen utensils for special occasions or everyday serving.
#2: A modern ceramic utensil crock dipped in a white glaze.
#3: A vintage marble rolling pin for preparing Christmas cookies and pie crusts.
#4: Serve in style with a personalized slate platter.
#5: Follow online recipes simply with an iPad stand.
#6: A monogrammed box for family recipes.
#7: Initialed recipe cards to document the tastiest creations.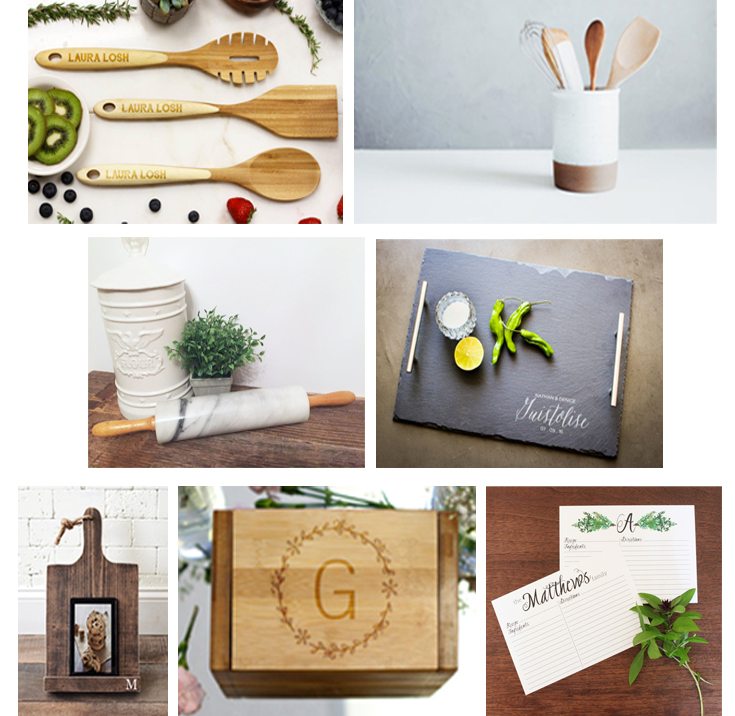 #8: Keep hands dry with a pretty Turkish kitchen towel.
#9: Display prized family recipes as artwork in the kitchen.
#10: A monogrammed apron that looks as stylish hanging in the kitchen, as it does on the chef.
#11: Chop veggies on a personalized cutting board.
#12: An initialed tea towel for the stylish and classic kitchen.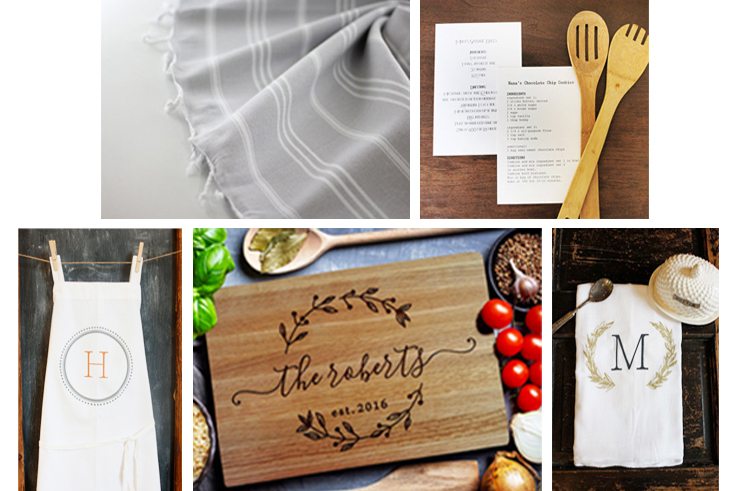 [Tweet "12 Foodie Gift Ideas #giftideas #givecreatively"]
Do you love to cook? What would be on your wish list?