Mindful Gray is a light, airy, and warm beige-gray. Envision it in your home: check out 15+ inspiring rooms with SW Mindful Gray painted cabinets and walls!
Are you looking for a light and airy gray paint color that doesn't feel cold? If so, Mindful Gray by Sherwin Williams should be high on your list of possible paint colors. It's a warm beige-gray that's not too dark, perfect for walls, cabinetry, and exteriors.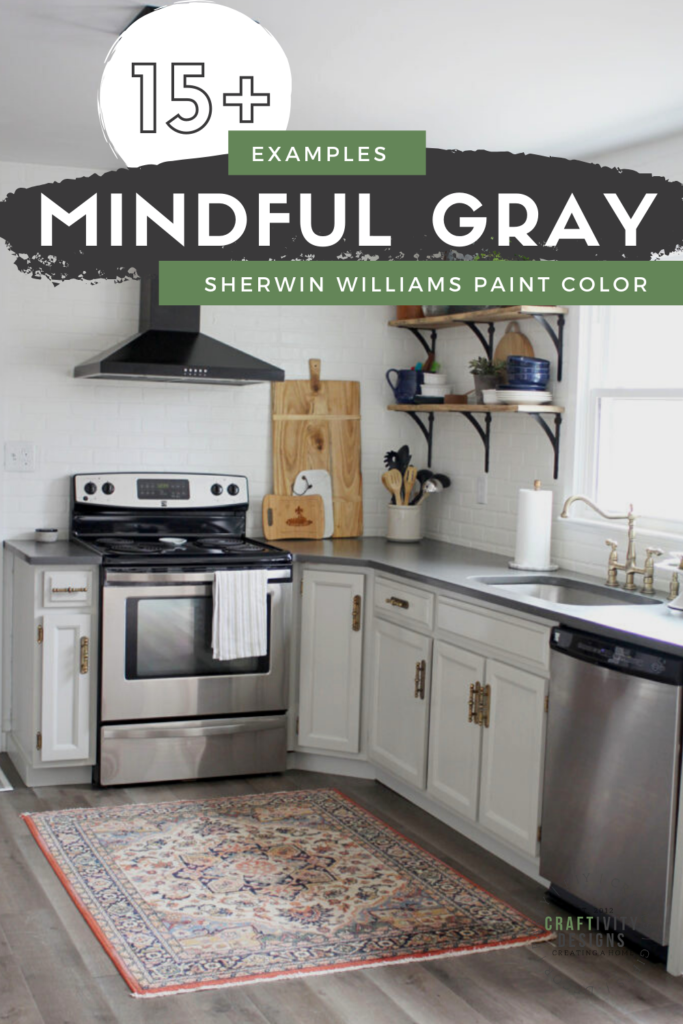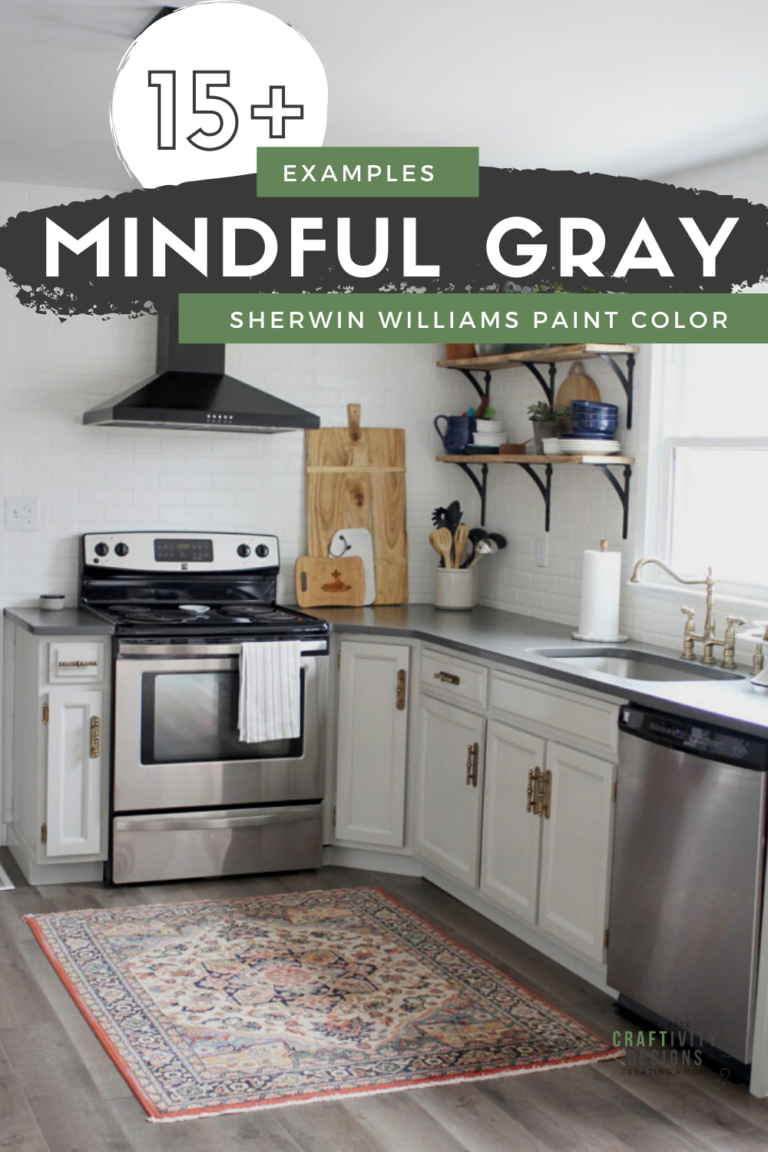 Selecting paint colors can be is usually tricky. The lighting (or lack of it) in a room affects the color… paint chips are tiny… and learning to identify undertones takes practice.
Unfortunately, gray paint colors can be especially difficult to select because:
gray paint colors can be flat and cold,
gray paints often have purple, blue, and green undertones, and
a lack of natural light or shadows will emphasize the undertones.
You might also like: 13 Gray Painted Furniture Makeovers with Paint Colors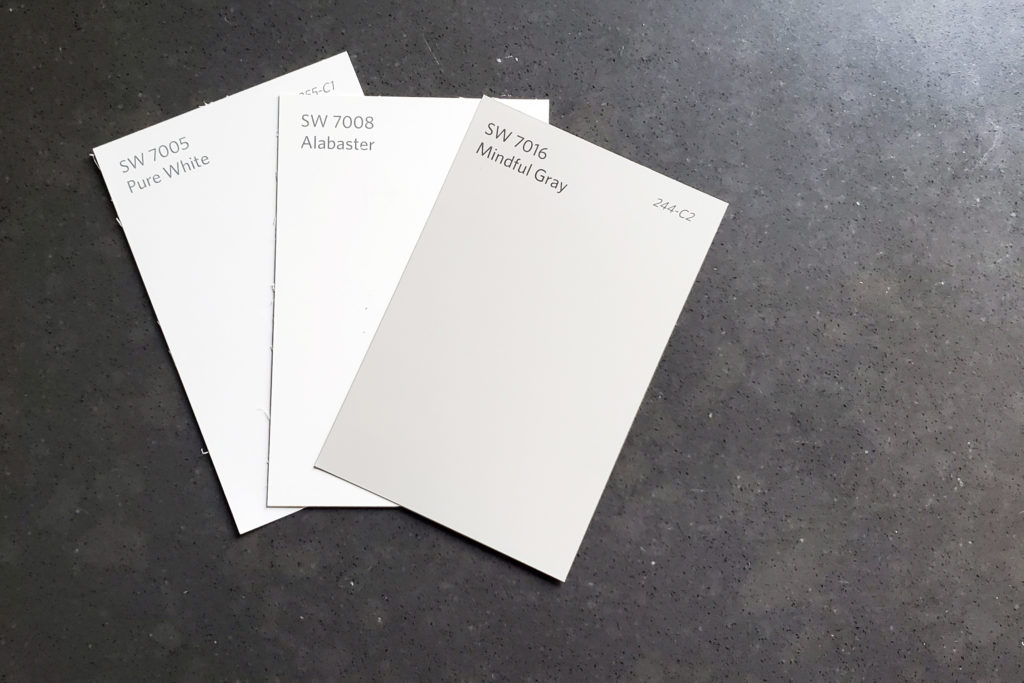 Therefore, when I buy a gray paint color, I try to find examples of it used in homes. While this isn't a foolproof method (photos can be deceiving), it definitely provides an improved understanding of the color.
TIP: Buy a sample quart and paint it on the wall (or a cabinet door) before purchasing the full gallon.
Mindful Gray Cabinets: Before and After
Mindful Gray is the perfect alternative to a basic white kitchen cabinet. While white is a timeless choice for kitchens, it's not easy to keep clean. I wanted a deeper color that was easy to care for, while still retaining the light and airy feel of a white kitchen.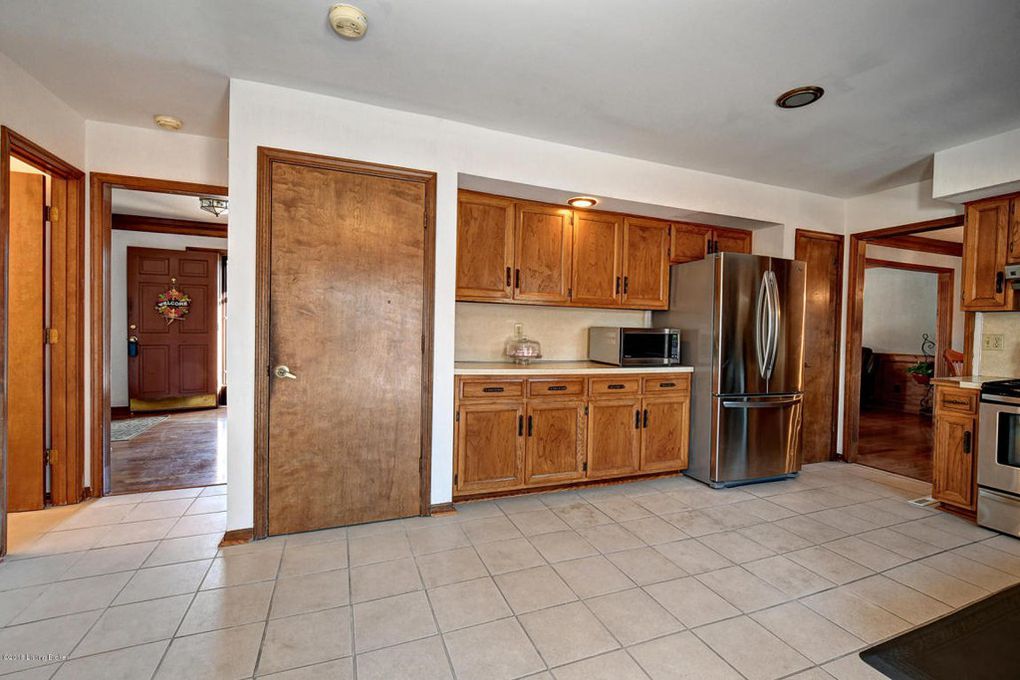 To give Mindful Gray a test run, I painted a single cabinet door with a sample quart from Sherwin Williams. We kept it in the kitchen for a while and observed the color in various light (i.e. morning, evening, artificial light, etc.).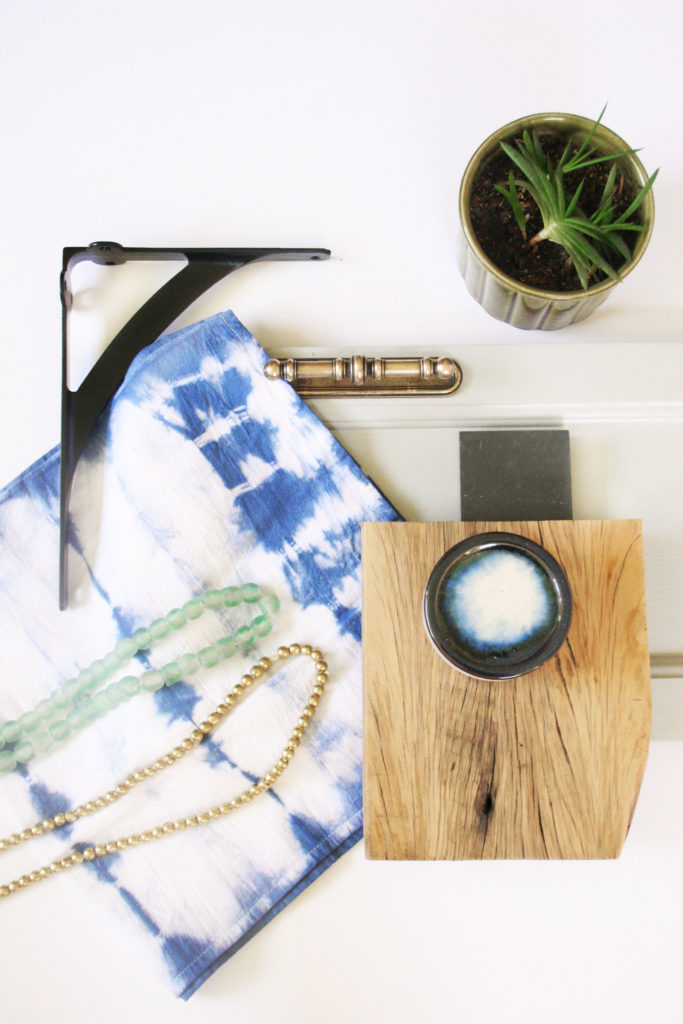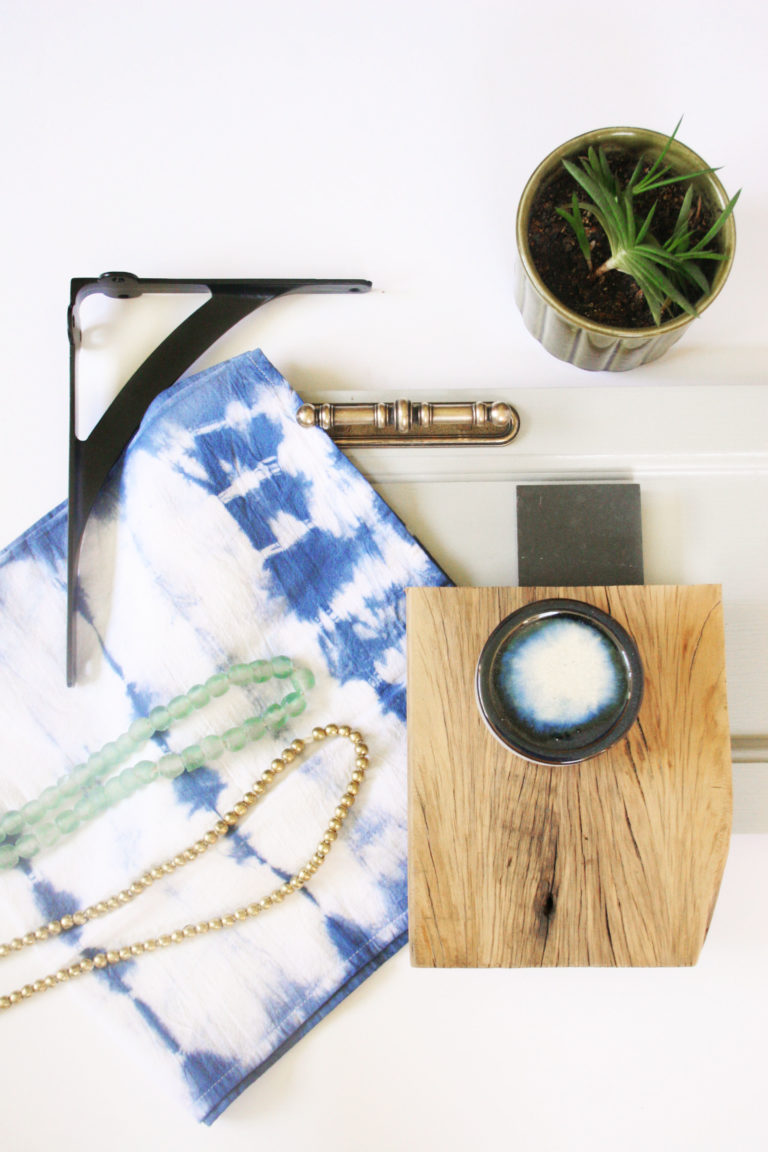 I also paired the painted door with textiles, hardware, and the quartz countertop sample to create a mood board, of sorts. As we worked on our budget kitchen remodel, I could refer back to the mood board as we made each decision.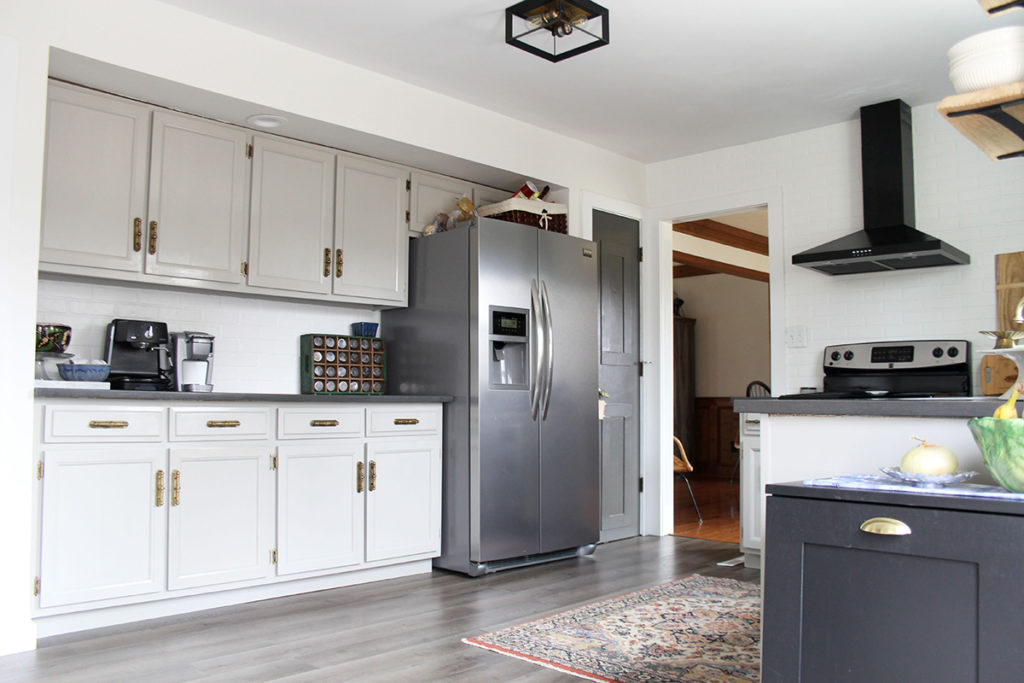 Mindful Gray is a decision I haven't regretted. It is a warm gray that is easy to keep clean, dark enough to provide depth, and light enough to brighten the entire room.
You Might Also Like: How to Brighten a Dark Room (the Ultimate Guide!)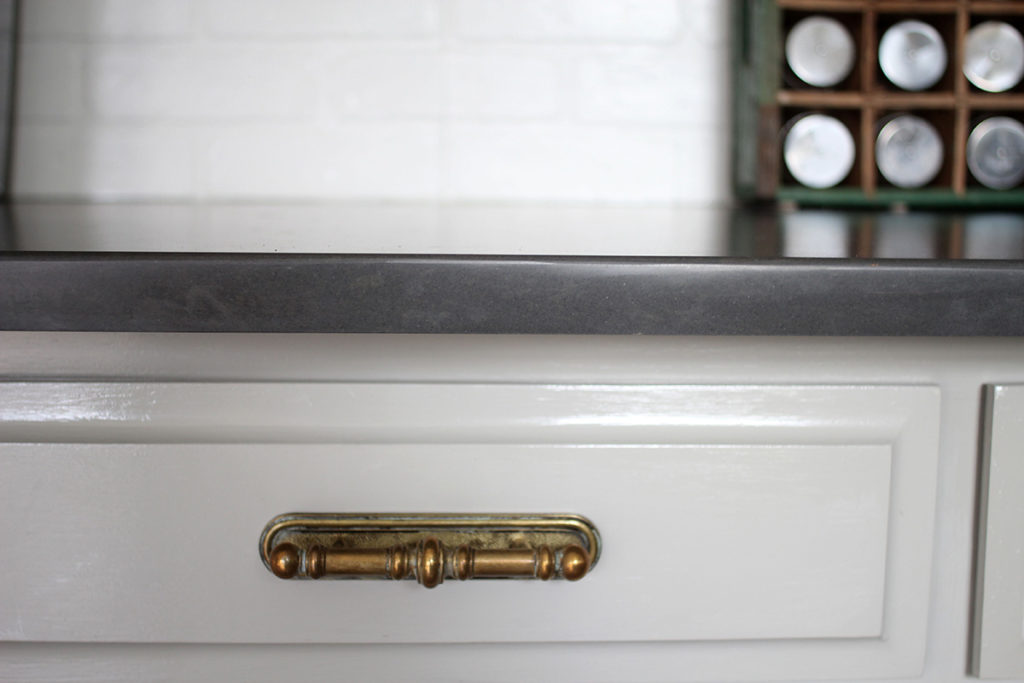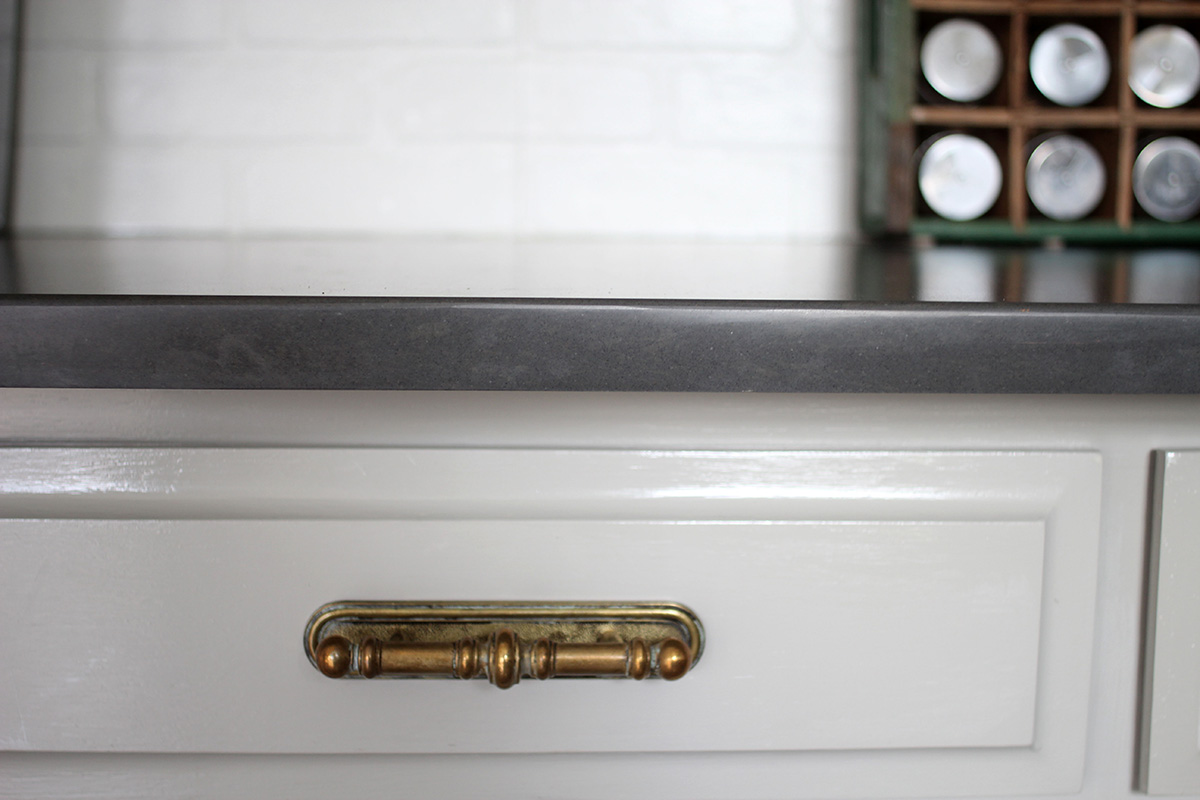 15+ Rooms with Mindful Gray Paint Color
Now, let's get down to business and take a look at 15+ example rooms with Mindful Gray by Sherwin Williams. This list features Mindful Gray on various surfaces (walls, cabinets, doors, and exteriors) and in homes of various design styles (transitional, modern, farmhouse, etc.).
Hopefully, you'll be able to find the right inspiration for your home so that you can choose the best gray paint!
15 Rooms with SW Mindful Gray Paint
Did you like these examples of Mindful Gray? Pin it to save it!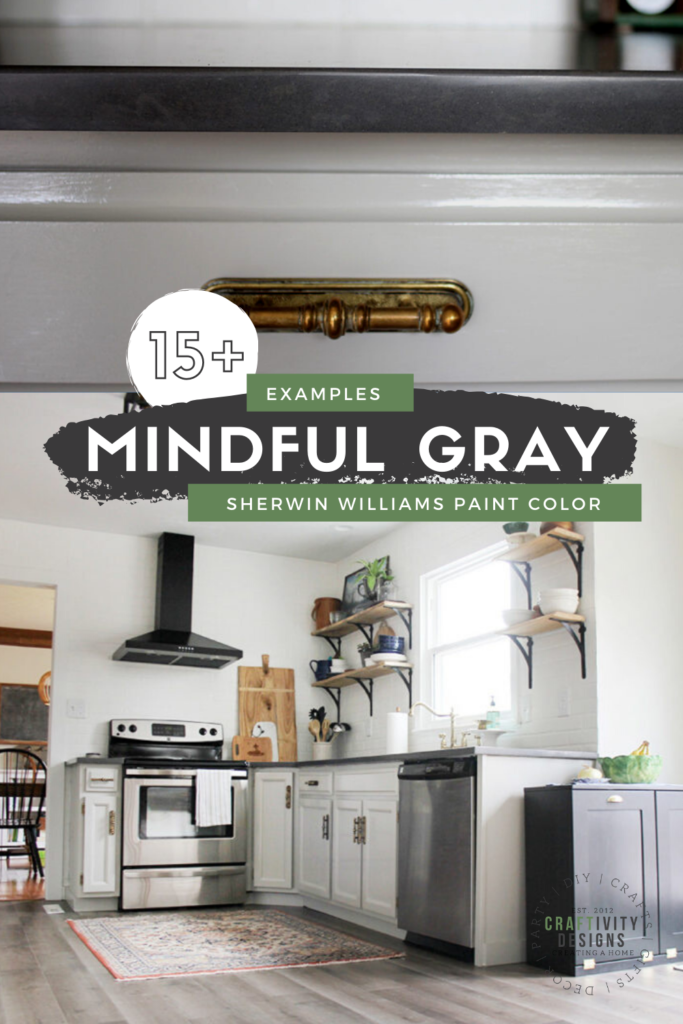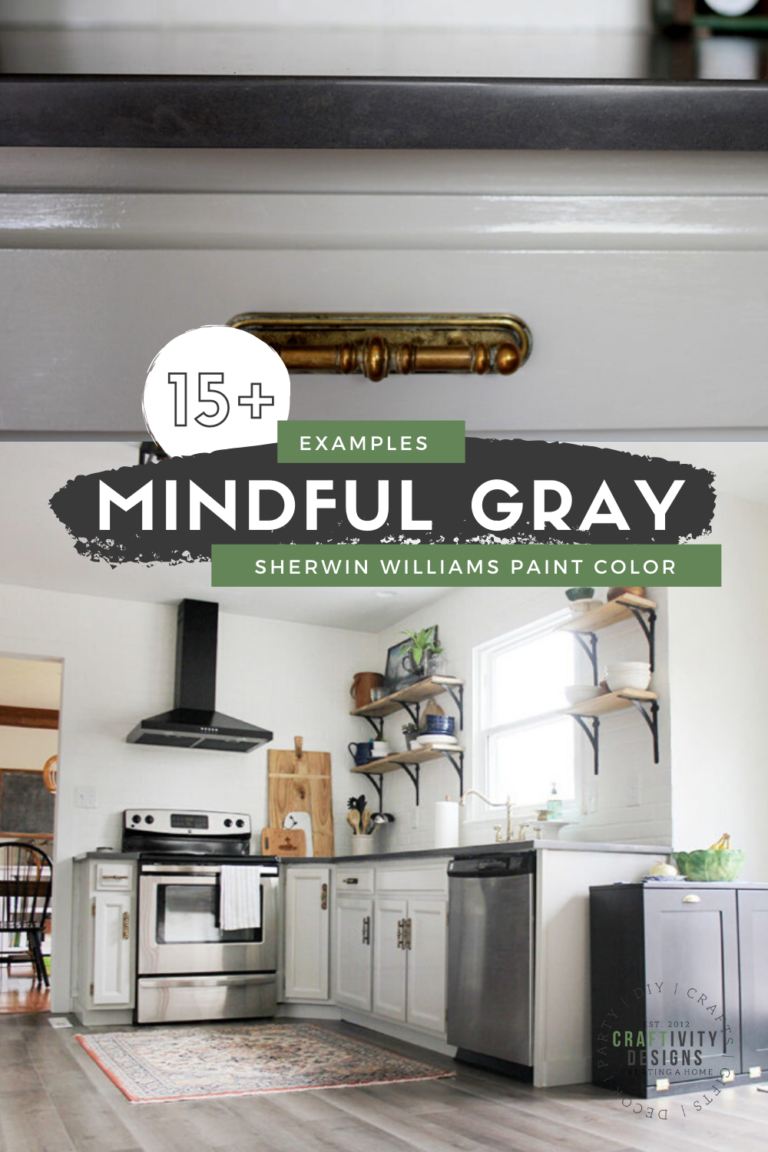 If you liked this interior decor post, you might also like: