Want to make your patio more functional? Learn how to make a DIY outdoor bar (plus, 9 more outdoor bar ideas for a deck or patio!)
Ever since we completed the patio makeover at our first home I've wanted a spot to serve food outdoors. It's funny, because here we are 3 years down the road, and I've created a DIY Outdoor Serving Bar from a piece of furniture that we've owned this entire time.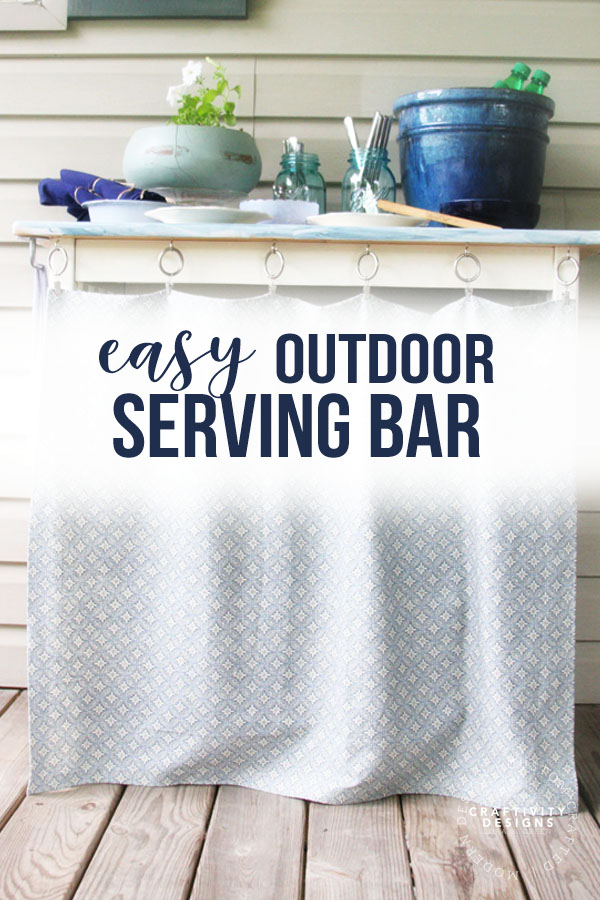 **Note: This post was originally written as a guest post for Beauty in the Mess.
How to Make an Outdoor Serving Bar
It's a basic, inexpensive breakfast table. You've probably seen many similar versions in big box stores or at yard sales over the years — maybe you even own one already.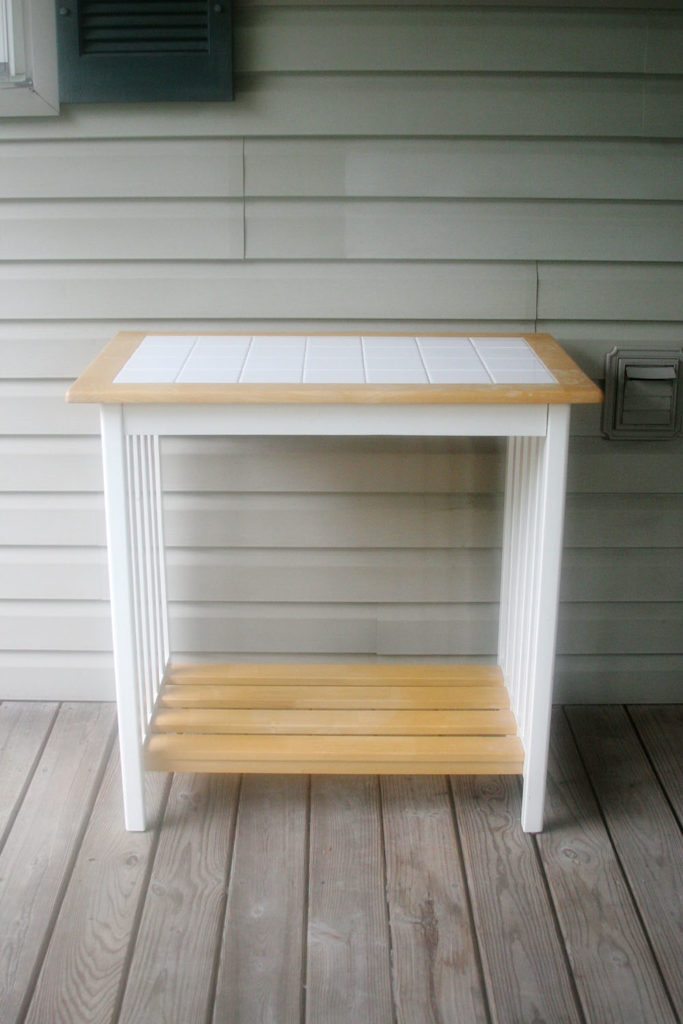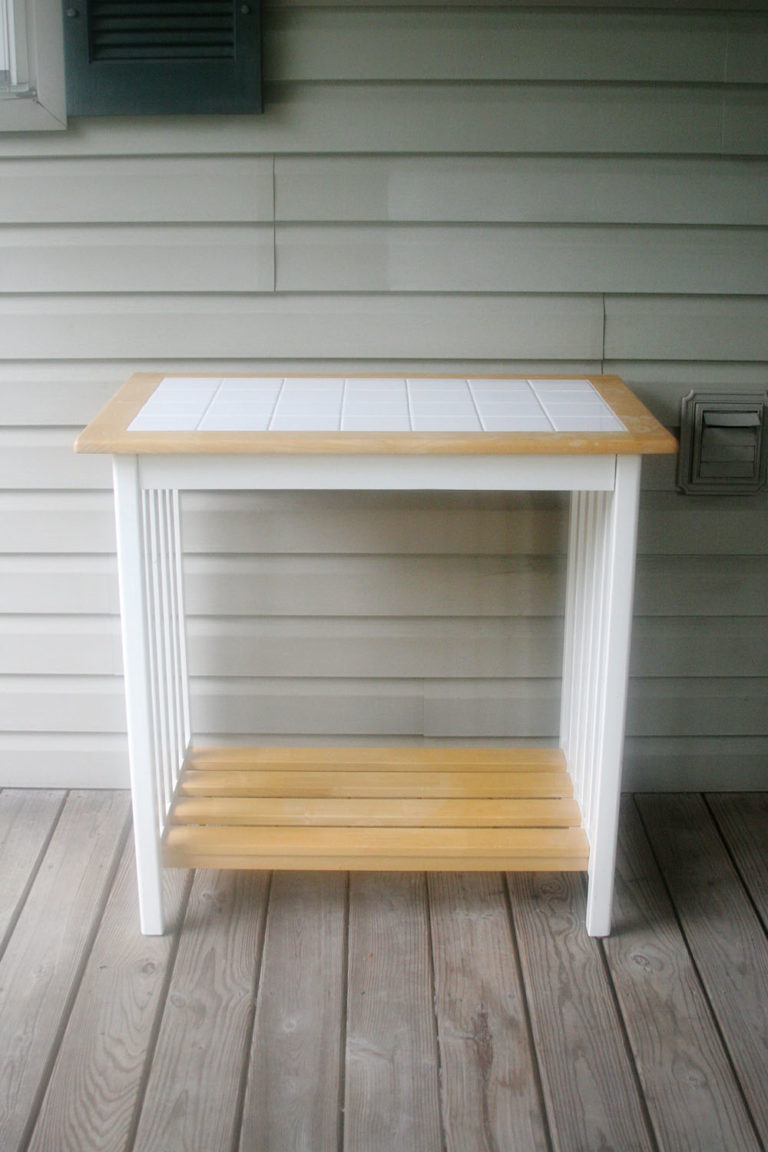 See? It's a pretty simple table. Nothing special… but it's functional. We've used this table as storage and as a coffee bar over the years. It has been that piece of furniture that really hasn't ever had its permanent home. That is, until now.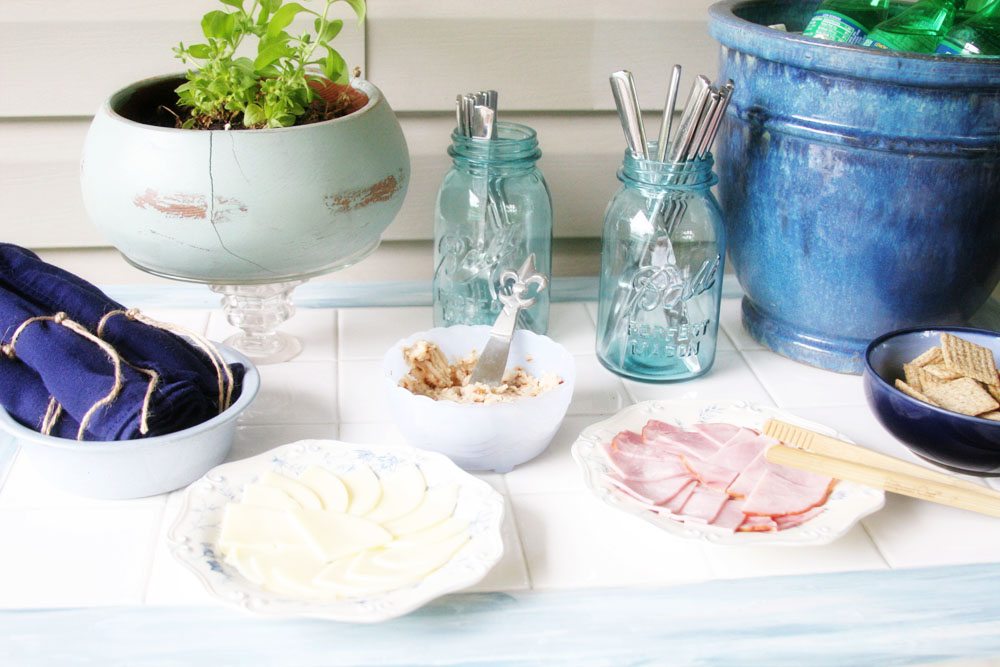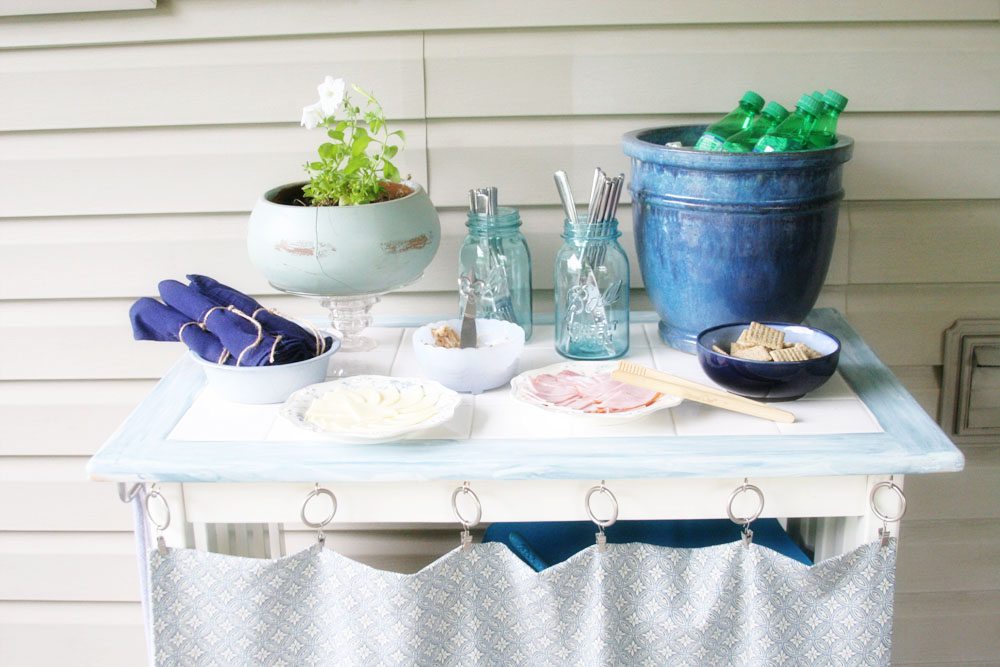 Head over to Beauty in the Mess and find out exactly how I transformed this boring table into a great furniture piece for our deck.
What piece of furniture, that you own, is waiting for a makeover?
9 Outdoor Bar Ideas for your Deck or Patio
Would you like a spot to serve food outdoors? Building an outdoor serving bar is a great beginner woodworking project... or a great way to use old furniture that could be repurposed. Start entertaining on the deck or patio with one of these clever outdoor serving stations.
If you like this DIY outdoor serving bar idea, you might also like: