On Monday I shared my little boy's "Have a Ball" Birthday Party.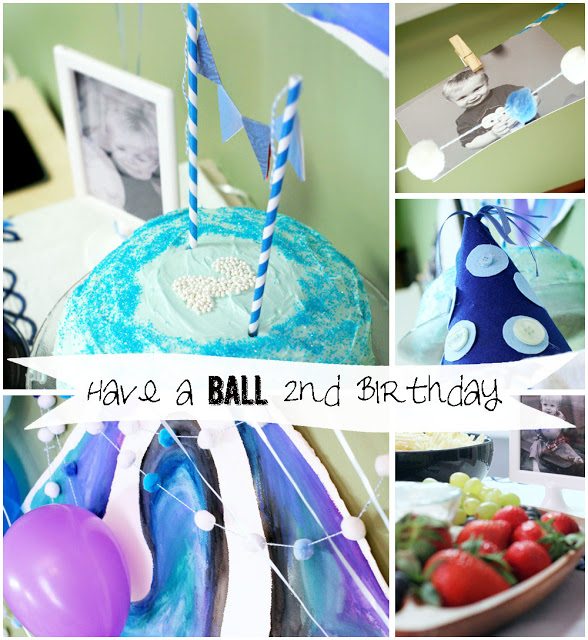 Disclosure: This page includes affiliate links.
Today I'm going to share 3 simple, DIY projects from his party — all of which could easily be adjusted to fit any party color scheme.
The Pom-Pom garland was one of my favorite projects — and it turned out quite simple too!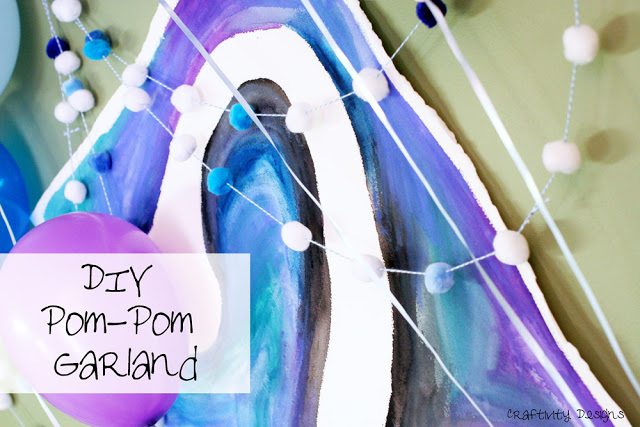 I love the look of felt ball garlands and since we were going with a ball theme, it would be a perfect fit. After reading some tutorials on how to make felt balls, I decided I needed an easier route (that's because I'm so efficient? or lazy?).
I picked up some Pom-Poms at Michael's (with a 40% coupon of course) and some bakers twine (like these) from a local scrapbook store.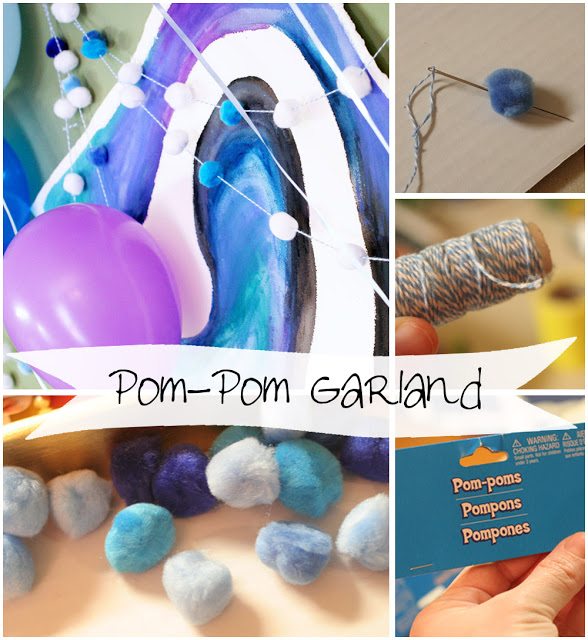 All you have to do is string the twine on a needle through the middle of each Pom Pom and you're done. It was super easy and didn't take much time at all. Afterwards, I rolled it up on a paper towel roll, for storage. I'll be using this little garland for many more parties to come!
Another quick DIY I've used to decorate at both his 1st & 2nd birthdays is a Photo Garland.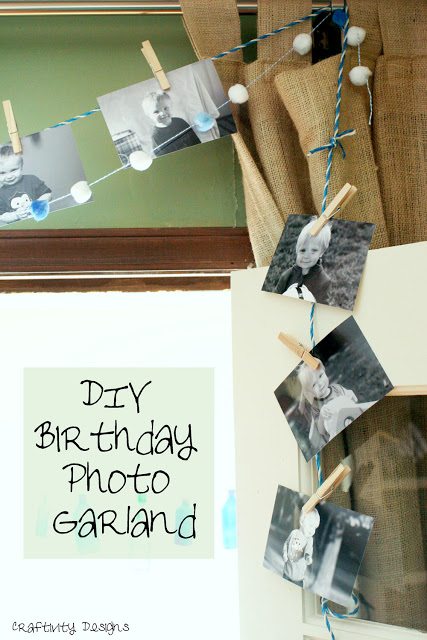 What is that heavy-duty "baker's twine" the photos are hung on? Got it at the dollar store. It's a clothesline and came in both red and blue.
It's not like you need a tutorial for this one, just a year's worth of photos…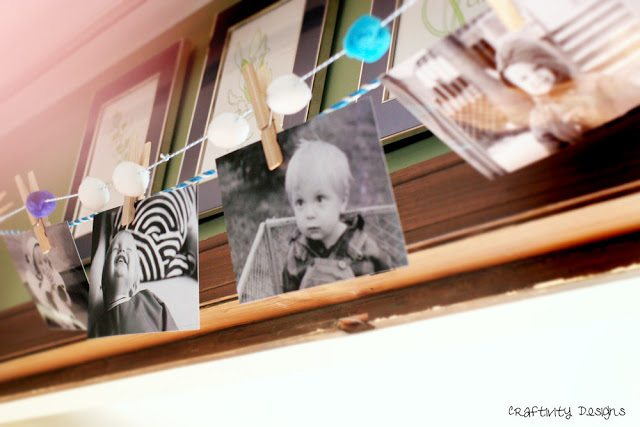 … plus some clothespins.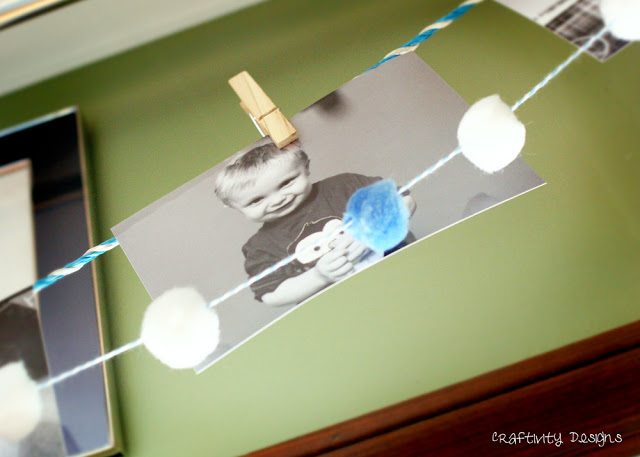 This year I went with with just the photos, but last year I mixed in some bunting too.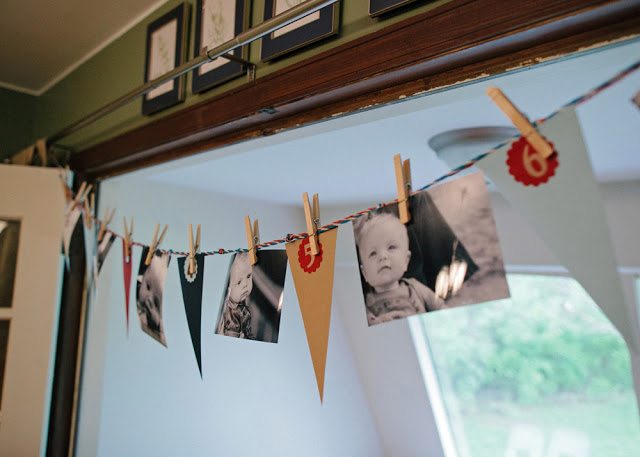 Your guests will love this decoration too — it's so fun to see how a little one has changed over the course of a year.
The third project I'm sharing was inspired by a beautiful Watercolor Birthday Party by Ashley at The Handmade Home. I followed her tutorial on painting No.5 to make my No. 2!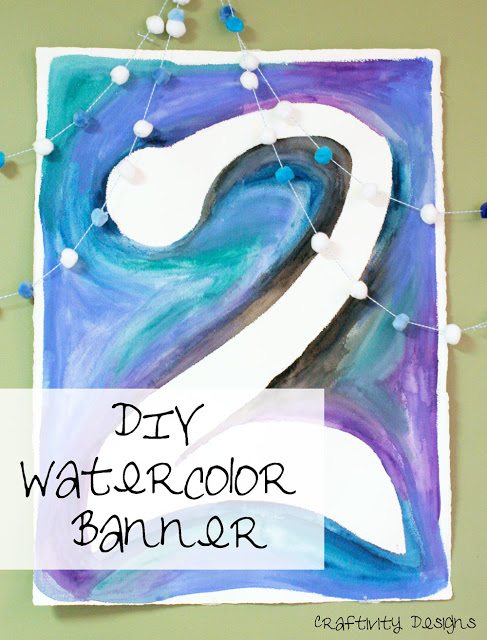 I was a bit intimidated to recreate this look but after reading Ashley's tutorial, I decided to go for it. She describes watercolors as somewhat forgiving and suggests creating a small trial version first. I studied the rest of her tips, picked up a sheet of Watercolor Paper and a Watercolor Kit from Michael's (again — with 40% off coupons!) and got to work.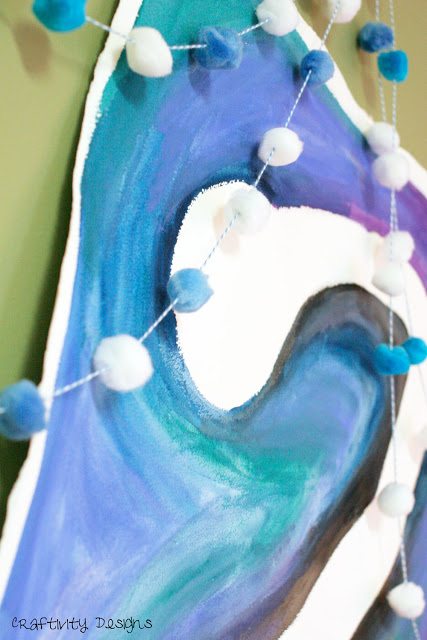 My trial version turned out pretty good and taught me A LOT. I got a feel for how quickly the paint dries, how much water to use, how the colors blend, etc. So unless you have done a lot with watercolors, I would encourage you to create a trial version first.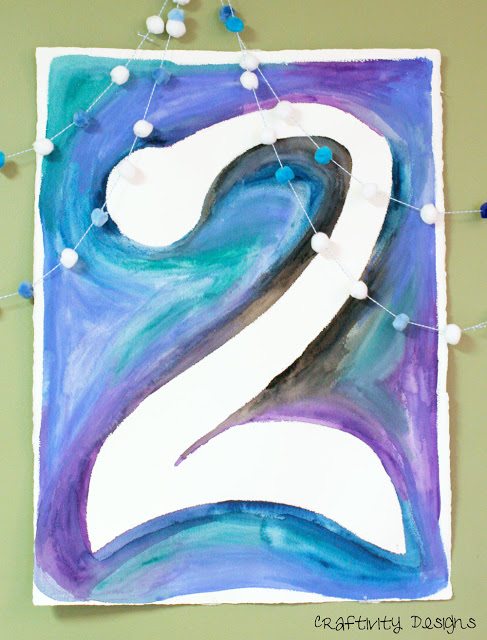 I loved my watercolors so much, I made some art for the gallery wall that is coming together in our entry way too!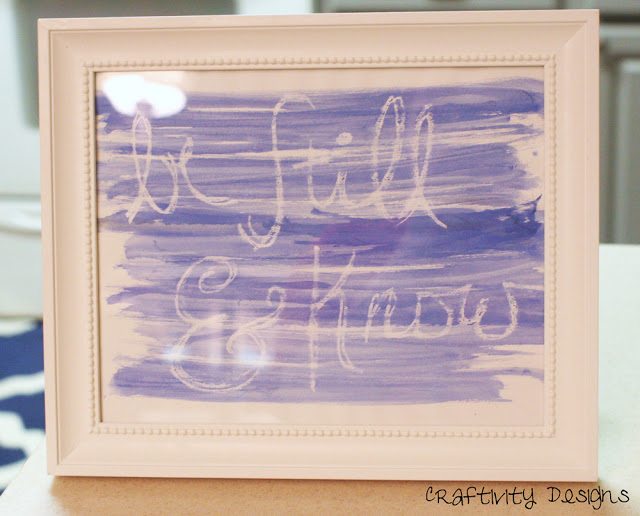 Get the other party details here.