It's time to freshen up your dining room with a beautiful spring flower centerpiece. You'll want to try each of these gorgeous spring centerpiece ideas!
Our crocuses are blooming. Our windows are open. I'm hopeful that spring is here. What does that mean? Yes, it is time to add a fresh spring centerpiece to our dining room table.
From tulips to roses, this list of 13 spring flower centerpieces will inspire you to head to the garden (or the grocery store) and start clipping!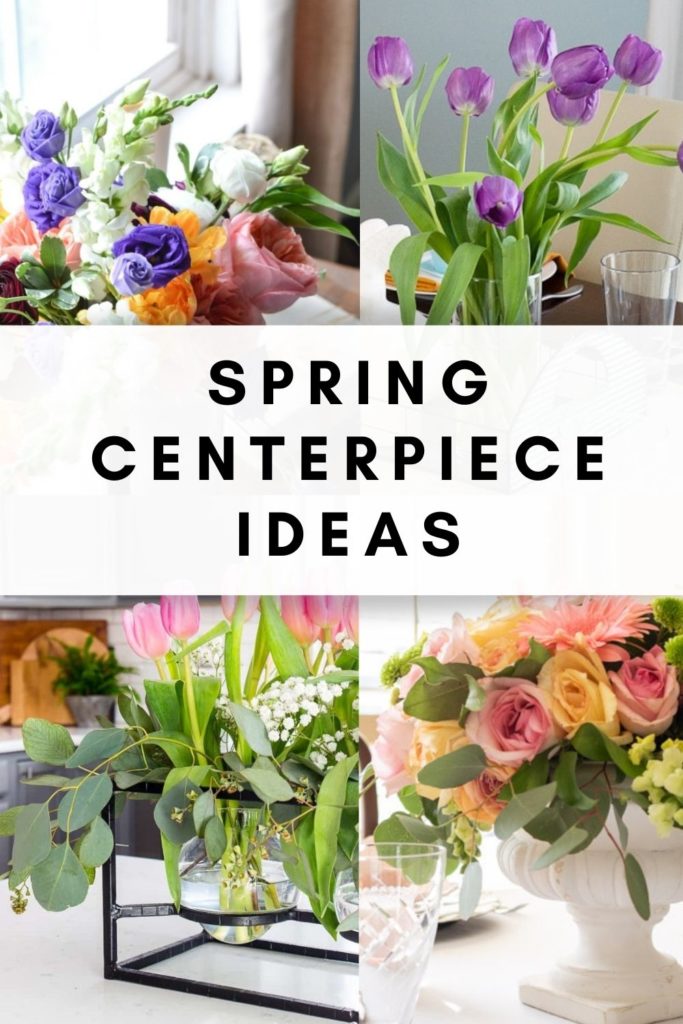 Note: You might want to start with a look at over 15 spring floral arrangements (many of which can be used as a centerpiece, too!).
13 Spring Flower Centerpiece Ideas
Like this spring decor idea? Pin it to save it!