It's time to freshen up the home with a beautiful spring floral arrangement. You'll want to try each of these gorgeous spring floral arrangement ideas!
Spring is in the air. Bring the fresh scents indoors with a bouquet of flowers. Whether you have blooms in your garden or you grab them at the grocery store; this list of spring floral arrangements will inspire you.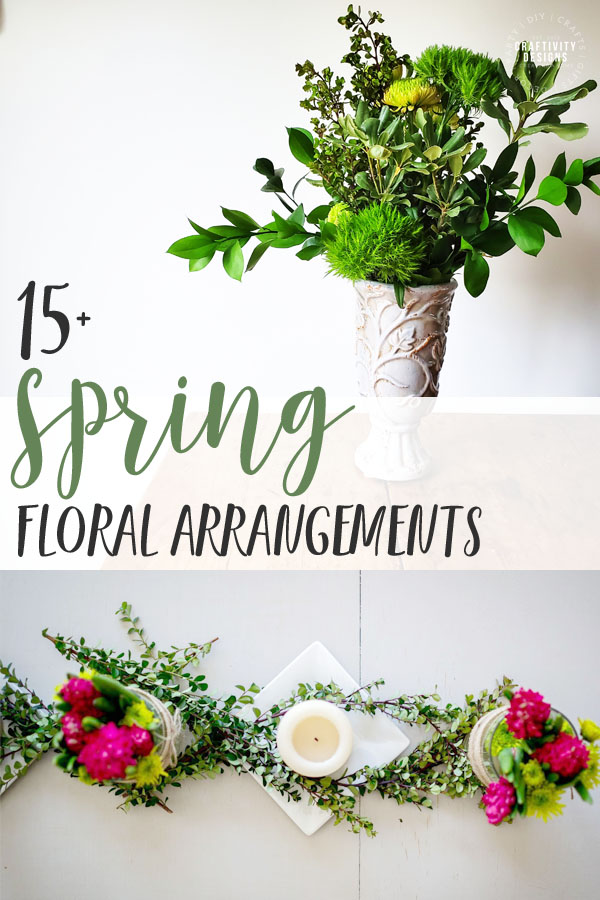 15+ Spring Floral Arrangement Ideas
#1. Try a neutral beauty, filled with vibrant green stems like this all green flower arrangement.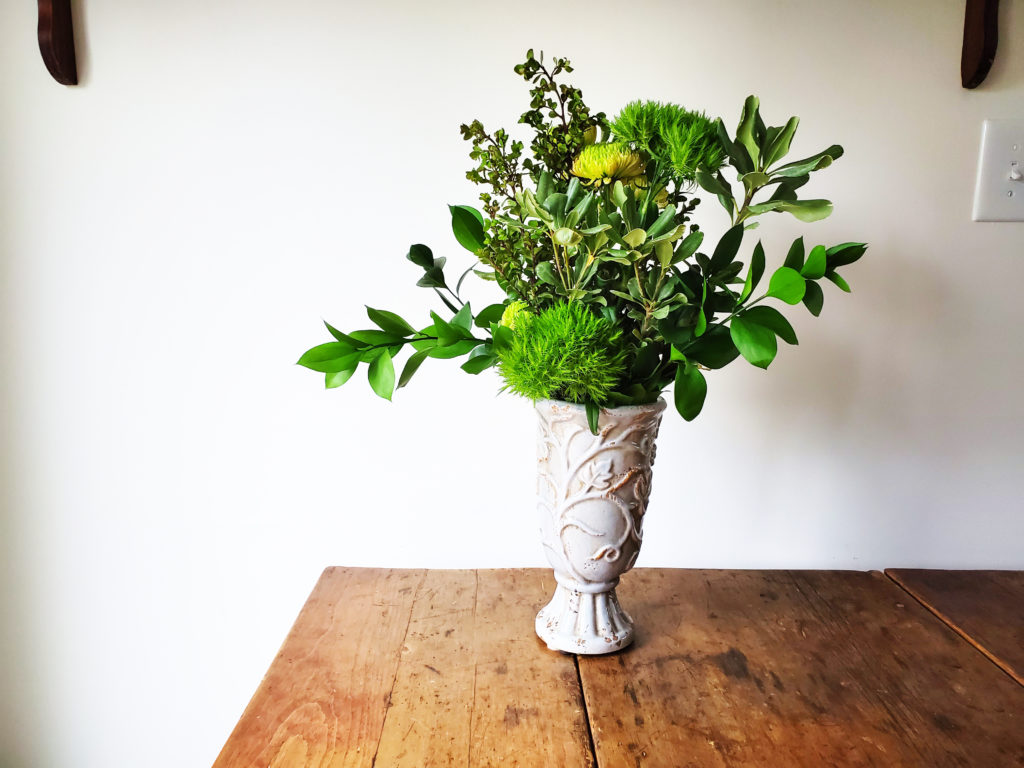 #2. This simple spring centerpiece includes a trio of spring bouquets. It's gorgeous, don't miss finding out how North Country Nest made this easy spring centerpiece.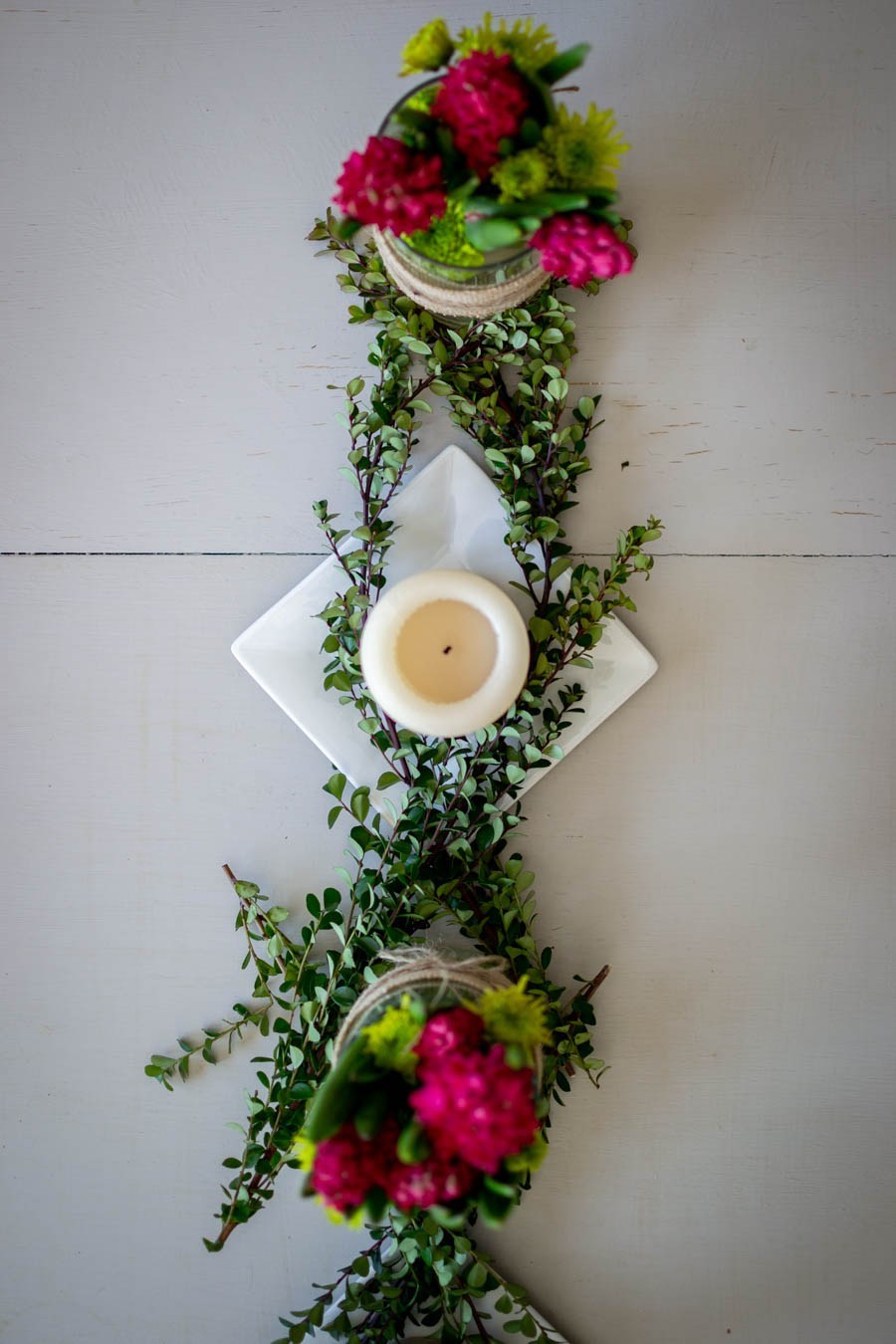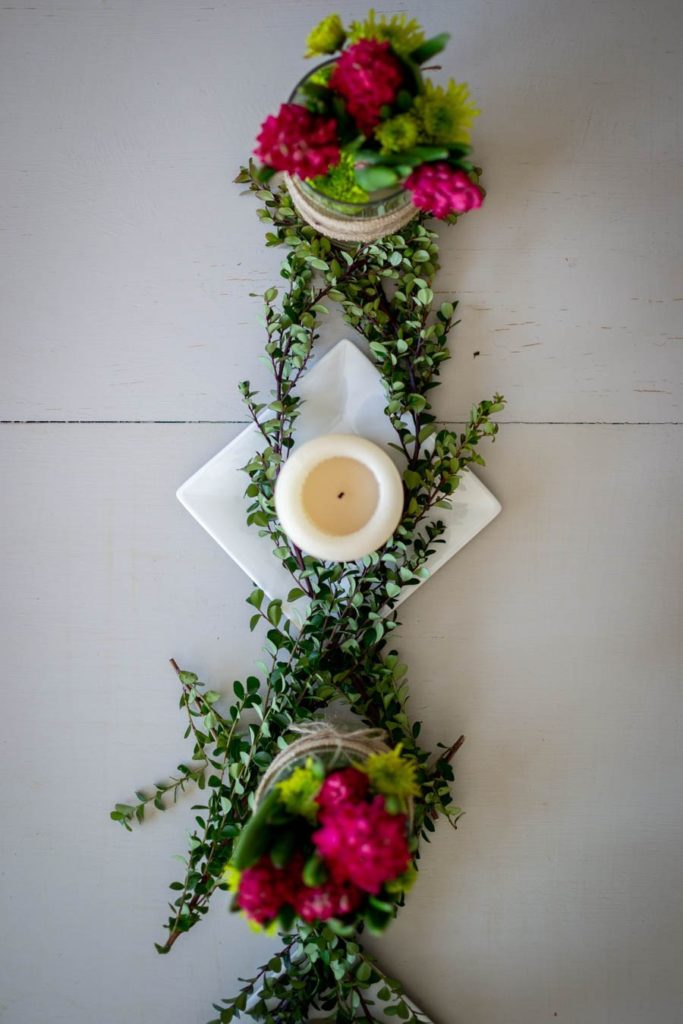 #3. Cut several stems long and let them spread out wide along the edge of the spring floral arrangement.
#4. Place baby's breath in mason jars for an incredibly simple centerpiece.
#5. Choose a bold color, like deep purple, to mix in with green and white.
#6. Fill a wooden crate with spring blooms to create a rustic spring centerpiece.
#7. Combine lavender, baby's breath, burlap and lace for a casual arrangement.
#8. Fill a mason jar with flowers; then wrap it with a paper doily and twine.
#9. Create a large spring flower arrangement by filling a basket with flowers.
#10. Mix pink knock out roses with lush succulents.
#11. Stick to a monochromatic color scheme for the greenery, flowers and the vase.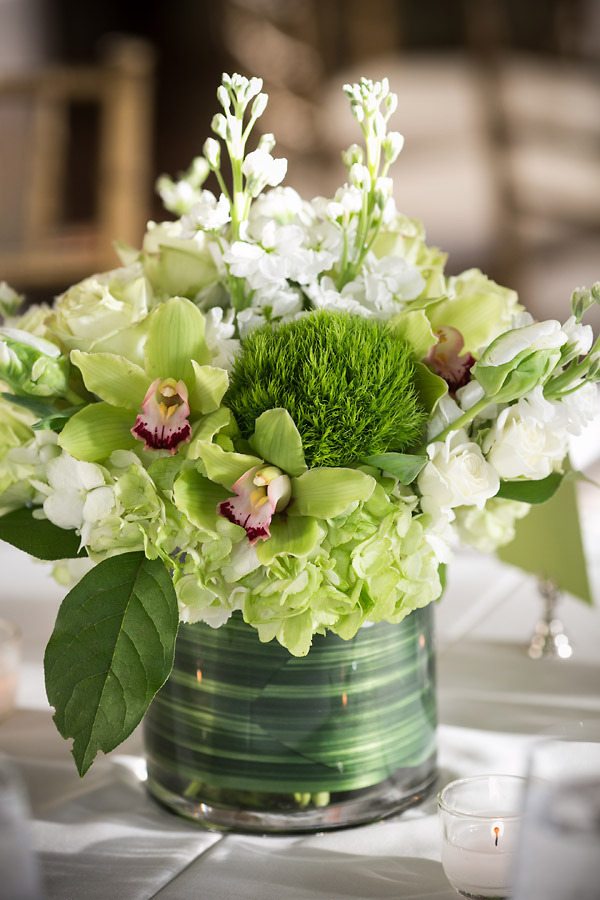 ArtStar by Laura Stone for Style Me Pretty
#12. Cut stems long and tall for flowers in the center of the spring floral arrangement; then emphasize the height with a skinny vase.
#13. Mix in long strands of ivy to cascade down the sides.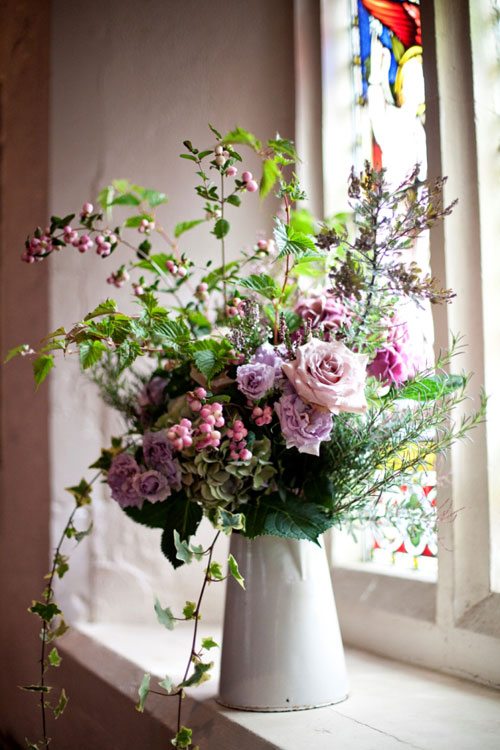 Scarlet & Violet via Flowerona
#14. Arrange blooms in an old watering can for casual spring floral arrangements.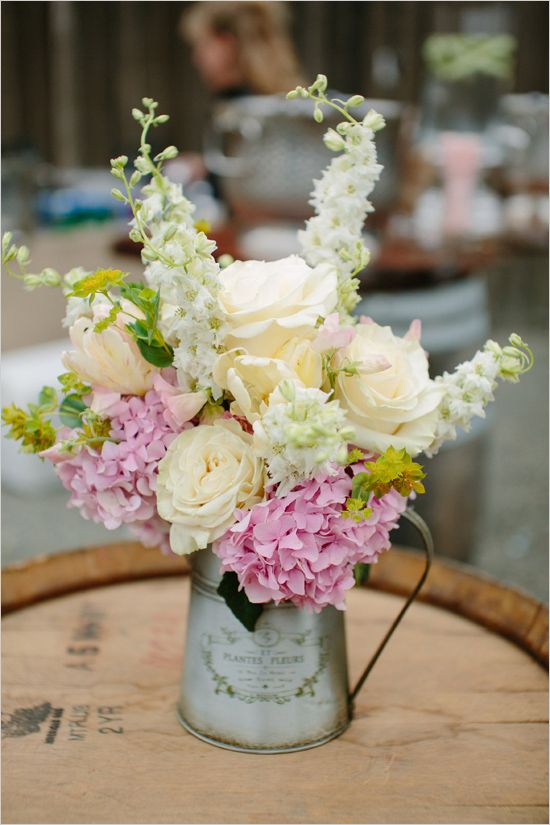 Wedding Chicks
#15. Fill a tin pail with freshly cut tulips.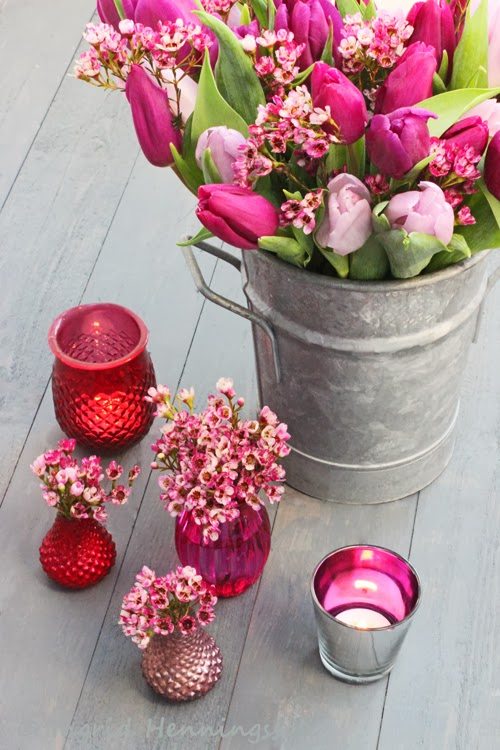 Of Spring and Summer
#16. Use tape to arrange flowers beautifully in a shallow bowl.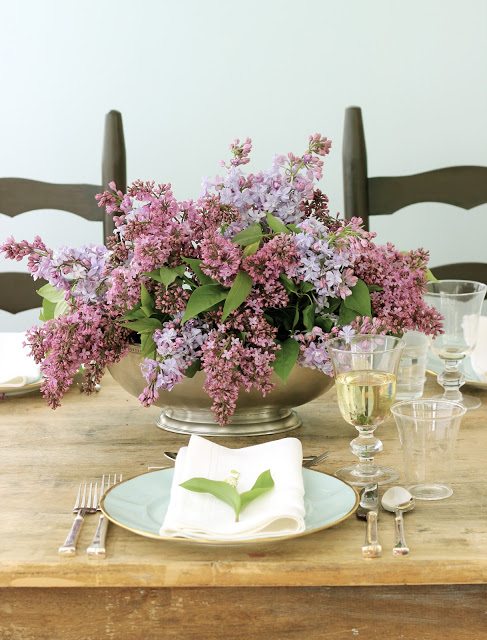 Jenny Steffens
Spring Floral Arrangements
There's no need to schedule a fancy party in order to create a spring centerpiece; just bring flowers into the home for you. Open the windows. Enjoy the fresh air. And breathe the aroma of fresh flowers.
I love the idea of mixing roses with succulents. Plus, we have two knockout rose bushes sitting right in our front yard. I'd also like to pick some of our white and green hydrangeas; then mix them with some sprigs of boxwood for a monochromatic arrangement.
Which floral arrangement idea are you going to try?
If you liked this spring project, you might also like: