So, for the month of October, I'm sharing a special series.
Several years ago, Erica & I participated in the 31 Days Challenge by sharing Daily Free Printables. This time, I'm also going with something that is short and simple. I've chosen 31 different rooms and will be highlighting a special detail in each space  — and why it makes an impact.
Most of us don't have a budget for designer rooms, huge renovations and brand new furniture in every room of the house. And that's okay. In fact, I like that I piece our home together slowly. This method allows me to identify the little things that make our home unique to us.
Sometimes a room on Pinterest, or in a magazine, can seem beautiful… and completely out of reach. However, I've come to realize that by identifying the details that I love — as opposed to just the entire room — I can start creating a home that is beautiful; but still within our budget and doesn't require replacing everything that we already own.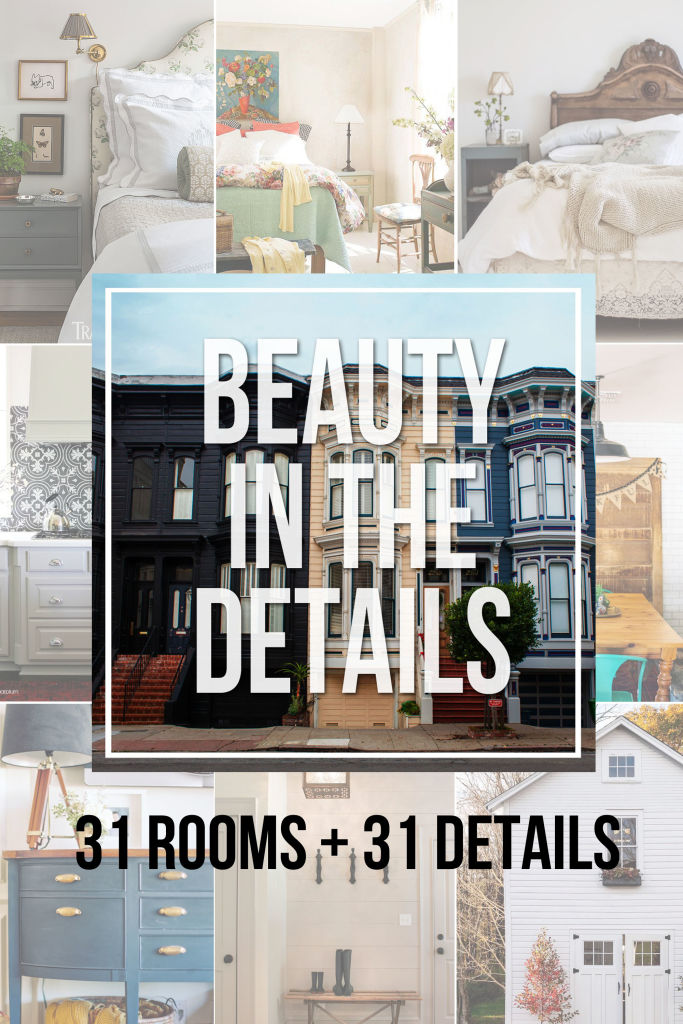 Over the 31 Days in October, let's look at 31 lovely rooms and identify the beautiful details. After all, there is Beauty in the Details of a home.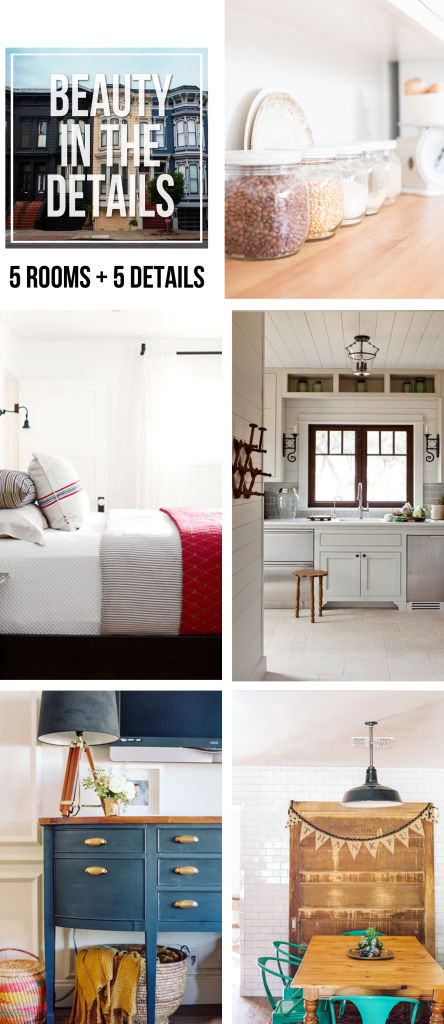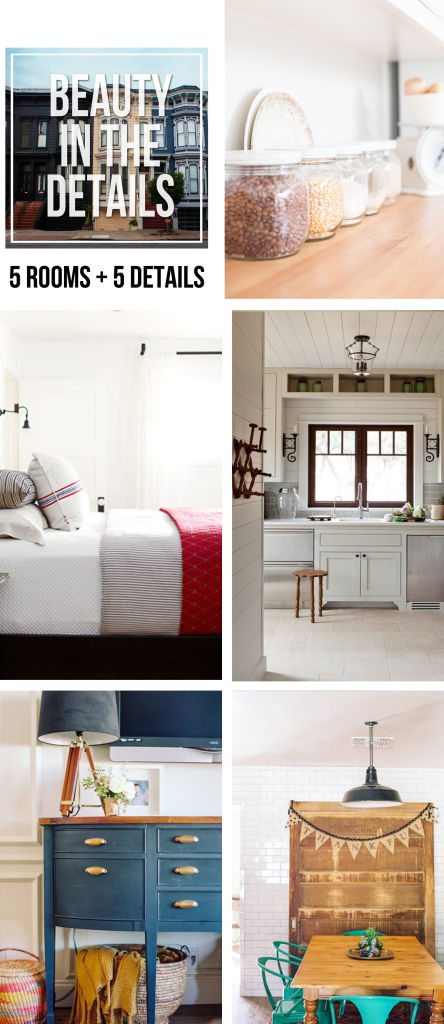 Day 23: Distressed Oak Cabinets
Day 25: Bold & Beautiful Ceramic Tile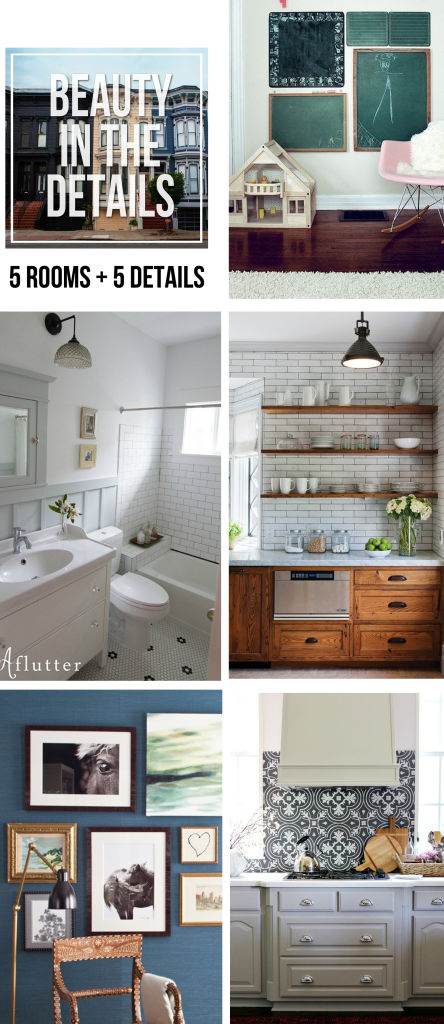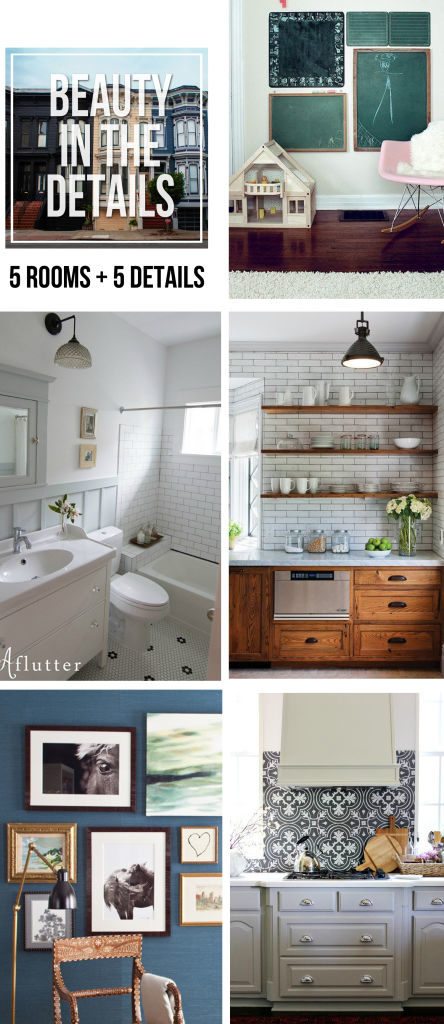 Day 30: Large Scale Photographs


If you'd like to follow along, be sure to sign up for the email list.
**A note to my email readers: Through the month of October you will only receive e-mails 3 times a week; but each e-mail will include several blog posts. Just trying to do my part in helping to keep your inbox clear!