Recently my mom and I worked on decorating her rustic country style living room for Christmas. To fit with the style of the room we decided to create burlap ornaments and bells for the Christmas tree in the space. Check out the pictures below to see how we made these ornaments: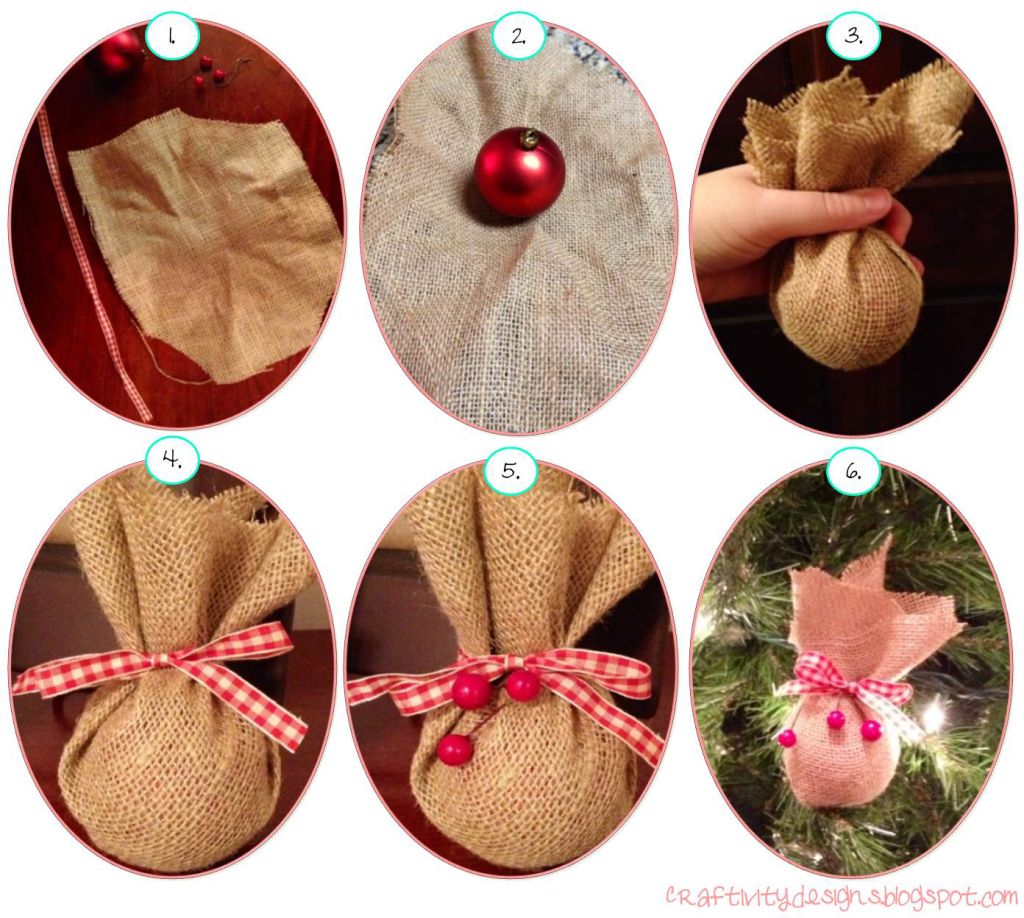 1. Gather materials: Ball ornaments, burlap (cut into pieces), ribbon, fake berries.   
2. Place ball in the middle of a piece of burlap fabric.  
3. Wrap burlap around the ball and gather at the top.
4. Secure extra fabric at the top with ribbon, tie in a bow. 
5. Add in fake berries around the ribbon.  
6. Place hook in ornament and hang on tree.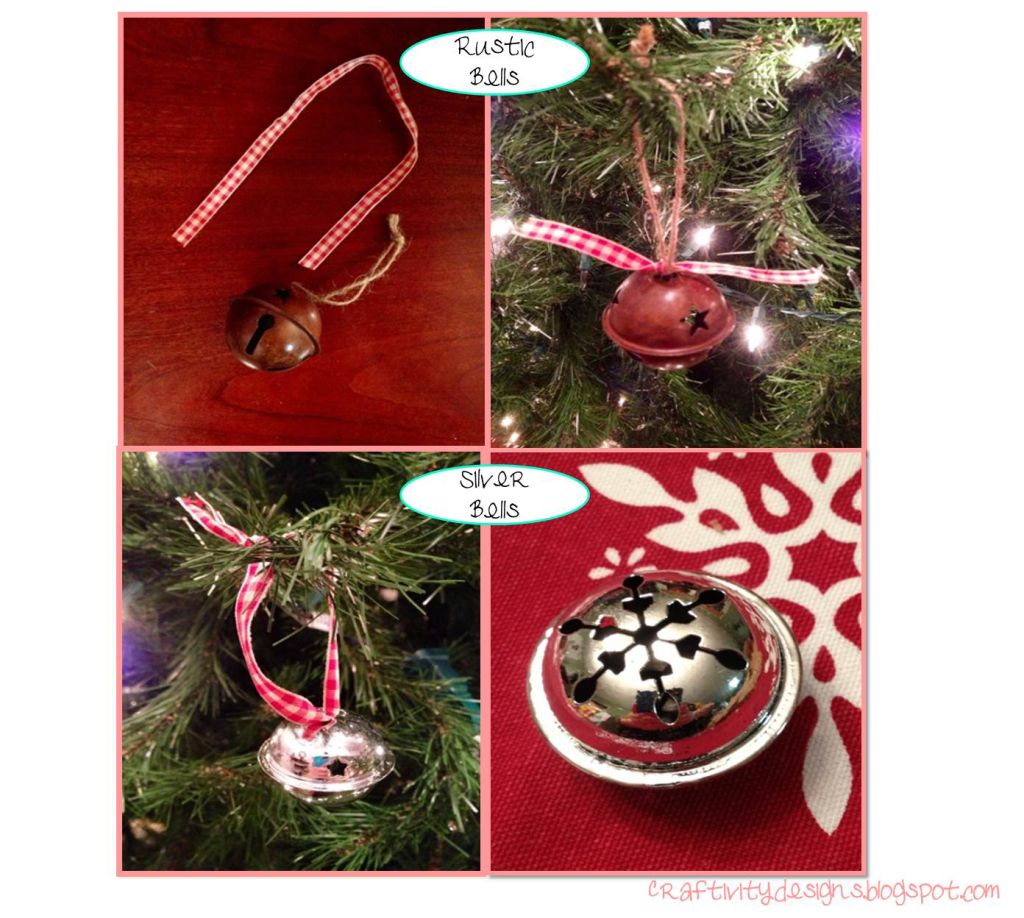 To create the bells, we took rustic bells purchased from Jo-Ann's and silver bells from the Dollar Tree and then added ribbon (also from Jo-Ann's).  On the rustic bells, they already had twine to use to keep the bell on the tree so the ribbon was added for decoration.  For the silver bells, we looped the ribbon through to create a hoop in order to hang the bell on the tree. 

Did you create any new ornaments for your Christmas tree this year?