Whether you are throwing an Easter party or looking for crafts to do at home, these Easter crafts for kids are sure to bring your children joy!
This Easter, complete an Easter craft (or two, or three!) with your children. Whether you are looking for a simple printable craft or a pretty handmade item, you'll find a great option in this list of Easter crafts for kids.
Plus, so many Easter crafts double as a spring crafts, too. With over 15 ideas to choose from, you'll be able to find enough ideas to keep your kids crafting through March and April!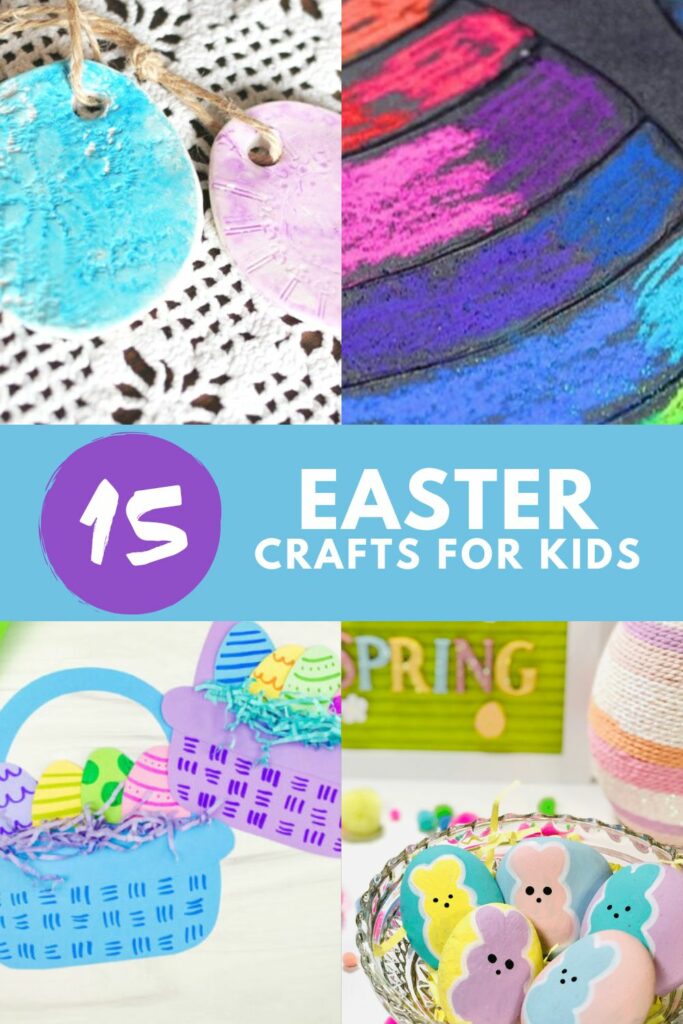 Disclosure: This page includes affiliate links.
Simple Easter Crafts for Kids
As a room parent at my daughter's school, I've been keeping an eye out for great Easter-themed crafts, Easter games, and Easter activities. For a class party, simple and quick crafts are especially important!
When I have more time, such as during homeschool, I love to pull out the craft supplies. It's so valuable to build a child's familiarity with craft supplies (like a home economics or creative arts class!). This list of Easter craft ideas for kids includes:
watercolors,
ribbon,
chalk pastels,
Once you've chosen your favorite Easter crafts, make sure to check out these Easter activities, Easter games, and Easter crafts for adults, too!
If you liked this idea for Spring and Easter, you might also like:
Want to save these Easter craft ideas? Pin it!