My son has been getting his hands dirty this summer. He's been building sand castles, burying treasures and driving toy trucks around on mounds of dirt… right outside our back door, on the deck.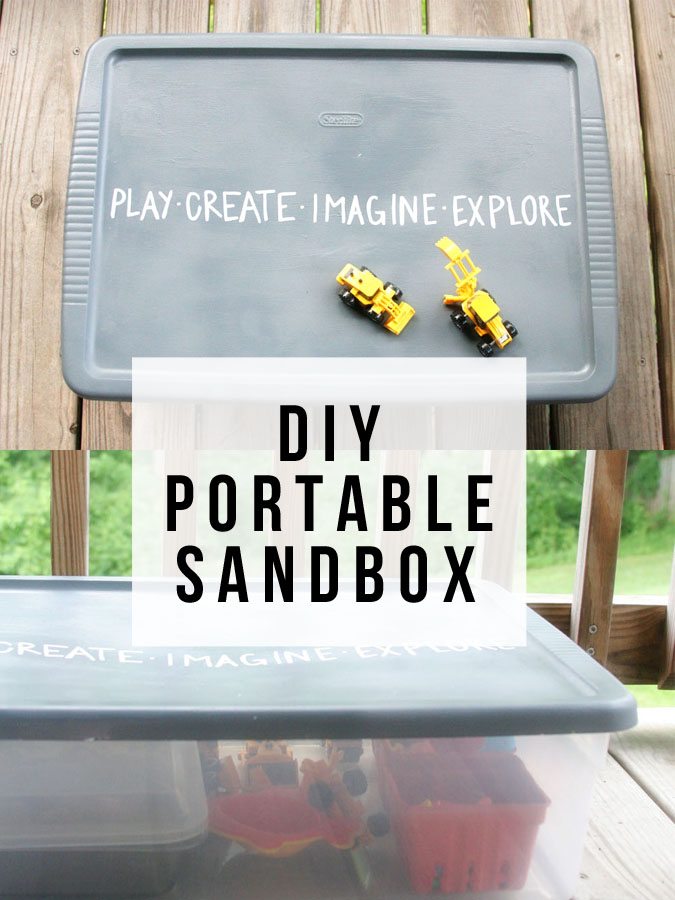 Our DIY Portable Sandbox has been his favorite outdoor activity this summer. I'm sharing how I pulled it together over at Beauty in the Mess, where I'm a Contributing Writer.
[Tweet "Find out how to make a portable sandbox for hours of #summer play! #DIY #Kids"]
If you've got a young child, it's a must-do. Not only does it keep my son entertained for hours, but it's a fairly mess-free way to play in the sand.
How so? Well, this DIY Portable Sandbox is made with a special type of sand that won't be in every nook and cranny of your child's body and clothing. Instead, it sticks to itself — which means the kids can get their hands "dirty" without mom having to worry that they'll be tracking sand throughout the house.
Head over to Beauty in the Mess to find out how to make a portable sandbox for your kids.