Big windows and sunrooms are a desirable feature in a home, but the window treatments get pricey (and hard to find)! Save some dough by trying one of 11+ DIY extra long curtain rod ideas.
While a sunroom and big windows might be one of the best features in your home, it comes with one downside: buying window treatments. In addition to purchasing multiple sets of drapes, extra long curtain rods are hard to find and typically pricey. So, if you've been searching with little luck, try one of 11+ DIY long curtain rod ideas.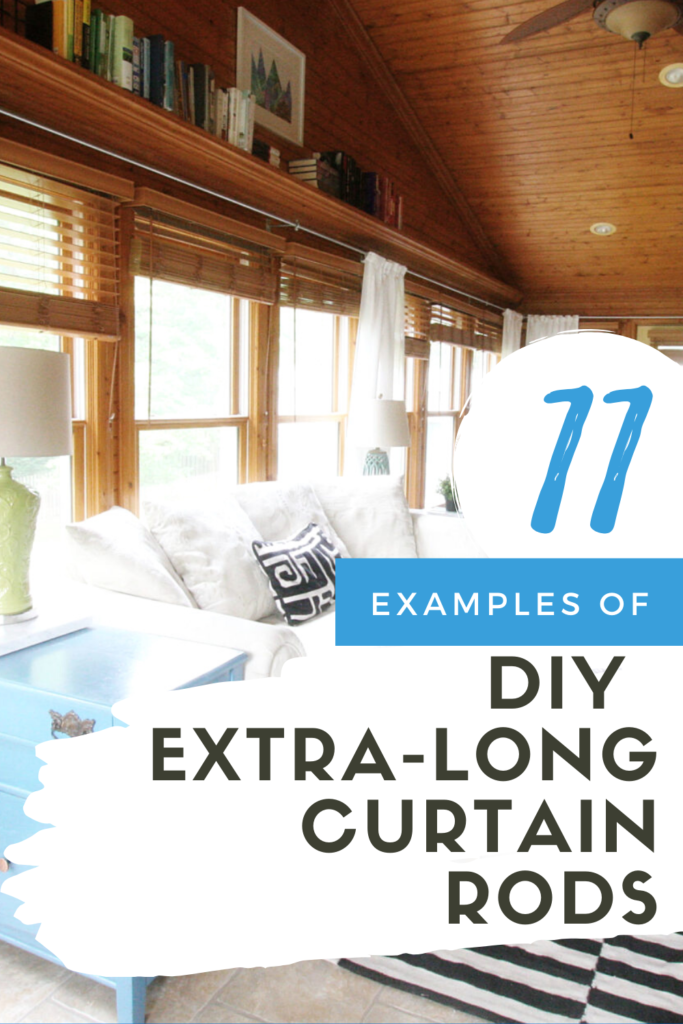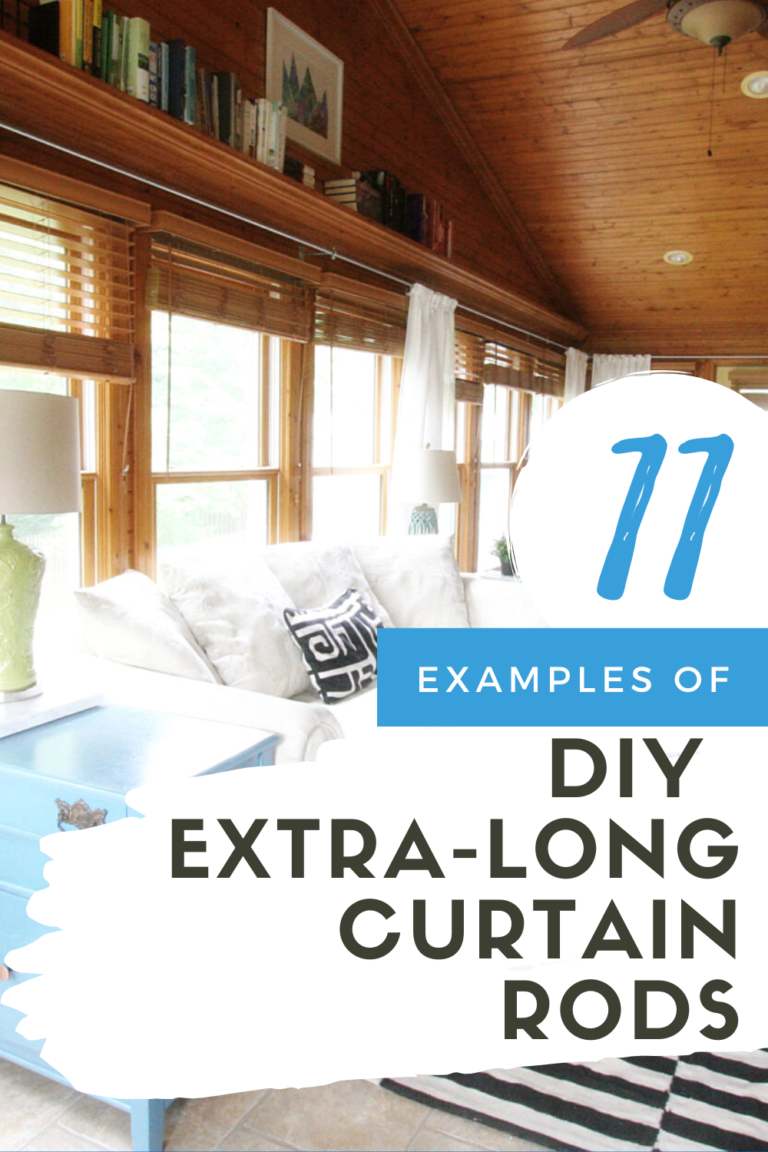 In our last home, which had nearly 50ft (!) of windows in the sunroom, a DIY extra-long curtain rod saved us tons of money. If we had purchased extra long drapery rods, the project would have cost hundreds of dollars.
As it turns out, I'm not the only one who has faced this dilemma. Today, I've rounded up 11 of my favorite tutorials for DIY long curtain rods that include:
various DIY materials,
different color finishes, and
diverse decorating styles.
11 Long Curtain Rod Ideas
Did you like these long curtain rod ideas? Pin it to save it!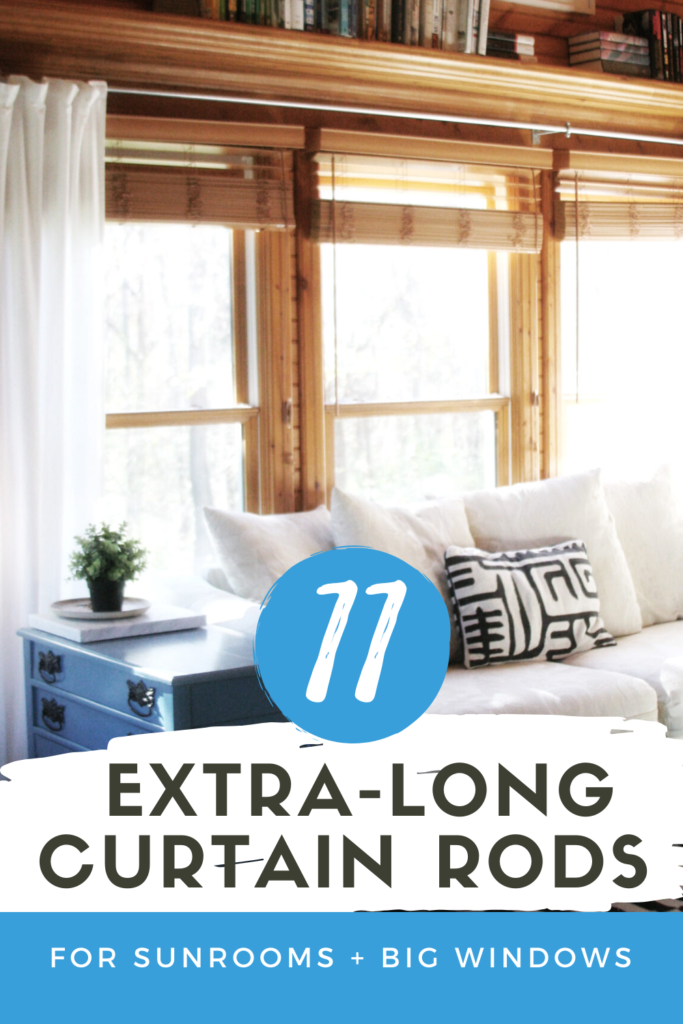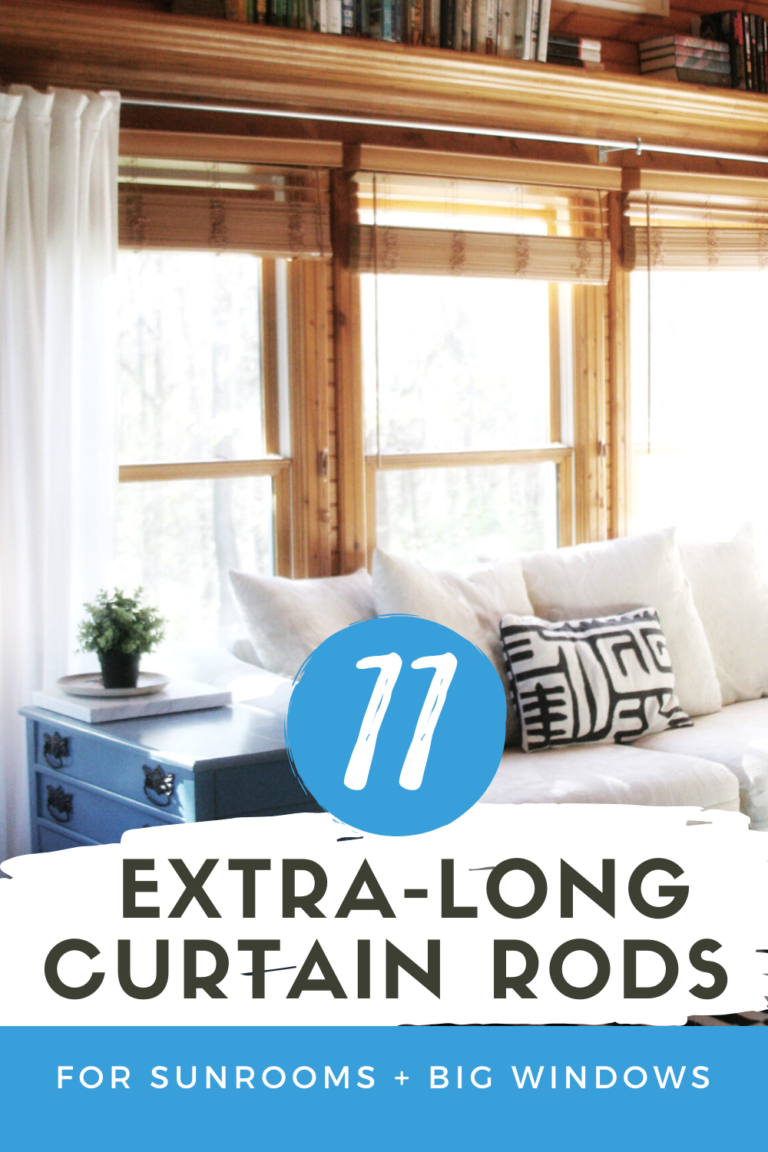 If you liked this DIY project, you might also like: