Need to throw a birthday party, but short on time? These quick and easy superhero party ideas will save the day – superhero style!
My now 3-year-old (how did that happen?!) is a huge superhero fan. I love throwing DIY parties, but I don't have the time to invest in complicated projects. Therefore, these superhero party ideas are quick and easy!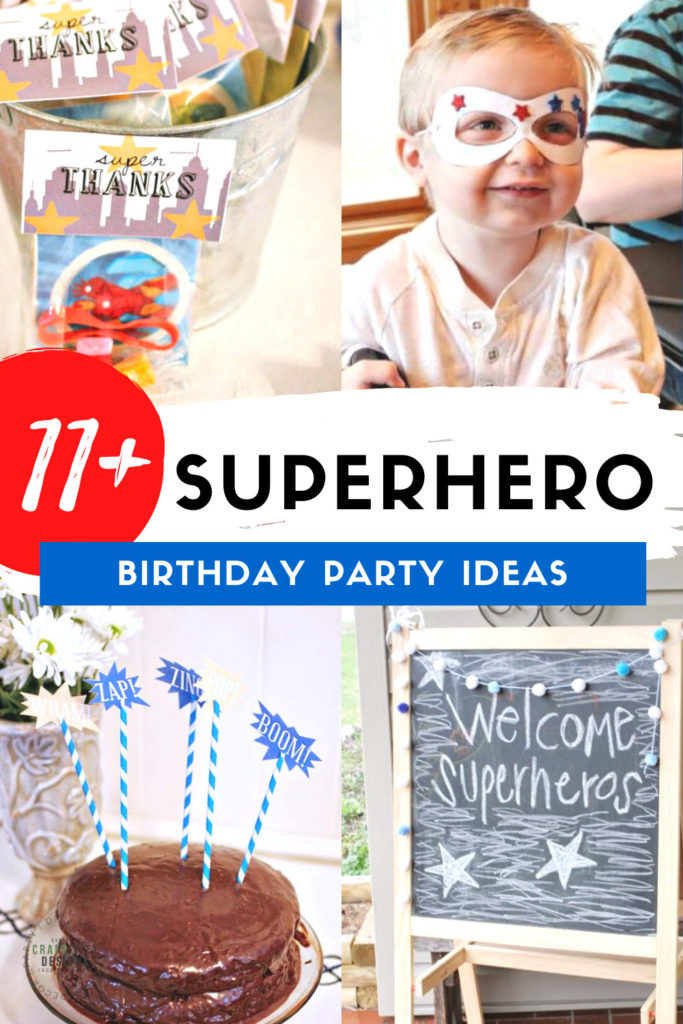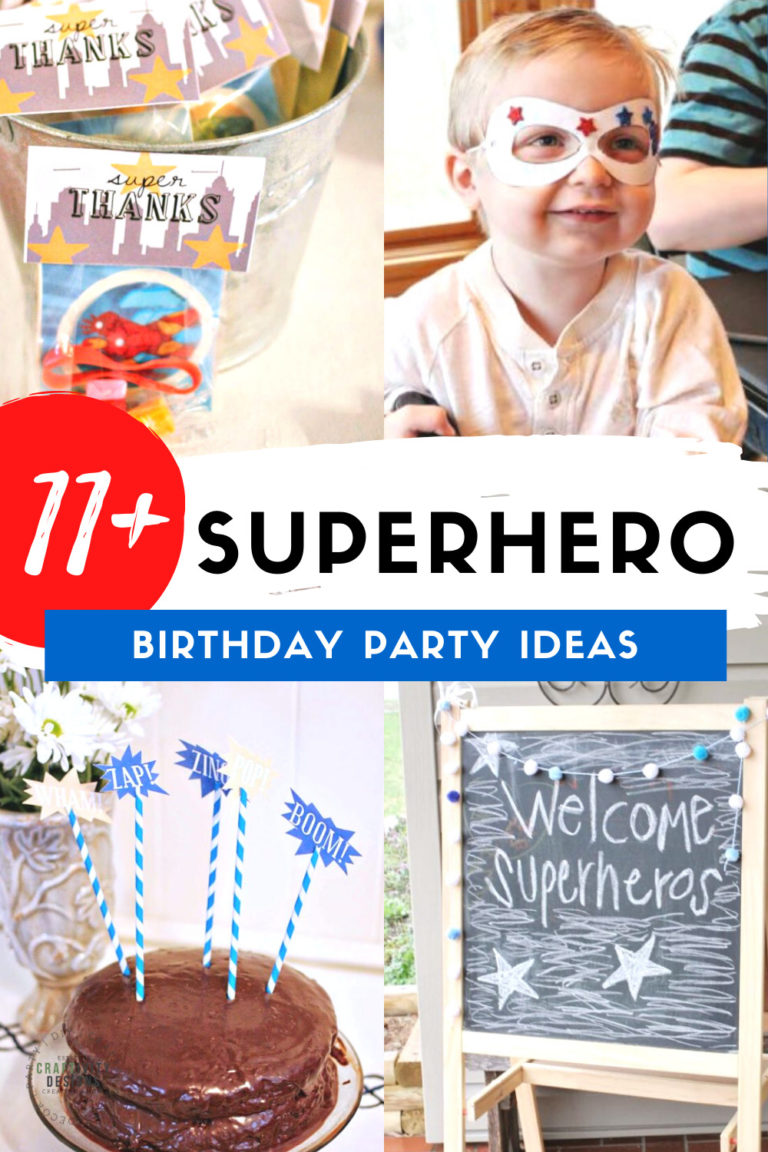 Disclosure: This page includes affiliate links.
Superhero Birthday Party
What a fun day!
It seems like we were just celebrating his second birthday a few short months ago, but this little guy is already a big three-year-old.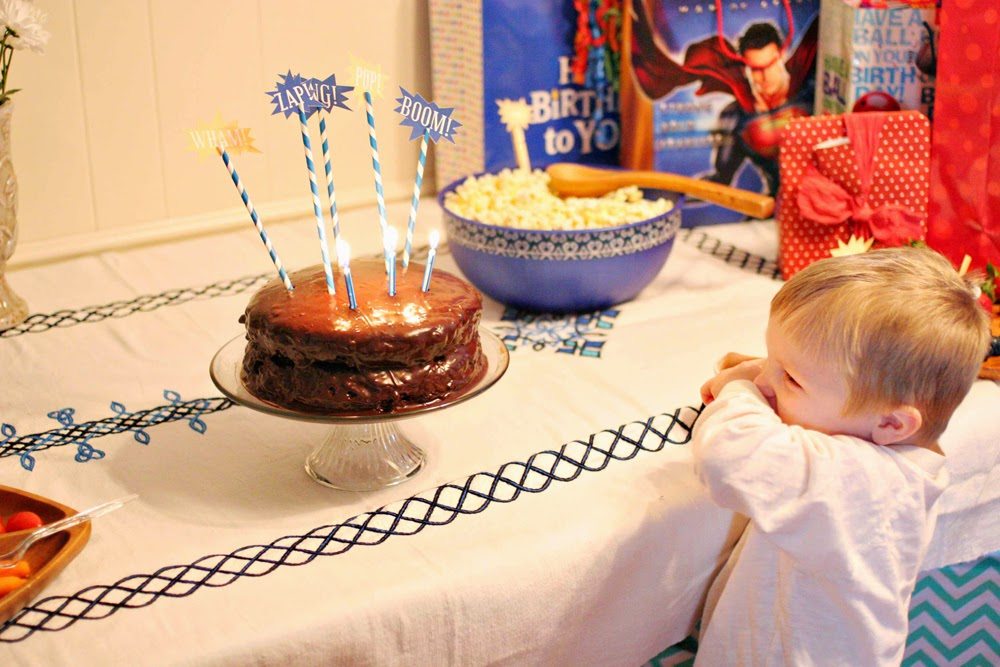 He loves chocolate, so I used this recipe to make his cake. I've made it twice and haven't quite mastered making it look pretty; but the taste is amazing. Try it!
He loves superheroes nearly as much as chocolate. So, let's take a look at all the fun superhero party ideas!
11+ Superhero Party Ideas
#1: Printable Superhero Invitation
A custom invitation asks all his Superhero friends to join in the celebration with us, and is easily printed and mailed.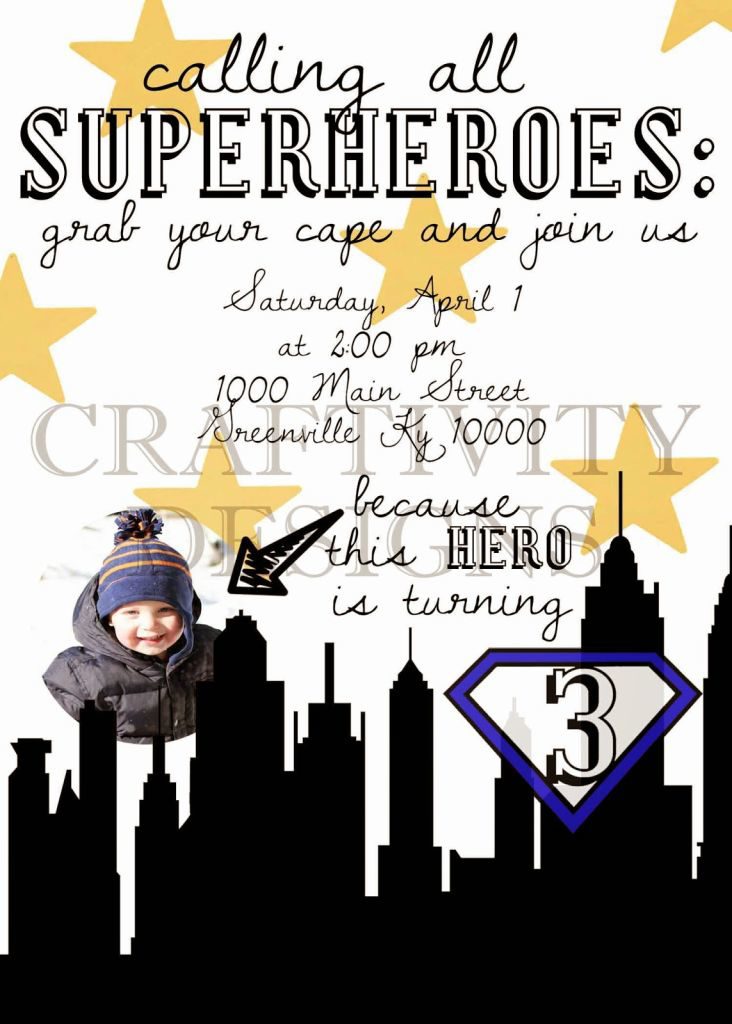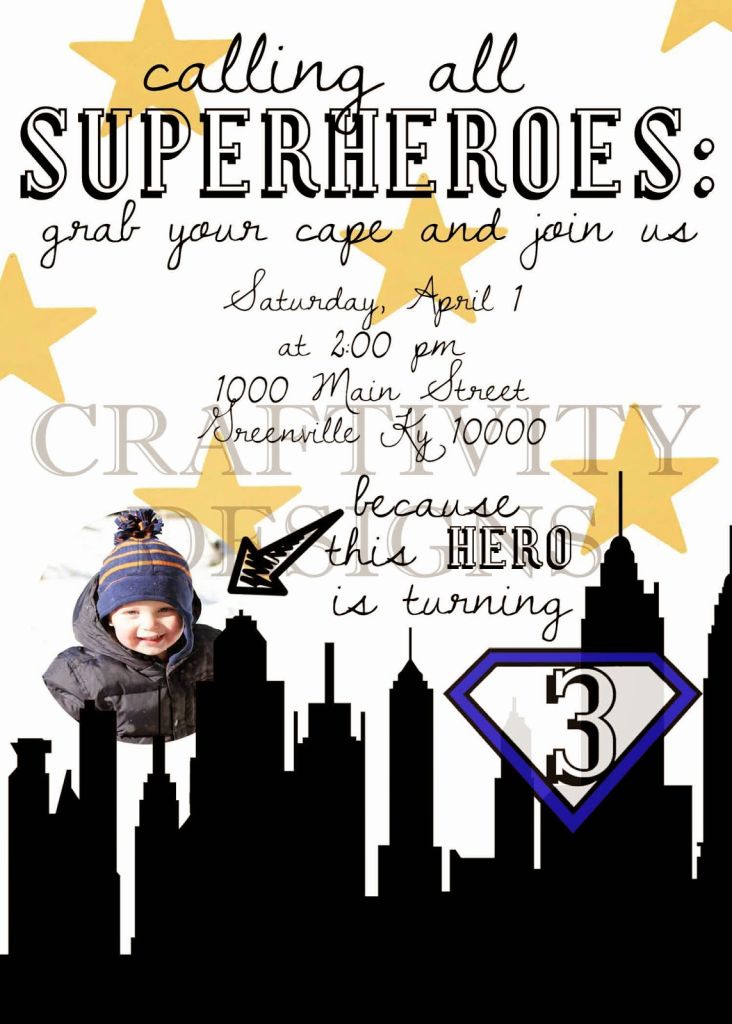 Here are a few of my favorite superhero birthday invitations:
#2: Superhero Party Sign
We greeted each guest with this superhero sign, balloons and a DIY pom-pom garland from his second birthday.
Psst: We've used this pom-pom garland again and again, here it is 8 years later at his Minecraft Birthday Party.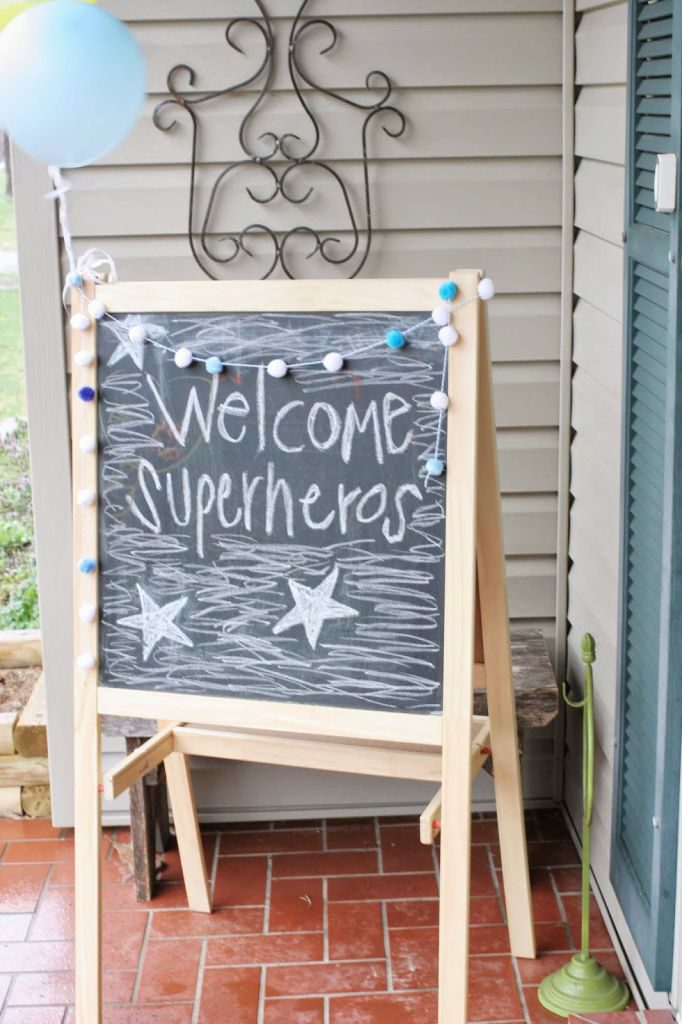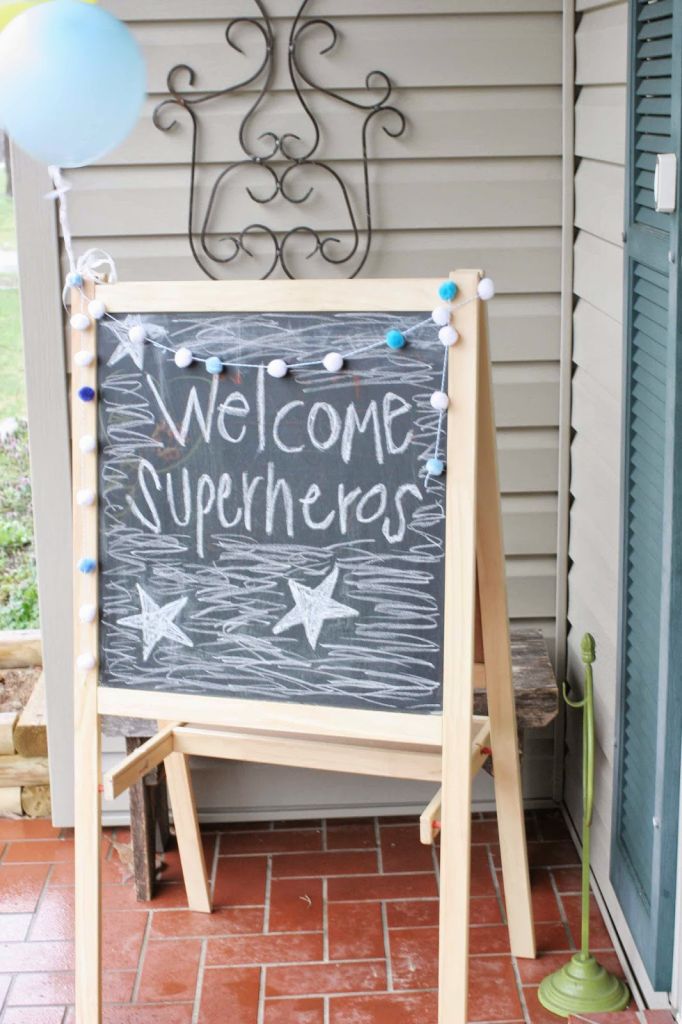 Note: "Superheros" is the wrong spelling. Spell it "Superheroes," instead. Unfortunately, there is no spell check on chalkboards, right?
#3: Superhero Craft Station
As each kid superhero arrived, they were able to make a mask and shield using colored pencils, crayons, ribbon, and stickers.
The shields were inspired by this party and are made from a paper plate, staples and ribbon.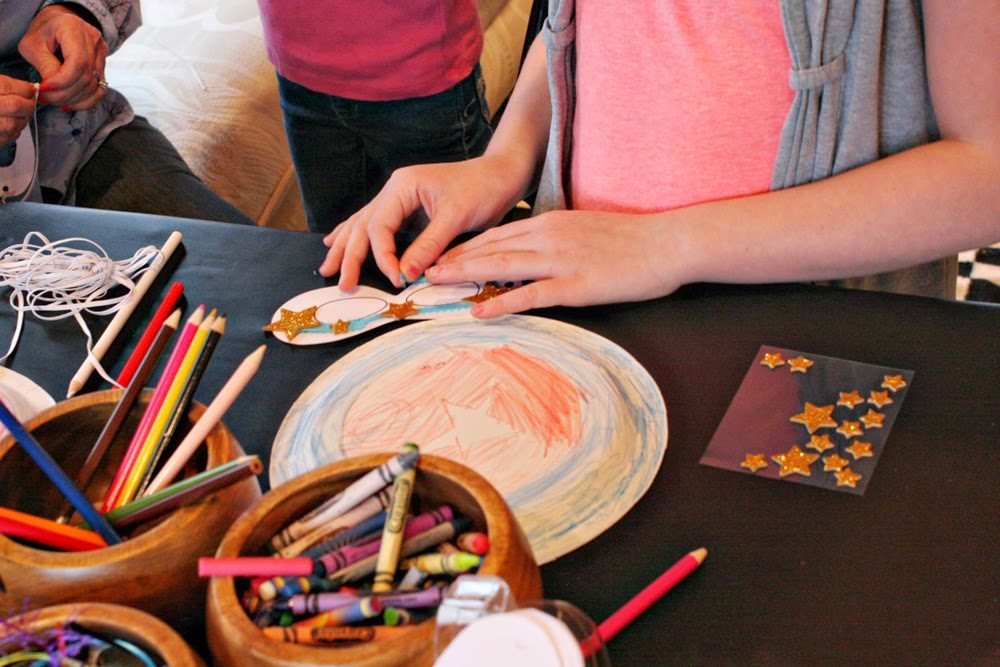 Want to take the craft station up a notch? Make these felt superhero masks beforehand, then let kids decorate them with ribbons, sequins, and bubble paint.
#4: Superhero City Game
The shields and masks came in handy, when it was time to defend or destroy the "city".
The "city" is simply cardboard boxes covered in bulletin board paper. The kids had a lot of fun knocking them down (and setting it back up) over and over again.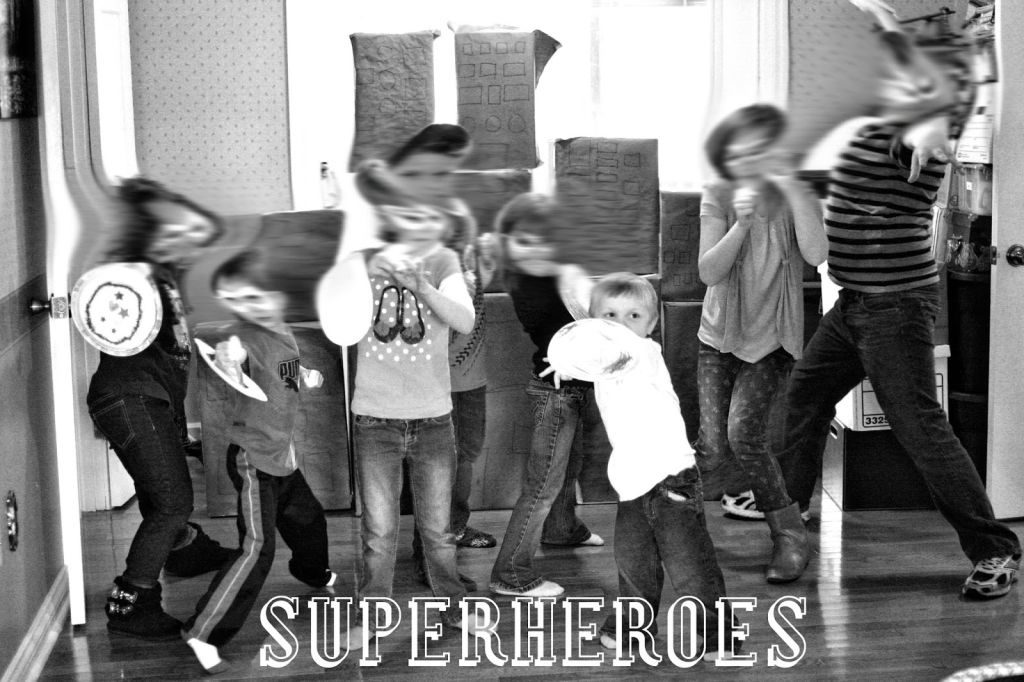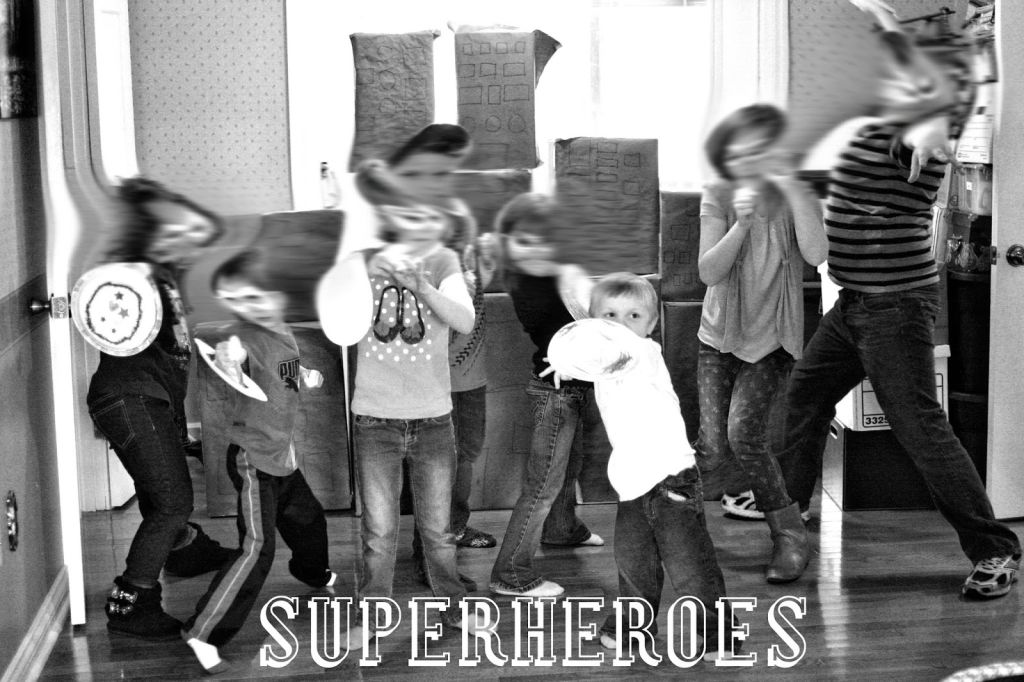 Yes, the faces are blurred to protect their superhero identities. **wink**
Here is how to make an easy superhero city game:
Wrap cardboard boxes in kraft paper.
Draw windows and doors on the boxes with marker.
Stack the boxes to make a city with tall buildings.
Let some kids defend the city, while other kids attack (i.e. throw soft balls, etc.).
#5: Super Foods
The party was at 2:00 in the afternoon so the food was simple… finger foods and cake.
Each serving dish got a little superhero themed label attached with a clothespin.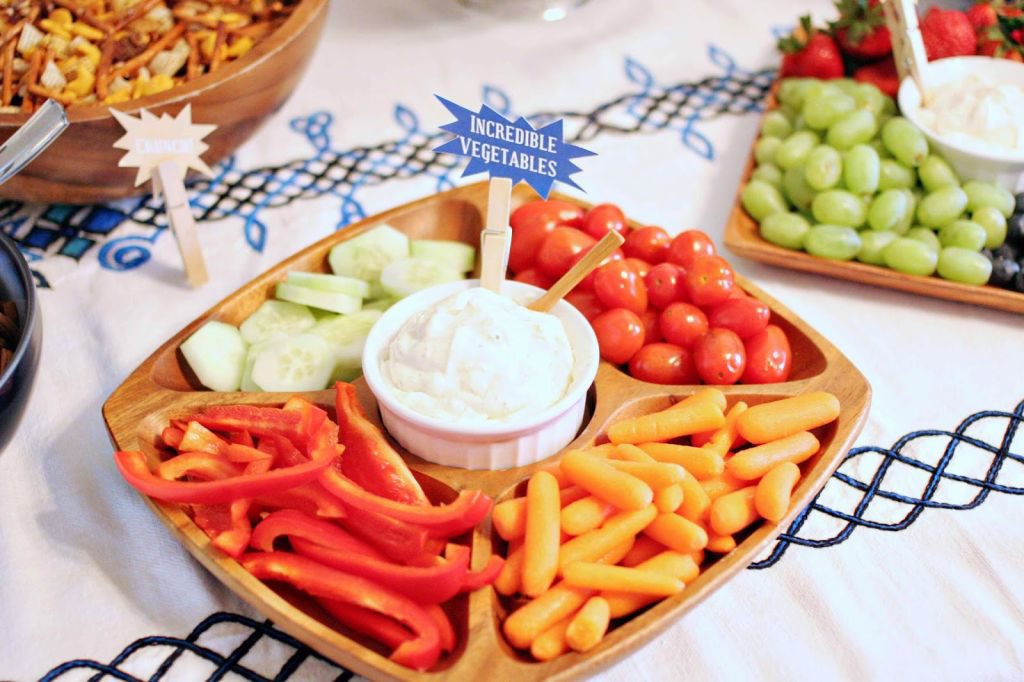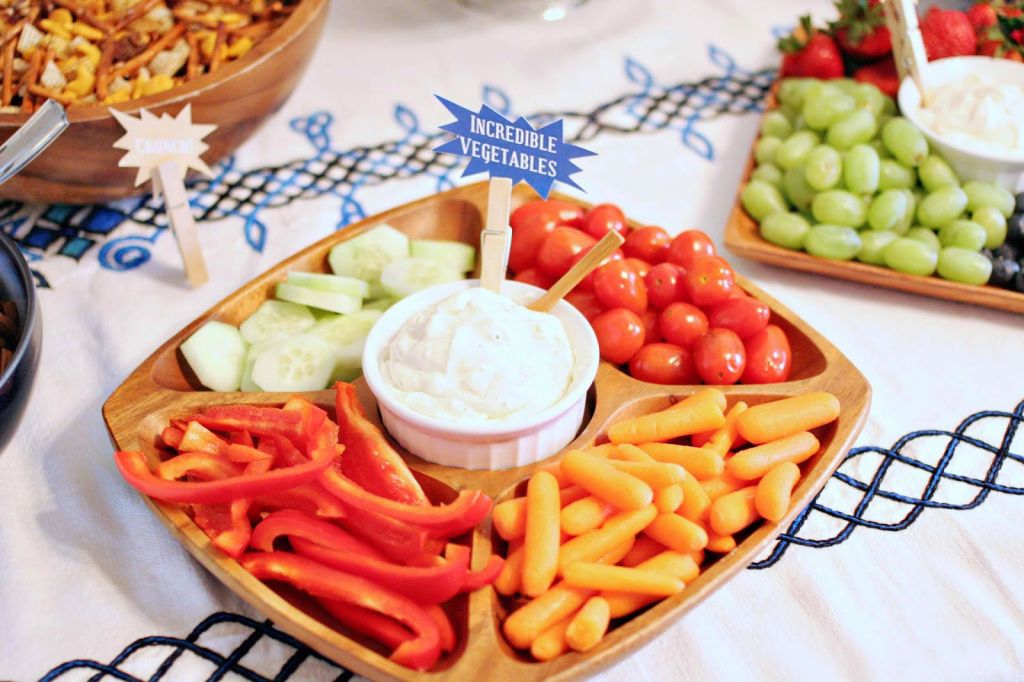 #6: Superhero Cake Topper
Similar to the food labels, I topped the cake with paper straws and superhero phrases.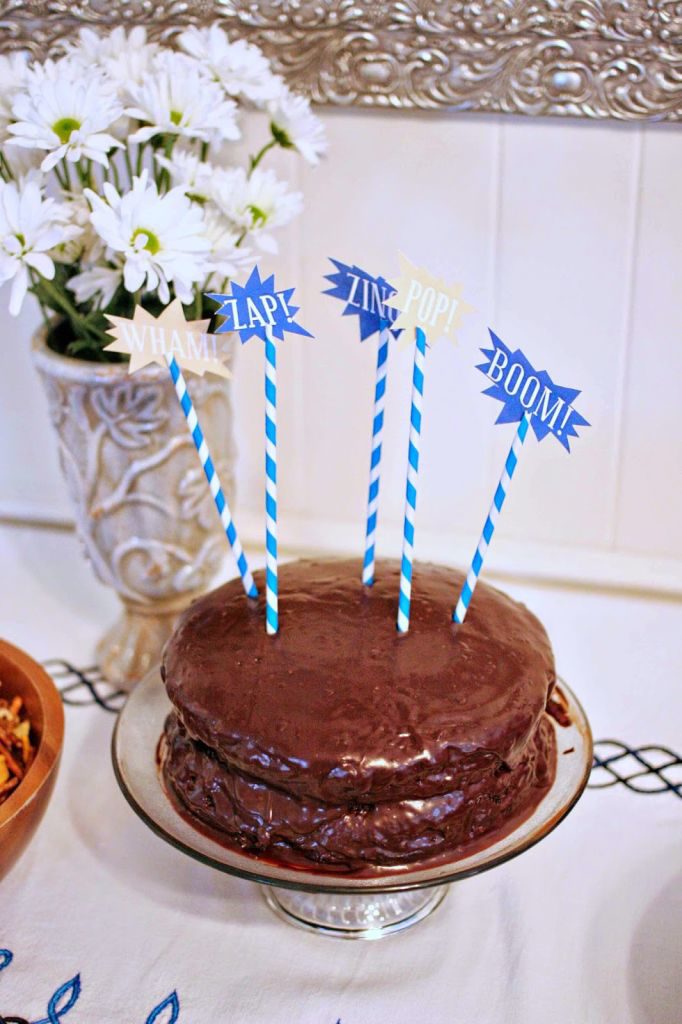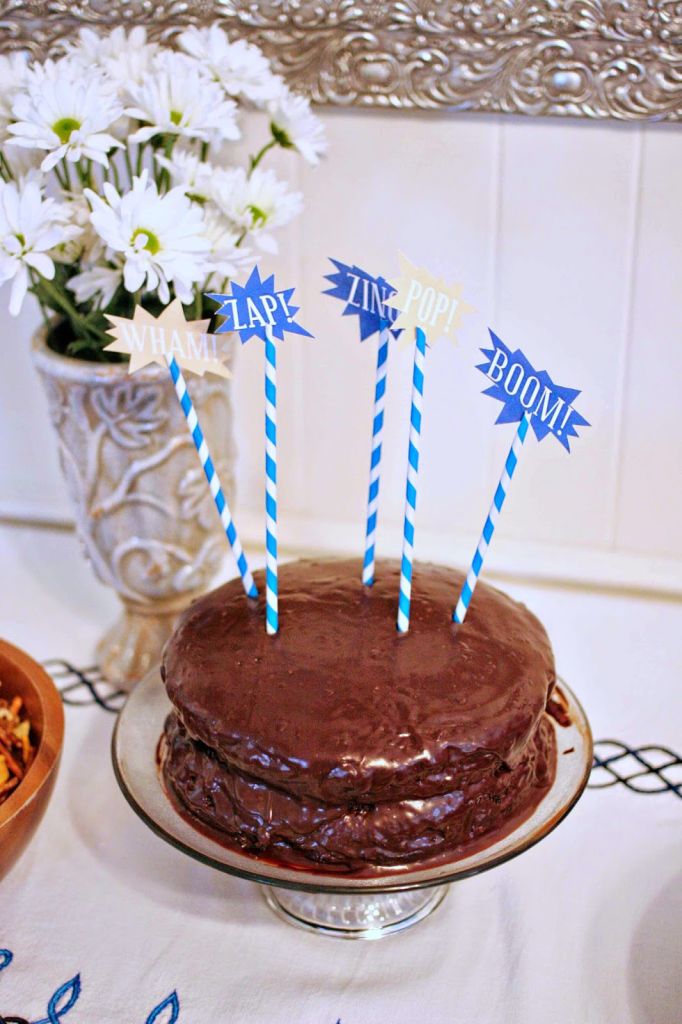 Here are a few of my favorite superhero cake and cupcake toppers:
#7: Super Birthday Sign
For birthday parties, highlight the child's age with a "super" big birthday sign!
When I decorated the serving table, I really wanted a "3" to be the focal point, like the watercolor banner last year. Using washi tape, clothesline, scissors and an empty frame; I put together a quick party sign.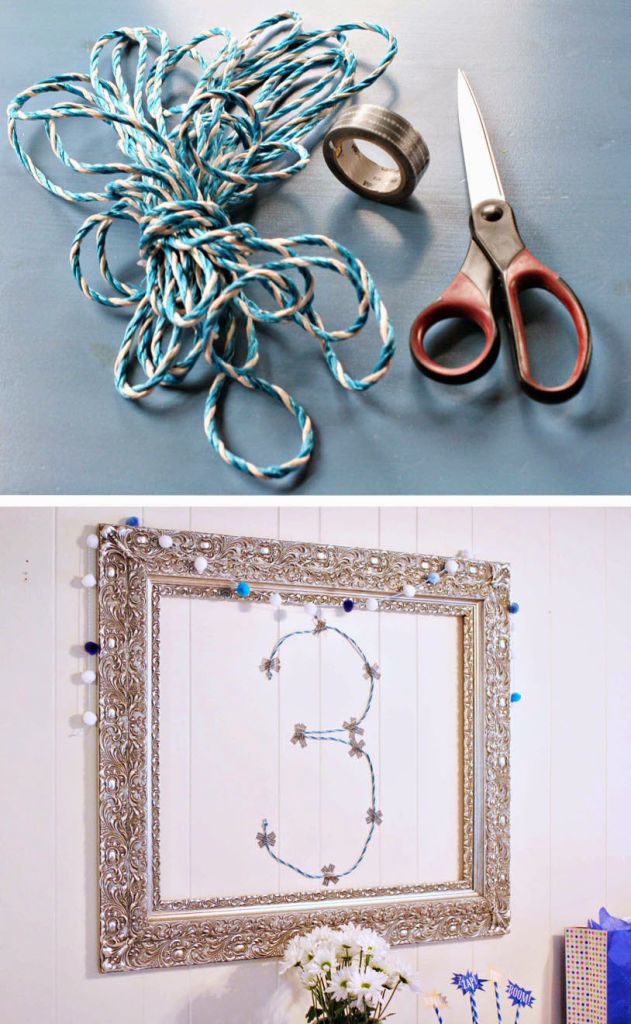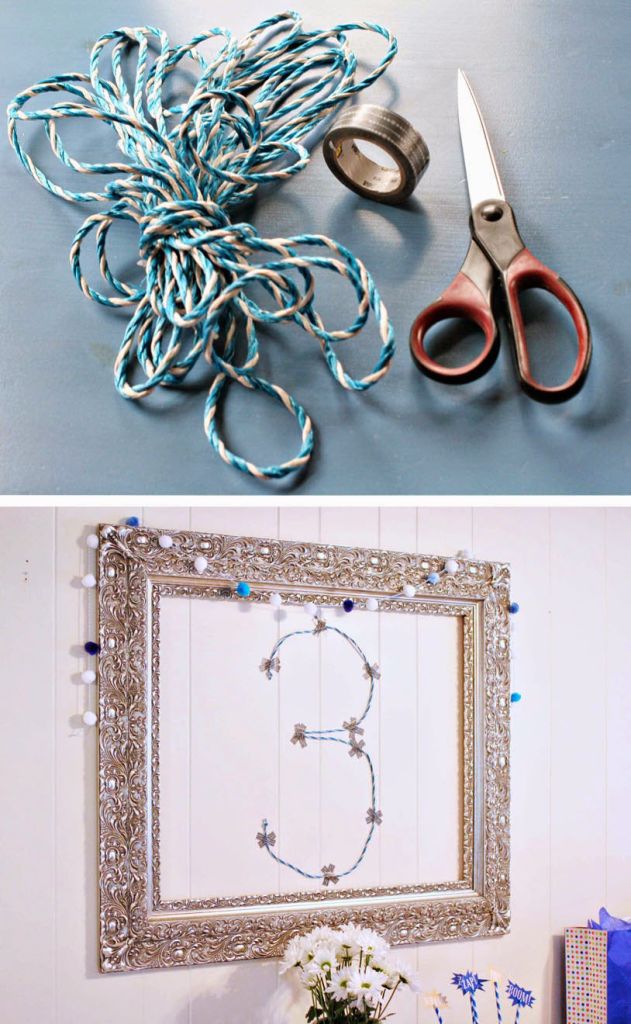 #8: Color-Coordinated Decor
It's "super"-easy to make color coordinated party decor with this trick!
Since we just moved into this house, there is still a large frame hanging above the fireplace from the previous owners. I decided to turn it into a little birthday decor by wrapping the art with a roll of polka dot paper.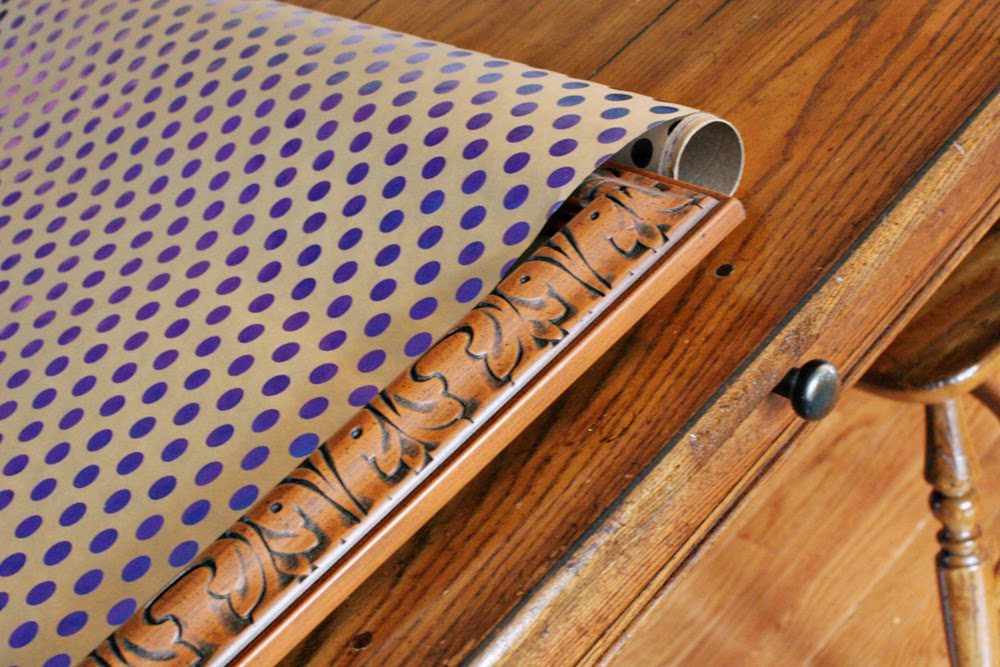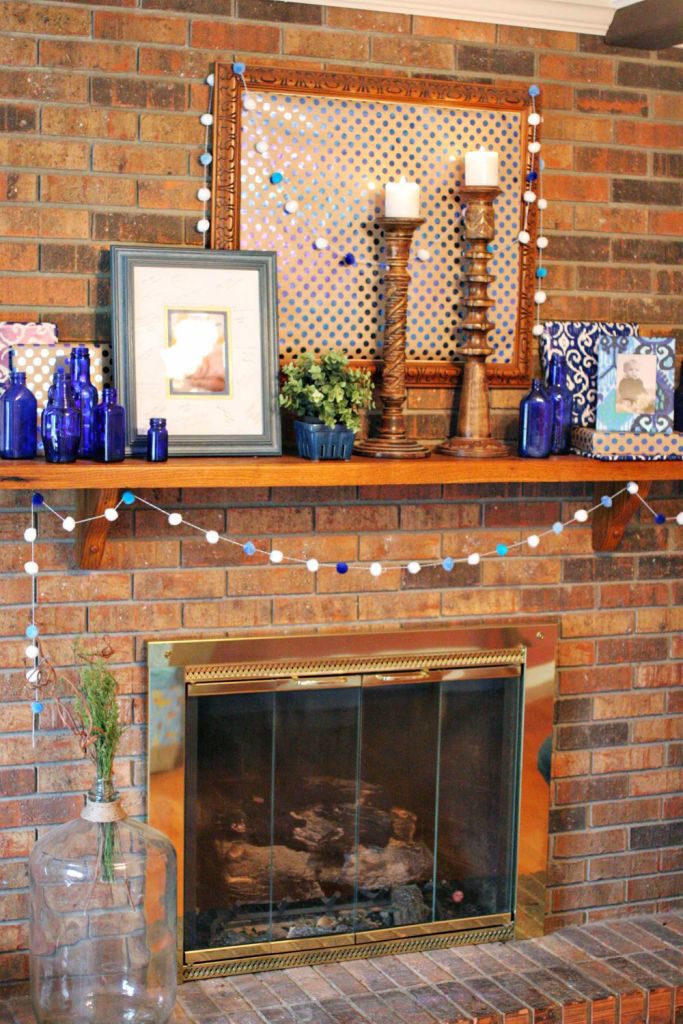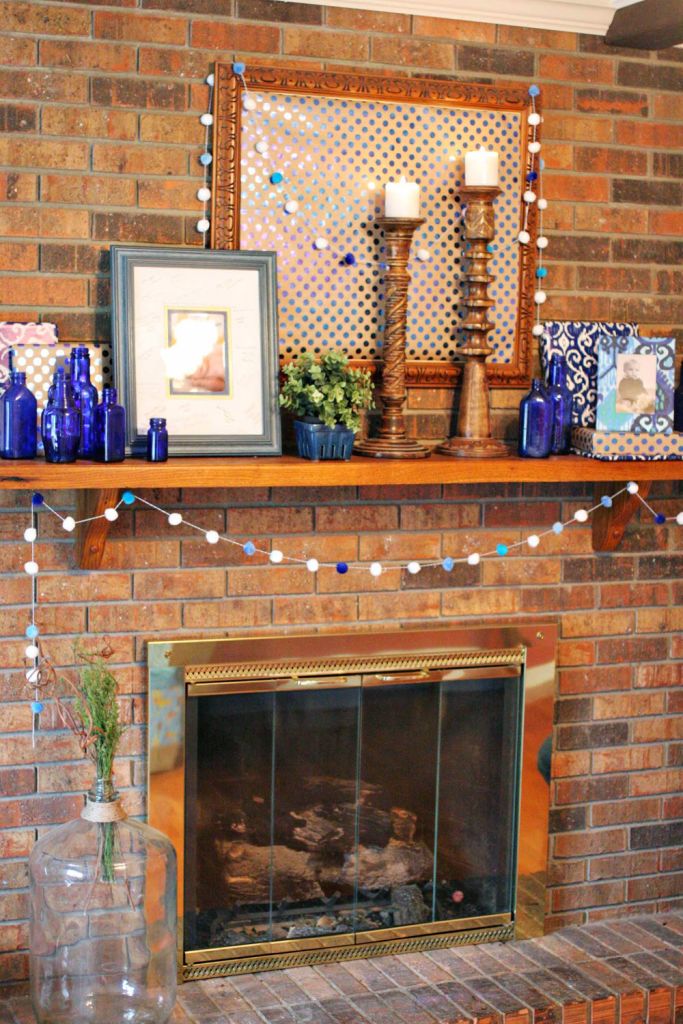 I wrapped some of our son's gifts in coordinating paper and stacked them on the mantle with blue bottles and pom-pom garland. The room is colorfully decorated – without spending a cent!
All of the decorations were items we already owned or something we borrowed. I always feel like we spend enough money on the food and favors, that I try to save money with the decor.
#9: Photos of the Superhero
Want one more free decorating idea? Celebrate the birthday kid superhero in photos.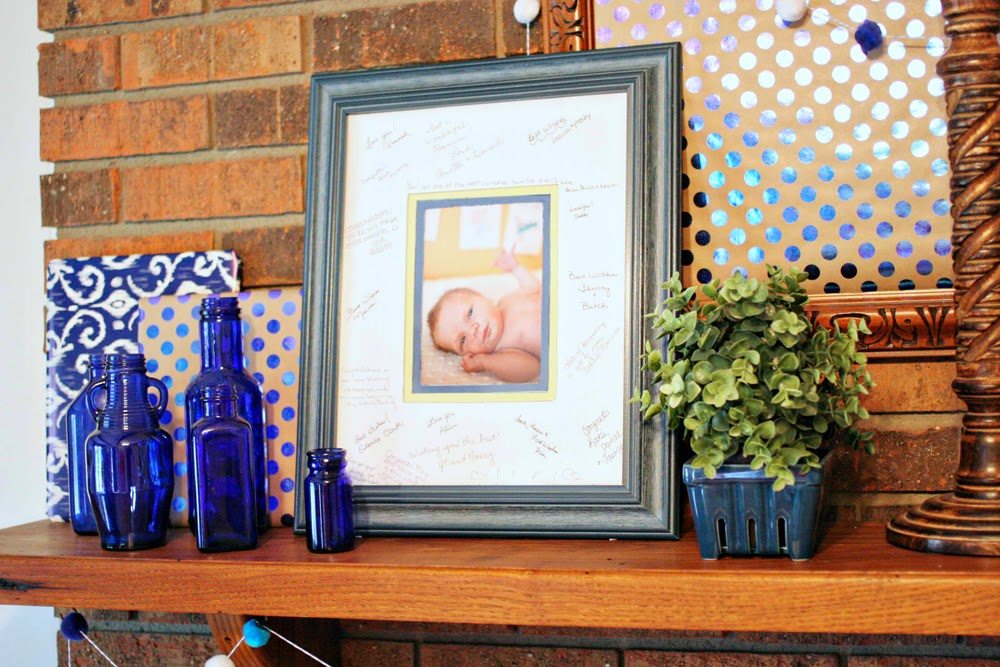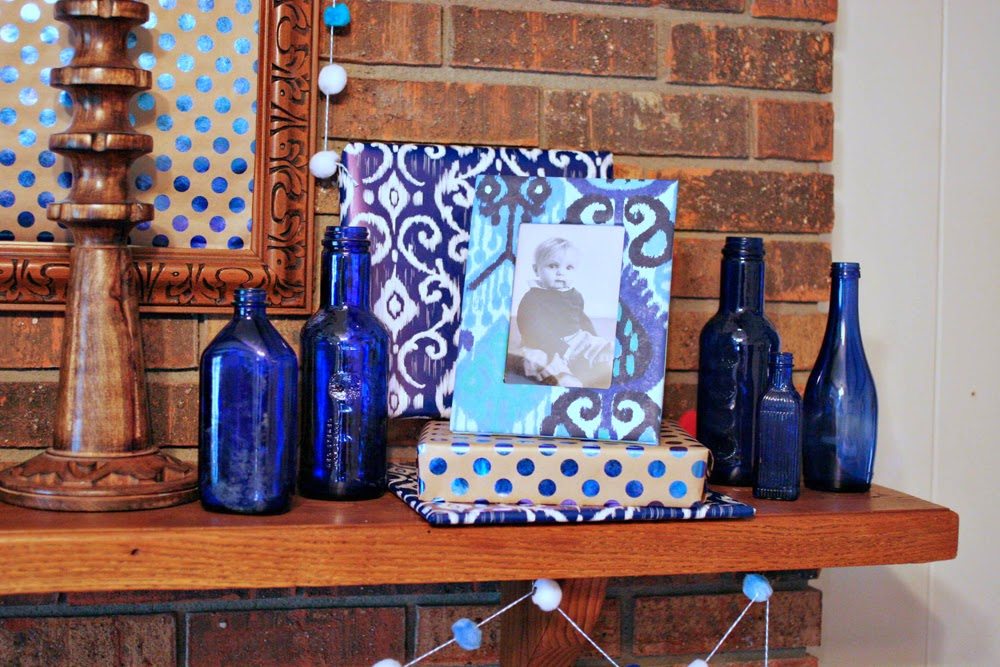 #10: Superhero Party Favors
We stuck all the favors in a metal pail, ready to hand out to all the kids.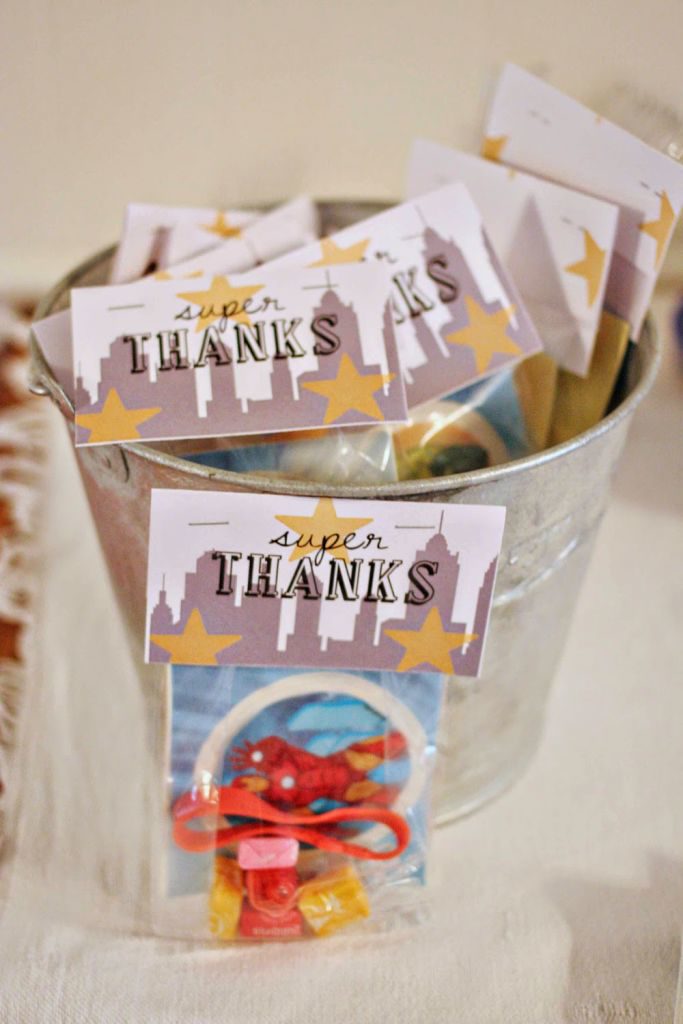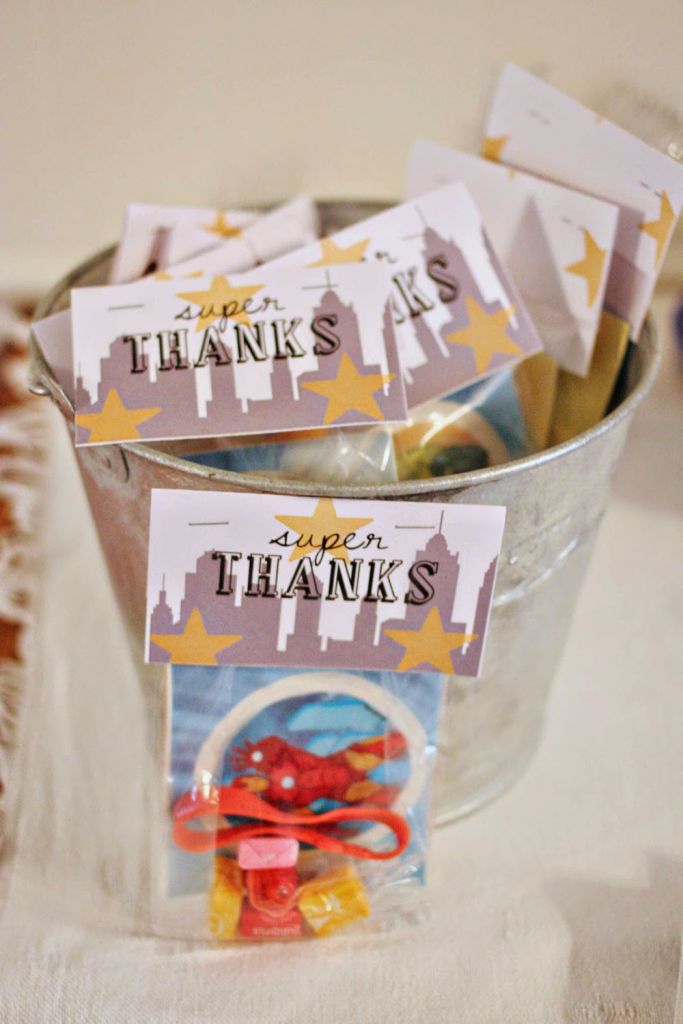 Each favor bag included: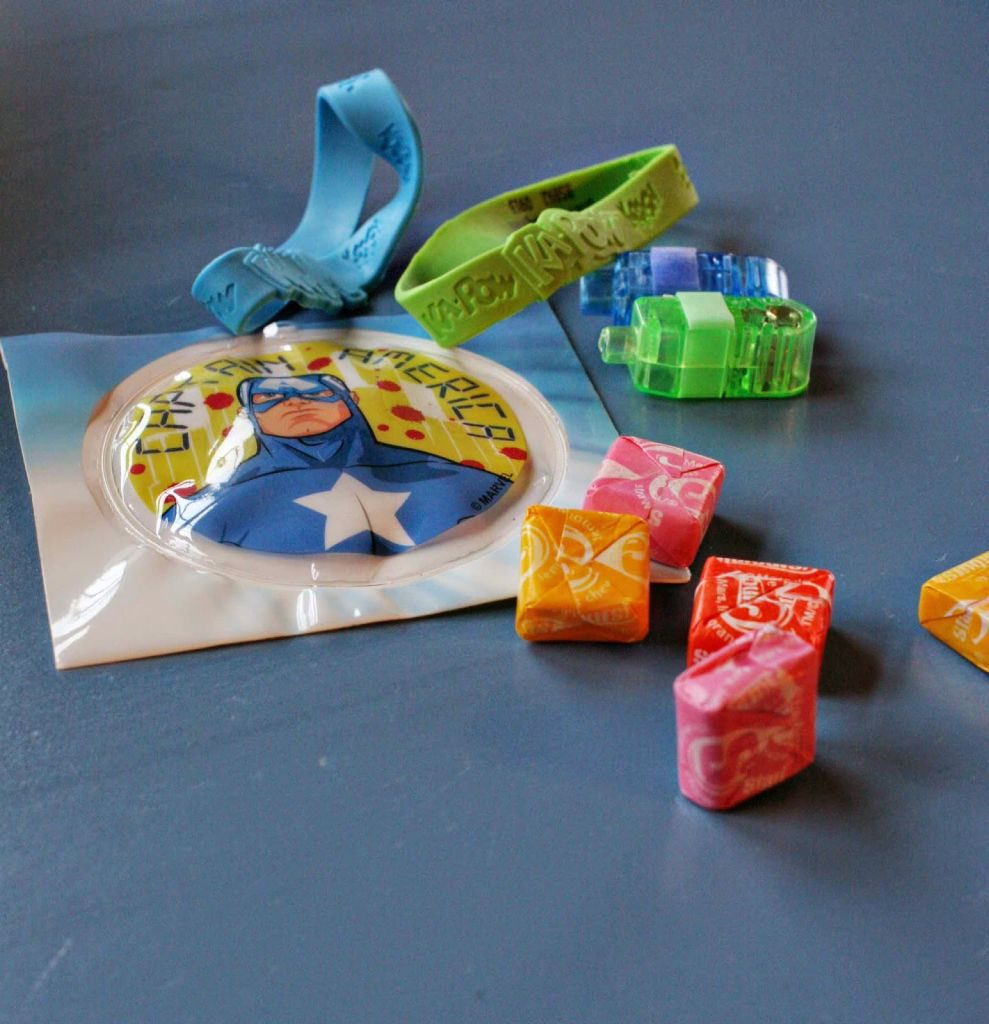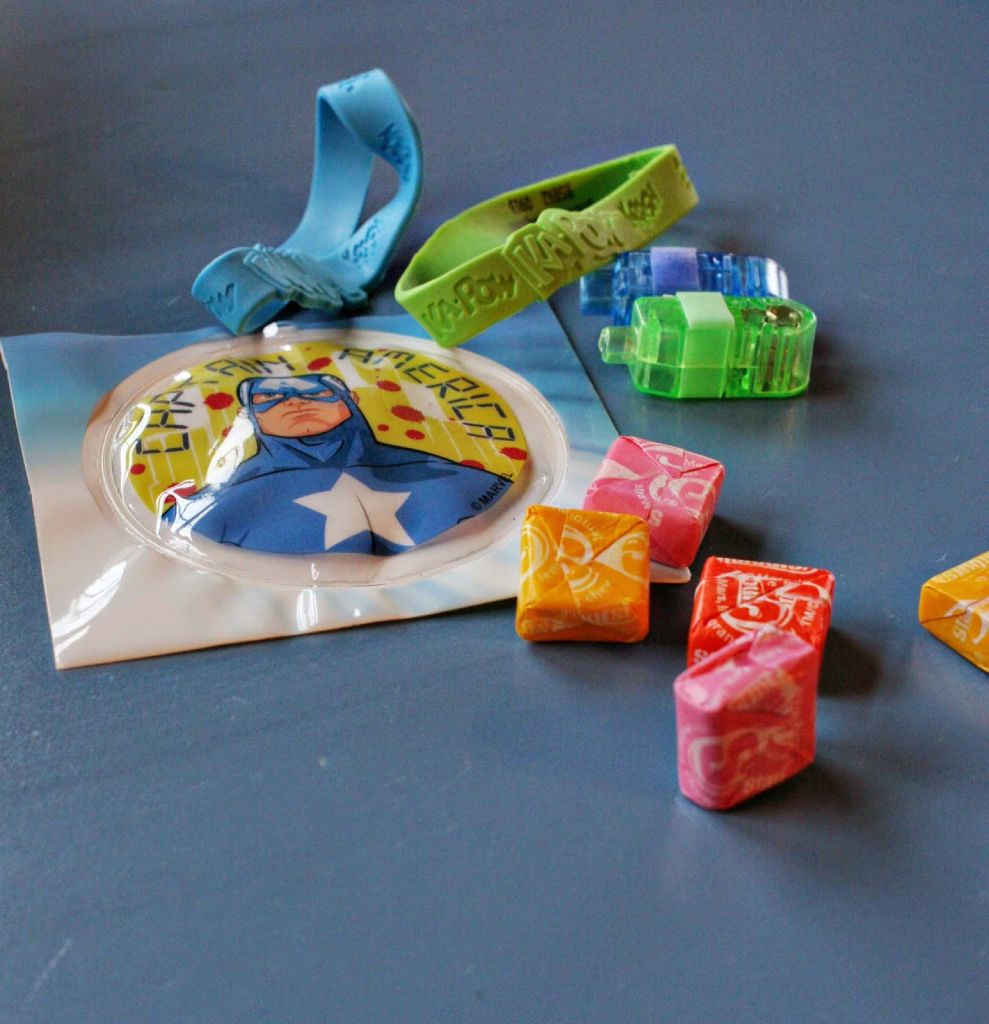 The finger flashlights were a big hit — but it did take a few tries to figure out exactly how they worked.
#11: Superhero Favor Bag Toppers
Once everything was stuffed in the baggie, I folded over the top and stapled a printable favor bag topper.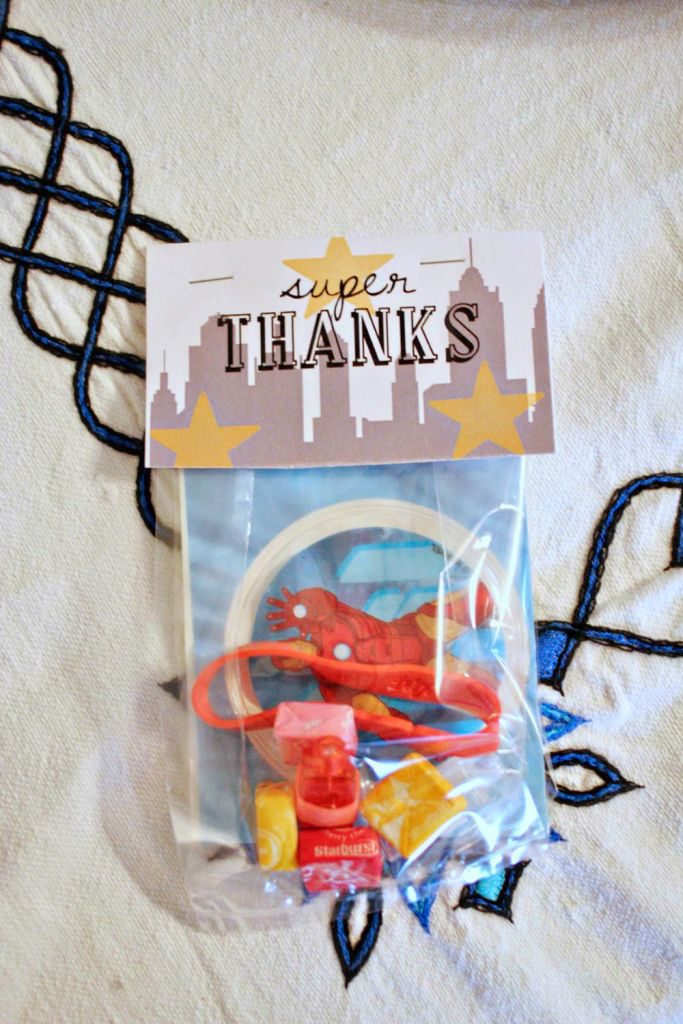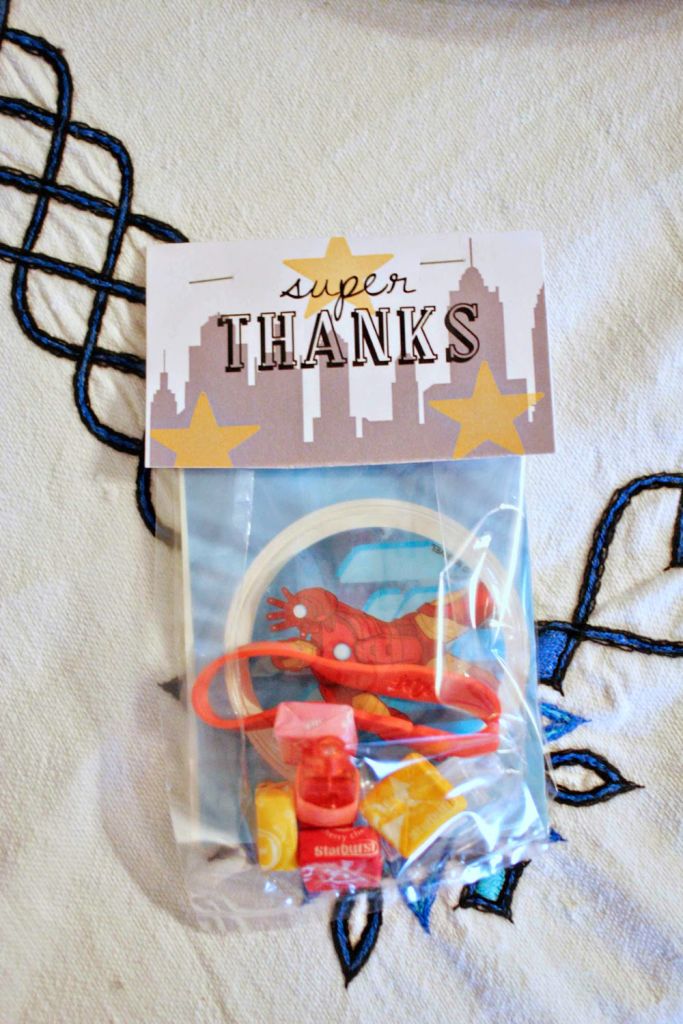 Here are a few of my favorite superhero favor bag toppers (and favor bags!):
Superhero 3rd Birthday
My little guy had a blast at his party, especially blowing out the candles and being a superhero with his friends.
He needed a good long nap afterwards and has been singing "Happy Birthday to Me" over the last two weeks.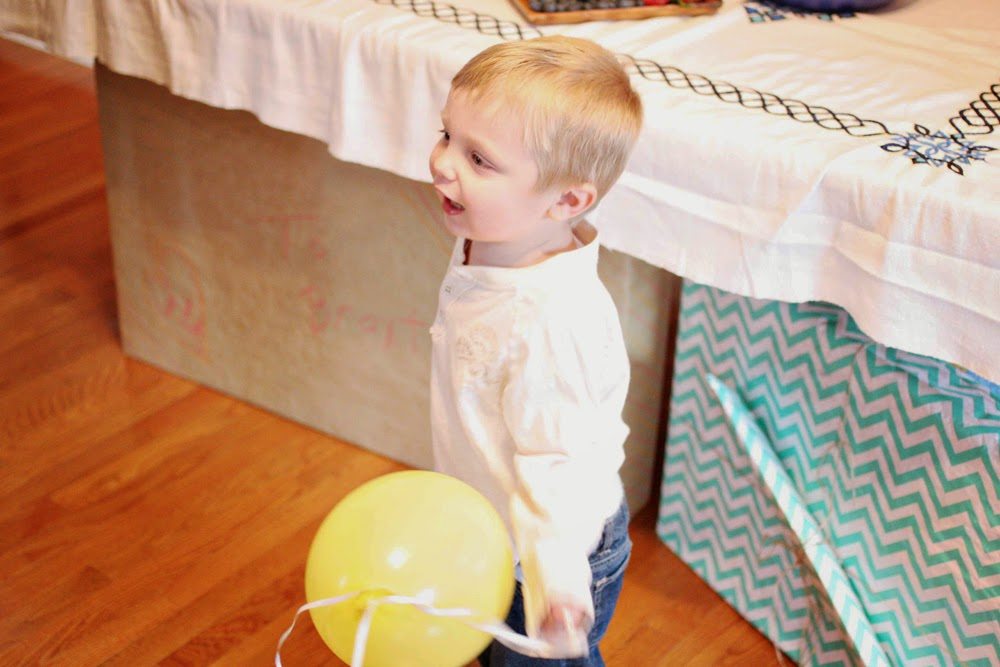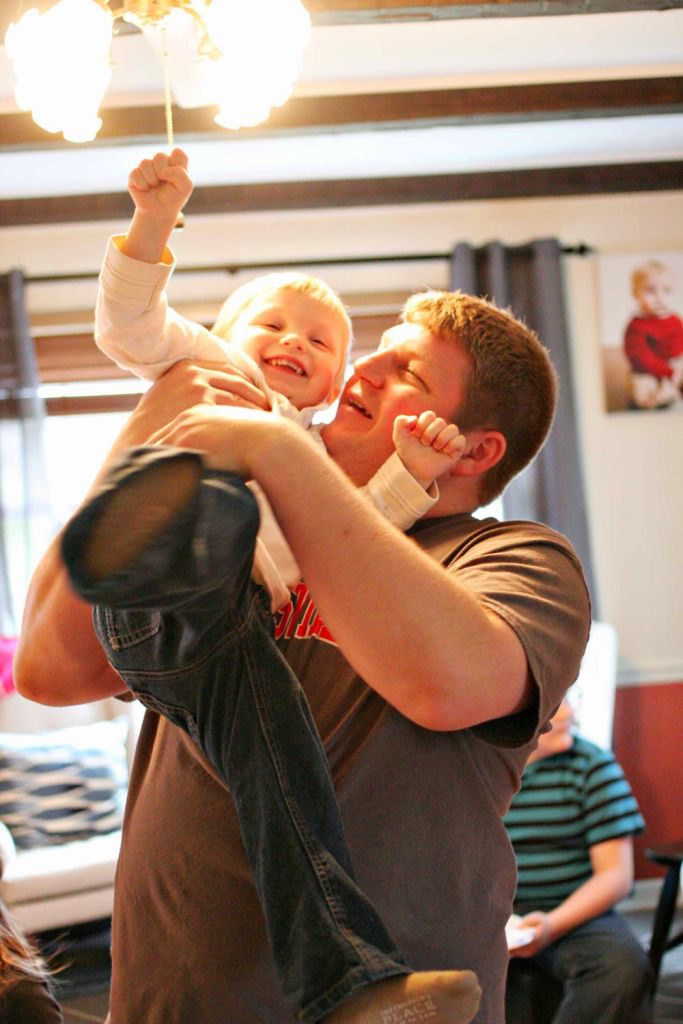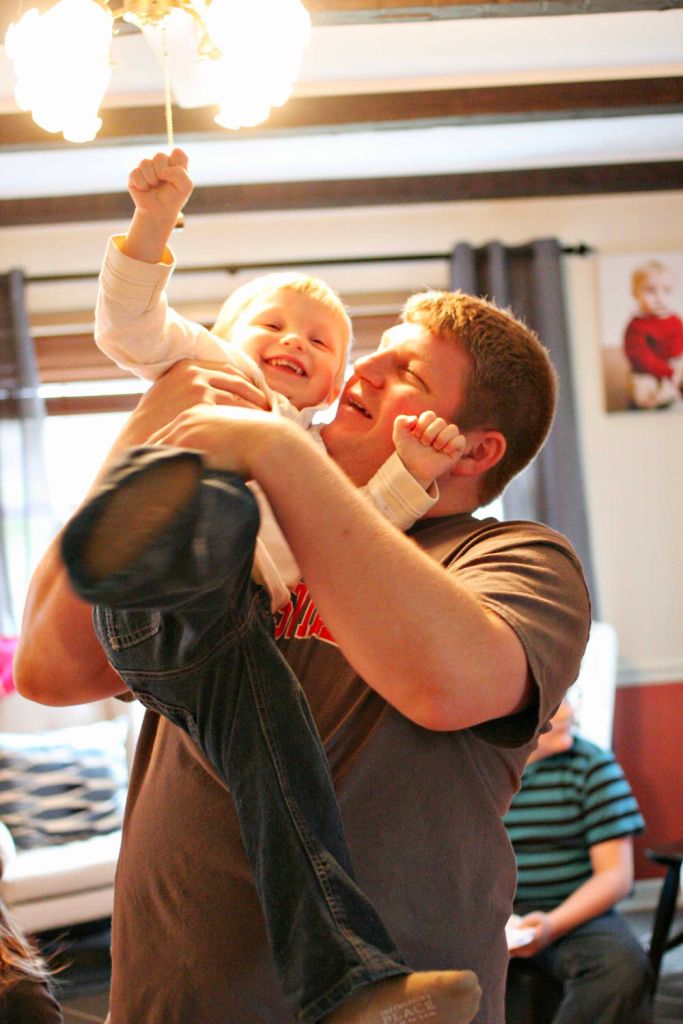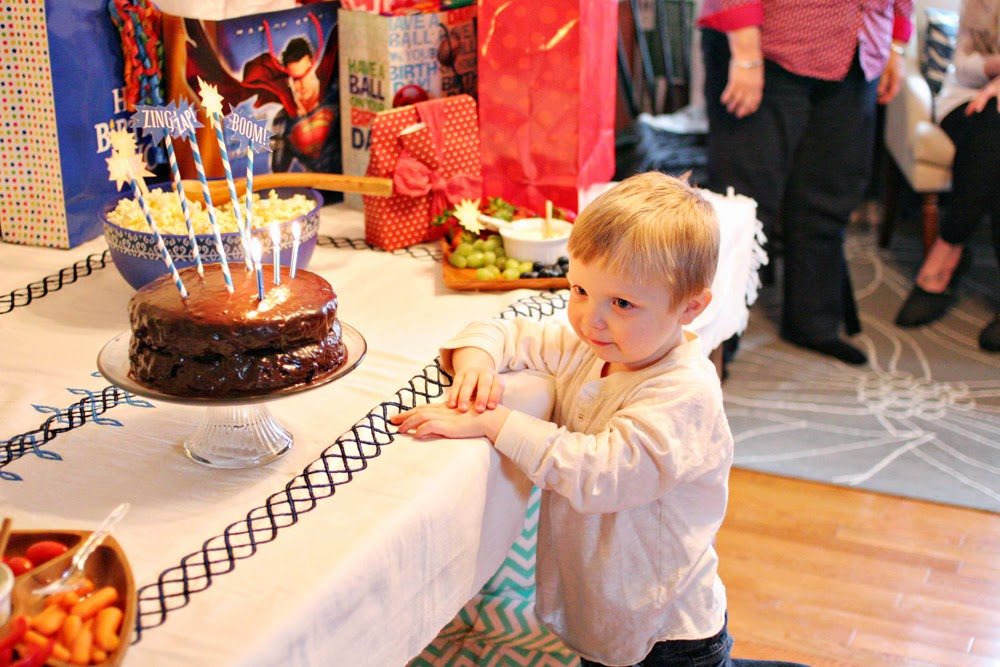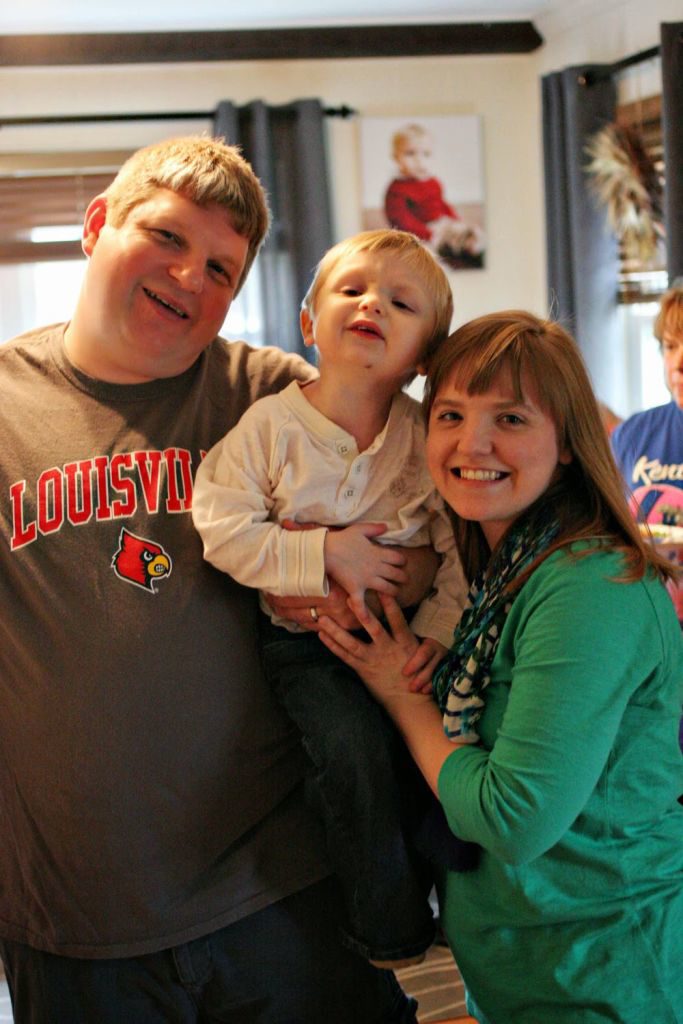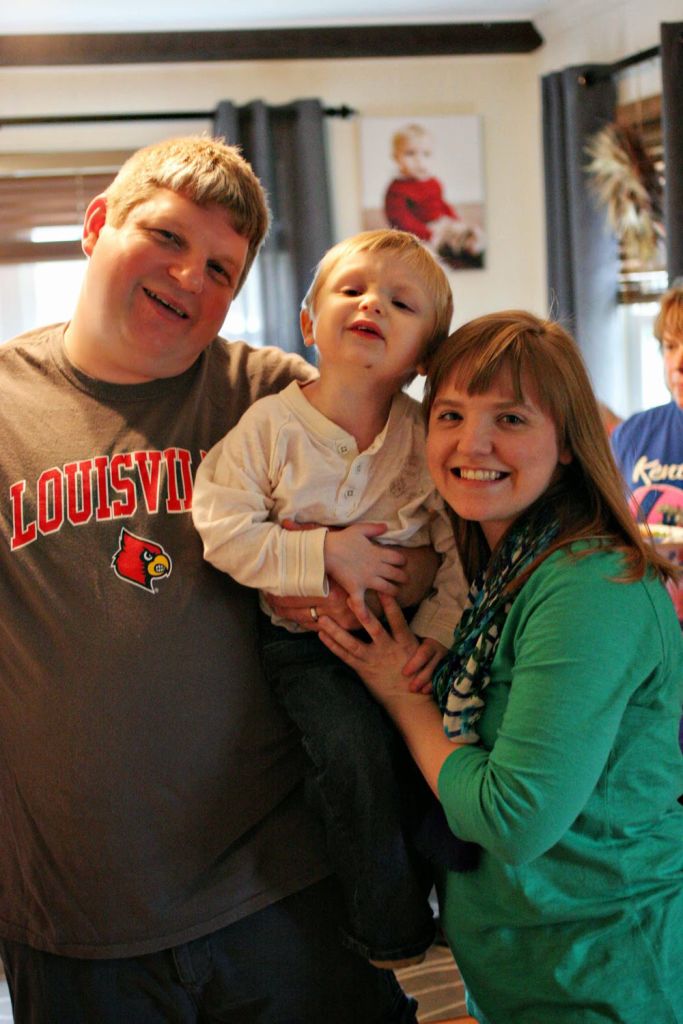 Hope you have a SUPER day! 🙂
Like these creative party ideas? You might also like:
Want to save these superhero party ideas? Pin it!